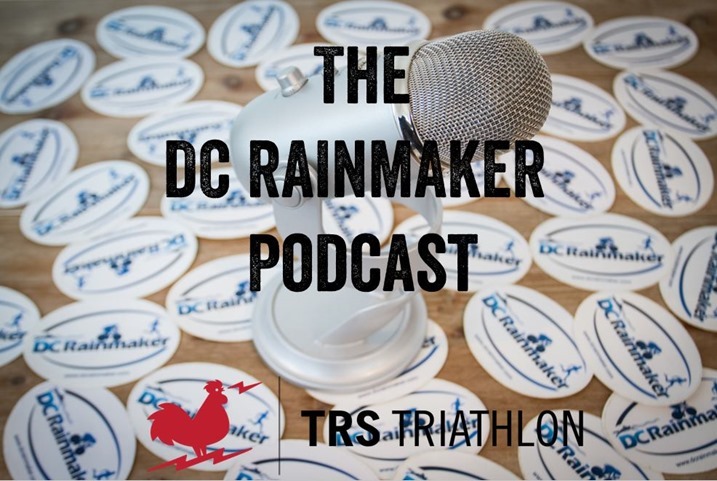 Back about two weeks ago while in Austin I spent the morning recording the first few episodes of the DC Rainmaker Podcast with TRS Triathlon.  And now, after much technical hand-wringing (read: we dug out of our inboxes) – the first episode is live and ready for your listening pleasure!
As you'll remember from before, the 30-minute long weekly podcast is aimed at covering not only sports technology, but random other things that you might ask.  See, you're the one in control as you leave voicemail messages and then they're played on the air for me to respond.  I don't know the questions ahead of time, only Ben does.
So what's on tap in the first episode?
Well, we'll start with a few thoughts on the Apple Watch and then we'll dive into KICKR vs CompuTrainer, whether or not Garmin will add a features to older products (and structured swim workouts?), and whether or not someone should ditch their ultra running partner.  Not to mention what I'd do differently if I were to start DCR all over again, and how I manage travelling and training.  Plus, when do I call out companies when they crap the bed on product support?
Yup, all that and more in one episode.  Good times!  Just click the little 'Play' button below to get started.
You can visit the podcast page anytime right here, to always check on the latest episodes (Easy to remember: Simply put /Podcast after dcrainmaker.com and whack the enter key).  And once Apple approves the iTunes podcast link, I'll throw up a quick announcement here too on that so you can subscribe and never miss an episode.  And for those asking this morning, I'll get an RSS link available shortly too. (Update: RSS feed here now!)
Thanks for listening!