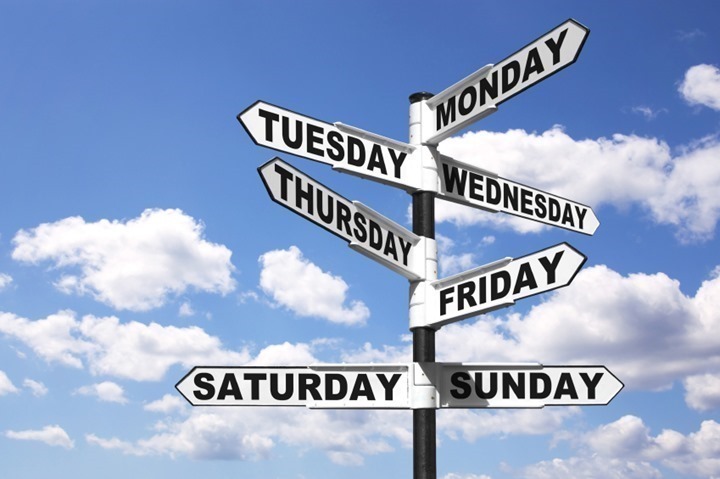 The Week in Review is a collection of both all the goodness I've written during the past week around the internet, as well as a small pile of links I found interesting – generally endurance sports related. I've often wondered what to do with all of the coolness that people write, and while I share a lot of it on Twitter, Facebook, and Google Plus, this is a better forum for sending it on to y'all. Most times these different streams don't overlap, so be on the lookout at all these places for good stuff!
So with that, let's get into the action!
DCRainmaker.com posts in the past week:
Here's all the goodness that ended up on the main page of DCRainmaker.com the past 7 days:
Last Thursday: Power2Max goes to $599 – Joins Quarq, Pioneer in April power meter price slashing
Also Last Thursday: ROTOR announces new INpower power meters, starting at $779US
Still Last Thursday: Garmin announces Vector2 (and 2S), also upgrade kit for original Vector owners
Once again, Last Thursday: Recon Jet starts shipping, a look at my first month with it
Look, Last Friday! Quarq introduces new $799 RIKEN AL power meter
Again, Last Friday: Power Meter Pricing Wars: Let The Games Begin
This Monday: 5 Random Things I Did This Weekend
This Wednesday: The DCR Podcast Pilot Episode is Now Available!
Phew, lots of power meter stuff out there!
Stuff that I found interesting around the interwebs:
Here's a not-so-small smattering of all the random things that I stumbled on while doing my civic duty to find the end of the Internet:
1) Wanna know exactly how much Pro triathletes made in Q1? Ask no further. Here's the start of a look at the long-course triathlete's winnings numbers.  Of course, this doesn't include sponsorship dollars, but it's a good look at the reality of pro racing.
2) Another week, more Kenyan doping: This has essentially become like doping in cycling.
3) 10 Sports Prizes Stranger Than the Masters' Green Jacket: A neat little list of the slightly 'unique' things that various events give the winners.
4) The Egg Unboxed – DCR In-Depth Review Style: This comes from a reader of the blog who unboxed their Easter Egg in true DCR In-Depth Review style! (scroll down a bit within the page to get to that section)
5) Brim Brothers delays till September 2015: Looks like they'll be back in the saddle for another Interbike timeframe launch.
6) How This $7,000 E-Bike's GPS Tech Thwarted a Thief: Sooner or later, built-in GPS tracking in bikes will become the norm. (via Justin)
7) A solar powered bicycle: I'm wondering if at Kona you could argue that the wheels aren't technically disc wheels, but solar panels? (The Ironman World Championships don't permit disc wheels due to high wind safety concerns)
8) Augmented reality sandbox: I'm not really sure how to explain this in just a single sentence.  So…just watch the video below. (via Mario)
9) Beyond pink it and shrink it: Embracing the potential of the women's cycling market (Part 1).
10) Lindsey Vonn's Pet Cow: I somehow never saw this until now.  But this is pure awesome.  (*and you get extra points if you caught the original mention of this in #3 above.)
Crowd Funded Projects of Athletic Note:
I regularly sift through Kickstarter and Indiegogo (plus a few others on occasion) looking for sports projects.  If you're unfamiliar with projects, read my detailed post on how I decide which projects I personally back.  Note that as always with crowd funded projects, assume the project will be late and will under-deliver on features. Thus far, on the numerous products I've helped 'fund' (except a leather bike handle), that's been the case.
LIMITS Power Meter: A $250 power meter that fits in between the pedal and the crank arm.
Sports Technology Software/Firmware Updates This Week:
Each week I quickly highlight some of the new firmware, app, software and website service updates that I see go out. If you're a sports technology company and release an update – shoot me a quick note (just one liners is perfect, or Tweet it at me is even better) and I'll make mention of it here. If I don't know about it, I won't be able to post about it. Sound good?
With that, thanks for reading, have a great remainder of your week!