Earlier this week in my post about the DCR Cave, I noted the addition of a treadmill to the space.  However, getting the treadmill to where you saw it was not quite the cake-walk we had hoped it would be.  Rather, it was far from that.
First up, was delivery.  This part went off without a hitch.  A man showed up with a big truck and rolled the beast out and across the street: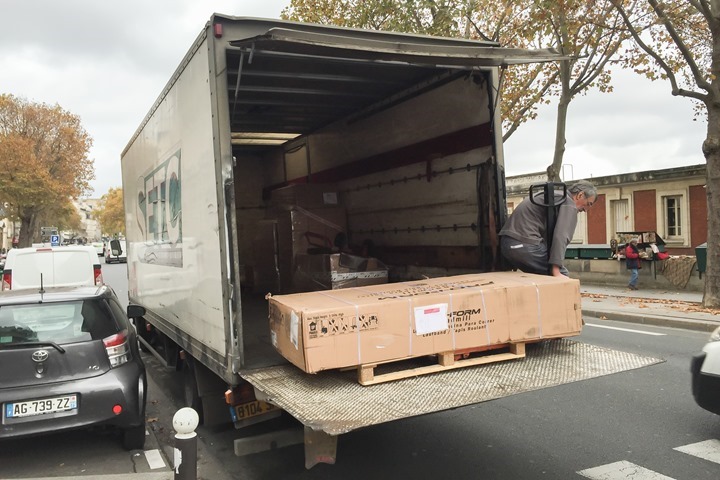 After depositing it inside the door, he said goodbye.  Leaving me staring at a multi-hundred pound paperweight…on the wrong floor.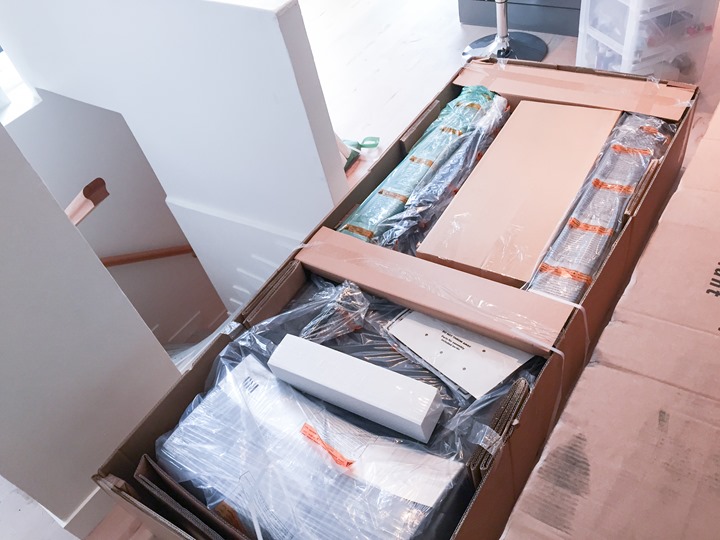 Worse yet, was that despite my rough measurement of the treadmill, it didn't exactly fit down those stairs.  It did technically, but not once you account for the ballerina-like movement that had to occur midway down the stairs to make the turn.  It was perhaps an inch too long (~3cm short).
So, it sat.  Here.  In the middle of the hallway for weeks.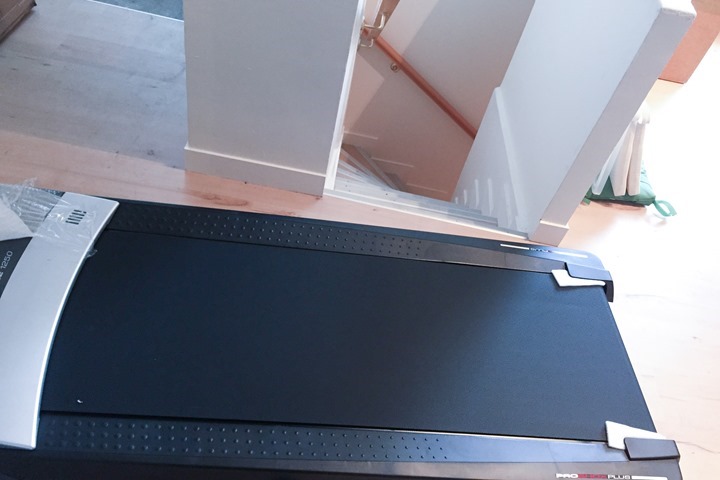 Why the wait?  Well, we had to wait for the building peoples to get us a key to the main entrance to the cave system so we could take it underground.  While we could easily go from our space underground to the front cave door, and from the opposite direction on the street to the cave door, we lacked the key to open said door from either side.  Finally, we had success on the door front.
And with that success it became a late night team operation between The Girl and I to get the monstrosity through the twisting and turning underground dungeon of a tunnel system.  We decided to stick a GoPro on the treadmill.  Either it'd capture a hilarious movie, or, one of us getting flattened by an out of control treadmill sledding down steep concrete steps.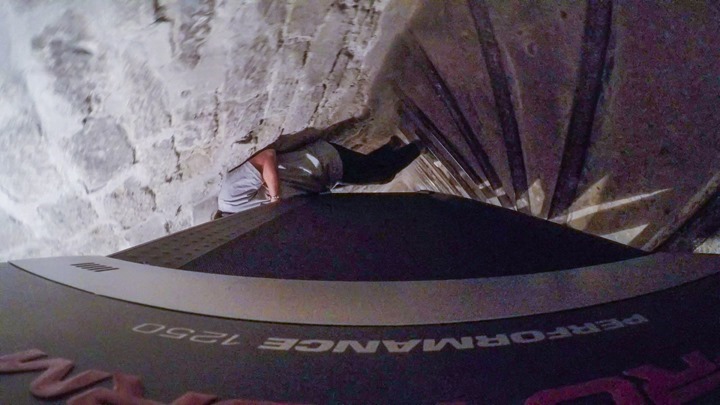 Here's how it turned out (and yes, the music is pure awesome – thanks to the artist, Parry Gripp, for giving me permission to use the song):
For the record: That beast is never coming out of there.  Never.
Have a great weekend ahead, and thanks for reading!