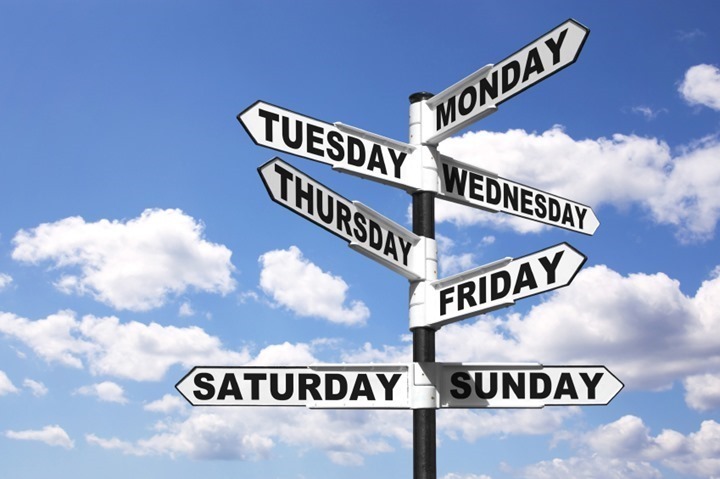 The Week in Review is a collection of both all the goodness I've written during the past week around the internet, as well as a small pile of links I found interesting – generally endurance sports related. I've often wondered what to do with all of the coolness that people write, and while I share a lot of it on Twitter, Facebook, and Google Plus, this is a better forum for sending it on to y'all. Most times these different streams don't overlap, so be on the lookout at all these places for good stuff!
So with that, let's get into the action!
DCRainmaker.com posts in the past week:
Here's all the goodness that ended up on the main page of DCRainmaker.com this past week:
Sunday: Week in Review–December 14th, 2014
Monday: 5 Random Things I Did This Weekend
Monday: The Santa Corrida de Noël 10K Race Report (2014)
Tuesday: The new DC Rainmaker Cave…and new Bertie's Cake Studio in Paris!
Wednesday: A Roodepoort, South Africa Runaround
Thursday: First Look At The Névo Activity Tracker Watch
Friday: Friday Fun Video: How we got the treadmill underground into the DCR Cave
Stuff that I found interesting around the interwebs:
Here's a not-so-small smattering of all the random things that I stumbled on while doing my civic duty to find the end of the Internet:
1) Door to door fitness concierge service: Very clearly, I'm in the wrong business.  Pretty interesting article from the NYT on people that'll basically assist your every workout moment.
2) Behind the Scenes on Live Streaming cameras within Pro Cycling: Cool stuff to see this starting to get into mainstream.  I suspect we'll see this iterate very quickly over the next 6-8 months going into the classics and grand tours next year.
3) How to build your own bike…out of bamboo: And I suppose if things go horribly wrong, you can just give up and have a campfire and roast some marshmallows.
4) Bike warning integration between POC helmets and Volvo: This will automatically notify drivers of nearby cyclists using Strava as a backend for the real-time system. (Thanks to Fabian C.)
5) The Secret Pro: I love reading the behind the scenes goodness of the top pro teams, this edition does another solid job of delivering tidbits.
6) United States to bid for 2024 Olympics: Potentially located in either Washington DC, LA, Boston, or San Francisco.
7) IOC's new move to introduce elitism: As always, a great piece by Dr. Ross Tucker on changes made by the IOC around sport event limitations for future Olympic games. (Via Ergosport Twitter)
8) China's equivalent of Google will launch a smart bike later this year: Cool looking bike that has a slew of sensors on it, but also will use a standard-sounding power generating hub to allow charging of accessories including your phone. (Thanks Rick!)
9) Testing crank stiffness…the scientific way: This is cool, though I'm not personally one to get too much into bike component stiffness – but neat to see it done in a technical way. (via James Huang Twitter)
10) Strava introduces support for Close Call Database: Really cool, you can authenticate your Strava account and then from there it'll start to build up a database of car/bike incidents with aggressive drivers. (Thanks Eli!)
Crowd Funded Projects of Athletic Note:
I regularly sift through Kickstarter and Indiegogo (plus a few others on occasion) looking for sports projects.  If you're unfamiliar with projects, read my detailed post on how I decide which projects I personally back.  Note that as always with crowd funded projects, assume the project will be late and will under-deliver on features. Thus far, on the numerous products I've helped 'fund' (except a leather bike handle), that's been the case.
Stridalyzer Smart Insoles: Clearly, stride sensing technology is the new thing that everyone wants to do.
Sports Technology Software/Firmware Updates This Week:
Each week I quickly highlight some of the new firmware, app, software and website service updates that I see go out. If you're a sports technology company and release an update – shoot me a quick note (just one liners is perfect, or Tweet it at me is even better) and I'll make mention of it here. If I don't know about it, I won't be able to post about it. Sound good?
Garmin adds Equipment Tracking to Garmin Connect: You can stash this in the 'Finally!' category.
Garmin FR620 Beta Firmware: Focuses on fixes for Running Dynamics issues. (via GPS Information)
Garmin Vivosmart and Vivofit Firmware Updates: Various bug fixes.
Garmin VIRB Elite app for Windows Phone: Well…didn't see that one coming.
Adidas adds FIT Smart integration to Windows Phone: Not too surprised on this, given Adidas has pretty robust Windows Phone support.
–
Thanks for reading!