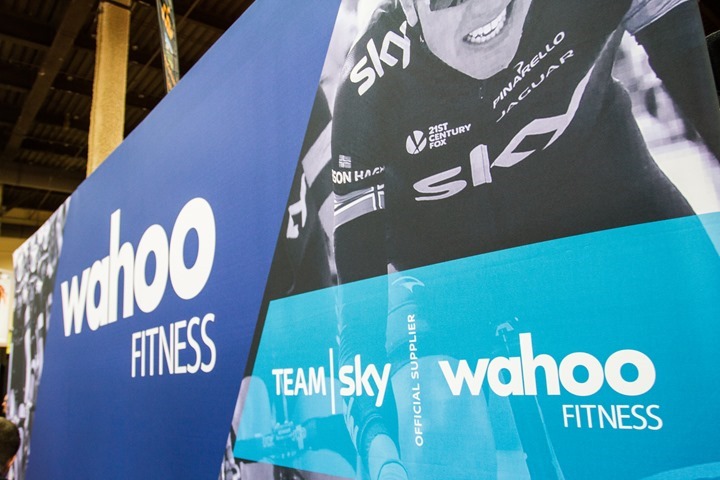 Earlier this week, Wahoo Fitness quietly began shipping the TICKR X heart rate strap that they showed off back in January at CES.
The TICKR X completes the lineup of TICKR straps that include the regular TICKR, TICKR RUN, and TICKR X.  The regular TICKR is simply a dual ANT+/Bluetooth Smart strap, while the TICKR RUN adds the ability to get running related metrics such as cadence and other stats around smoothness while running.  These metrics were similar to Garmin's Running Dynamics features, and include ground contact time and vertical oscillation.  It also added the ability to get pace and distance indoors on a treadmill (all from the HR strap).
Note that they do not transmit these features to Garmin watches, since Garmin has kept this functionality closed and proprietary to Garmin watches.  The running specific features from Wahoo are focused on the phone apps only.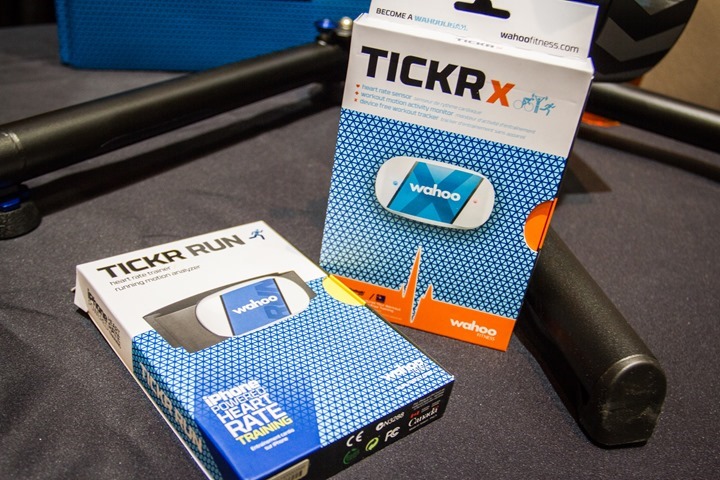 Meanwhile, the $99US TICKR X adds the below features on to the TICKR RUN feature set:
– Memory storage for up to 16 hours of workouts – so no phone or watch required while running to record distance/pace/HR and other running smoothness metrics
– Indoor cycling cadence (when on a trainer/spin bike)
– Ability to double-tap HR strap to create laps, or also control music
– Vibration alert/confirmation when you connect the unit and create a lap
For most people, it's the top one that's the biggie.  The ability to record that data while only having to wear a heart rate strap.  No phone, no watch, nothing else.  Just the strap.  Of course you won't be able to see any heart rate data until after the run or ride if you wear only the strap.  Also note that going nude with just the TICKR X strap and no clothing may lead to law enforcement interactions.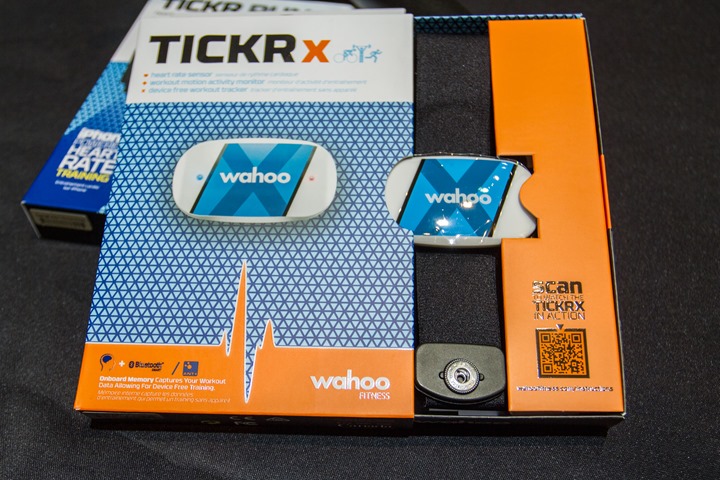 For those that routinely do spin workouts in a class, then the indoor cycling cadence may also be of use.  I haven't tested that specific piece yet though.  I have tested many of the other pieces over the past month that I've had the TICKR X.
I'll be looking to get a review knocked out quickly now that the software is final, as I've been using variants of the TICKR products all summer long.
Do note that while the US market is shipping already, the international market will be a few weeks behind while they get the units in place to ship there from their various distribution centers internationally.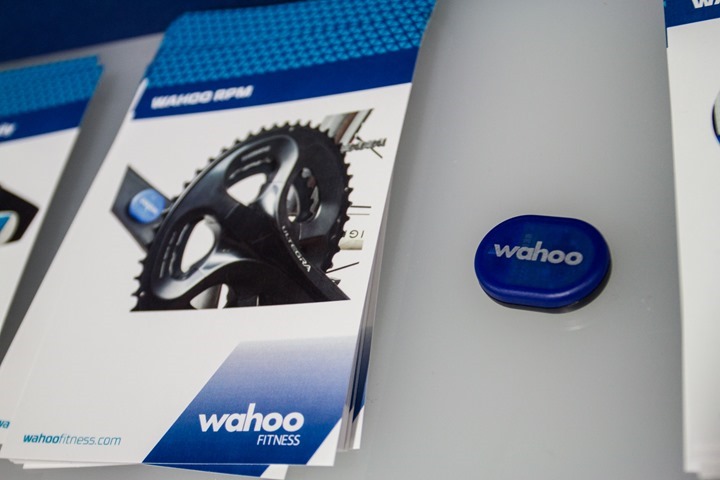 Finally, I want to call out one specific item a number of folks have asked about recently – which is the integration of the Wahoo RPM pods with the Polar V800 and Suunto Ambit3 (both on Bluetooth Smart).
Both of those devices when using the Wahoo RPM will have the GPS speed overwritten by a zero-value speed from the Wahoo RPM.  The zero value speed comes from the fact that the Wahoo RPM effectively broadcasts itself as a Speed/Cadence sensor rather than a straight cadence sensor.  The idea behind it was that if you knew the gear ratio on an indoor spin bike they could actually determine the speed and transmit that to you (thus giving speed and distance).  However, that piece never quite got implemented and thus the zero-value speed resulted.
Polar recently stated that coming in an update later this month they'll add a fix for it from their side to address it.  In talking to Wahoo about it, they've also agreed to tweak the code and release a firmware update that will stop transmitting the zero-value speed.  Thus ensuring that watches and devices that are unable to discard a zero-value speed over a positive-value GPS speed will get correct speed/distance metrics again.
Finally, Wahoo also let it be known that they're working with Polar to ensure that the V650 and V800 will support the Wahoo KICKR power that is transmitted via Bluetooth Smart.  Note it won't enable those devices to control the KICKR, but it'll ensure it can at least pair to them and record power & speed form the KICKR.  Definitely a good collaboration!
—
With that, thanks for reading!  If you're looking to burn a bit of time, here's all my Interbike 2014 posts packed full of sports technology items.