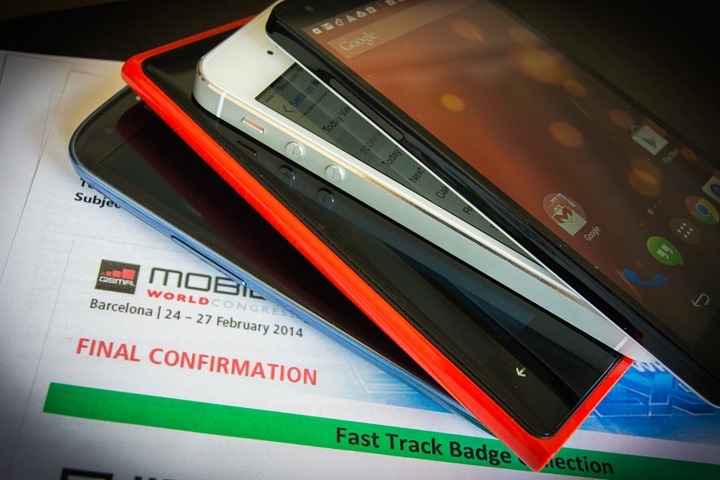 Just a quick heads up to folks that I'll be headed to Mobile World Congress late Sunday night.  I'll be on the show floor Monday, and perhaps a few hours Tuesday morning before heading out.  The massive event is held in Barcelona each year and focuses on anything mobile related.  While in the early years it traditionally was really just focused on cell phones, it's since expanded to any mobile technology – including lots of health and fitness technology.
Thus, if you know of companies showing off new health/sport/fitness focused goods there that you think I need to check out, let me know!  There's over 1,400, so while I definitely have a list of my own, it's always good to hear about things I may have missed.
The big ticket items expected next week would be Samsung's announcements, likely for a new slate of phones and a new smart watch.  Given their previous statements, we should expect that all of the phones/tablets should be ANT+ enabled (as well as Bluetooth Smart capable).  Whether or not the watch will be remains to be seen.
Looking forward to it.  Oh, and I'll be doing some openwater swims in the morning.  So if there's a few suckers volunteers that want to go for an early morning dip – let me know!
Thanks for reading!