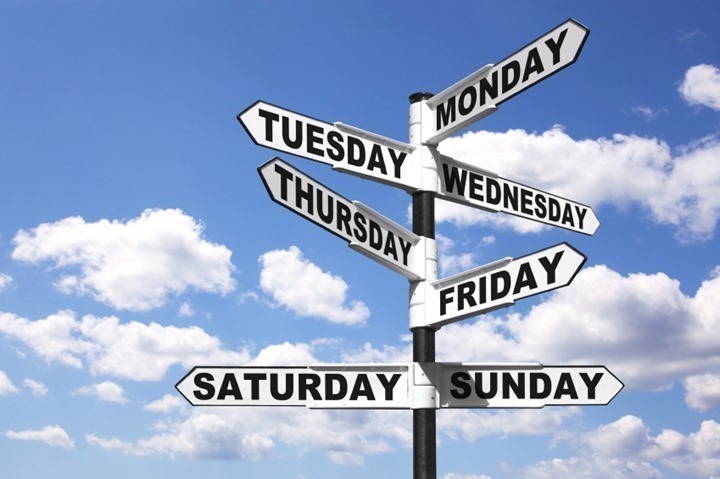 The Week in Review is a collection of both all the goodness I've written during the past week around the internet, as well as a small pile of links I found interesting – generally endurance sports related. I've often wondered what to do with all of the coolness that people write, and while I share a lot of it on Twitter, Facebook, and Google Plus, this is a better forum for sending it on to y'all. Most times these different streams don't overlap, so be on the lookout at all these places for good stuff!
So with that, let's get into the action!
DCRainmaker.com posts this past week:
Here's all the goodness that ended up on the main page of DCRainmaker.com this past week.
Saturday: Week in Review–February 15th, 2014
Monday: Barcelona Half-Marathon Race Report
Monday: Garmin adds ANT+ power meter support to VIRB action camera
Wednesday: 5 Random Things I Did This Past Weekend
Thursday: First Look at Garmin's new Fenix2 Multisport & Triathlon Watch
Friday: MWC 2014 –Mobile World Congress–Got stuff you want to see?
Sports Technology Hot Deals: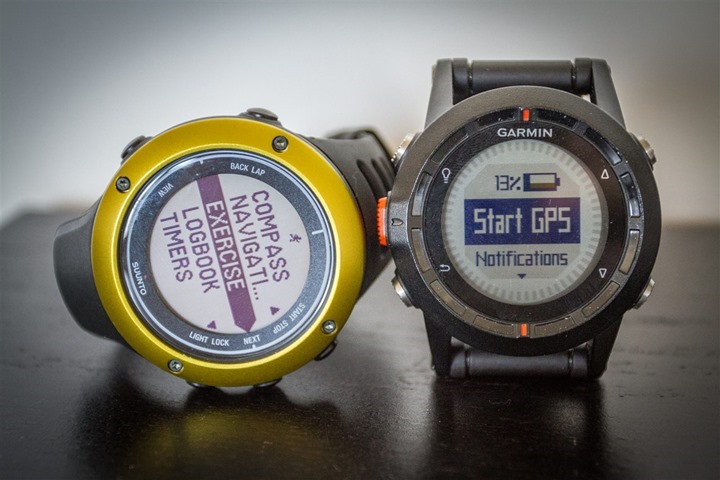 Garmin Fenix (original) – for $100 off, down to $299: Clever Training has put the original Garmin Fenix on sale for $299, a fairly massive drop in price (and the HR bundle on sale as well).  What's really interesting here is for folks that don't much care about swimming or cycling power meter support, as almost every other feature is included on the original Fenix as the Fenix2.  For example, Live Tracking and mobile workout upload are now available with the iOS app and shortly with the Android app.  Indoor pace/distance mode on a treadmill without the footpod, etc… – all included.
Thus, I'd suggest if you were in the market for that ultra-running/hiking/navigation type unit, it's a solid deal.  Garmin has confirmed that all features currently in the original Fenix1 beta (see firmware update section below) will get final production release status here in the future.  Note that while my full in-depth review of the unit is here, they've made so many updates since I've initially published, I'd recommend reading my December post on all the new features.
Finally, because the price is considered clearance, you don't get the usual 10% DCR discount on all items they sell.  However, you do still get the free US shipping…and, it does still support the site.
Suunto Ambit 2s price drop by $50: If products from the Finish company Suunto are more your style, they've also dropped the prices here as well, down by $50, from $400 to $350 (and the HR bundle on sale as well).  The DCR 10% coupon is valid here (DCR10BTF), dropping the price quite a bit further, and there's still free shipping.  The Ambit 2s is the triathlete model that most closely competes with the Garmin FR910XT.  You can see my full in-depth review of it here.
Stuff that I found interesting around the interwebs:
Here's a not-so-small smattering of all the random things that I stumbled on while doing my civic duty to find the end of the Internet:
1) FitBit recalls FitBit Force wristband activity trackers: After all the skin related issues with the unit that have swept across the web, it's a wonder it's taken this long.  By the same token, should have published my review last week…grr.
2) What a few weeks of training look like for half-marathon world record holder: A fascinating day by day blow of the training schedule, with exact splits and distances. (via Aaron Hersh/Triathlete Tech)
3) People answering hard/intimate questions mid-run: Somewhat addicting video that seems to have won a number of awards where people are asked a slew of questions mid-run on camera, without notice.
4) Paris streets are made for biking: Cool look at my home city from a cycling standpoint.  Everything they point out…so true! So easy to bike here. (Thanks Ray W!)
5) Robotic air hockey project: Seriously, if you watch one video today, just watch this crazy thing.
6) How to build your own bike stand: Here's one way to spend less to get a bike stand without all the crazy expensive pre-built options.
7) 16 Signs you've become a fully fledged cyclist: A nice quick picture-filled read…almost all of which I simply nod yes to.
8) New GPS chip for smart watches that don't kill battery: Interesting little chip that's making the news rounds and should be available in March.  Will have to chat with some folks in Barcelona next week and see what the real story is here. (Via Chris W.)
9) Activity Tracker Gamification of Sex via Spreadsheets: Funny little video, for those that might be tied to their data-driven metrics (cough, the triathlete crowd). (via Eli)
10) A follow-up to last week's Color Run Photographer debacle: Looks like the photographer and the company behind the Color Run came to an agreement.  Read through the updates for all the details. (via Adam Bussey)
Crowd Funded Projects of Athletic Note:
Most of this content used to be found within the main section, but I figured I'd just call it out up here and make it easy to find. I regularly sift through Kickstarter and Indiegogo (plus a few others on occasion) looking for sports projects. Note that as always with crowd funded projects, assume the project will be late and will under-deliver on features. Thus far, on the numerous products I've helped 'fund' (except a leather bike handle), that's been the case.  And finally, me simply mentioning them below is definitely not an endorsement, it's just me mentioning they exist.
Glowfaster Smart Jacket with heart rate glowing – A Bluetooth Smart connected jacket. I'm pretty sure that's a first. (Thanks for the heads up Andre)
Sports Technology Software/Firmware Updates This Week:
Each week I quickly highlight some of the new firmware, app, software and website service updates that I see go out. If you're a sports technology company and release an update – shoot me a quick note (just one liners is perfect, or Tweet it at me is even better) and I'll make mention of it here. If I don't know about it, I won't be able to post about it. Sound good?
Site/Firmware Updates:
Garmin Fenix/Tactix/D2 Beta 4.12 Update: Adds Bluetooth Garmin Connect Mobile supported, more ski mode, and fixes a few other things.

Garmin Edge 510 Firmware Update: Looks like largely bug fixes, with one tiny add around recording settings to the activity file.

Garmin Edge 810 Firmware Update: Same as Edge 510.

Garmin VIRB Elite Update: Added the power meter capability that I talked about on Monday in the full post.

Garmin Express Released: This is now the 'new' Garmin ANT Agent + Garmin FIT Express combined.  The initial version of this earlier this week did not save the files locally on your computer (critical for most 3rd party apps).  Garmin has since corrected it today and now released a new version.  Details on file locations here.

CycleOps Virtual Training (Desktop): The platform got some updates that make the user interface easier to use, among other items.
iPhone Apps:
iPad Apps:

Android Apps:
Windows Phone Apps:
—
Thanks for reading all!