Ahh yes, with October behind us the last tattered threads of summer weather are most definitely gone.  Welcome the rain. And the cold. And the wind. All at once. Nonstop.
The other problem is lack of sunlight.  Not because I don't enjoy the dark, but rather because it significantly cuts down on the amount of time I can do product review shots – especially on weekdays by time I finish up work stuff it's generally dark.
So my weekends end up being a bit of a game of catch-up.  A space the size of the kitchen-table was covered in an orderly pile of boxes to get unboxed for upcoming/eventual/hopeful reviews.  Each section subdivided into device type to allow for establishing the same flow of unboxing and then comparison shots for the units.  This was one section's worth moved from the floor to the unboxing shelf for photos earlier in the week.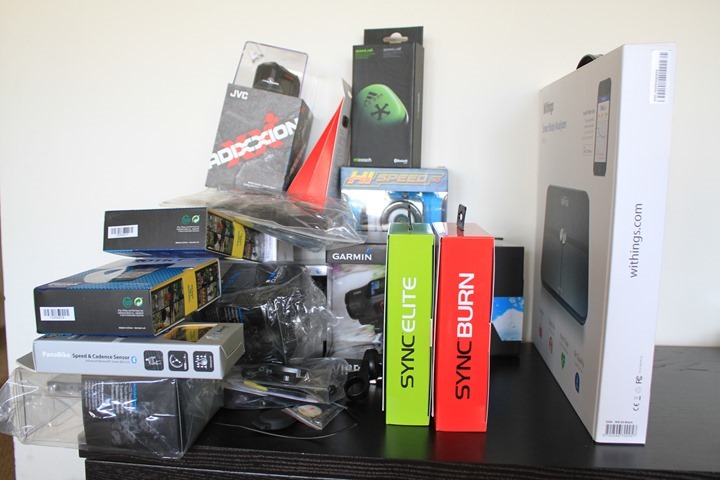 Of course, you can't do a product review from inside – outside time is required.  Add to that the whole training for a marathon thing, and I find myself outside running just shy of 20 miles on Saturday.
I wasn't exactly feeling awesome by the time I started my run. I delayed a bit hoping I'd feel a bit better.  Not sick per se, just sluggish. I think I got too much sleep (seriously).  I took off across town for a large park area (Longchamp).  My thinking being that I'd go get lost in there for a while – away from the temptation of turning back towards home sooner or simply jumping on the Metro (subway).
Along the way they were shooting a movie on Le Berges: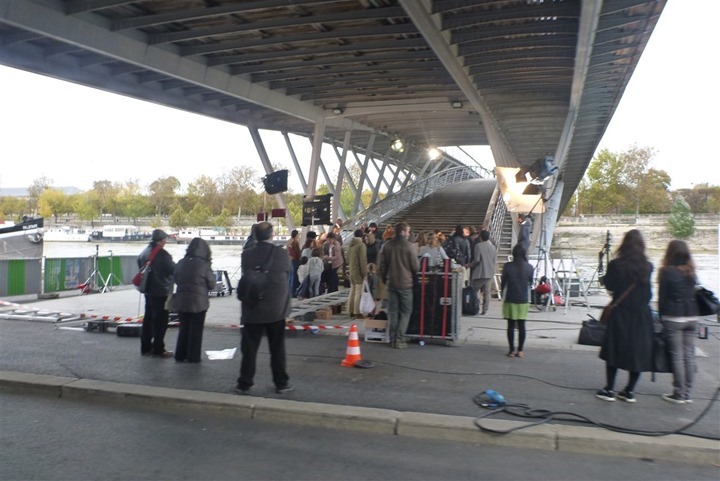 Beyond that, the water's been running pretty high as well. I suspect if the tourist boats haven't stopped already, they'll have to for a few days here shortly.  It seems to happen in the fall and spring when the rains increase and the water rises.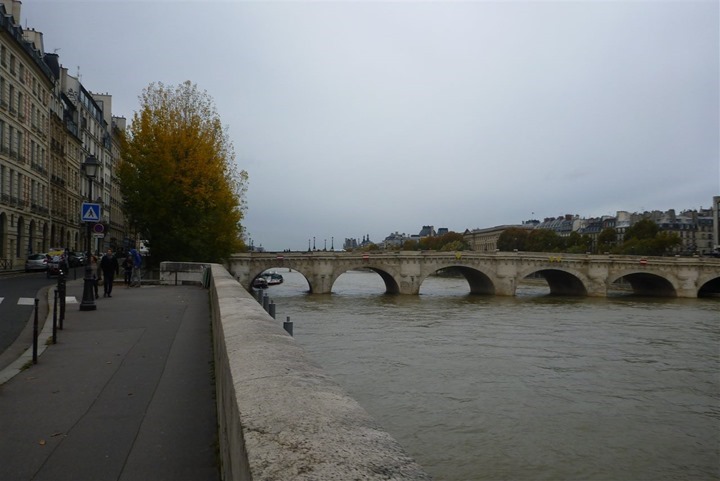 I ran past Roland Garros, home to the French Open.  There's actually a bit of a pedestrian cut-through open most days as well, so you can run through the tennis courts. The same tennis courts we saw a slew of superstars playing on back in June.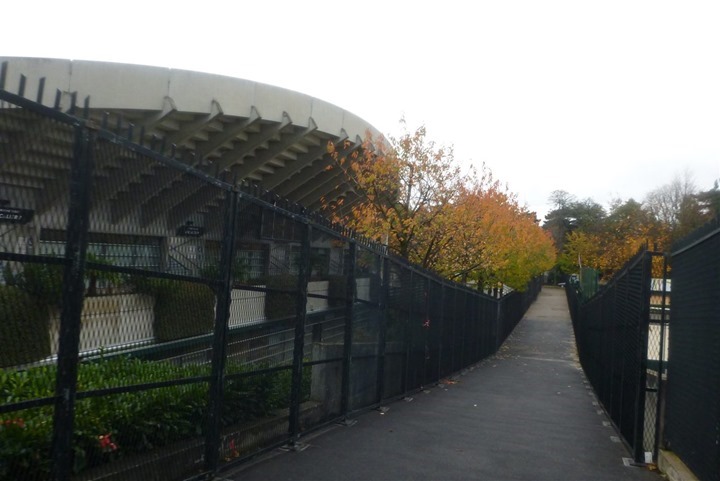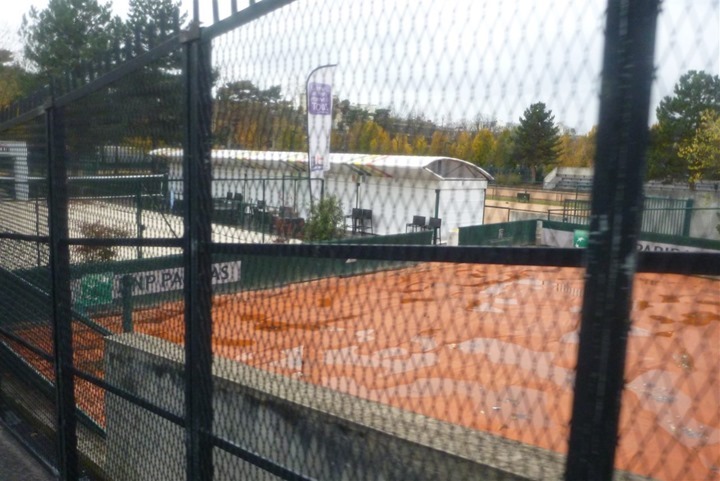 From there it was into the park.  On the weekends the vast majority of the roads are closed off to traffic, so it just becomes a nice quiet giant running playground.  Given it was generally sucky with a side of sucky out, I was pretty much by myself the vast majority of the time: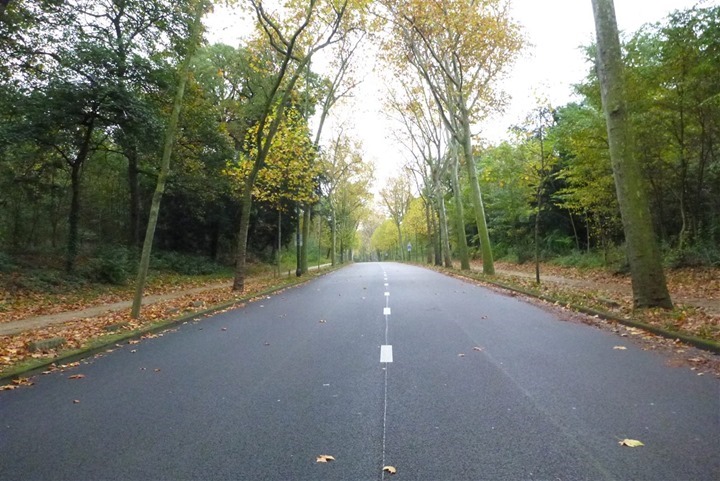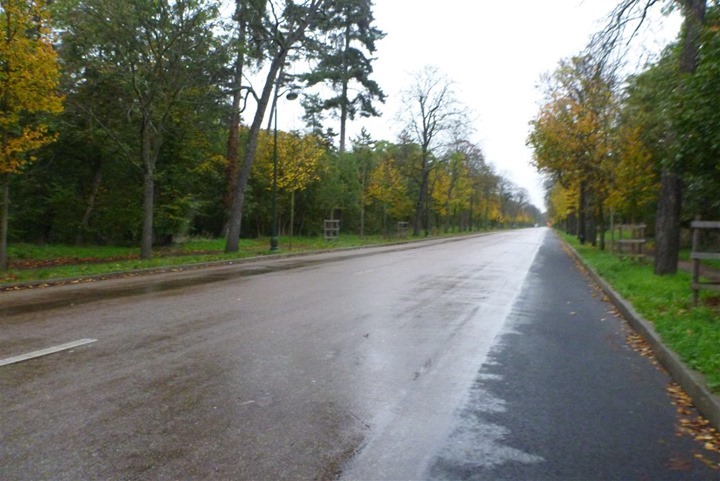 And of course, this being France – it's also a bit of a horse playground as well: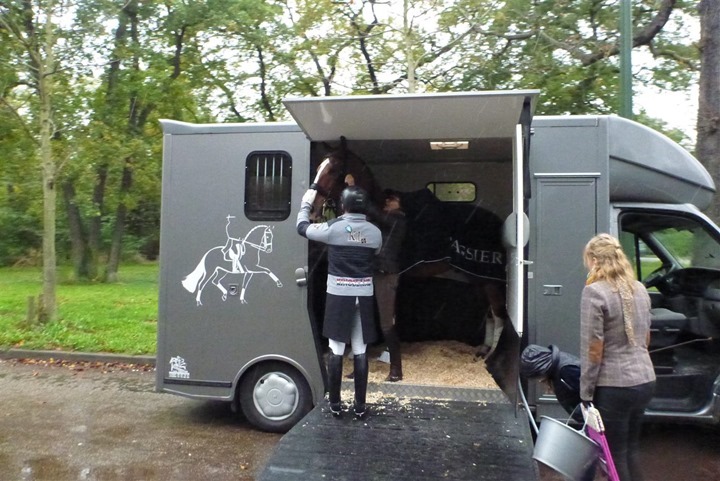 I ended up wandering around sections of the park I hadn't seen before, slugging through muddy paths and the occasional in-accurate depth of a puddle.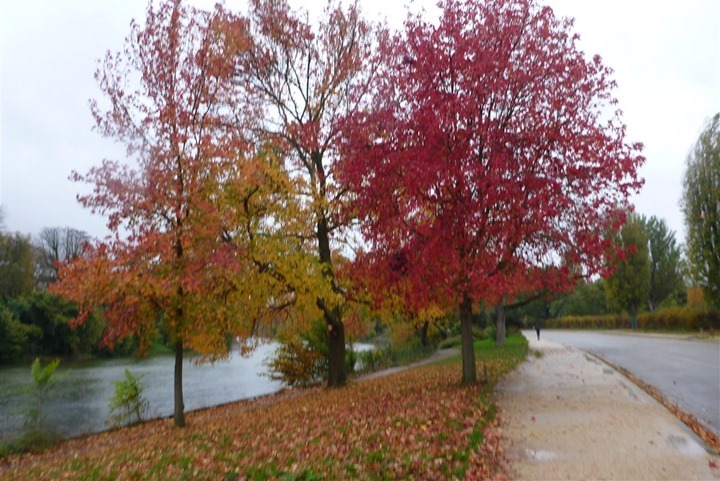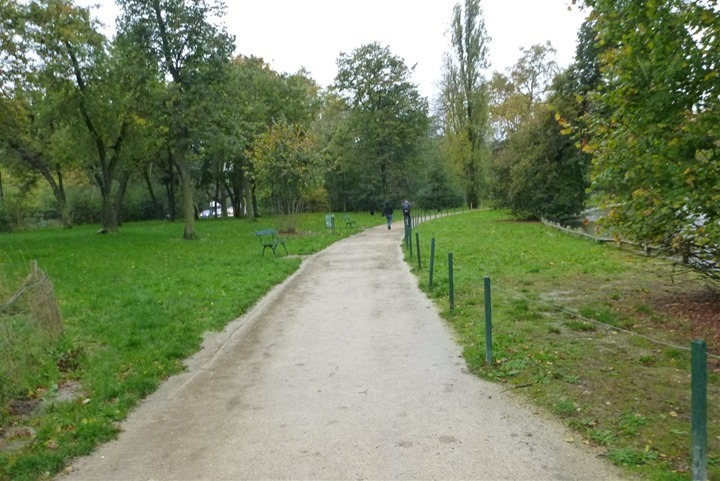 I was testing only two watches this time. I was trying out the Garmin FR620 live tracking pieces after the app was released on Thursday.  The results of that will be added into the previous FR620/FR220 reviews.  In both cases, I had e-mailed my Coach the link, and he was tracking along from home – thousands of miles away.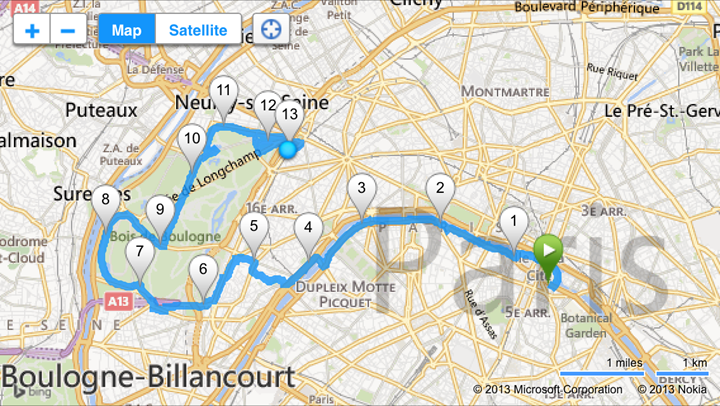 And then I was also continuing my testing of the Adidas miCoach GPS running watch: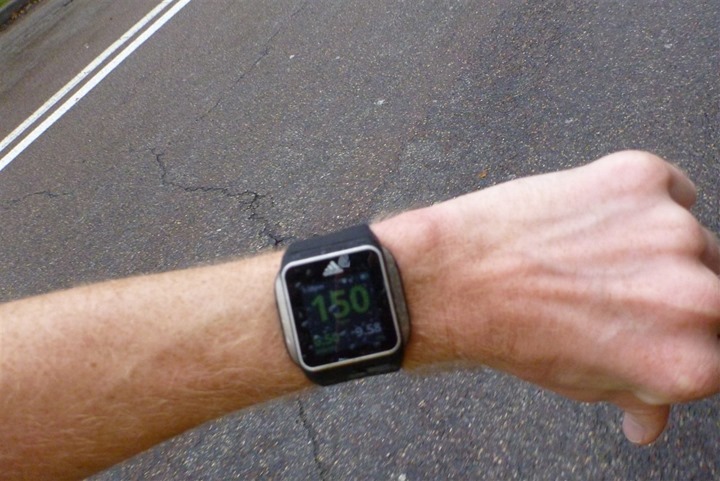 My pace was a bit slower, and my heart-rates a bit lower.  But that's OK, it was mostly focused on getting the miles in on the legs for my last legit long-run before the marathon in two weeks.  I'd finish up back near Roland Garros and jump into the subway station there for the (cold) 20-minute train-ride home.

After getting home and hanging out in the nice warm shower for about 3 hours, I tackled a bit more on the unboxing front before I lost all natural light for the day.  As part of that I spent a bit of time trying to get my bike all setup to do some action cam tests across a multitude of action cams.  Four, to be precise.  I tried fitting five on there, but the mounts I had handy weren't enough to make it work.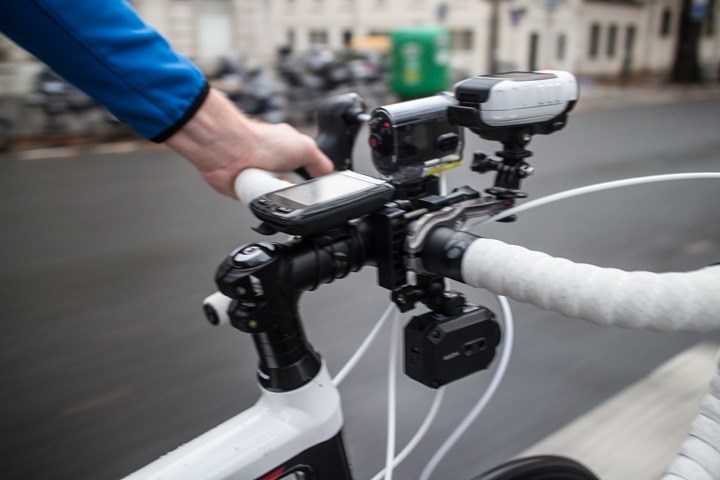 I had these K-Edge mounts sitting on my desk since Interbike, and finally got around to using them.  As I Tweeted out on Saturday, I've always sorta been of the opinion that they're overpriced (because they are).  However, I will say that they're without question the most sturdy mount I've ever seen.  Beast-like.  It's one of those things that's hard to explain until you see it on a bike compared to a regular GoPro mount.  No fluctuation, just like someone molded a steel beam to your bike.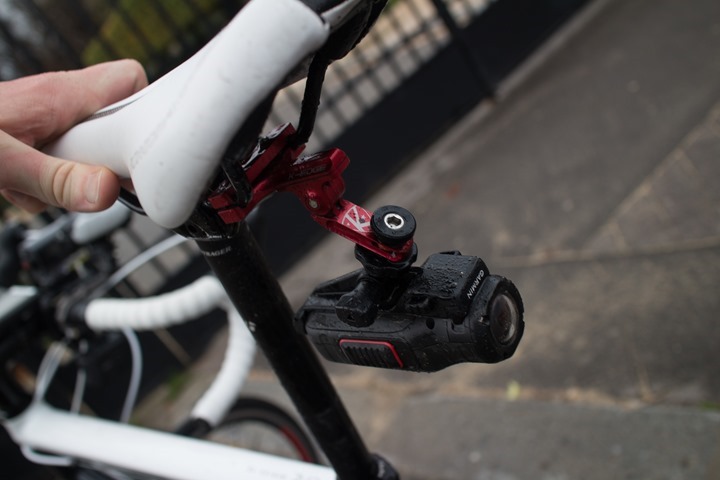 This worked extremely well for the Sony Cam, because the mount was technically designed for it using the tripod attachment mount.  Unfortunately, I only had one on-hand.  I tried to order a second in time from Amazon.fr, but as usual, Amazon.fr never actually delivers products when they say they will.
The weak-spot here in my arrangement however was that I only had some many little parts to work with (specifically, tripod attachment style mounts), and so the additional Virb components to make this Tetris game work introduced a bit of unnecessary wobble on the front camera.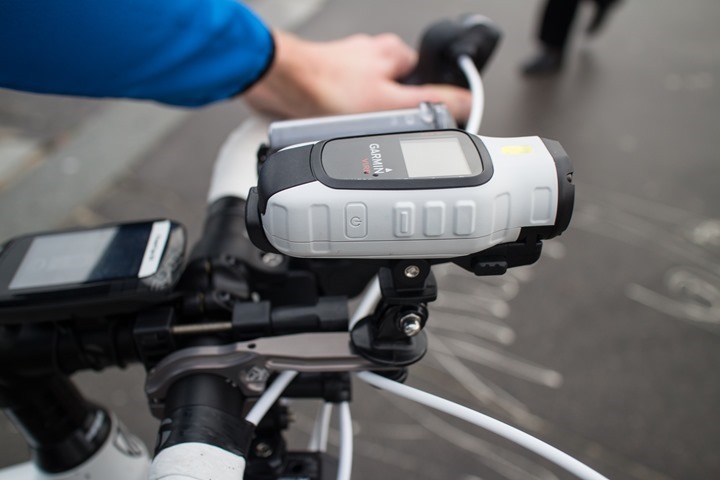 At any rate, I did two rides. One night ride on Friday night just trying to figure everything out with a few cameras and views.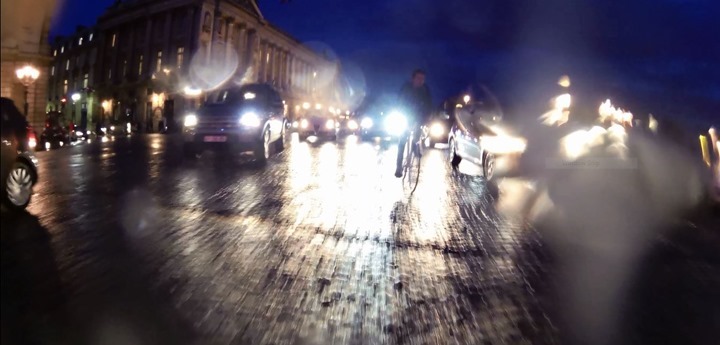 And then one ride again early Sunday morning prior to my flight.  I was sitting there waiting like a kid on Christmas morning for the sun to rise.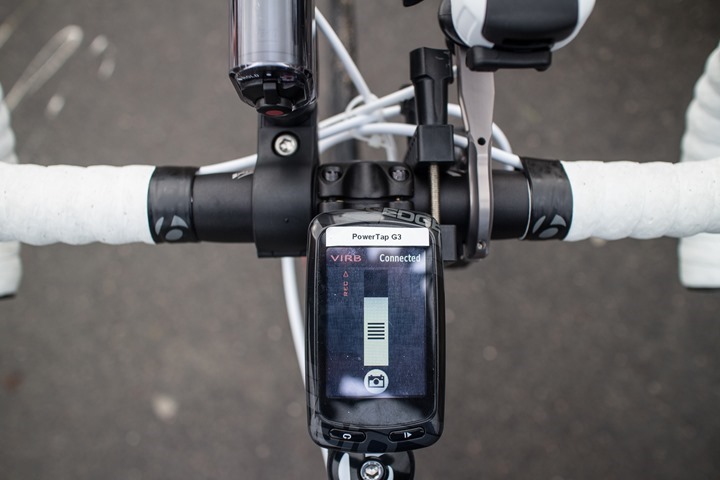 The Virb's are controlled by an Edge 810 that I've set to automatically start all the Virb cameras (front and back) instantly when I start recording on my Edge.  And to pause when I pause.  It's really damn slick (and, not quite yet released).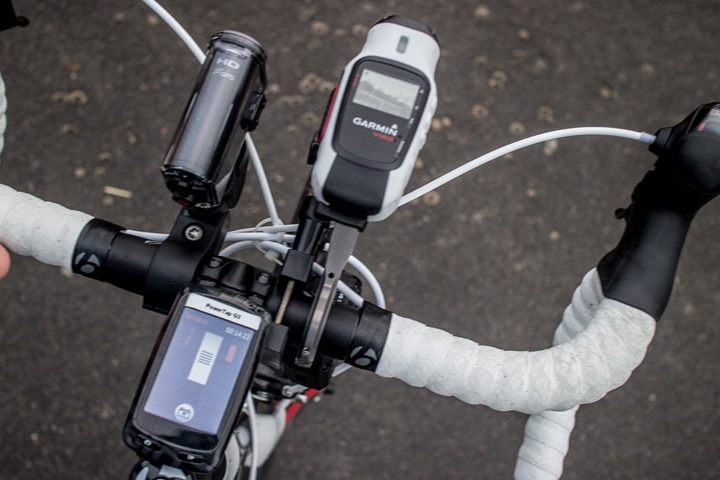 After I download the data to the Virb software it'll add in my various ANT+ pieces automatically from my Edge (or any Garmin device):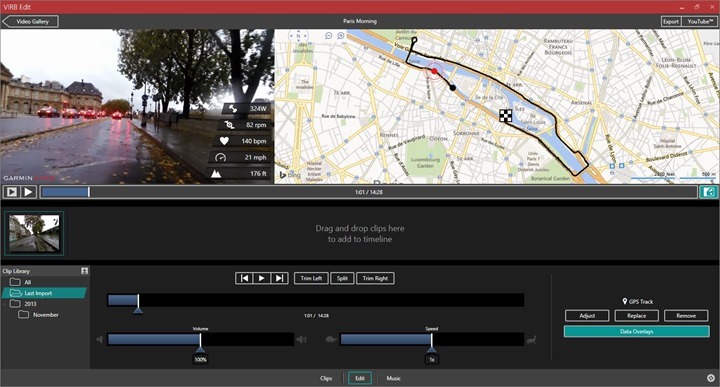 The only challenge with the multi-cam scenario and Virb Edit is that I can't easily swap between multiple cameras in edit mode.  It's a nightmare of trying to lineup all the camera views.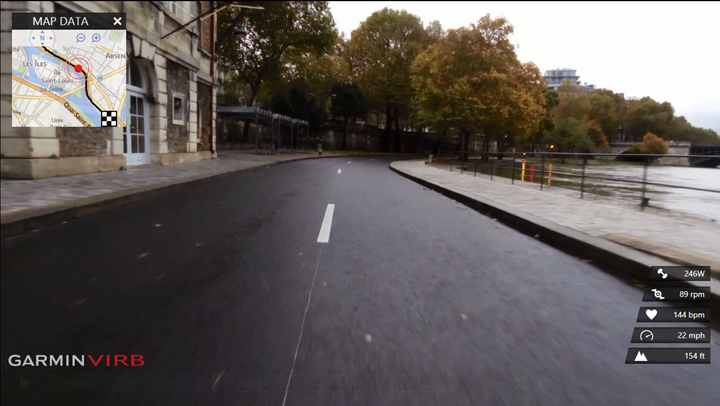 In addition to the Virb & Virb Elite, I also had the latest JVC and Sony Action Cams, as well as the $99 Pyle HD Action Cam that just came out.
Upon returning home from the above ride I rushed to clean up and get out the door, arriving a cool 45 minutes before my flight to London for my connection.  It was a rare beautiful sunny day in London: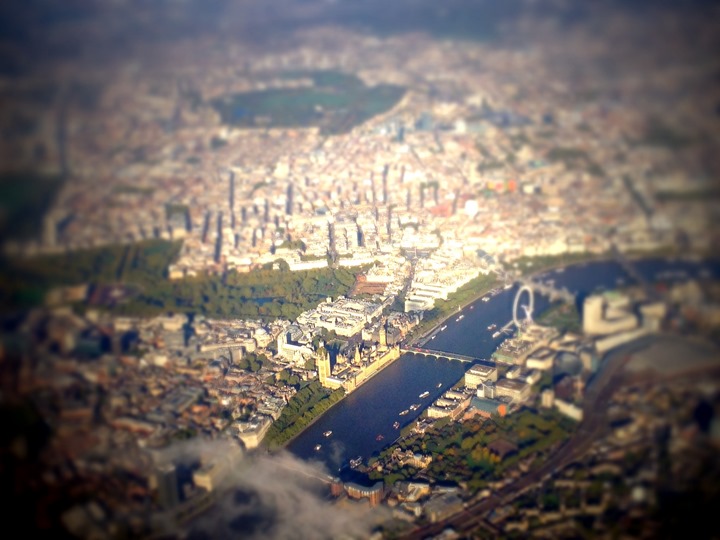 Then, onwards to Mexico City, where I sit now on a Boeing 747-400 at 30,000ft (rather low, but we'll continue to climb as we burn off fuel) with just over 10 hours remaining on my 11hr and 25min flight.
With that, thanks for reading!  Have a great week ahead all!
Oh, wait. I have a picture I took that clearly needs to be shared. It was just a quick collection of goods from grocery store for Saturday night. Total cost: About $12.  Gotta love cheap meats and cheeses here!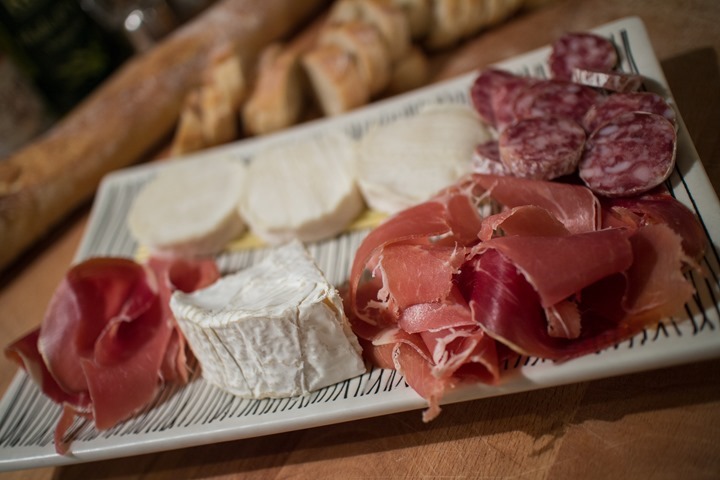 Ok, now you can have a great week!