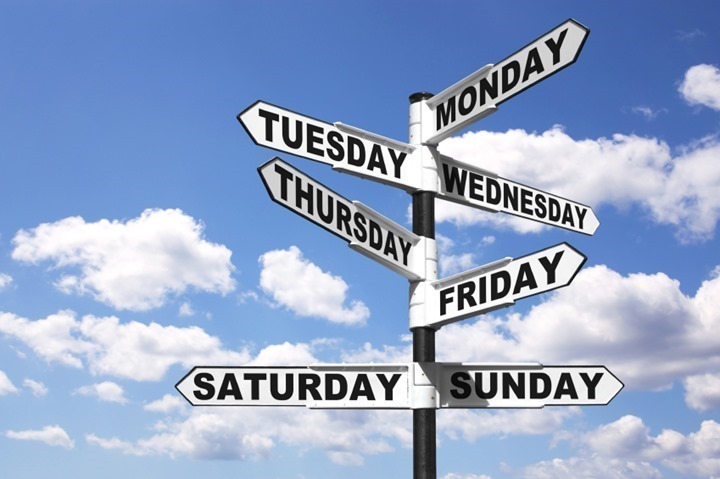 The Week in Review is a collection of both all the goodness I've written during the past week around the internet, as well as a small pile of links I found interesting – generally endurance sports related. I've often wondered what to do with all of the coolness that people write, and while I share a lot of it on Twitter, Facebook, and Google Plus, this is a better forum for sending it on to y'all. Most times these different streams don't overlap, so be on the lookout at all these places for good stuff!
So with that, let's get into the action!
DCRainmaker.com posts this past week:
Here's all the goodness that ended up on the main page of DCRainmaker.com this past week.
Monday: Garmin Forerunner 620 In-Depth Review
Tuesday: Garmin Forerunner 220 In-Depth Review
Thursday:  Magellan Echo In-Depth Review
Friday: Running a lot so I can justify going to the Parisian Chocolate Fair
In the Queue:
These are items that hit the queue over the past week or so:
Elite Turbo Muin: Unboxing photos and initial video of audio levels
Adidas miCoach GPS unit: Unboxing photos and some size comparisons
Stuff that I found interesting around the interwebs:
Here's a not-so-small smattering of all the random things that I stumbled on while doing my civic duty to find the end of the Internet:
1) 16 Telltale Signs You're a Runner: Yup, I'd say most of these are pretty darn accurate.
2) When is it OK to kill cyclists? A bit of a reality check on the laws around cyclist vs vehicle situations. (Via Neal Rogers)
3) Hong Kong Marathon Bans Runners from Taking Selfies: Seems like the better approach would be selfie training.
4) Crazy fast folding of a shirt: Ok, nothing to do with endurance sports – just interesting to me. How to perfectly pack certain clothing items (I assure you, you'll never see a shirt so quickly folded in your life again). (Via View From the Wing)
5) A look at the changing role of media in cycling: A very well done piece that dives into how things are shifting quite a bit in the space covering the pro scene.
6) Cycling News' Lance Armstrong Interview: Some worthy little tidbits in here.  This is the link to Part 1, you can follow along to the other parts. (Via Race Radio)
7) A look at left/right balance and what it really means: A good post from Alex on some of the misconceptions on left/right balance in power meters.
8) Samsung S3 to get ANT+ after all? Well, it looks like efforts from that post a month ago may have paid off. Earlier rumors seems to have been confirmed in official releases to Ireland users.  But I'll believe it when I see it hit my phone next week. (note that this is a German website so you may need to translate via your browser)
9) Bicycle sales outpaced car sales in almost every European country: Yup, as residents of France – that holds true for us.  We bought two bikes in the country and zero cars. (via Wahoo Fitness Twitter)
10) The Ironprince: A look at the Bahrain Prince who competed in Ironman Florida last weekend.
11) Australian Triathlete given two-year ban for doping: Good to see people getting picked off. (via EveryManTri)
12) Usain Bolt Ate 1,000 McNuggets at 2008 Olympics: Well then, seems like a perfect sponsorship opportunity. (Via RWGearGuy)
13) Nike's Move app brings Fuelband skills to your iPhone 5s: It'd be interesting to do some side by side comparisons to the new Fuelband (which, ironically enough arrived this past week for me).
14) 17-Year-Old Is Only Participant in World's First 'Tri-llama-thon': Seriously folks, I can't make this stuff up. (Via TriMagJene)
Crowd Funded Projects of Athletic Note:
This is a bit of a new section. Most of this content used to be found within the main section, but I figured I'd just call it out up here and make it easy to find. I regularly sift through Kickstarter and Indiegogo (plus a few others on occasion) looking for sports projects. Note that as always with crowd funded projects, assume the project will be late and will under-deliver on features. Thus far, on the numerous products I've helped 'fund' (except a leather bike handle), that's been the case.
Bedscales – Effortless sleep and weight tracking: Interesting idea, though, it seems awfully prone to error in a number of ways as well. (via Andre)
Sports Technology Software/Firmware Updates This Week:
Each week I quickly highlight some of the new firmware, app, software and website service updates that I see go out. If you're a sports technology company and release an update – shoot me a quick note (just one liners is perfect, or Tweet it at me is even better) and I'll make mention of it here. If I don't know about it, I won't be able to post about it. Sound good?
Site/Firmware Updates:
Timex Ironman Run Trainer 2.0 Firmware Update: Looks like they went through and checked off items from my review 'Cons' list…

TomTom Releases another new firmware update: And TomTom appears to be following Timex's lead in that same 'Con line item removal' initiative

Basis releases huge firmware update for B1 watch: Very cool update that really revamps the unit. See the blog post for all the details.

Polar Training Log site gets bunch of updates: It'll be interesting to see how PPT.com and Polar Flow converge over the next year.

Garmin Touring firmware updates: Lots of little things, definitely looks worthwhile.

SportsTracks.mobi site updates: Here's a full consolidated list of all the October updates they made.

Garmin Fenix/Tactix firmware update: A couple of optimizations included. (Via GPS Information)

CycleOps announces closing of Training Camp online: This was a bit of a community for uploading your PowerTap and CycleOps trainer workouts. Never really took off. (No link, was e-mail announcement).
iPhone App Updates: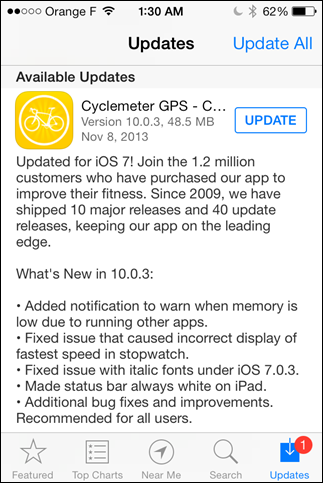 iPad App Updates:
Android App Updates:
Windows Phone app Updates:
—
Thanks for reading all!