Given some recent questions in the comments what my day looks like, I figured I'd take a few quick minutes to outline what today looked like.  Now today isn't exactly typical, but it is representative of the randomness that is my schedule.  So without further ado, here we go:
Dateline: 20 Miles North of Seattle:

4:45AM: I wake up for no good reason, my alarm hasn't gone off quite yet – so I take this opportunity to get ahead on e-mails – already streaming in from the East Coast
5:15AM: Time to head out the door.  I have to drive south to near where I'm working on the east-side of Lake Washington, and I'll run there.  It allows me to beat the traffic.
5:45AM: I arrive at Marymoor Park in Redmond, WA.  It's pitch black and still raining.  The rental car dashboard says it's 41* outside. There's nobody around and I'm the only car in the park.  I've got a 65 minute sorta-tempo run on the plate for today.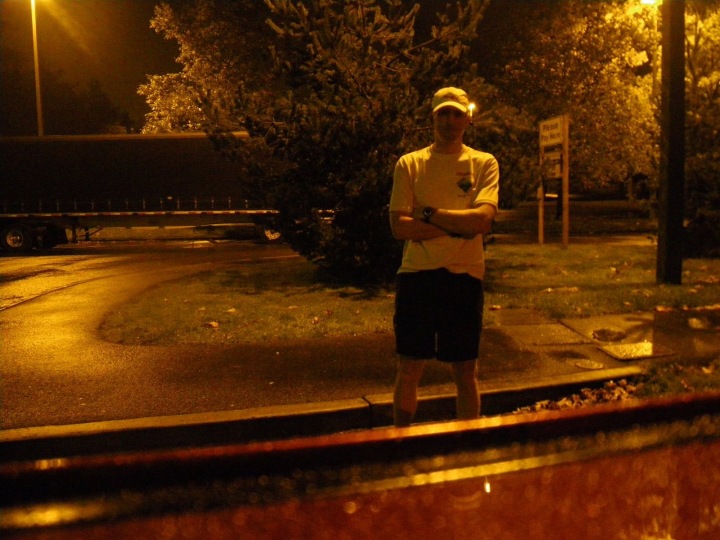 5:56AM: It's now run-time (and cold, and wet-time).  I set off into the darkness on the river trail.  A perfectly flat, quiet and well paved trail that goes for nearly fifty miles throughout past farmland, wineries and then eventually downtown Seattle.  A trickle of commuting cyclists beam their varied front handlebar lights in my eyes as I run through the sprinkling rain.

7:01AM: I time my run near perfectly to end back at the car. After three pace changes from 7:00 min/mile to 6:45/mile to 6:30/mile I finish up my cool down run and it's time to drive to the office.  Once beyond the initial warm up period my HR is amazingly consistent over the course of the run, slowly building.
7:15AM: Many of the buildings at this location have showers and locker rooms, so I slip into semi-formal business attire and prepare for the day.
7:30AM to 6:30PM: Meeting after meeting, presentation after presentation.  I do computer stuff.  I know, I know, I don't detail a lot.
Due to a lack of photos while I'm at work – I'll substitute a photo I took upon landing here in Seattle on Tuesday night.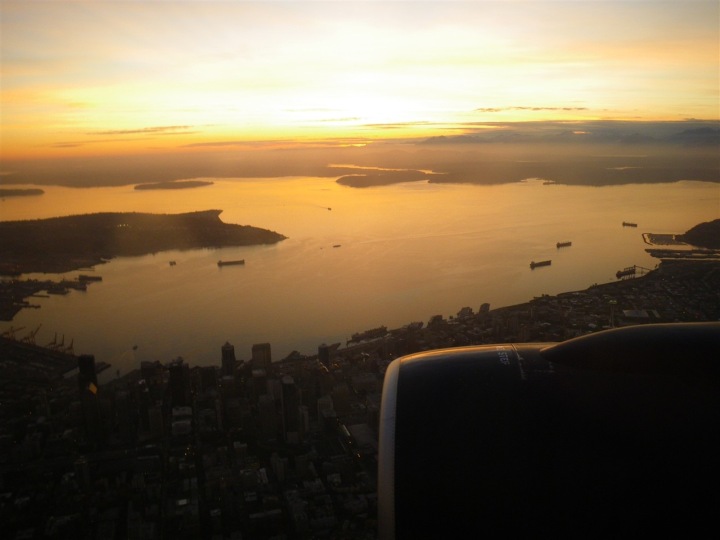 6:30PM: Time to drive back up north to my parents house for dinner.  One of the perks of going to Seattle is I stay at my parents house (which saves the company money and lets me visit them).
7:15PM: Dinner time!  It's a perfect spaghetti and meat sauce tonight.  Awesome.
7:45PM to 8:15PM: Watch the World Series for a bit.  Continue to note the lack of Red Sox presence because they sucked the big one. 🙁
8:20PM: Gotta run to the airport.  My flight leaves soon.
9:05PM: Arrive Seatac, drop off the rental car, slide through security and out to the gate.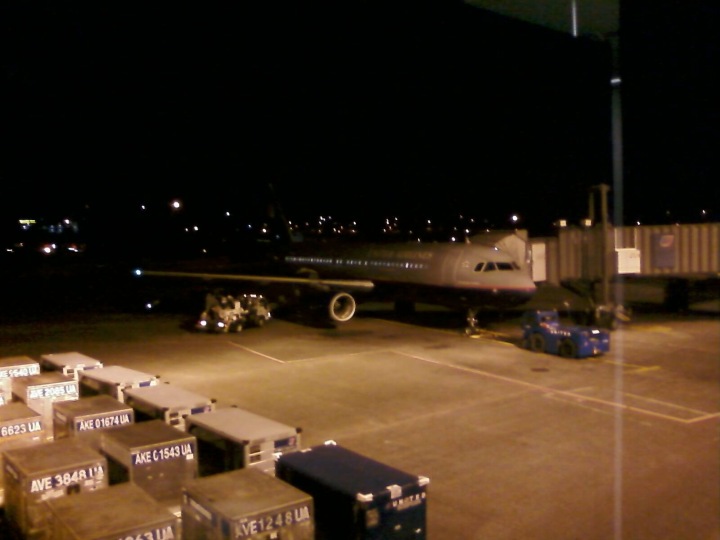 That brings me to now.  It's 9:48PM PST and I'm sitting on my plane to DC.
10:09PM: United Airlines redeye flight 262 straight to Washington Dulles will take off into the darkness.  I'll arrive back in DC a little over four flying hours later shortly before 6AM EST…and repeat  the day all over again.
In the meantime…Goodnight.