August 1st, 2013 – please note: This deal is now expired.  Thanks for supporting the site!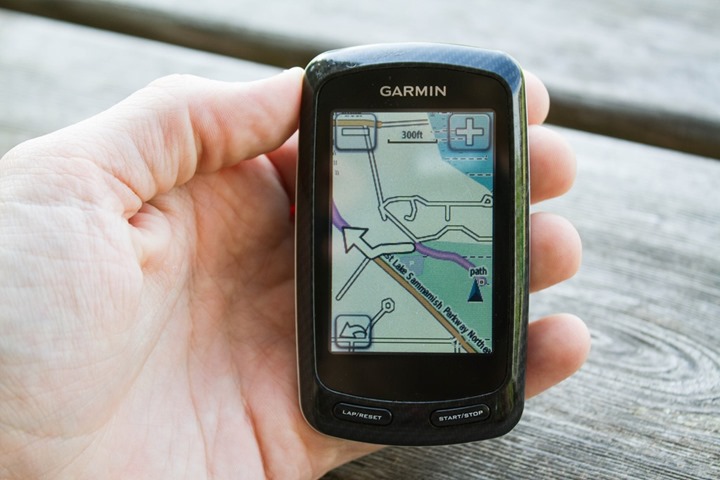 Just a quick heads up that Clever Training worked out a deal to offer exclusively to DC Rainmaker readers to pickup the Garmin Edge 800 for $279 – no rebates or other funkiness required.
While the Edge 810 has taken over the 'top spot' of the Garmin navigational bike computers, as I noted in my review back in January, I see little reason to spend the extra money for the newer Edge 810 these days.  And in fact, I generally use the Edge 800's myself as my primary bike computer.  Here's my full in-depth review on the Edge 800 GPS bike computer.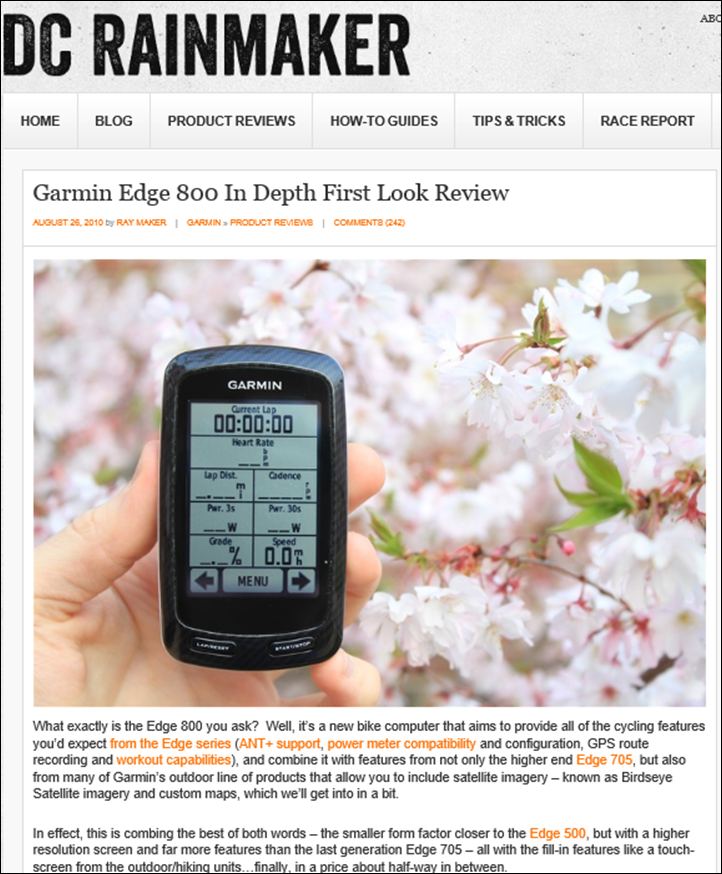 With the detailed step by step instructions I put together two months ago, you can download for free all the maps you'll ever need.  So there's no reason to spend additional cash for the Garmin paid maps.  Instead, utilize the free Openstreet maps and save a bundle.  This will also give you turn by turn routing (as in, 'Turn left on Maple street'), as well as POI (points of interest – for critical places like Dairy Queen).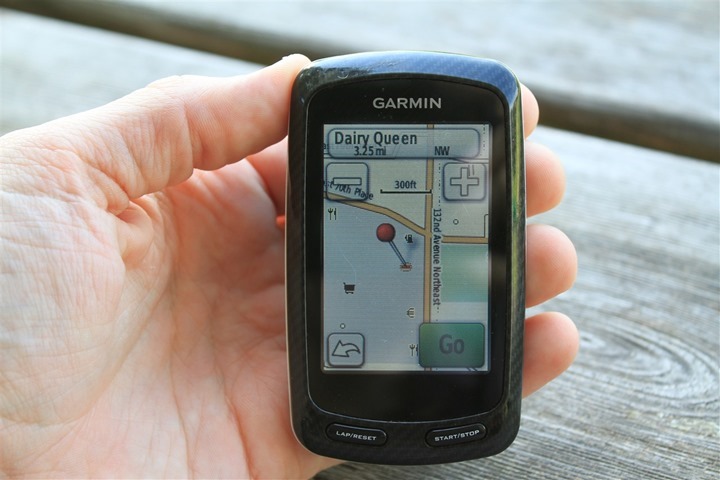 Normally the Edge 800 had been selling closer to $400, then recently down to $329 as the lowest price out there.  So this is another $50 off of that at $279.  Not too shabby!  I don't think we'll see it go much lower, as that's quite a bit lower than the Edge 810 already, and any much lower would likely become unprofitable for retailers.
This deal will only last until end of day next Wednesday (July 31st).  By using the Clever Training links above (which I have a partnership with), then you'll help support the site.  It is somewhat important that you use those links, otherwise it doesn't exactly support the site as I don't get credit for it.
In addition, there's also the Edge 800 bundle available as well, for $399 – this includes the following:
Edge 800 Unit
Garmin Premium Soft Strap Heart Rate Monitor
Garmin GSC-10 ANT+ Speed and Cadence Sensor
Data card preloaded with City Navigator for U.S., Canada and Puerto Rico street maps
Bike Mounts
Lastly, the Edge 800 qualifies for free US shipping with Clever Training.  Though, it doesn't qualify for the usual DCRainmaker Clever Training discount of 10% off your cart via coupon code DCR10BTF because they are deep-sale items (but any accessories you buy do get discounted).  I appreciate your support!
Actually, there's a secondary deal worth noting.  The Garmin Edge 500 is now down to an effective price of $199, as Garmin is currently offering a $50 mail-in rebate for it.  Plus, you can add in the DCR 10% savings on your Clever Training cart as well for this one (you can do the math, it's on the original $250 price).  You'll just use coupon code DCR10BTF.  Note that the Edge 500 rebate is time-limited and ONLY applies to purchases made prior to the end of July 31st (Wednesday).  Oh, and yup, free shipping is good there too!  [Edge 500 In-Depth Review here]
–
Finally, for those curious on how deals are created… Essentially Clever Training works with companies in the sports technology market to put together deals on a given product (or sometimes a flotilla of products, as you saw back in May).  Once they figure that all out, they then bring it to me where I give my feedback if it's a worthy deal.  Assuming it is, I present it here.  My goal has always been to get you awesome deals in products that I think are worthwhile.  So I'm always lobbying for deals on cool products in the segment.  For example, I'd love to see a sweet deal for you on power meters – and hopefully, that'll happen at some point.  But as I promised last fall, you won't see 'save $5' type deals published here.  As is usually the case here…go big, or go home.