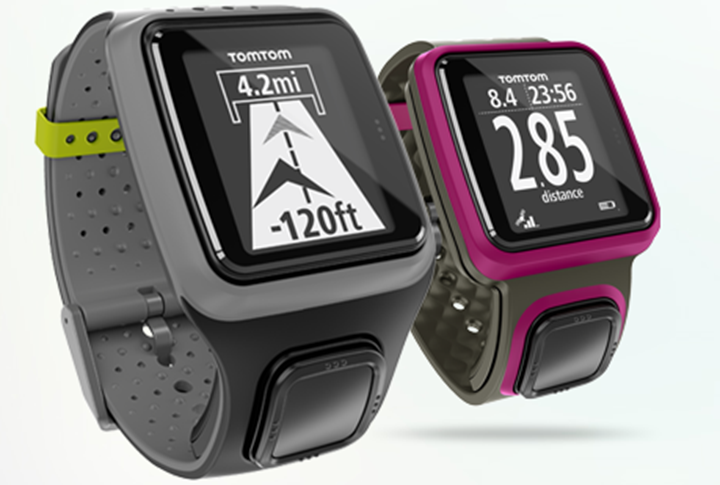 Preface: This is going to be a super quick post, mainly to stem the sweeping tide of e-mails, tweets, FB messages and smoke signal communications that I've received over the last 48-72 hours from folks asking about the new TomTom multisport (triathlon) GPS watch and whether I'd heard of it.
Fear not, I've heard of it, and have been talking with their team about it.  I'm at the top of their list for folks to have a new unit, and we're just working through some logistical details on when said unit will arrive.  Somewhat interesting is that they're actually going to come to me (in Paris) and give a walkthrough and talk-through of everything, as well as bring the units for me to start using.  We're working through the complexities of my travel schedule over the next bit of time to try and make this happen as quickly as possible.  But I really do appreciate them coming to me to help fit things in (though, I suppose everyone likes a trip to Paris).
With that super-quick 'FYI' out of the way, here's some initial thoughts based on limited information at this point.  I'll definitely fill in with more detail as soon as I meet with the team. But this at least serves as a starting point for my thinking and for discussion.  Here's the rundown of things that were notable beyond just a normal running/cycling watch:
—
Not a Nike product: Unlike the last watch that TomTom helped produce (the Nike+ GPS Sportwatch), this one won't include Nike.  Hopefully with leaving the Nike+ camp they'll be more open with the data.  Ideally placing the files in an open and accessible format that already exists so you can do as you please with your data.  Not a "new open format", but one that is in wide use today.  For sports files, there's really two options that are widely accepted: .FIT and .TCX.  Virtually every 3rd party app on the planet supports those file formats.  As I caution strongly to companies each year, if you create variations of those files and call it "almost .FIT" or "mostly .TCX", it's no different than saying "not compatible to the entire userbase today".  Luckily, every new product that's been launched on the market recently except the Polar ones have followed this standard (and to be fair to them, while their dual-file standard is terribly wonky for 3rd party apps to deal with, it's at least semi-widely supported).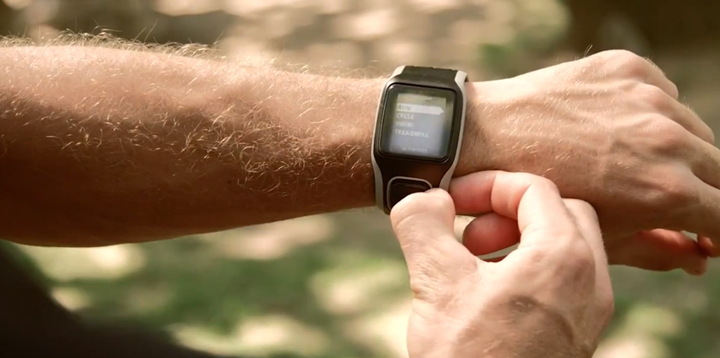 Swimming support: Probably the biggest one is that this unit supports swim stroke recognition, and thus can report distance within a pool or outdoor setting.  It doesn't appear to recognize stroke types, but does recognize strokes, distance, and laps.  The unit is logically also waterproofed to 50m deep (or more than plentiful for the swimming activity it is designed for).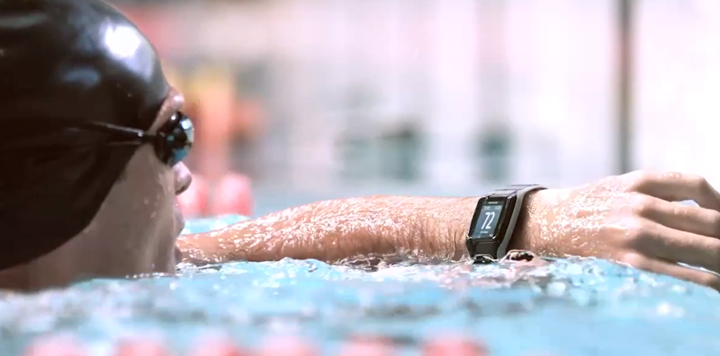 No foot pod required for indoor running: This is an interesting nut.  This is somewhat similar sounding to what the Motoactv has, along with a few other units on the market today that provide speed and distance using an internal accelerometer.  In general, accuracy thus far on other units in the market tends to be mixed here for athletes looking for reasonably accurate data.  However, I'm willing to see how this works in real life.  For those curious on why they don't just support a foot pod, the answer is somewhat simple: There exists no Bluetooth Smart foot pods today on the market (neither in product form, or even in specification form from a standards standpoint).  But like I inferred above, if it works well on treadmills – then sweetness!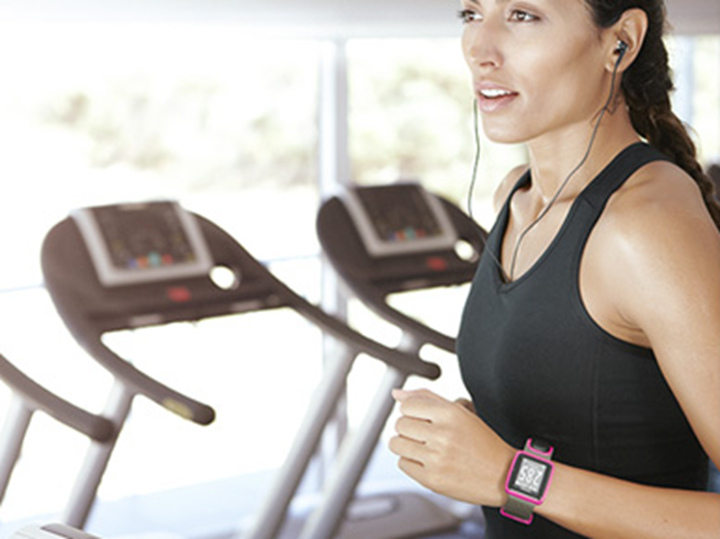 Bluetooth Smart Sensor Support: This is the very first running/cycling/anything watch to support connecting to Bluetooth Smart athletic sensors.  Despite a handful other display units on the market having Bluetooth Smart within them (i.e. the Garmin Fenix), none of them (including the Fenix) connect to Bluetooth Smart sensors.  They only connect to phones for uploading of data.  Within the Bluetooth Smart sensor world, there are three types of official sensors on the market today: Heart Rate Straps, Cycling Speed & Cadence Sensors, and Power Meters.  There are not foot pods as a recognized Bluetooth Smart device type.  At present, a slew of companies make Bluetooth Smart HR straps (though, they're almost all the same strap under the branding).  Only one company to my knowledge makes Bluetooth Smart Speed/Cadence sensors (Wahoo Fitness), and only one company makes Bluetooth Smart Power Meters (Stages Cycling).  I fully expect this landscape to change and grow quickly, but this just gives context on where things stand today.  And of course, looking at the information thus far, it appears TomTom will be selling both the Speed/Cadence and HR sensors with their branding.  Bluetooth Smart is notable because it means you can use the same sensors with both your phone and your TomTom unit.  Further, it means the TomTom unit should be able to connect to apps on Bluetooth 4.0 capable phones (with apps coded to support it).  However, the video at present seems to imply USB uploading over any mention of phone connectivity.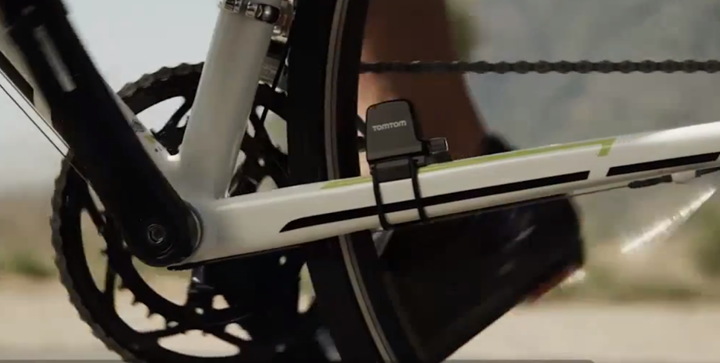 Barometric Altimeter: Inside the unit is a barometric altimeter.  This is a nice step-up from a GPS based altimeter which tends to be common in lower end and older triathlon watches. This would join the Magellan Switch Up and the Garmin FR910XT as the only triathlon-focused GPS watches with barometric altimeters.
Not ANT+ Compatible: Just as it's a big deal that the unit supports Bluetooth Smart sensors, it's also notable that it doesn't support any ANT+ sensors.  This means that if you have existing sensors from other watches (HR strap, speed/cadence sensor, power meter, footpod, etc…), they won't work with the TomTom multisport units.  This is a really risky gamble for them, and I'm not 100% sure they can afford to do so at this point in time (Summer 2013).  A year from now, I'd say it's a different story, but today it's really a tough stance to take.  I do however understand why they are likely doing it.  The dual-ANT+/BLE chip that was supposed to be out months ago is still delayed, now saying summer at best.  This is impacting virtually every company in the space that I've talked to, and one of the major reasons you actually see very few new running/cycling units coming out this year.  Companies are in a huge pickle until this comes out (they either have to implement two chips, or make sacrifices on dual-connectivity – like the Motoactv).
Battery Life: The battery life that is currently being advertised (10hrs of GPS-on) lands the unit at an interesting crossroads.  It's good enough for all major running events up to a marathon (and some shorter ultras – like 50K's), as well as good enough for anything up to a half-iron distance.  But, for most users, it won't be long enough for an iron-distance triathlon, where the bulk of the field comes in between 10hrs and 17hrs, with typically less than 5-8% finishing faster than that mark.  As such, I do wonder how much of the functionality of the unit will be more targeted at the non-pointy end of the pack, rather than the elite athlete.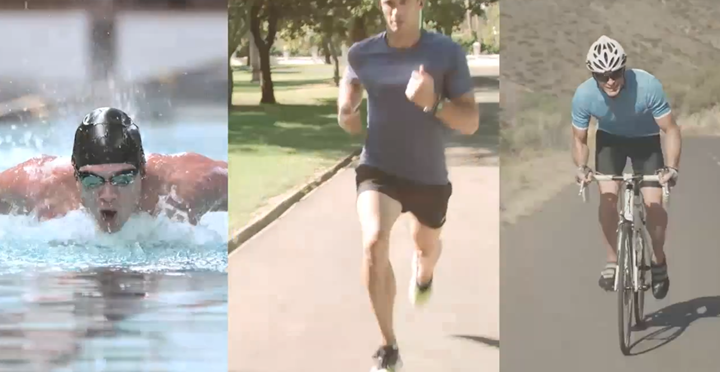 Vibration Motor: The unit does include a vibration motor, which is a huge benefit for those of us who run in the city and/or noisy places.  Only a handful of watches on the market today have this (surprisingly).  Though it is slowly becoming more popular with companies who are innovating rather than following in their products.
—
With that, we'll have to wait and see until more information slides out as to all the features in the watch…and all the caveats.  But, I'm pretty excited to see how it shakes out.  The platform (having an accelerometer and Bluetooth) does give them quite a bit of flexibility for the future (and potential updates to the watch).
In the meantime, thanks for reading!
(Oh, and while this should be obvious, please don't consider this post a 'Product Review'.  My product reviews typically have about 200 more images than this post, and about 60-70 more pages.)