For many triathletes, this weekend holds almost as much spectacle as the Olympic Triathlon races held just two short months ago in London.  The Kona based Ironman World Championships is watched by not only by those in the sport, but also of course the handful of folks who stumble onto the recorded version in December on a lazy Saturday afternoon.
As such, it's only appropriate to give something away to mark the festivus that the weekend ahead of us is.  Plus, it's been too long since the last giveaway (as epic as it was!).  It makes sense to giveaway away a triathlon product – hence, I'm going with the Garmin FR910XT.  The FR910XT covers you across all triathlon sports segments from pool toys to tricycles to one-legged races.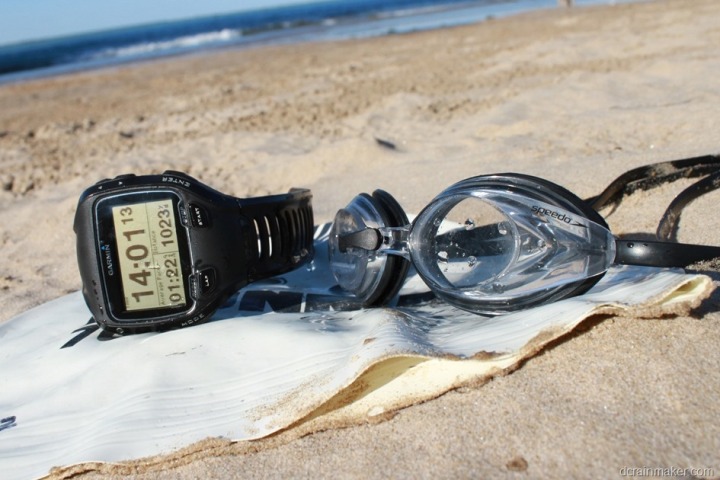 The best thing though is you've got nothing more to do than leave a single comment below (multiple comments don't count around these parts!).
As far as entry goes, we'll keep it easy this time.  All you need to do is enter in your favorite Kona-related memory (be it watching the race, participating in it, a TV segment, or even just a random beach related thing in Kona).  Failing any Kona related memories, just give me something Hawaii related.  Anything at all really (mmm…chocolate covered macadamia nuts…).  I'm not picky.
The entry period will run until Saturday, October 13th, 2012 at 11:59PM Hawaii Time (official end of the race), at which point I'll close the entry period and randomly select a winner. Like the all my giveaways there are no restrictions on where the goods go to – so no matter where in the world you are, I'll send it to ya. The winner will get a brand new Garmin Forerunner FR910XT (with HR strap) – shipped anywhere in the world.
This giveaway is sponsored by Clever Training, which I recently announced a partnership with.  As you probably remember, by picking up sports technology gadgets from Clever Training you support the site.  And on top of that, all DC Rainmaker readers get an exclusive 10% off all products they sell (basically every sports tech company) using coupon code DCR10BTF (along with the link above).
—
(Note: If you're deployed US Active Duty military and are unable to complete the entry method above, simply shoot me an e-mail and I'll get ya entered in. For those curious on how the giveaways work, here's the deets.)