Perhaps it's just me, but I find removing bike accessories secured by zip ties to be fraught with ways to scratch up that perfect paint job on your bike.  And, given there's a constant flow of new accessories to secure to my bike for testing, there seems to be a constant flow of things to remove.
The challenge with removing zip ties is getting close enough to the bike frame with your weapon of choice to snip it off.  Sure, you can use scissors, but typically the blade will have to slide under the zip tie – potentially (and usually) scratching your frame.  And kid safe scissors that don't scratch aren't usually small enough to fit under the tightened zip tie.
Thus, my method: A simple pair of nail clippers.  This allows you to easily snip either the little piece where the zip tie comes together, or simply to snip the entire zip tie without touching the frame.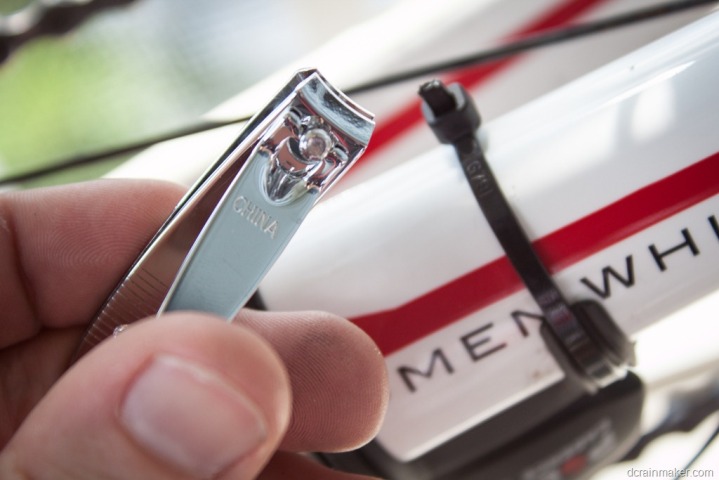 Now, a word to the guys out there: I know it may be tempting to steal the nail clippers from your girlfriend or wife.  Don't.  Even if you plan to put it back before they even know it's gone.  Just don't.  Somehow, they know.  And then, it's all over: "You were using my nail clippers on your bike!".  Further, even if you go to the Dollar Store and get your own pair – be sure to label them permanently as yours. Otherwise, they still somehow become hers.  Consider a permanent marker or something.  Remember my past tip on separation of womanly items and how to label?  Just giving some friendly advice…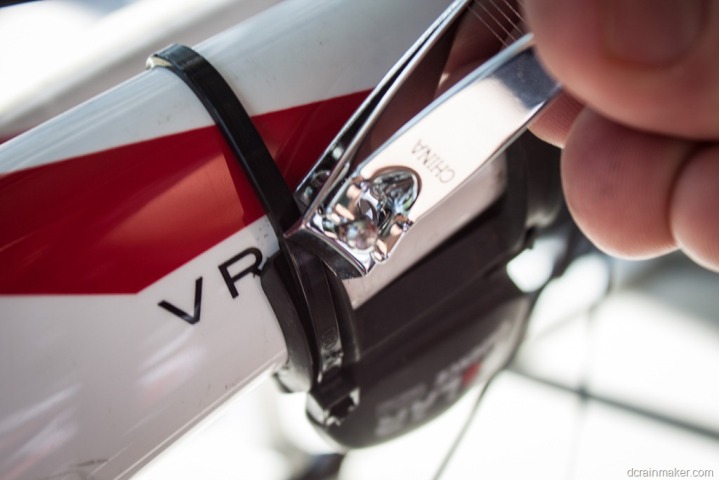 Of course, in an ideal world more companies would use the industrial strength rubber band system.  We started seeing this on the Garmin Edge series a few years back with the Edge 500, but now it's semi-commonplace with many bike accessories across a number of brands and companies.
With that – go forth and remove accessories without scratching your bikes.  Have a great weekend all, and thanks for reading!