With last week's announcement of the latest addition to the Ironman 70.3 circuit – Ironman 70.3 National Harbor – I was curious to go and check out the course.  After all, the start line is only about 5-7 minutes from my house.  Now, just to be clear, I haven't made any decision to race this event – and my interest in the course lies mostly in the novelty that it's a stones throw away.  I did notice they offer a relay option, which sounds fun too.
Given it snowed Friday night, I figured an openwater swim was probably off the table.  And as much as I'd love to go out and ride 56 miles (or 59, depending on which map you believe) on icy, cold and occasionally snow covered roads, I decided against it.
Instead – I decided to just run the run course.  13.0 miles was already on my schedule, so I figured I could go the distance and run 13.1 miles instead.  Though, I ought not to make a habit of it – don't want people thinking I'm an overachiever.
So I wandered over to National Harbor and got set.  I decided to print off the very-high level map of the course that they had on the website, and just figure it out as I ran.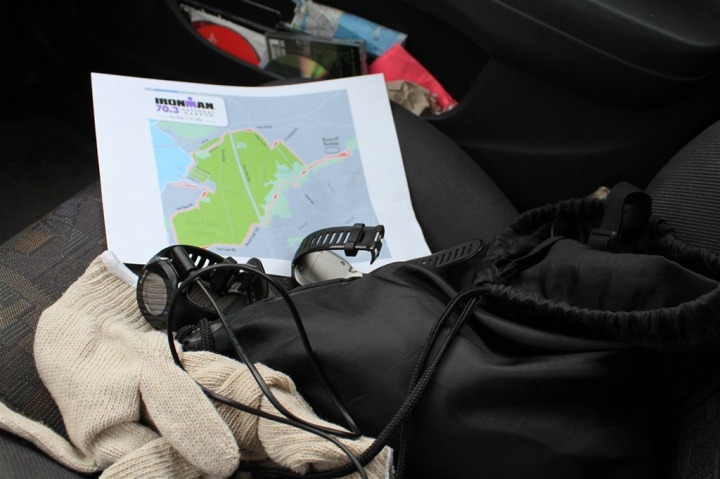 In retrospect, I should have mapped it out first with MapMyRun or something, but realistically, it probably wouldn't have mattered much.  But more on why later.
Since I've now got a pretty substantial backlog of new gadgets to try out, due in part to CES, and simply because spring is coming shortly (a popular time to make new products available), I was testing out the new 4iiii's heads-up display product.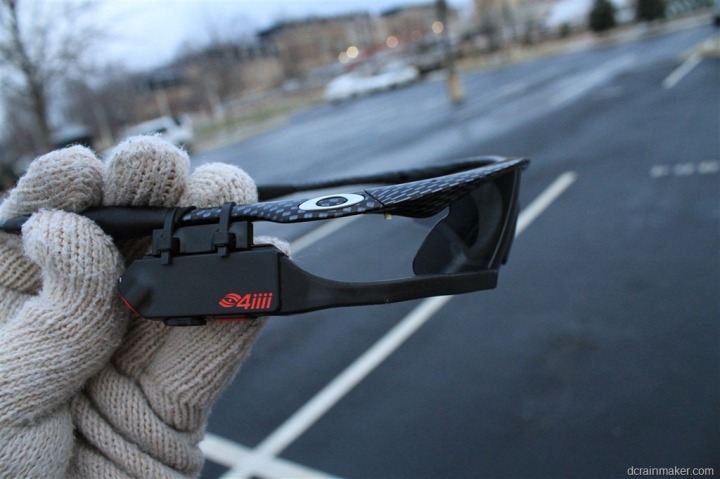 Now I tried these out back in September at Interbike – but that was largely based on just lots of big loops around the UNLV campus, and a run or two on the strip.  As such I didn't really have a chance to see how it performs in different weather, or simply sunlight.  All of my previous runs were at night.
I'll talk more about it in the coming weeks, but I did find that during my run, I rarely had to look at my watch anymore to keep myself within zone.  I just simply ran and listened to the prompts being said near my ear.  Of course, the real feature is the light system – which worked well, though I had inadvertently lowered the brightness from a night test the night before.  I didn't account for the fact that during daylight it would be…uhh…bright out.  So next time I need to change the brightness setting to be higher.
Now, I don't want to dive too much into the run course – or my multiple attempts at running it, mostly because I've got a whole post planned for that on Tuesday morning.  I will point out the following items occurred during my exploration…all of these occurred on the route.
First, I found this: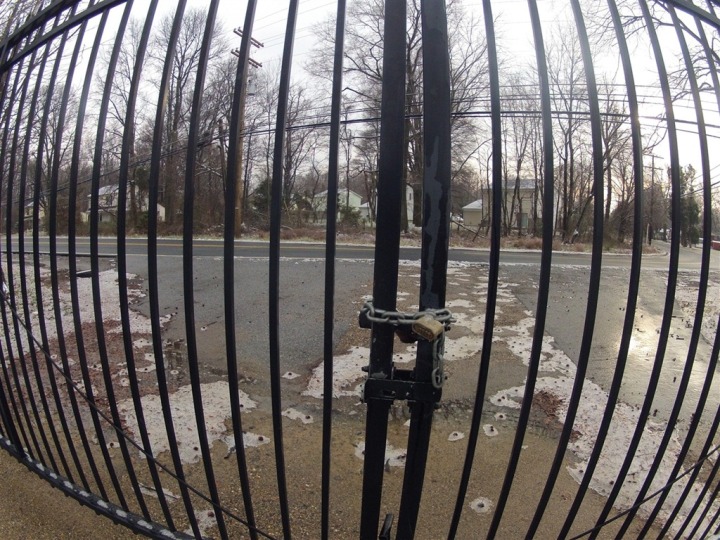 Then, I found this: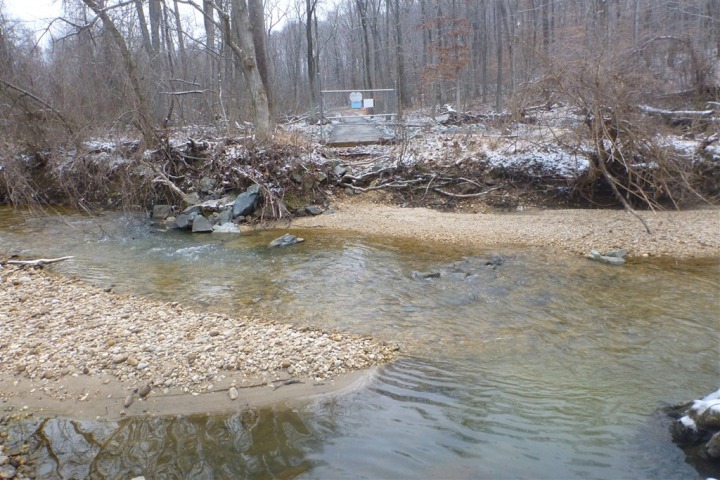 Somewhere along the way, I got this bloody mess.  I actually have no idea where, or how, but it doesn't hurt – so no [pain], no foul.  I suppose the mud might be a clue to what's occurred during the run.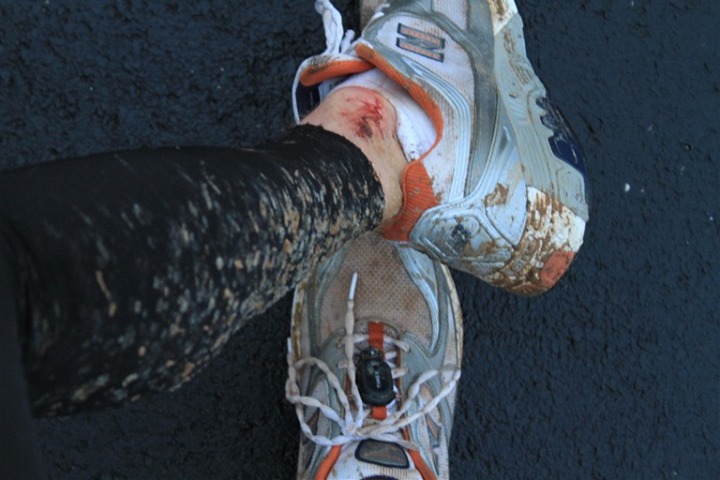 I spent a LOT of time consulting with my dear water bottle shrouded with the course map.  You'd think that me – of all people – would have simply spent the time to create the route and download it into my watch.  I know, I'll never learn.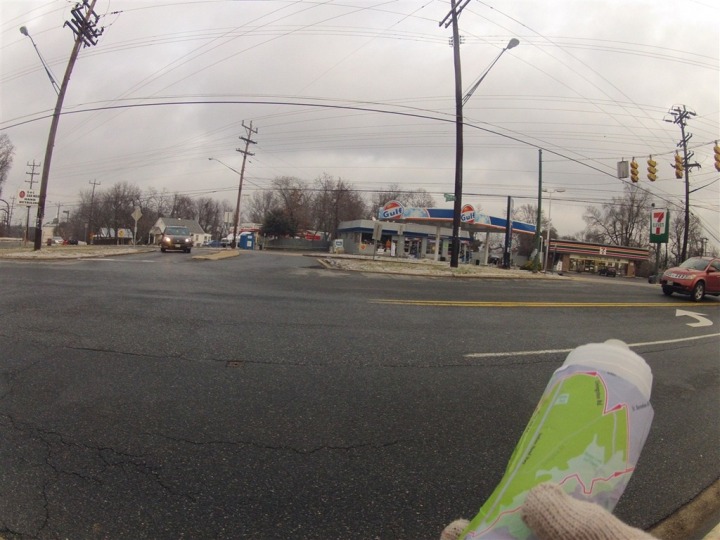 Then, I got this: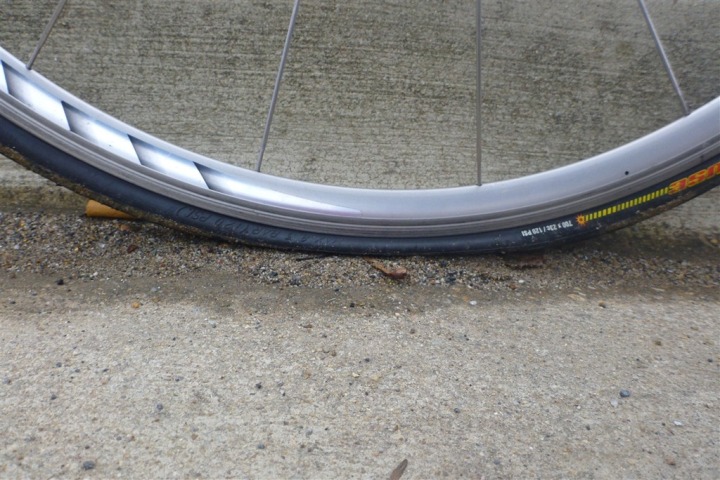 Yes, this was the second day.  And yes, that means I went out again after my run – this time on a bike.  Which likely means I didn't succeed the first day.  Well, I succeeded in running 13+ miles somewhere…god only knows where (well, god and Garmin Connect).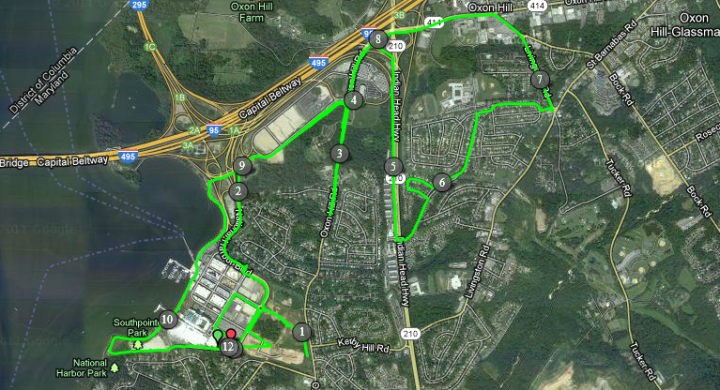 But, the second day did give me a chance to spend more time with SportyPal's Sony Ericsson Xperia Active phone bike mount.
This little plastic beauty performed like a rock star out there, despite riding a run course that resembled more of a cyclocross bike course.
I'll be putting together a review shortly, but I'm impressed by it.  It's simple, cheap ($20), and it does what it says it does: Holds the phone very tightly and doesn't let go.  And, remember that the Xperia Active is already completely waterproof/shock-resistant – hence why you don't need some fancy cover/case.
Finally, I've been meaning to post about this little thing below for months, but just keep forgetting.  The Girl picked up these belts back leading into the Philly Marathon earlier this fall, and they continue to be awesome for storing not only gels (I can fit about 6, maybe 8 in there) – but also the odd cell phone.  I did that during this weekend's run.  Additionally, you can easily use two of them at once for longer runs where you might need to store more (did that for the actual race).  Completely unnoticeable from a comfort standpoint, just works.
For the picture I put it on my side, but otherwise I put the cell phone against my back.  No wiggling or jiggling.  Awesome.  I originally had a different picture of it I was going to post, but it just turned out to be a picture of my butt, so I decided against using it.  Sorry!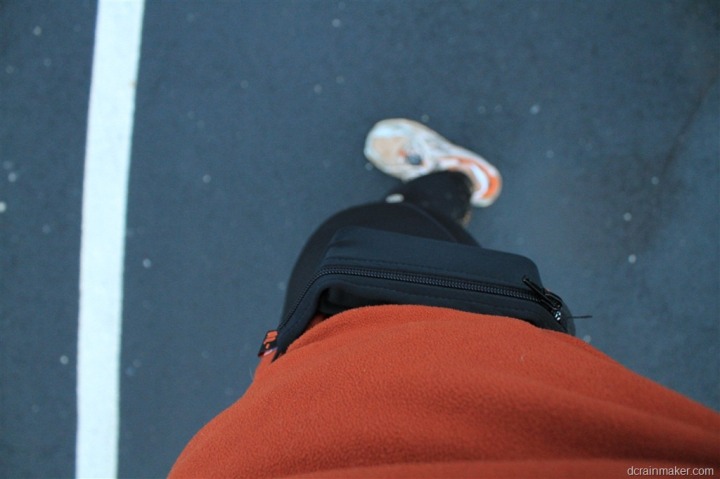 Finally, as I was finishing up Saturday's run (it was a late afternoon run), the sun started to set.  Below is the view from National Harbor, a few hundred yards from where the finish line will be.  A pretty impressive sunset, with the photo below not touched up or modified in any way – just straight out of the camera.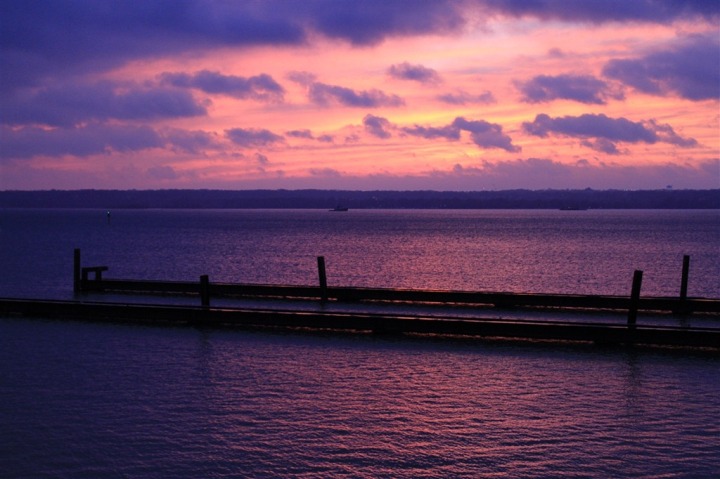 Have a great week ahead everyone, and thanks for reading!