This weekend started with a short 45 minute flight up to New York City for the NYC Urbanathlon.  This is the race series I've been doing as part of my partnership with Men's Health Magazine.
Of course, before we picked our packets, we make a quick stop at at Obika, which serves just fresh buffalo mozzarella.  We stumbled into this place on our Honeymoon while coming back through Rome airport.  They only have a handful of locations – but NYC is one of them!
As it was before – the mozzarella and tomatoes were awesome.  They bread they served…well…not so much (horribly burnt).  But that's OK, I was there for the cheese.
After that, we picked up our packets at City Sports and then swung out for dinner.  This time we re-visited Carnegie Deli.  While I love Katz Deli – Carnegie was only a few blocks away, thus much more convenient.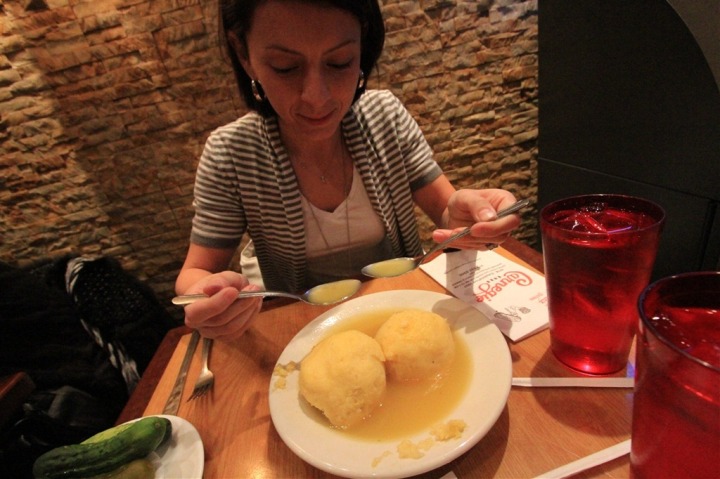 I decided to stray from my usual pastrami sandwich and go with a corned beef & pastrami sandwich.  Yet somehow, this ended up doubling the size.  It was sorta outta hand.  You need to understand this was taller than a ketchup bottle.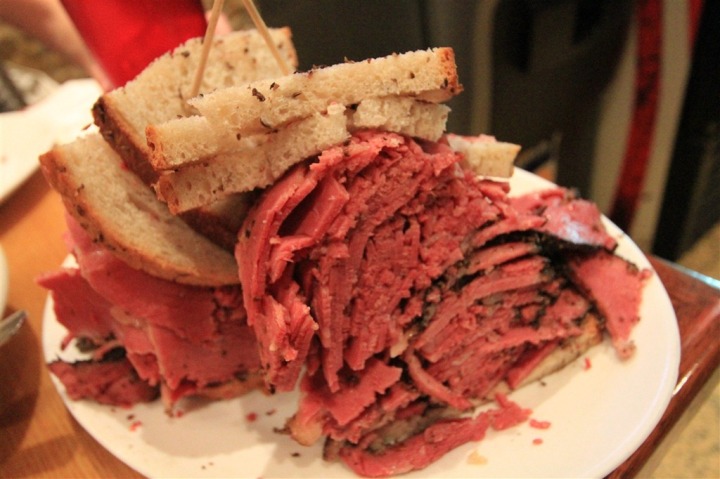 And, for the first time ever…I just couldn't handle it.  Yes, in effect, I couldn't handle my meat.  I ate about half of it and then saved the rest for later (our hotel had a little fridge).
The next morning we headed out early to the Urbanathlon.  While the weather started off sorta acceptable (occasional drips of rain)…it ultimately ended up downright miserable.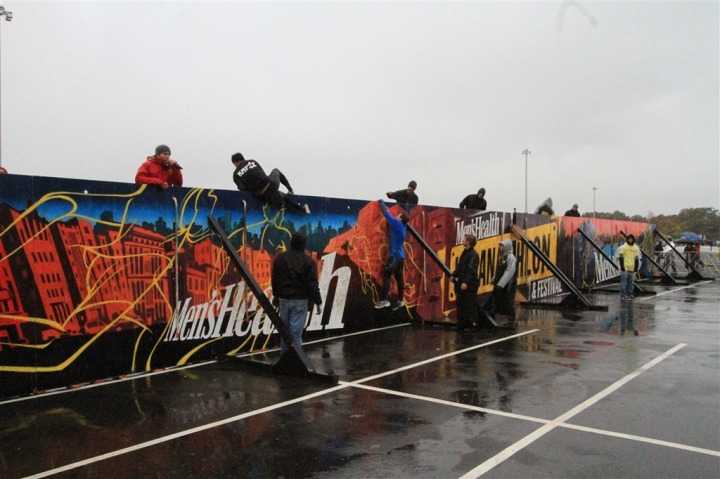 On the bright side, I did get to shoot this short video of what happens when you don't fully appreciate the dismount portion of the taxi obstacle:
Urbanathlon NYC Taxi Fail
I wrote up an entire race report over on the Men's Health Urbanathlon blog – so you'll want to check it out.  The Girl and myself paired up with a DC Rainmaker reader and tackled the relay together.  I must say, that's a much more civil way of running an otherwise 10-mile race.  Doing essentially a 5K just…well…makes a lot of sense.
After we finished up the race we headed back to the hotel.  During the time I was in the shower the following happened: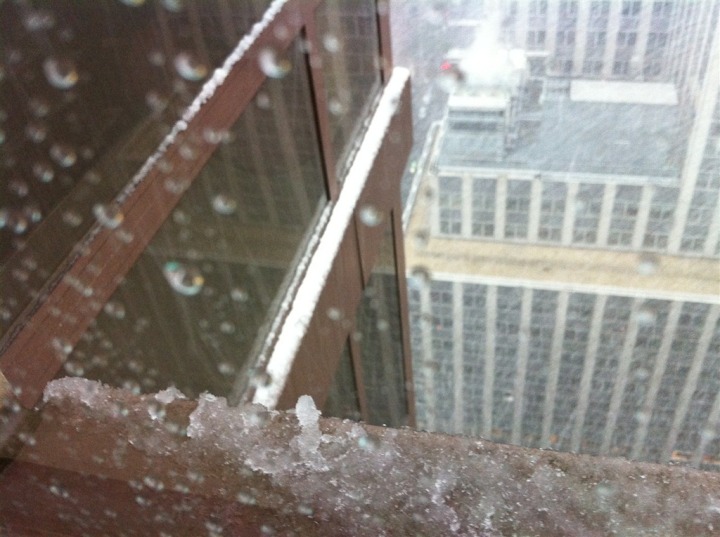 And then it kept on happening.
We had a flight on the shuttle back to DC…but with the airport looking like the below (at 1PM no less!) – our flight was ultimately cancelled.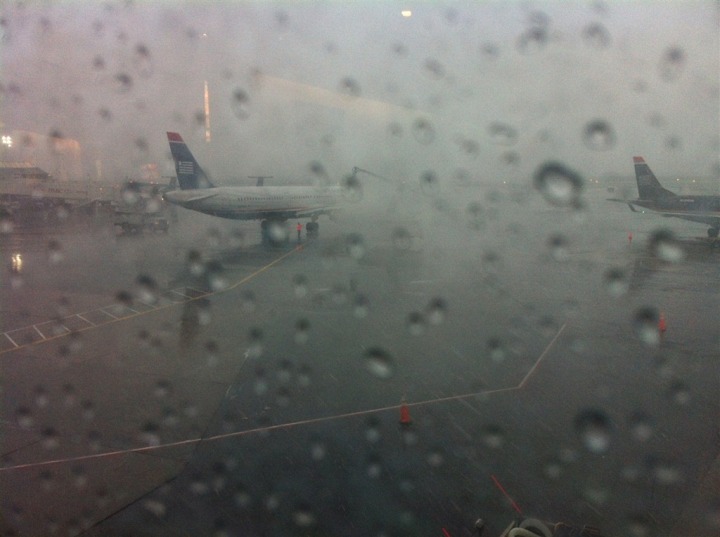 Before we left for the airport I had checked on the Amtrak Acela trains running down to DC and noticed there was a 3PM train – so we quickly backtracked from the airport to Penn Station and caught it.
Regrettably, with the snow and ice – Acela was more like Decela.  Not terribly fast – actually had to stop a few times to check out some ice buildup problems.  Overall 90 minutes slow on schedule…but, at least we got home.
And with making it home, we were just in time for a short Halloween Party.  This year, I dressed up as a shark.
Well, actually, a shark eating a person. 
They didn't have any straight up sharks without people attached – so I kinda had to make due.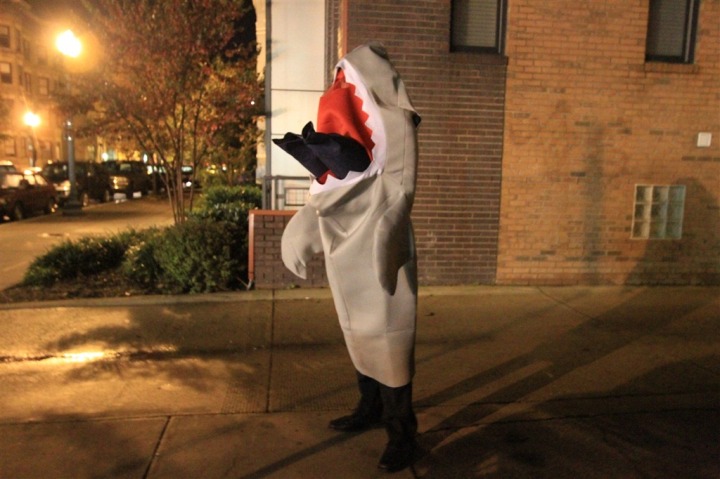 Given my long history with great white sharks, I was pretty excited about the costume.
The next day (Sunday) I did little aside from my long run, 21 miles.  I could post more information about that…but really – that would detract from ending the post on my awesome shark costume.  So…we'll just leave it at that.
Hope your weekend went well, and thanks for reading!