This Wednesday I presented to over 150 ANT+ Alliance members as part of the annual ANT+ Symposium.  Like last year, my speech is primarily aimed at taking all of your feedback and delivering it back to them.  The folks at the conference represent the key engineers and company leaders for every major and minor ANT+ members out there.  This means the message is getting directly to the right people, near-instantly.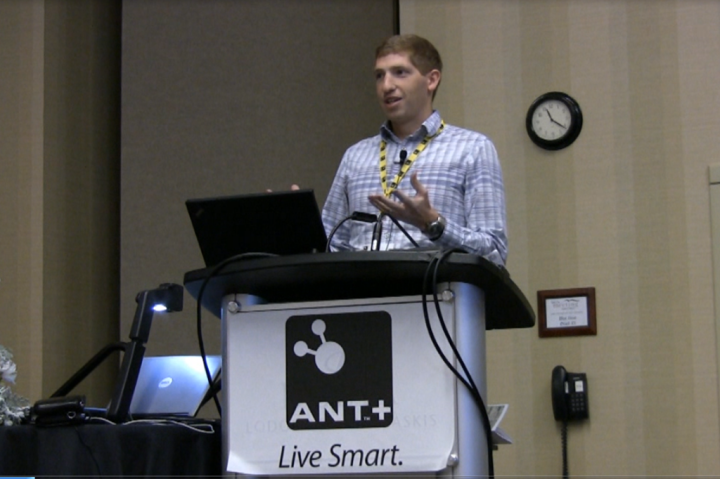 But since all of you couldn't be there, I had the presentation recorded (about 40 minutes long) and then got it all posted.  Sorry for the slight delay here, I had some major airplane issues coming back that kept me somewhat hamstrung for almost 24 hours.  But Canada finally released its grasp of me and I was able to get it uploaded! So sorry about the lack of posts!
The presentation was titled "Feedback from Millions: What Athletes Really Want".  My goal was to take the feedback I receive on a daily basis from you (the over 3 million views from last year) and consolidate that into a presentation that touched on the different categories of athletes, as well as where I see significant opportunities for the future.  I crunched through hundreds and thousands of comments, primarily from the sports survey I did last year, the recent post asking for your feedback from last week, and then the over 5,000 post comments in the last year (non-giveaway).
So without further ado, I'll let you watch my talk.  Rumor is folks enjoyed it, and nobody left the room mid-way through (and no, I didn't lock the doors).
My 2011 Talk
And the great news is that I've already heard of a number of concrete examples where folks have made product design or interest decisions based on the presentation – just within hours of it.  Really cool stuff, and thrilled to be able to make an impact on your behalf.
If you'd like to download this year's presentation (PDF), you can do so below.  Additionally, I've also linked to the 2010 presentation.
DCRainmaker 2011 ANT+ Symposium Presentation
DCRainmaker 2010 ANT+ Symposium Presentation
You can look forward to some more in depth posts around some of the things I saw and talked about in this presentation this week, showing up next week.
Have a great weekend all, and thanks for reading!