Let me just state this up front: Everyone's reading.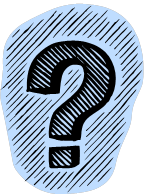 ..so here's your chance.
Everyone…your chance.
But…let's not get ahead of ourselves quite yet.
This past summer I put together a post titled "How I would design the ideal sports watch", which basically outlined exactly what I want in a sports watch.  To date, nobody has delivered on that yet.  To date, companies have put out products that ultimately fall short of the sports community's expectations and requests.  And to date…I keep waiting.
Last week during the survey and subsequent FR410 review, I heard over and over how you'd love for me to be a bigger public advocate for some of the features and functionality you want in sports technology devices.  You all know (and noted) that I push behind the scenes for quite a bit of change – and generally succeed in getting it.  Though there are of course some areas I'm still chipping away it.
At the same time, when I go into meetings and conference calls with the big sports watch makers one of the most talked about items is what trends and feedback I'm seeing.  In addition, they often request that I forward repeated feature requests to them that are of note…which I do.
But…why not just put everything out on the table?  I visit forum after forum, and read e-mail after e-mail about what you guys want – and love the suggestions!  But the challenge is consolidating that feedback into an easily consumable and distributable package, that's then deliverable to a variety of companies.  From the companies standpoint, it's not easy to track down ideas across thousands of posts in dozens of forums or sites.
So, based on some of your suggestions in the survey – I want to change that.  Thus, this post.
Here's your chance to let the sports watch makers know what you want in a device.  Most of these companies are in the final stretch of design for products releasing in the spring and summer.  They're all sitting around the table every day making decisions about which features to cut, and which ones to save.  They'll be making those decisions day after day until the products ultimately end up on store shelves.  And even after that – they'll revisit those decisions in firmware updates week after week.
So – what do you want?

What's important in a sports watch/device to you?

What are the things that keep you from buying product XYZ? If you would have bought product XYZ, but aren't because it's missing feature ABC – say that.

Be blunt, but be reasonable.  Focus on constructive things, and I suspect we'll see constructive results.
As for everyone…yes, everyone is reading.  Yes, Garmin reads this daily (I'm told I'm a have a 'cult following' there).  Yes, Timex reads this daily.  Yes, Polar reads this daily.  Yes, Saris/CycleOps too.  And yes, every other sports technology company out there in the endurance sports world reads this.  They've asked for the feedback – and I think you have a ton of it you want to give.
So – what do you want?