In most of my giveaways, I giveaway a single item to a single person.  A watch, a scale, a something.  This time though, I'm going to shake things up a bit, and give a bunch of piles of stuff to a bunch of people.
Four piles.
Four people.
Perhaps…for the 4th?  You know, the 4th of July (for you Canadians, it's like what you do on the 1st of July).
Last week the guys over at Wahoo Fitness sent me a giant box of goodies, as a thank-you for letting them borrow a pile of my Garmin Forerunner units so that they could add in ANT+ wireless download support to the iPhone/iPod for the FR60, FR610 and FR405 (in addition to the FR310XT support they already had).  This allowed them to code the application to support those units.
And while I love gadgets just as much as the next guy… I really don't need this many ANT+ cases and dongles…my soon to be wife will likely be upset enough once she finds the Vasa Trainer sprawling across the entryway upon return from our honeymoon.
So here's what's on tap for the giveaway: Four sets in total.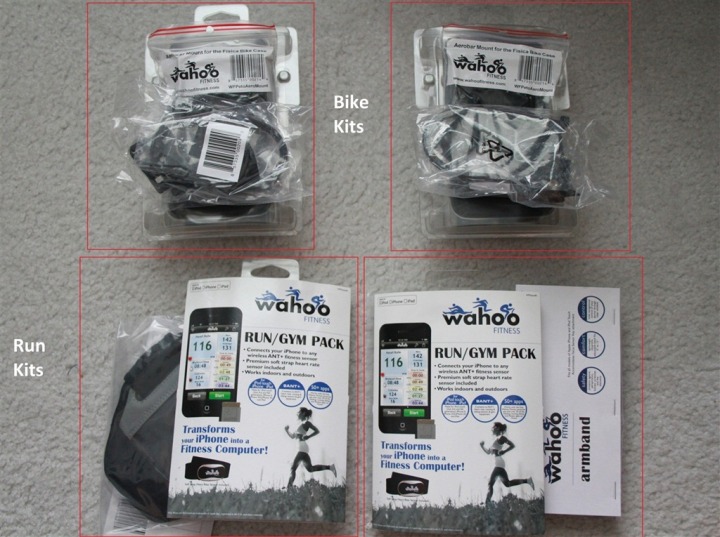 Two Wahoo Fitness ANT+ Bike Case kits; with an extra aero bar mount kit and an extra ride bike mount kit (making two road bike mount kits in total, one tri bike mount), inclusive of the Wahoo Fitness ANT+ Speed/Cadence sensor as well.
Two Wahoo Fitness ANT+ Run Kits; which includes the Wahoo Fitness ANT+ dongle, an ANT+ premium soft strap heart rate strap, and an armband holder for your iPhone/iPod.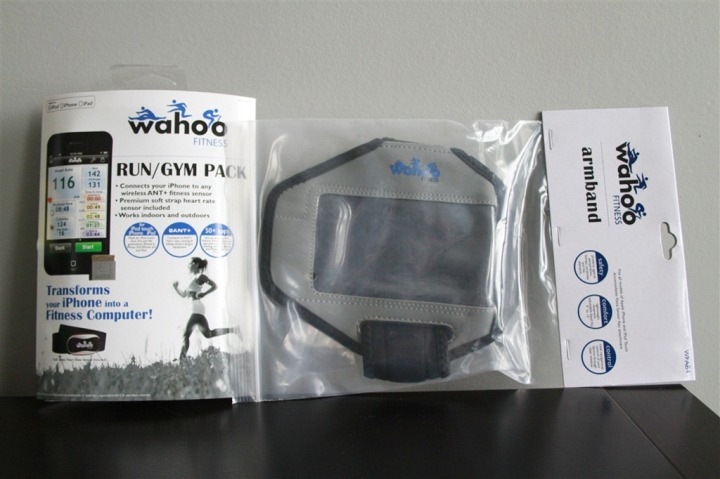 Got all that?  Good.  It's like $700 worth of goodness.  That's a lot of money you can now spend on sparklers instead.  Or those little snap-pop thingies (do they still make those?).
Four sets, four people, for the fourth.
The winners will be chosen at random, and then each person will get to select which prize they want – starting with the first random winner.  If there's a conflict, I'll try and find a way to work it out.
Simply leave a comment with your best/funniest/most entertaining wedding party memory – that's it.  Super simple.
The entry period will run until Monday July 4th, 2011 at 11:59PM Eastern Time, at which point I'll close the entry period and the winners will be randomly selected.  Like the all my giveaways there are no restrictions on where the goods go to – so no matter where in the world you are, I'll send to you.
(Note: If you're Active Duty Military and deployed and are unable to complete the comment entry method, simply shoot me an e-mail and I'll get ya entered.  For those curious on how the giveaways work, here's the deets. Thanks all!)