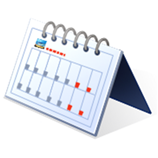 I've long since wondered what to do with all the random tidbits of things I collect each week – or the little thoughts that don't quite make for a full post.  But I finally came up with a solution: The Week in Review Post.  This takes the place of my Weekly Mailbag – which is over on Slowtwitch.  These are just quick snippets of things that I've found interesting.  Nice and easy Saturday reading.  Plus, a recap of my Weekly Mailbag post a well.
So with that, let's get into the action!
Weekly Mailbag Over at Slowtwitch.com:    
This week over at Slowtwitch I completely switched it up.  Instead of a 3-question mailbag format I took one question and went deep on it.  I put together a comparison between the FR310XT and the FR610, sport by sport. You asked for it…and I gave you all you wanted to know!
So here ya go – a complete detailed comparison between the FR610 and the FR310XT.  Enjoy!
You can read all my past weekly mailbags at Slowtwitch here.  Or the pre-Slowtwitch days here.
Posts this past week:  
A wide variety of posts this week covering quite a range of stuff.  While the Nike+ review certainly took the cake on time, I really enjoyed the Boston Marathon GTU Tracking Guest Post the most – very cool stuff! Here's all the stuff that landed on the front page:
Sunday:  Week in Review–April 23rd, 2011
Monday:  An Eggtastic Training Weekend!
Tuesday Early Edition: Garmin Forerunner 610 Giveaway Results!
Tuesday: Guest Post- Tracking a runner in the Boston Marathon with the Garmin GTU 10
Wednesday: Nike+ Sportwatch GPS In Depth Review
Friday: Tip of the day- Remembering to retire your running shoes
Stuff that I found interesting around the interwebs:  
Somehow the Internet was full of interesting stuff this week.  Perhaps it's the sports spring fling or something.  So a big pile of awesomeness for you to sift through.
1) You think that 3,000 yard swim is long?  Try 102 miles…nonstop.  One of the film makers I went on a shark diving shoot (movie) with did some work recently with a long distance swimmer.  Interesting stuff in there.
2) Want an overview of our kick-ass Bike Sharing system here in DC?  Well my long-time blogger bud Jeanne does just that.  Plus, she throws in some awesome baked goodness from a local triathlete, just because she can.
3) I can now justify eating even more Pistachios.  The way I read this post, it says I'll magically lose weight and fat.  Or something like that.  Medical articles were never my specialty.
4) Think you can hang with the fast chicks?  Think you're faster?  Well…regardless of which side you think you're on – here's why either way you should ride with the fast tricks.
5) Wanna tweet your weight lifting?  No, not your weight (the Withings WiFi Scale does that).  I'm talking about the lifting of weights in the gym! Wait no longer, you now have a solution.
6) Ever thought about doing a 3-day bike race with a US President?  Regardless of which party you're on, this is pretty cool.  Oh, and Lance came too.
7) Nike Art – wanna turn your runs into artistic paintings?  Check this project out that does just that.
8) Wanna see what 257RPM's on a bike looks like?  Well, ask and you shall receive – check out the below!  Makes my current 197RPM record kinda lame…
257 RPM's on a bike…go spin-racer!
10) If you've been waiting for the Polar/Look Keo pedal based power meter, it's getting closer…this newly released video takes ya through some cool independent testing labs.  Neat stuff.
Polar & Look Keo Power System Testing
Ok, that's all the goodness I've got for y'all!