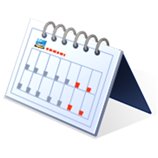 I've long since wondered what to do with all the random tidbits of things I collect each week – or the little thoughts that don't quite make for a full post.  But I finally came up with a solution: The Week in Review Post.  This takes the place of my Weekly Mailbag – which is over on Slowtwitch.  These are just quick snippets of things that I've found interesting.  Nice and easy Saturday reading.  Plus, a recap of my Weekly Mailbag post a well.
So with that, let's get into the action!
Weekly Mailbag Over at Slowtwitch.com:
The Mailbag will be up shortly…stay tuned! You can read all my past weekly mailbags at Slowtwitch here.  Or the pre-Slowtwitch days here.
Posts this past week:
Tons of deep and in depth content this week around these parts.  Here's what landed on the page:
Saturday: Week in Review – January 15th, 2011
Monday: Cycling in Jordan, and other adventures in the desert
Tuesday: A look at the new Garmin FR410 Touch Bezel
Wednesday: The Blog: A summary and historical view
Thursday: Garmin Forerunner 410 In Depth Review
Friday: The Not-So-Big-Fat Greek Runaround and a side trip to Switzerland
Stuff that I found interesting around the interwebs:
Here's a roundup of random things that I stumbled on around the big ole Internet over the past week:
#1: Well, you've got plenty of time.  Perhaps the very first blog I ever read was CurlySu's – and I still enjoy reading her daily (plus, we had fun hanging out at Wildflower a few years back).  She put together a great post about enjoying triathlon for what it is – and not for what someone else wants it to be.  A good read, go check it out.
#2: Mother of all list of ways to track yourself: If you ever wanted the largest list on earth of ways to keep track of everything you could keep track relating to yourself…umm…well…this is the list of lists.  Just trust me on this and check this out.
#3: Way to geotag photos using Garmin .FIT files: You ever wish you can simply take Garmin .FIT files and then merge them against photos you've  taken to have them automatically geotag them?  Well…wish no more.
#4: How will DC's new major affect The Giro d'Italia hopes of coming to DC? As you may know there are plans in the works to bring the first stage or two of the Giro to DC starting in a year or two.  Though, with DC losing it's triathlete mayor recently, those may be on the rocks.
#5: Underwater Swimming Flume: You ever wonder what it would be like if you had wind tunnels for swimming?  Wonder no more.
#6: Quizno's pro challenge needs volunteers: You wanna hob-nob with all the top cycling stars?  You wanna see them fly into the finish area where you'll…do…something?  You wanna clean up after them?  Well, the next big state race in the US needs folks to pitch in and have a huge list of jobs you can apply for.  Hit up the link.
#7: BONUS! Whacky cool wind driven moving sculptures: Ok, this has nothing to do with sports.  Or tri technology.  It's just geek-damn-cool.  Though, I suppose all of us who do endurance racing probably have too much time on your hands…just like this guy.
Random thoughts!
Thanks! Thanks for all your support in voting me onto the podium for the 3rd straight year in the Race Athlete Endurance Awards poll.  I really appreciate it! You guys are awesome!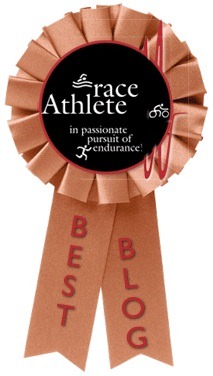 (Minor note: Here's the link to the other top two blogs, though, be wary that one of the images they choose from one of the other blog is slightly NSFW.)
–
Speaking of thanks – thanks to the enormous response in the survey!  I think you guys almost enjoy taking survey's more than entering giveaways…holy cow!
More important than anything else has been all the written comments – well over 1,000 of them.  I love all the suggestions.  So many totally cool ideas that I never even considered – everything from posts to do, to things to do.  Awesome stuff.  A few folks have asked if I plan to share the results.  I plan to roll up some overall thoughts from it and give a bit of feedback – I love some of the ideas there, and also want to cover some of the bigger trends I saw.  But the individual comments will of course remain confidential, as I value that as much as you do.
Please…keep the comments and responses coming!  You can take the survey here – it only takes a moment:
Thanks again everyone, and have an awesome weekend!