Quick Note/Reminder: EveryManTri's Annual Endurance Blog Awards poll ends Sunday night – and I'm fluctuating in and out of the Top 3.  If you've got a couple seconds, you can wander on over here and vote.  No registration or any other funny business – just clickage.  One click.  Actually, two.  My name, and then vote. Two indeed. Not one.
Ok…onto the normal business!…
—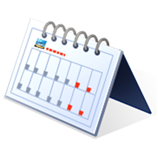 I've long since wondered what to do with all the random tidbits of things I collect each week – or the little thoughts that don't quite make for a full post.  But I finally came up with a solution: The Week in Review Post.  This takes the place of my Weekly Mailbag – which is over on Slowtwitch.  These are just quick snippets of things that I've found interesting.  Nice and easy Saturday reading.  Plus, a recap of my Weekly Mailbag post a well.
So with that, let's get into the action!
Weekly Mailbag Over at Slowtwitch.com:  
The Mailbag keeps on truckin!  This week I cover a potpourri of subjects, including:
1) Choosing device for open-water swimming measurement
2) Waterproofing of Garmin Edge Cycling devices
3) When will Garmin release a waterproofed FR210?
4) How to fix Edge 800 that doesn't fit well between aerobars
You can read all my past weekly mailbags at Slowtwitch here.  Or the pre-Slowtwitch days here.
Posts this past week:
Being back with full connectivity this week the posting was full bore ahead.  Here's what landed on the page:
Saturday: A Week in Review – January 9th, 2011
Monday: A week in the Seychelles on Denis Island
Tuesday: Preparing for the Polar Bear Plunge
Wednesday: Thanks…and a tiny little request!
Thursday: Garmin ANT+ Foot pods – everything you ever wanted to know
Friday: Garmin Forerunner 310XT Giveaway!
Stuff that I found interesting around the interwebs: 
Tons of great stuff out there this week on the internet, some of it spilling over from CES last week – but lots of stuff just starting to roll again as people get into the new year and focus on the spring/summer ahead:
#1) ANT+ Phone Launch -(yes, technically last week): For those that haven't seen it yet, Sony Ericsson will be adding ANT+ Support to its  Xperia™ Arc, Xperia™ X8, Xperia™ X10 mini, and Xperia™ X10. You may remember I showed this off a bit back in September.
#2) TACX looking for TACX/Quarq users for testing: If you own a TACX Trainer, and a Quarq power meter, hit up the link to try and get on some updated beta software.  P.S. – The TACX guys are looking to get me a trainer to test out here in the next few weeks, looking forward to it.
#3) Runkeeper adds iPhone ANT+ Support via Wahoo Fitness Dongle: If you've got the dongle, head on over to the App Store and grab Runkeeper (free in January)…otherwise, do the inverse and get the dongle.
#4) Illustration of bike parts…using a bike: Perhaps my favorite thing of the week – you've just gotta check out this illustration.
#5) Cool app for recreating course on treadmill: This review from a reader shows off a really cool app that allows you to download/create a route (i.e. The Boston Marathon), and then run it on a treadmill where it'll tell you to adjust the include accordingly.  Very awesome.
#6) UCI Cycling Approval Protocol: If you're not aware of the 'fun' that goes into how bikes get approved for UCI races such as the Tour de France, this is a great in depth article to the overly complex process.
Random Items:
As many of you probably know, I've been in Jordan this past week for work.  Since it's now the weekend here, I've been enjoying this amazing country.  Just headed out to the door to Petra in a second.  Yesterday I had a great ride (after my bike/luggage arrived…separately).  I posted some fun comments and a couple photos over on Slowtwitch for those who want a bit of a sneak peak.
And, here's one more photo: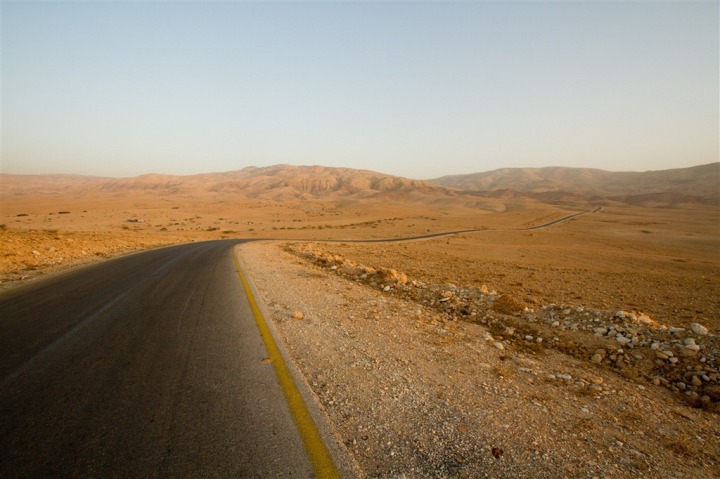 Ok…off to see one of the wonders of the world…gotta go!
P.S. – Don't forget to enter the Forerunner 310XT Giveaway…cause…well…it's free.