You know, with all this snow around the place this time of year, now would be an ideal time to remind you of the most critical events on my 2011 'Race' Calendar.
Well, actually, at the moment – about the only confirmed event on my Race Calendar.
But those are just details…
Anyway…
As you may remember, last year I took part in two different nearly unclothed cold weather ventures (fully legal I might point out).  Both required more brawns than brains, and actually – neither really required much brawn – just a lot of dumb.
The first, was the Polar Bear Plunge.  Now, originally this was scheduled to be a massive multi-thousand person event, but due to last year's Washington DC Blizzard (Part II), this got cancelled as we arrived at the beach.  No fear, Rob and I made up for it, found some sketchy stream, and did our own plunge.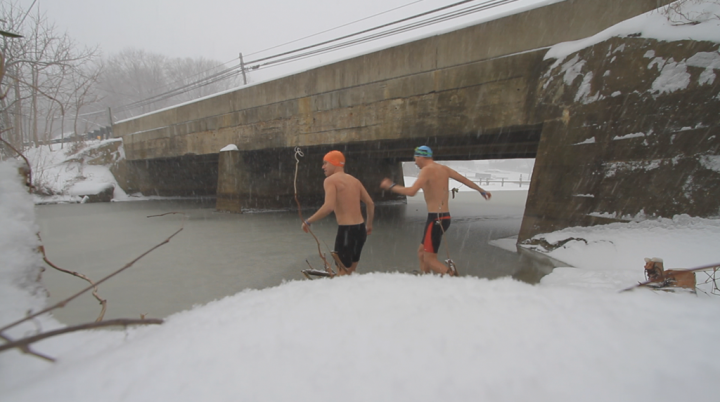 Just because I realize there's some new folks around these parts – I offer you the opportunity to relive it:
Above: Probably the most amusing video ever posted to the blog.
I will now point out that despite having grown up ski racing 4+ days a week in the mountains in some rather cold temperatures, the above video was without question the coldest and most painfully cold moment of my life.  I'm pretty sure if Rob and I were of opposite genders, we may have used each other for body warmth in the car.  Thankfully, we did not.
The second event of the season was just a short bit later, and this time took place in a loop around the Capitol.  Yup, the Capitol of the grand United States of America.  Where Senators romp and Presidents are sworn in.  We of course…were undressed.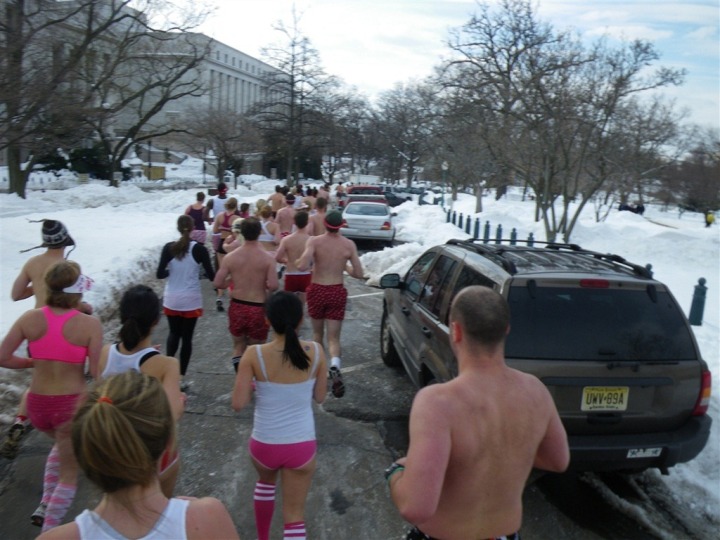 This was part of the Cupid's Undies run, which like the Polar Bear plunge raises money for good causes.  And in the case of the Cupid Run, it was much less painful…since it didn't involve any frozen or slushy like water.  Just a pair of Smurf boxers.  Yes, from Target.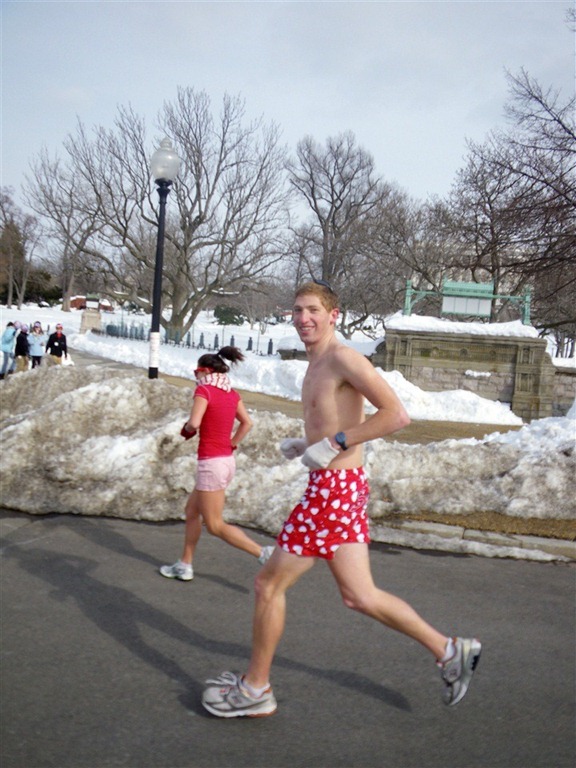 I'd managed to clear my schedule for these two dates, and was planning on being there at both events.  I leave the day after the Plunge for an international trip, and come back just before Cupid – perfectly bookended!  Except, Cupid sold out yesterday…so, down to just the Plunge.
Now – you can join me and The Girl (yes, she doesn't know it yet), as well as Rob (he also doesn't know it yet – actually, he sent me a Christmas Card I just got in the mail yesterday noting how he doesn't plan to run it…he's wrong though), and probably a few others you see on the blog.  We'll all be out there freezing.
And, if you don't live in the greater Washington DC area, you can either join in the fun with one of the many different options out there for similar fund-raising events, or – you can simply donate to either one of these two here in DC.
To Register for the Polar Bear Plunge (January 29th, 2011), click here.
To check out the Cupid Run (February 12th, 2011), click here.
I'm aiming to raise at least $1,000 for the Polar Bear Plunge – more than tripling what I did last year.  So hopefully you'll either be out there, or help support me being out there.
Just click here – whether it's $5 or $50 – everything is appreciated!
Thanks all!  Look forward to seeing folks out there!