I'll be honest – I have no idea how my day got so busy yesterday.  But I got to meet-up with tons of people and got tons of great content for ya'll.  Just a matter of having 45 minutes per post to sit and write it…but with only a few last places to hit up on Friday, I'll be able to get there.
In the meantime – here's a brief glimpse into everything I did yesterday…
First up was a pow-wow with the folks from RacerMate – who make the CompuTrainer and their new software suite called RacerMate One.  While 'One' isn't due out for a few more months, I did get a chance to play with it a bit, and I must say it's far improved over the existing software.  Though not a ton of new features per se, just more cleaned up.  I've got video and much more detail to share in a little bit.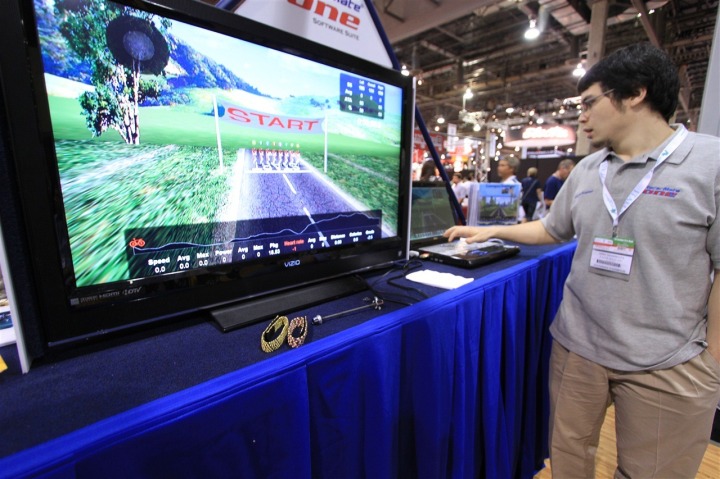 I then headed over to Garmin's booth to talk to them and their newfound sibling (acquisition) MetriGear.  You can read all about Garmin's new Vector power meter here in this post.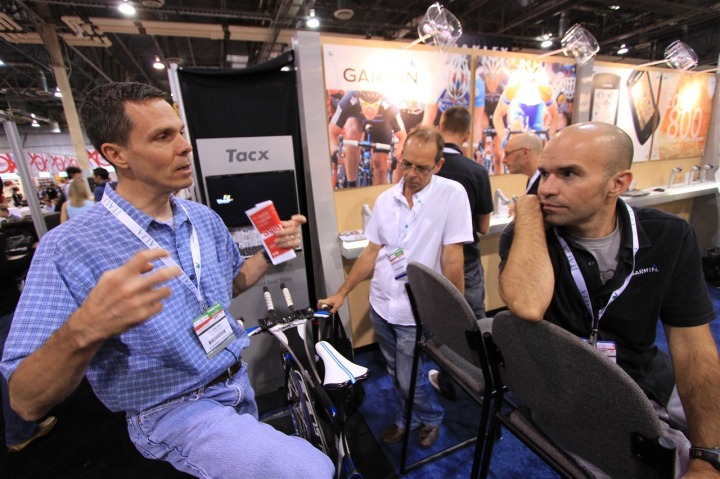 After an uber-fast job at writing up that post (ya'll wanted to here the deets pronto!), I skipped over to PedalBrain and talked with them for a while.  Very cool stuff, and I'll post that one on Monday.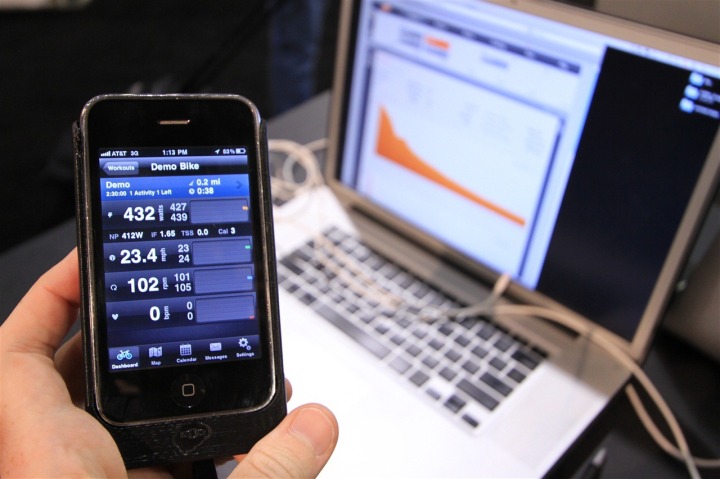 After PedalBrain I zigzagged back across the floor, first passing the BMX area…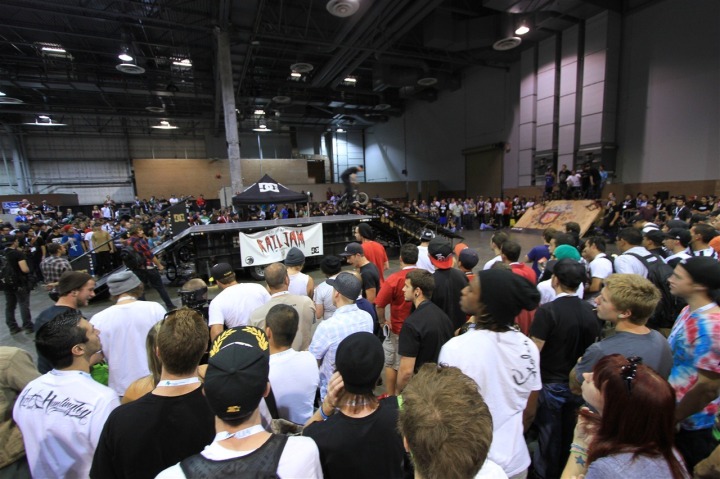 …then passing some bike racks that were really really cool…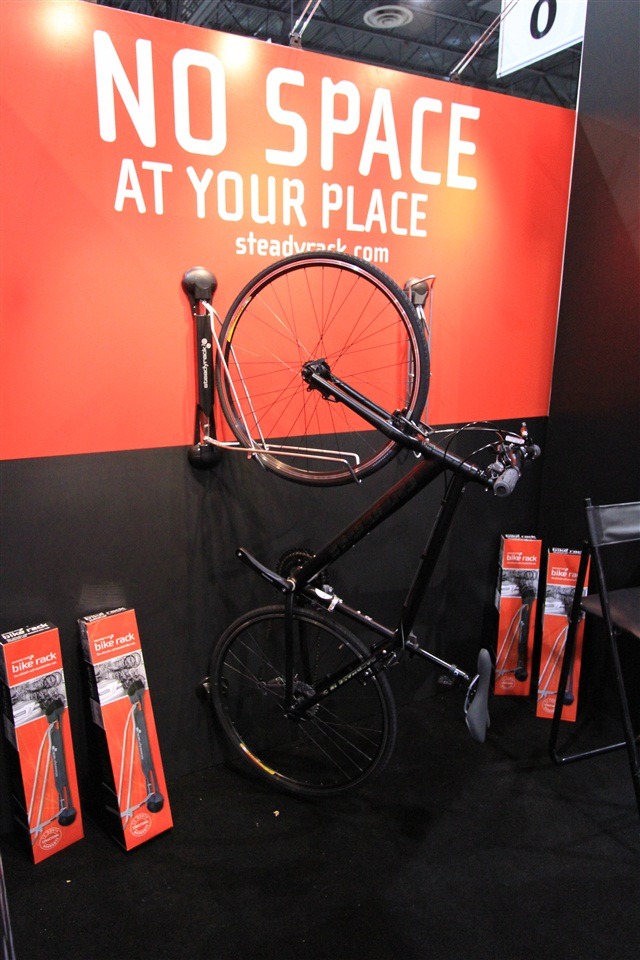 …then passing an interesting looking Hydration solution that doubles as a backpack and holds 2 liters of water…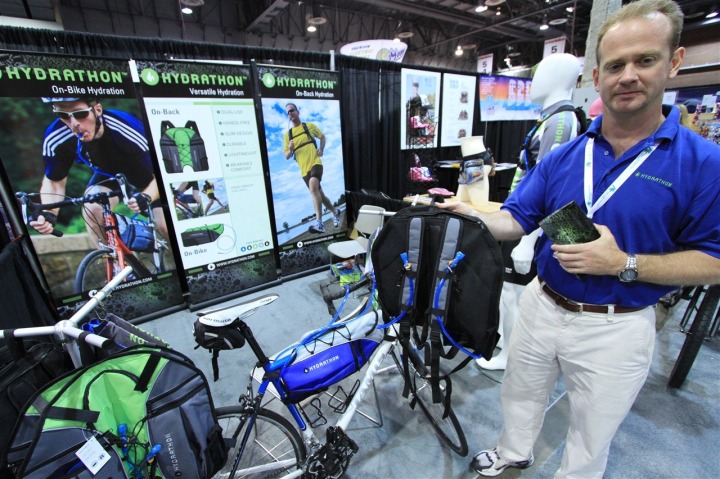 …though on my journey I pondered simply just sitting down in the lounge…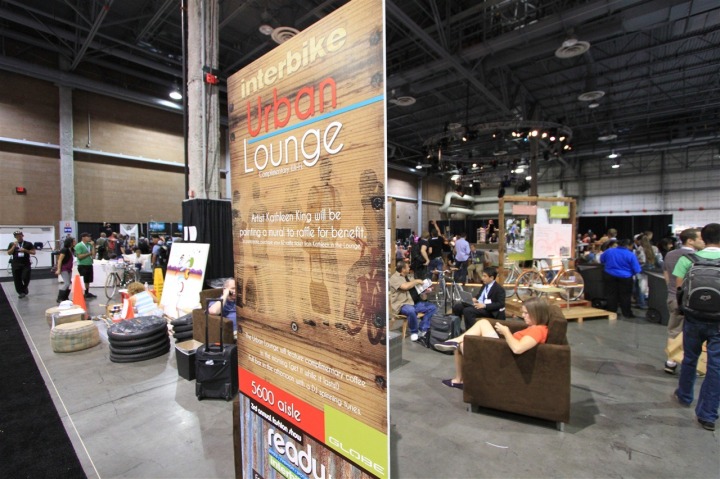 …but I had a place to get to – which was the Quarq booth to checkout their new mountain bike Cinqo.
If you missed my previous post with Quarq and their new announcements, check it out here.
From there it was off to a great discussion with the Timex lead developer around both the Global Trainer, as well as just the future of the product lines…stick around, I got lots of great details coming there.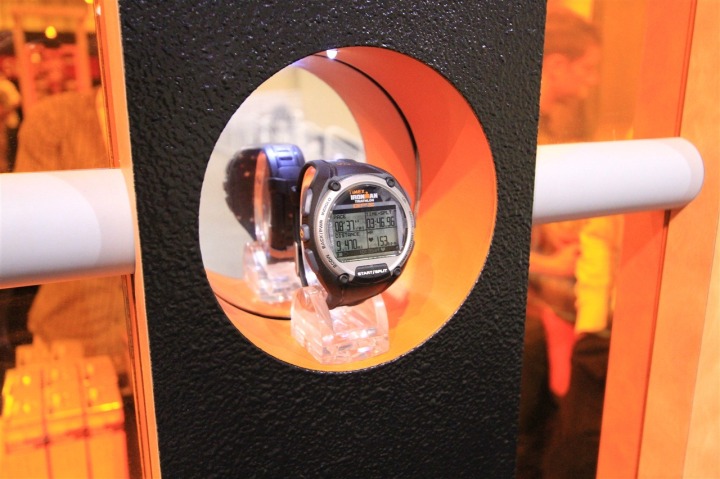 Next, I got a bit of a tour of the ANT+ Health and Fitness vendors doing ANT+ integration with various indoor fitness equipment.  Though that started at the LeMond Fitness booth…with Greg LeMond: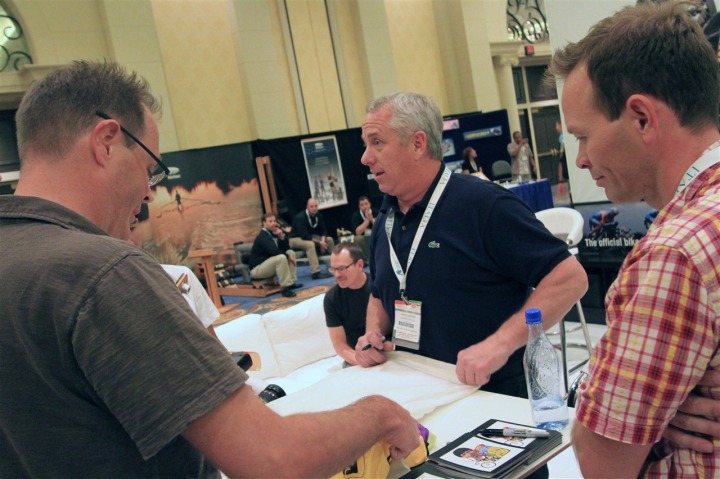 Then I played around with their new ANT+ bike trainer (that requires no tire!) that I got to try outdoors a few days earlier.  Look for more details on that as well.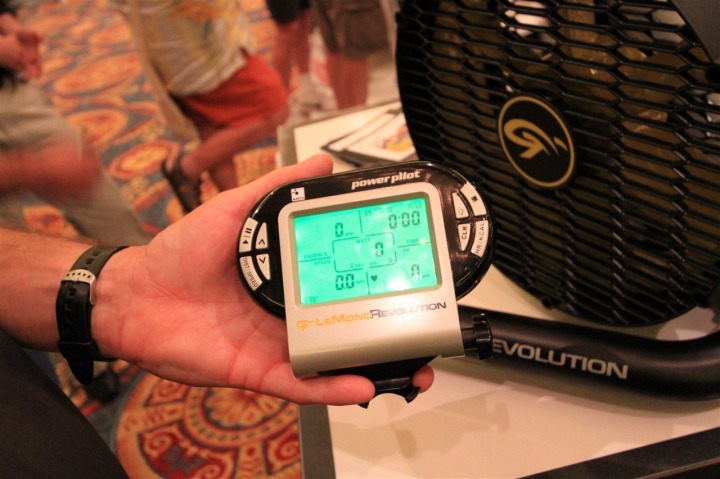 After I was done in the Health and Fitness area, I backtracked over to the Wahoo Fitness guys to checkout their iPhone bike case design.
Of course, no journey would be complete without nutrition – so I got some of that along the way: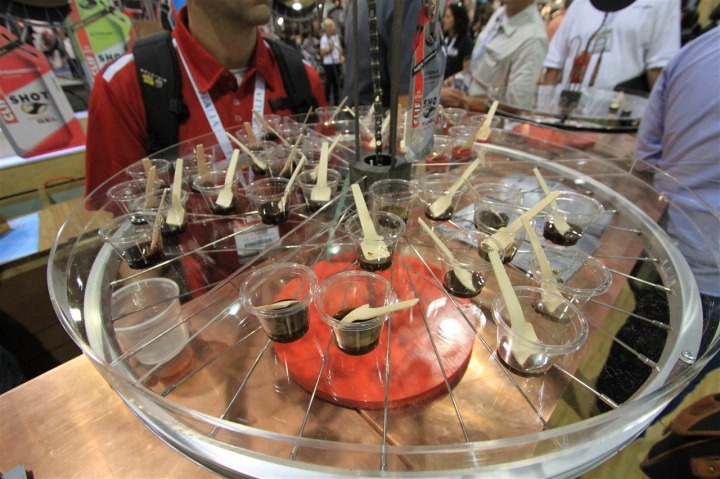 And last but not least…when you're running tired…the only viable solution out there is to apply…MORE COWBELL!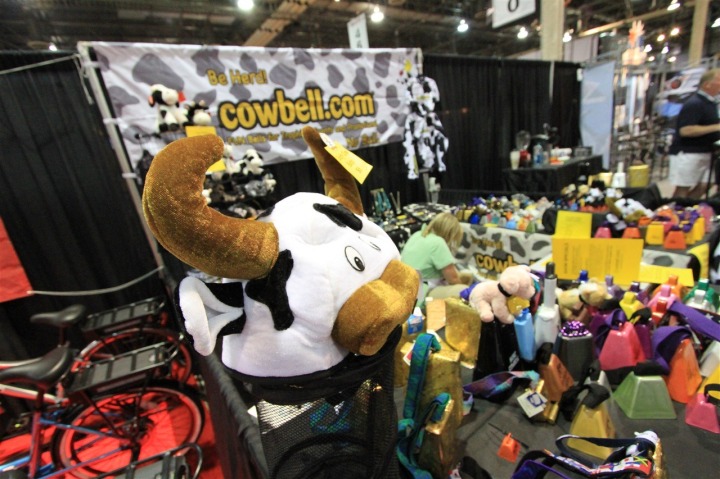 Thanks for reading, and get ready for another slew of posts posts around all things Interbike.