We got up fairly early on our first day up here in Vancouver…as in 4:30AM early.  This was to allow enough time to catch our 6:06AM bus departure from the Vancouver area up to the Whistler area for the 10:30AM start time of the Men's Combined events.
As we headed on over, things were not looking good.  The weather in Vancouver was not cooperating with us either, as it was pretty much a steady pouring of rain.  After arriving at the special Olympic Shuttle Bus Network Park and Ride lots (a college), we awaited news on whether or not the weather would allow the event to continue.
Soon…news came: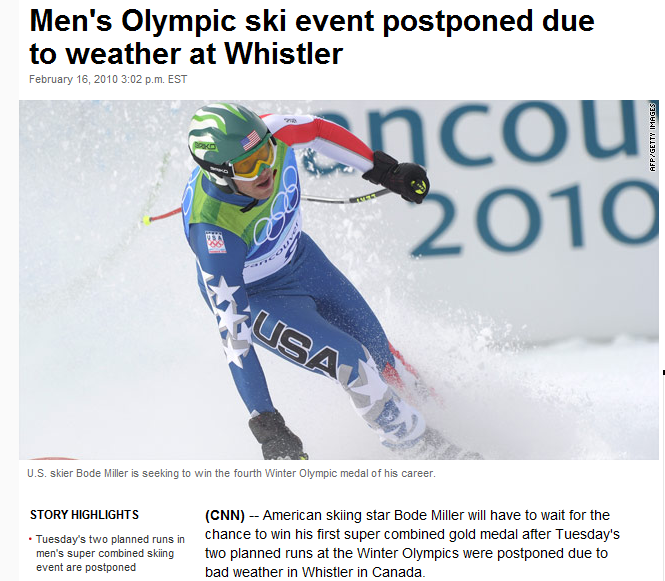 Even worse was the fact that it was rescheduled for 5 days later – after we were scheduled to leave.  There are no refunds on event tickets, nor on the $250 spent for the bus tickets.  Sad panda.
With that news, we headed back to the RV park (I didn't mention we rented an RV for the first time, did I?  More on that fun some other post…). And promptly went back to sleep.
A number of hours later we decided it was time to get out and explore the world.  Or at least the little piece of it near Vancouver.  During that time the world also took that opportunity to get sunny.  After taking the Sky Train (metro-like train) downtown we wandered a bit around some of the busier streets, checking out the sights.  Some sights were corporate sponsored, like this Yahoo Fancouver area: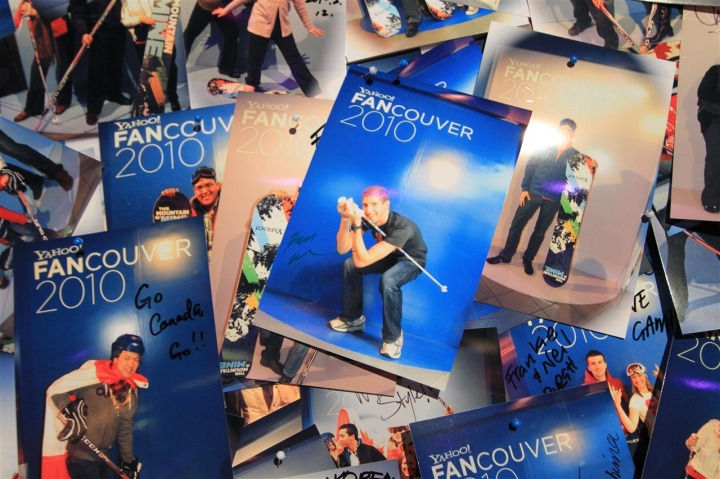 Above – me in a tuck.  Though, I had to do a bit of a high tuck, to make the picture come out better.  Below is a better formed tuck (my former race coaches wouldn't be too thrilled with the above one)…
And some sights were sponsored by nature with some human assistance – such as all these little 2010 Olympic Rock statues folks made on the edge of the water, overlooking the Olympic Athletes Village area: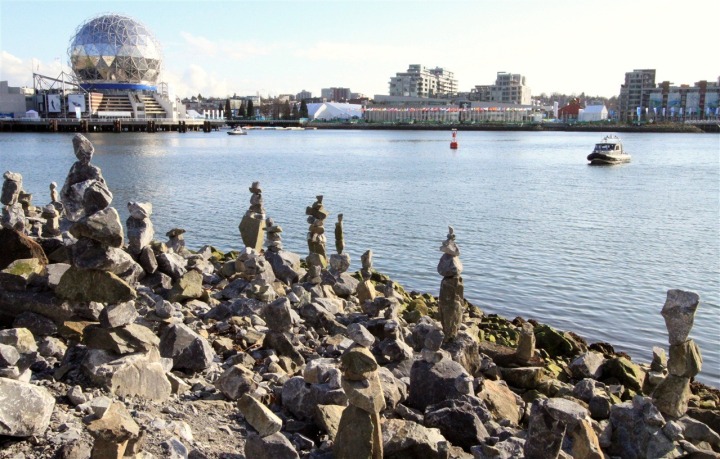 Other human-related sights included these women – representing the Rio 2016 Summer Games, from Brazil:
In that same region there were also large displays/venues for other upcoming Olympics, such as the 2014 Winter Games in Sochi, Russia.
Looking at Sochi's model, I love the way they've clustered all the events nice and close together, should make getting around soooo much easier (you can see the events requiring facilities in the pictures below, with the skiing/mountain events in the mountains behind connected by train):
While there I even got to hold a torch from these 2010 Olympic Games: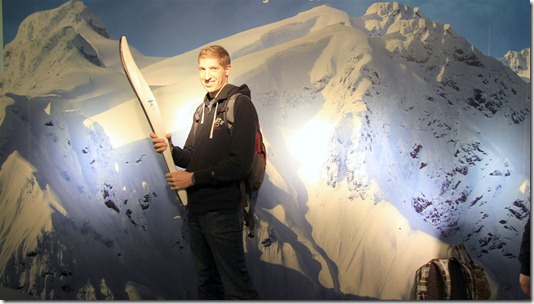 Now, one funnier moment actually came in entering security into the Sochi (Russia) 2014 games plaza.  If you had no bags, you went through the metal detector and were wanded until every speck of metal was accounted for.  But…if you had bags, then you bypassed the line where a Russian Guard gave only your bag a quick pass with his security wand.  The funniest thing is – the bag of course beeped some metal, and once it beeped – you were free to go.  No checking, no nothing.  Here's the whole thing caught on video as I went through with my camera:
Anyways…
Hoping to salvage the day (given our only event was postponed), we picked up tickets for the awards ceremony that night.  Normally these are cheap ($22)…but not as much when you have to buy them last minute.
We got to watch one of the American snowboarders receive his Gold Medal and the National Anthem, which was cool:
After that, Barenaked Ladies played:
And finally it was pretty late before we headed back out of the city: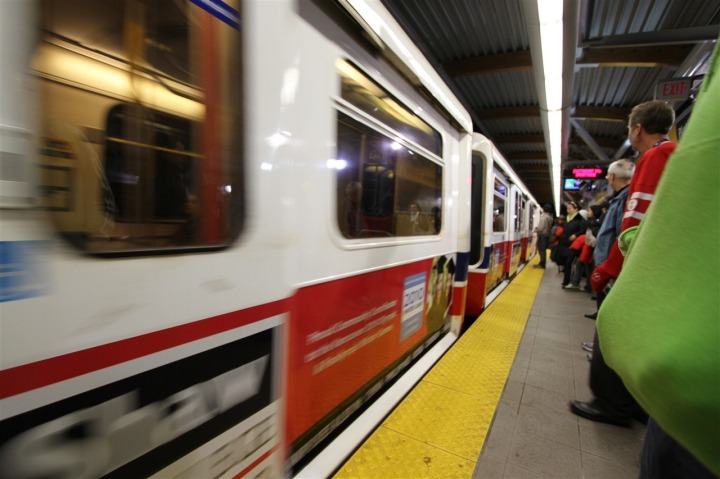 Oh…wait…one last thing I almost forgot – check out this bike we saw while heading to the train: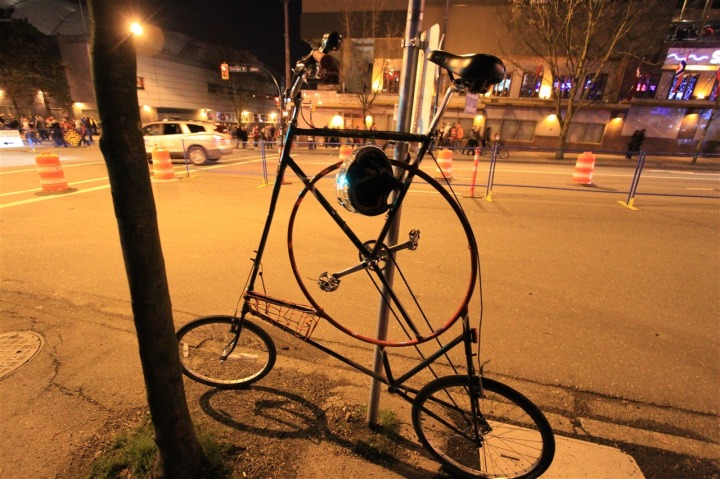 Ok, I'm done. 🙂
Tomorrow…Apollo…and The Girl.