With training in 'off-season' mode for a few weeks, I find myself with plenty of extra time.  I wandered to the pool early Friday evening and bumbled around a bit doing about 2,300 yards.  Nothing significant, a few sets of 350y and some other random stuff.  Given it had been two weeks since I last swam (apparently 10 hours in the water Shark Diving didn't count…) – I just wanted to get back into the rhythm of swimming.
After that I headed to the grocery store with no particular plan for dinner in mind.  The thought of doing some variation of a beef tenderloin seemed appealing, though most times if you buy the tenderloin you have to buy the whole thing – usually in the $70-$80 range.  Now this wouldn't be too bad as it provides plenty of meat for about a week's worth of dinner for two – so the overall average is only like $10 a day.  But with Turkey day coming up, there's already going to be plenty of food around.  On a whim I figured I'd ask the butcher if he'd cut it in half…and amazingly he did – which left me with enough for about 2-3 night's worth of awesome dinner's.
After my success at the meat counter I wandered through the produce area to see what was around and ended up with some Butternut Squash and Green Beans, and a bit of garlic – along with a few different fresh herbs.  Just whatever seemed interesting really – no plan or recipes.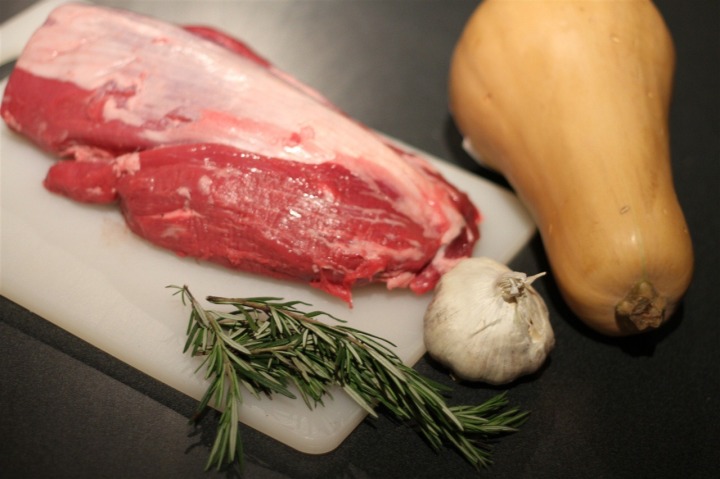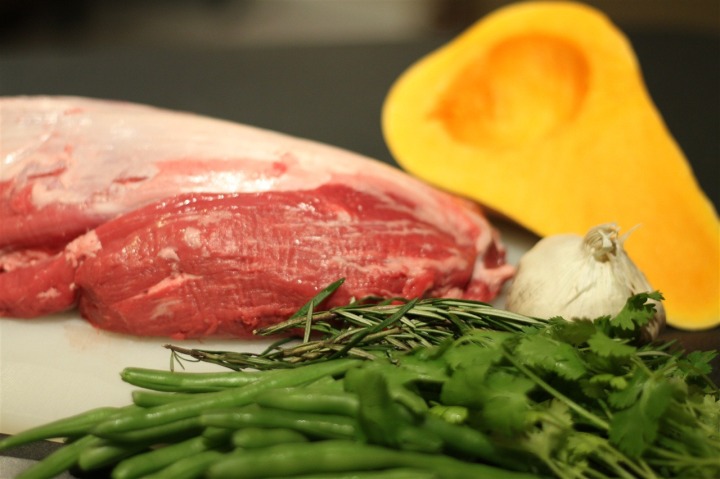 I cut up the butternut squash and then mixed it with some cilantro and extra virgin olive oil.  After which I tossed it in the oven for about 40 minutes.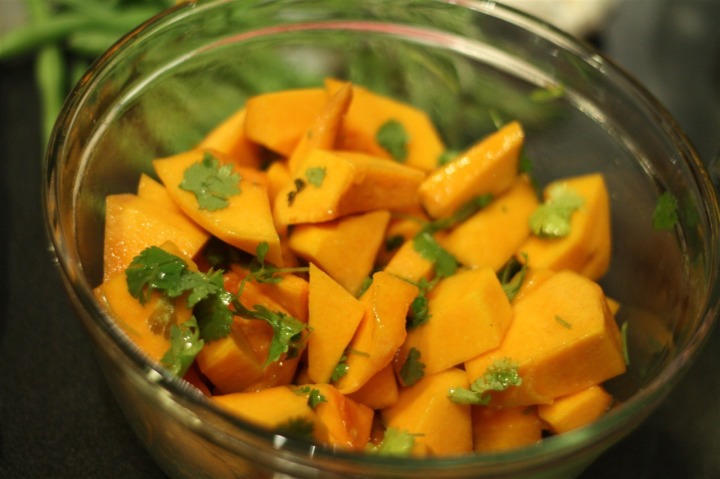 Then I cut off and trimmed a chunk of the meat and then seared the outside of the tenderloin.  While that was going on I went ahead and made a quick paste to spread on the tenderloin from some garlic, rosemary, salt and pepper.  Just quick and simple.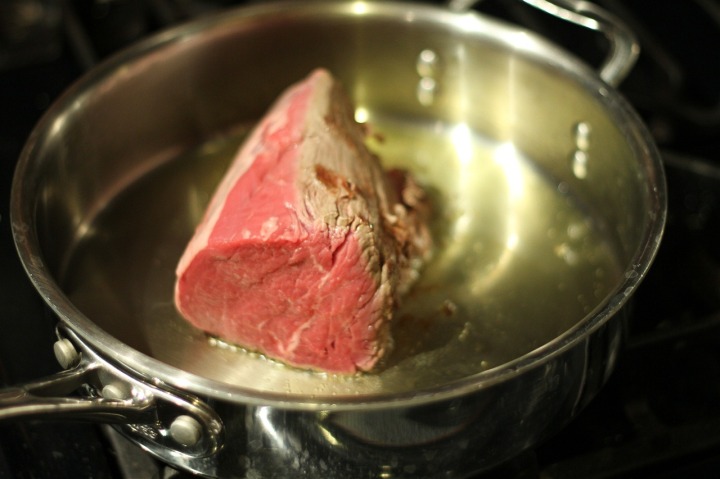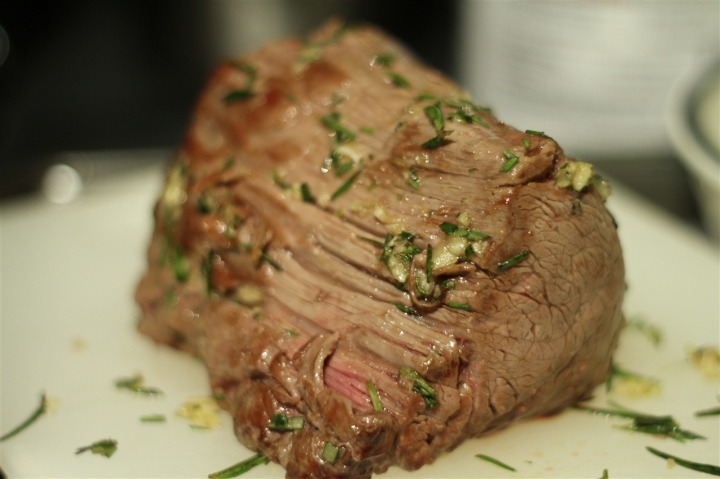 Post-searing I added the paste and then let it roast in the oven until it was fairly rare (The Girl likes her steaks to have the possibility of walking away).  While that was cooking I took the green beans and added some OJ in a hot pan and got them cooked, also put a bit of sea salt in there.  In a side pan I quickly cooked up some bacon I had in the freezer, which I would get all nice and crispy before mixing chopped up bits with the beans.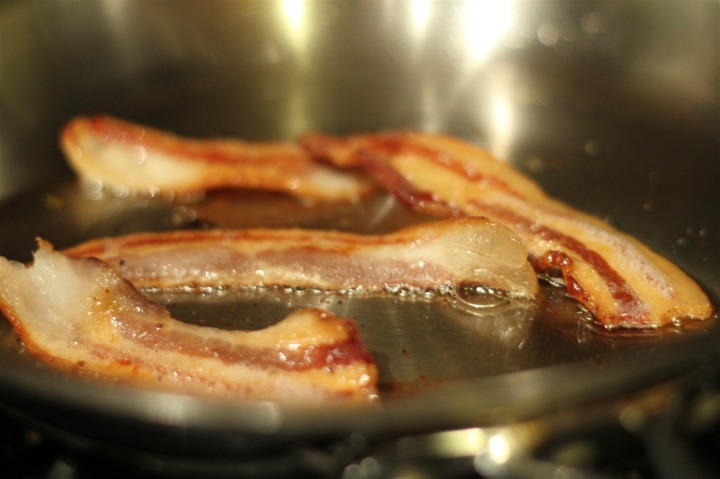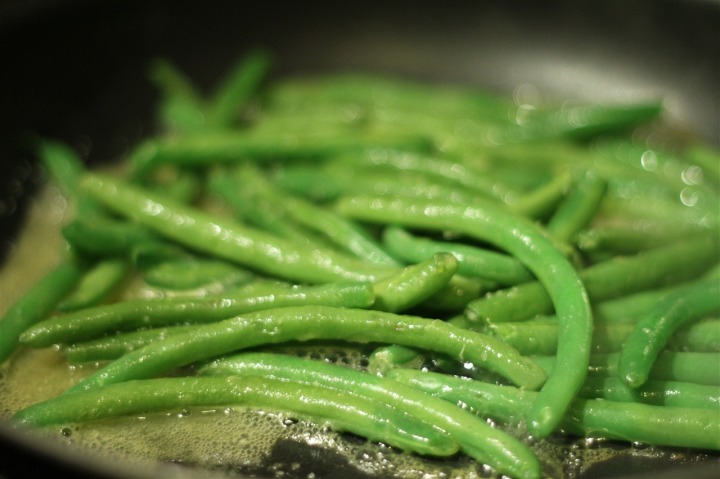 Finally, it was time to put it all together – and thus, I present ya with dinner: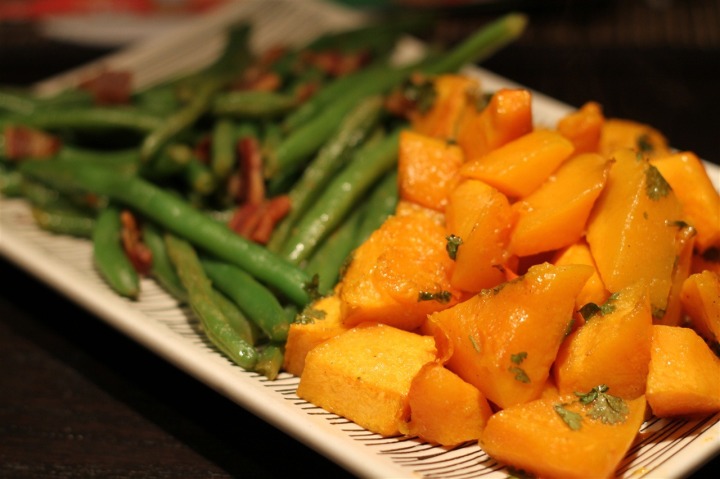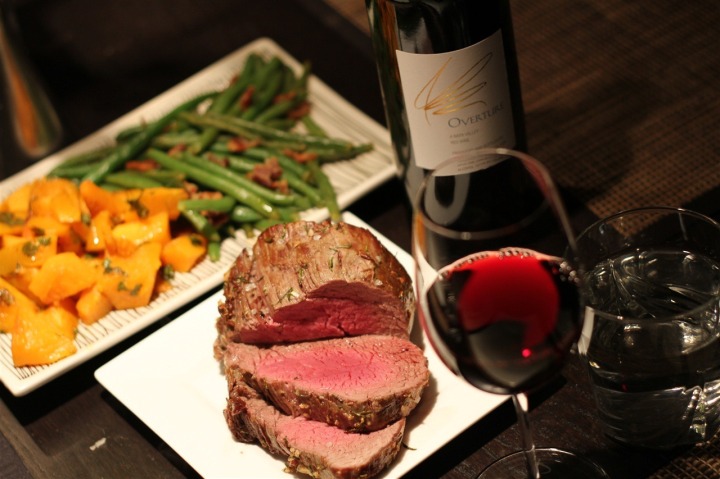 Saturday I decided (re: got con'd) to join The Girl for her track workout.  While I've run twice since Ironman Florida two weeks prior, there hasn't been much else aside from that given I was boat-bound.  So this was a bit of a rude awakening.  But, it was quite a bit of fun.  I ran the paces she set – which were still damned fast in the low 6's.  She's ready to unleash holy heck in some upcoming races (and I therefore will suffer alongside her).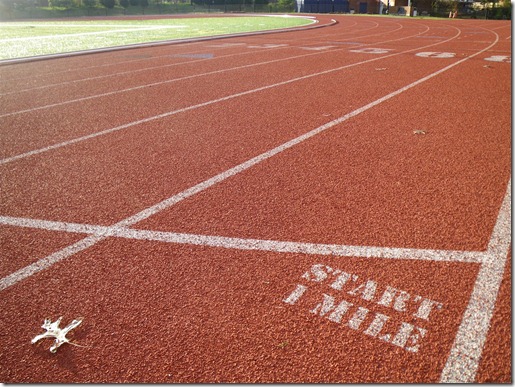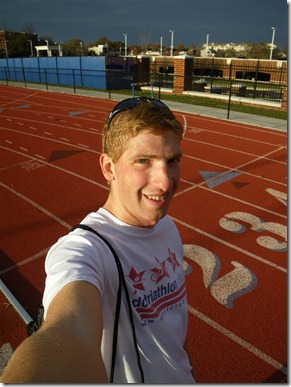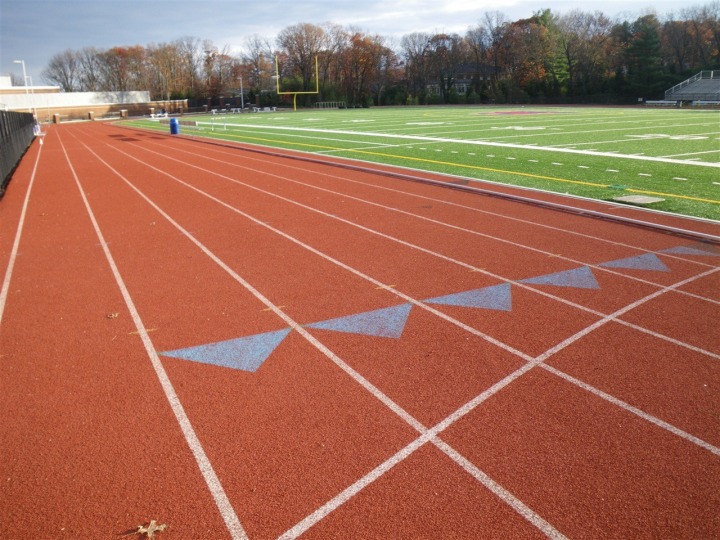 All in about 8.5 miles of track time at varying paces and sets, with the main sets in the low 6's..and one set dead even on 6:00 flat.  Each main set had a short jog in between.



Sunday I decided that I'd skip a ride on my road/tri bike and instead opt to have some fun in the trees with my ancient mountain bike.  I got to Wakefield (a place with both a rec center and great trails to ride/run) late morning and then just tooled around for about 90 minutes.  I was rocking it old school though with the bike from when I was a paperboy back a long long time ago.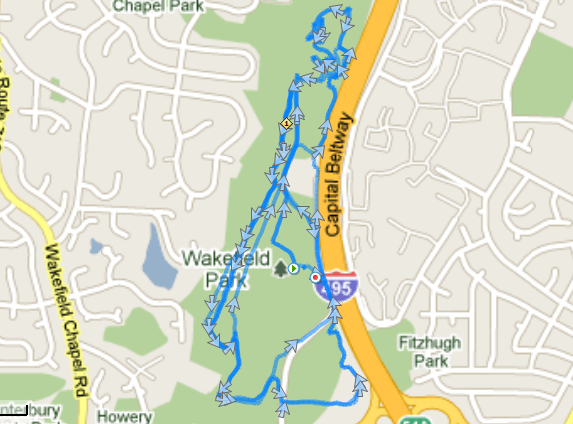 There were some awesome puddles to play in – and in less than 10 minutes I was pretty dirty. Most of the time though I just cruised around through the trails.  I'm not a terribly good mountain biker – likely cause I only do it 2-3 times a year, but also because I just have a general dislike for flying down a hill with lose rocks and trees. 
There was virtually nobody there when I first got there – apparently mountain bikers aren't really the 'early' type (though, I wouldn't of have put 11:30AM in the early category).  But by time I left around 1PM there were a few more folks out there.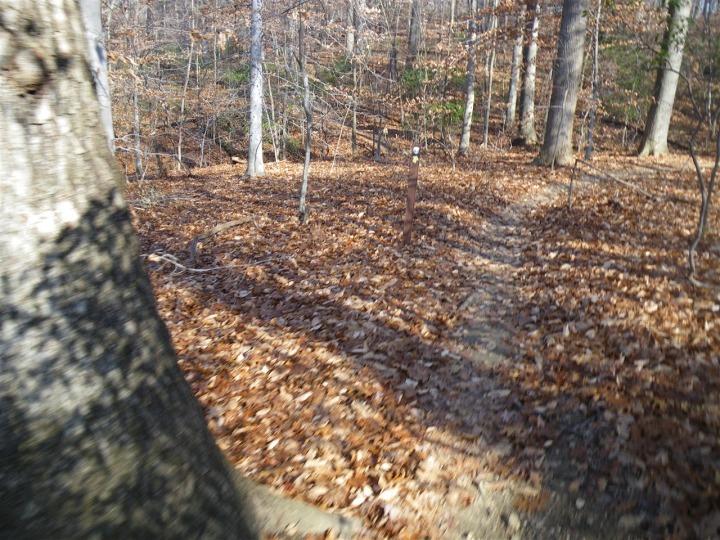 I had the most fun though in one monstrous deep gooey mud puddle, up to my bottom bracket in water depth (and finally finding a use for that 60 frame per second mode (slow-mo) on the new camera):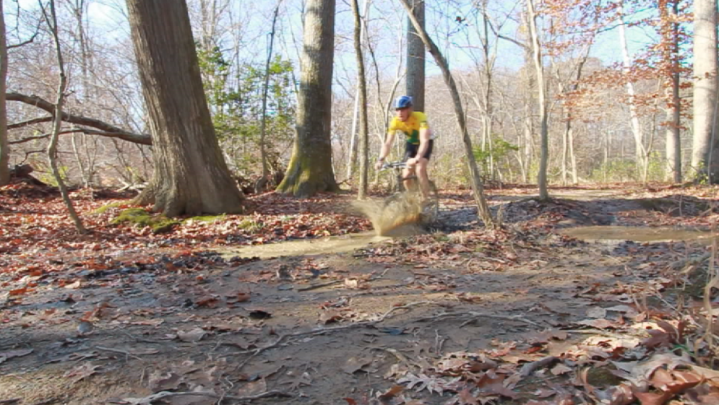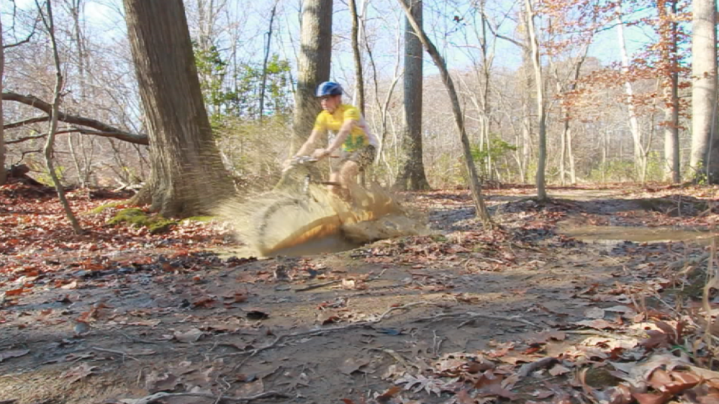 And here's post ride – still gotta clean some of that mud off my bike.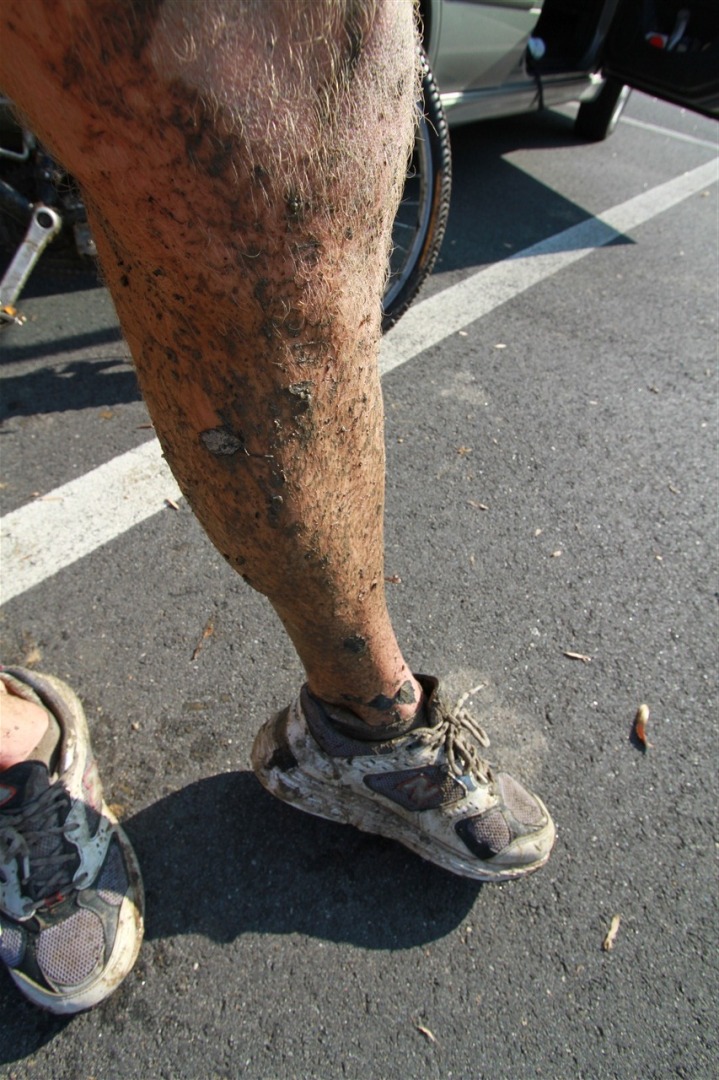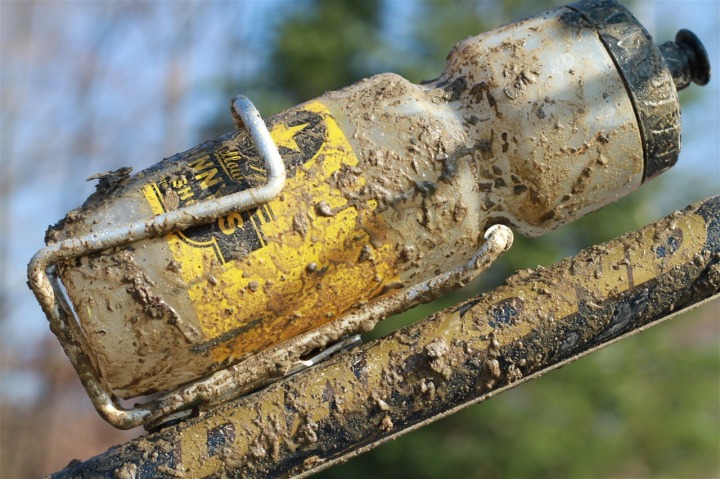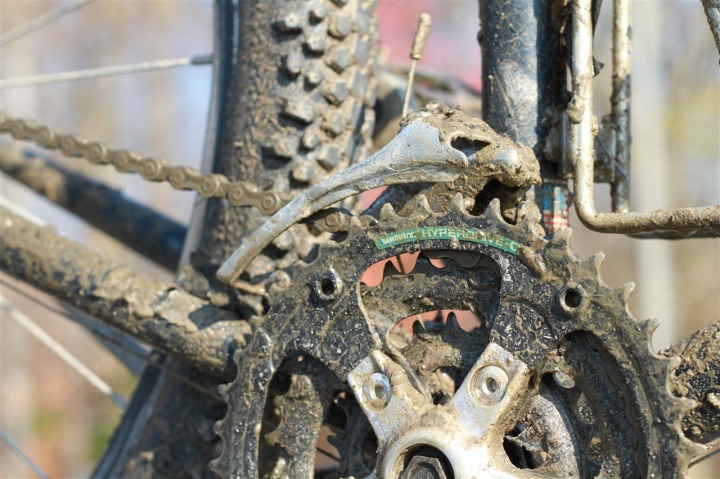 I spent the rest of the day pretty much cleaning and figuring out the menu for Thanksgiving dinner.  If you remember last year, this year promises to be even better.  Tonight some time was spent on the beginnings of the pumpkin pie – from scratch of course.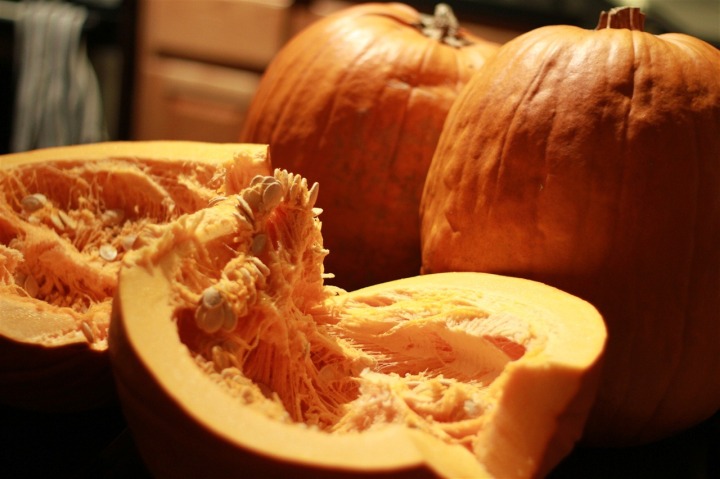 Have a good week all!