One of the most common complaints with the Forerunner 305 is that for most age group athletes is its battery life – limited to about 10 hours on a good day.  This precludes many folks from being able to use it for the entirety of an Ironman.  As well as many trail runners. While the new 310XT fixes that (up to 20 hours), it also 'fixes' a whole in your wallet.  Plus, what if I want to go 30 hours?
So, back a few years ago I stumbled into this site that put together a pretty creative way to use a 9V battery and some geekness to create ones own constant charger, to be mounted to a bike for long-course options.  But running would have been tricky.
I happened to be visiting the site recently for no particular purpose and noticed a link to this site, which shows a totally awesome new option that only costs about $12 (though it seems to fluctuate in price up to $16) – and requires nothing more than the ability to put two batteries in a little case.  Oh yea, it goes for 36+ hours.  Booyah!  Of course, all the credit goes to him for figuring this out.
So I clicked on the Amazon link and a day later it showed up on my doorstep – perfect for my recent Europe/Africa trip.  Here it is upon arrival from Amazon: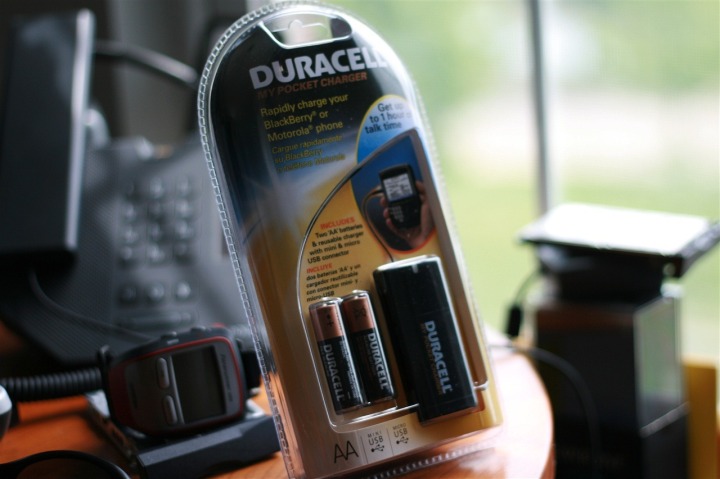 Next we take my normal Garmin 305 with it's normal USB charging dock.  Go ahead and disconnect the USB cable, it's too long for our purposes.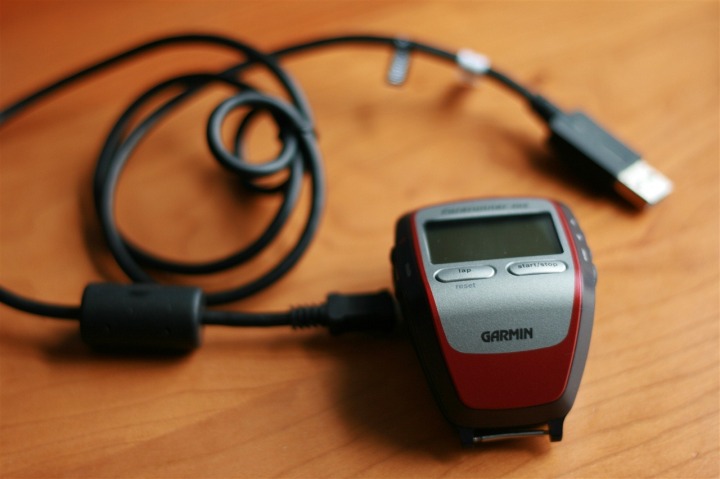 Then we splice our hands into 28 pieces opening the god-awful plastic packaging.  Once our hospital ER visit is complete, we have the innards removed: Two batteries, a little black charger and a tiny USB cable (technically two cables, but the other one is for cell phones, useless to me):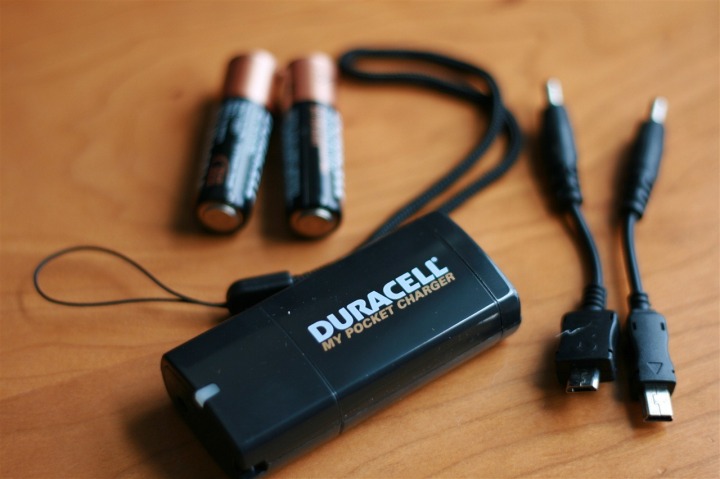 Next we accomplish the extremely difficult technical task of plugging the USB cable into the charger and into the Garmin base.  Then we sit back and reflect upon our accomplishment, while noting that we're now successfully charging – according to the little Blue Light Special on the corner of the unit.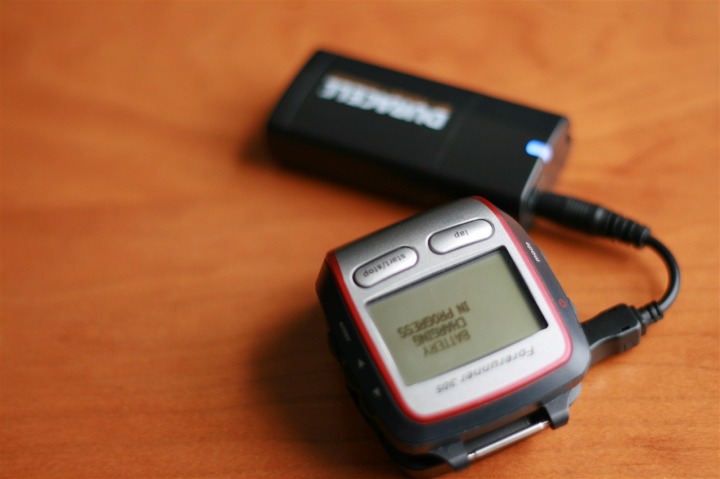 Now, if we look at the unit's menu while it's powered on, we'll notice the little charging electrical bolt icon in the lower left hand corner: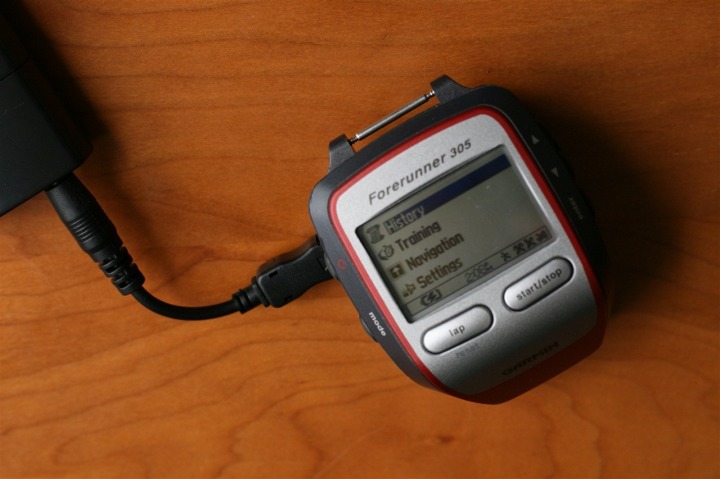 See, time to go long.  Now all you ultra runners can go running all night long without fear of GPS death.  I found that using a simple rubber band held the the thing together in case of bumps.  If you look at the post I linked, he modified it to attach to a backpack/Camelbak, as well as a waistpack.  So lots of options there.
Here's a GPS track I made, from Nairobi to Zurich (plus half a day in Zurich), then onto Washington DC.  Approximately 24 hours in length including the layovers and everything.  I used Energizer Ultimate Lithium batteries, as recommended in his post.  Worked great!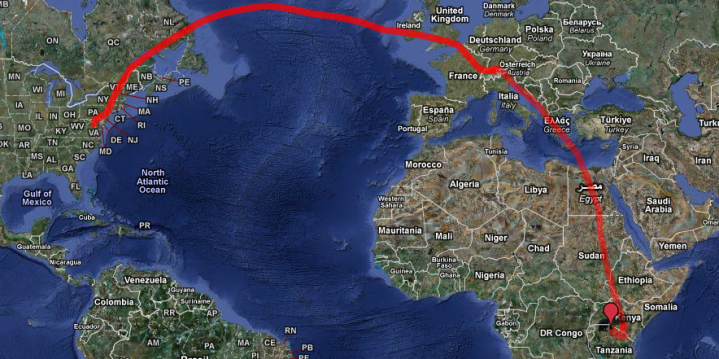 There ya go!  Like I mentioned, I use a little rubber band to keep it all hooked together, but I'm sure folks can come up with something more creative.  Have fun!
Oh, and if you're looking for other Garmin Forerunner 305 related stuff I've written up, seek no further than the below:
10 Random Tips for the Garmin Forerunner 305
How to clean the contacts on the Garmin Forerunner 305
How to ski with the Garmin Forerunner 305
How to download workouts to Garmin devices (all training devices)
..and a ton of other Garmin stuff related to 'How to guides' is here.
[Quick update: If you have the Garmin Forerunner 310XT (which lasts 20 hours), this solution won't quite work because of the USB connector on the 310XT charging unit is different.  In theory you could use a USB A Female to USB Mini B Female adapter, and should work…but I can't quite seem to find such an adapter yet – so if you see one, let me know and I'll give it a whirl.]