I've used a lot of training logs over the past two years. I'm kinda a training records nut-case. I want to know what I did, when I did it, and I want to be able to follow trends (which as a side note are tough because of temperature variables over the course of a year). About two years ago I started using an Excel spreadsheet I found on a web site. It wasn't visually fancy, but it did do the trick, plus it had lots of nifty calculations and graphs on it.
The reason I bring this up is after last week's post on schedules, a bunch of ya e-mailed me asking what logs I use
Which…brings me to one minor detail. I use three different logs. Really…it happened by accident. I used to use exclusively my Excel log. But then I started using Sport Tracks to import/analyze all my data. Because that's how I get my data off the Garmin. So for a while it was Sports Tracks and my little Excel log as the two authoritative sources. And then in May came along the coach – which uses Training Peaks (TP). So I had to enter the data in TP as well for him. So before I knew it I was tracking in three different things. So for the most part, I don't use the log portions of the Excel sheet anymore.
Excel, that little Excel sheet I mentioned – I kinda heavily customized it. I added all sorts of random pages. Stuff like pace calculators, calendars, etc.. So I still use those.
At any rate, here's a few screenshots of the Excel Sheet:

The above is from last year's log, you'll note the drop-off in Nov/December, that's when I hurt my knee. 🙁 I like how it tracks my shoes though – which I generally use to about 500 miles. Below is the 'Plan' page, which allows you to specify what you plan – kinda a way to hold you accountable.

I've added this bike and swim section. It's occasionally clunky, but it works.

It also includes a weight tracking chart – which I found really useful. There are two lines, the day by day weight, and then a 7 day moving average – which is more accurate (the below graph is from 2007 – I haven't really lost or gained anything this year)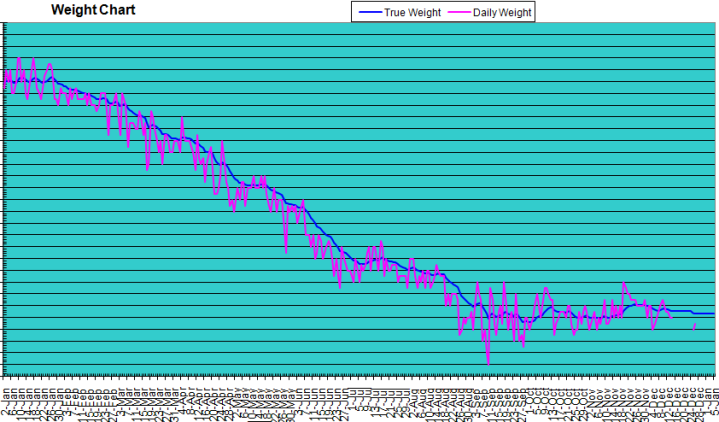 And lots of other pretty graphs as well: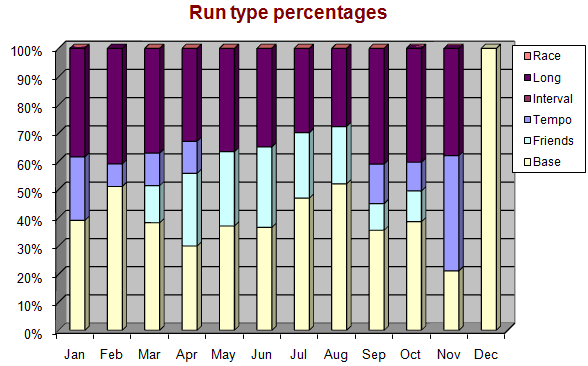 Oh, and here's a little pace calculator page I added, that allows me to keep track on various 'PR's' within random distances. I use colors to define goals, and current training/race 'records'. I forget to update a lot of the more obscure distances. Some of the random distances are based on specific routes I run/bike.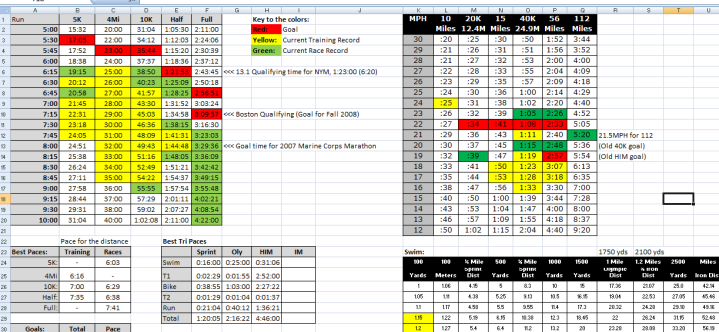 Buuuuutttt….as I said before – I've mostly converted to Sports Tracks and TP now (with the exception of stuff like the pace charts above). It does all the pretty graphing and recording keeping, as well as adding in the satellite views of my workouts.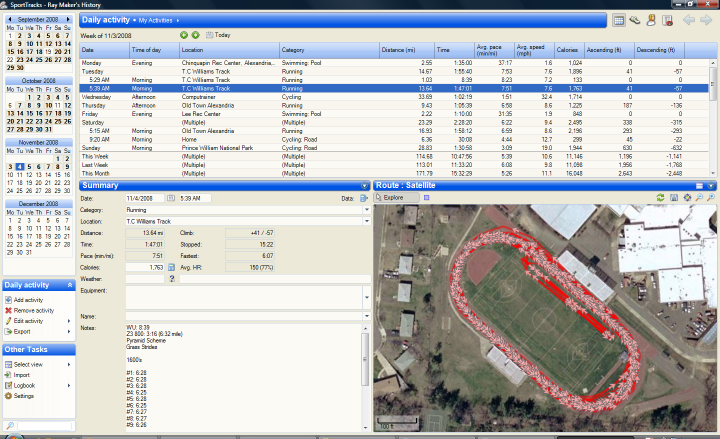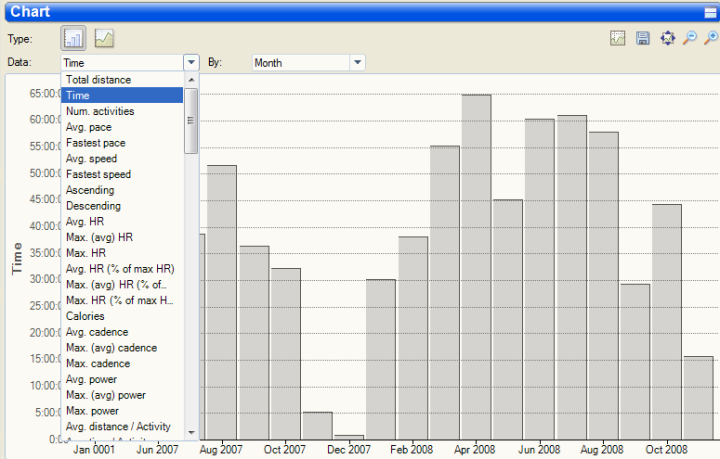 And finally, here's what it looks like in Training Peaks: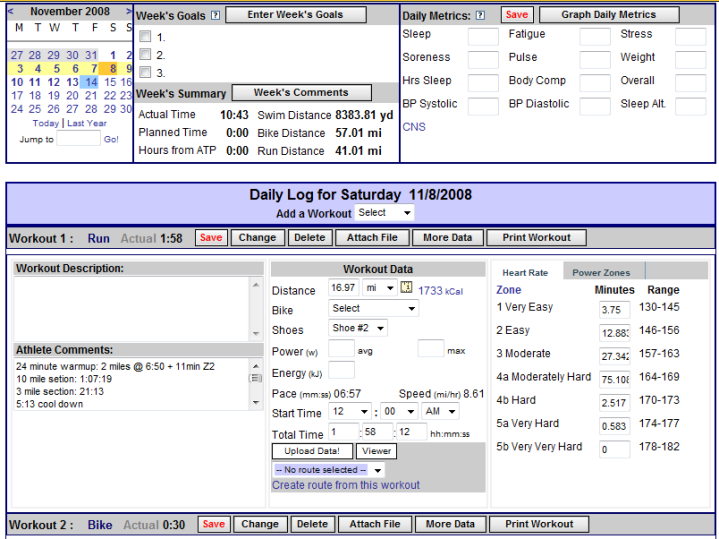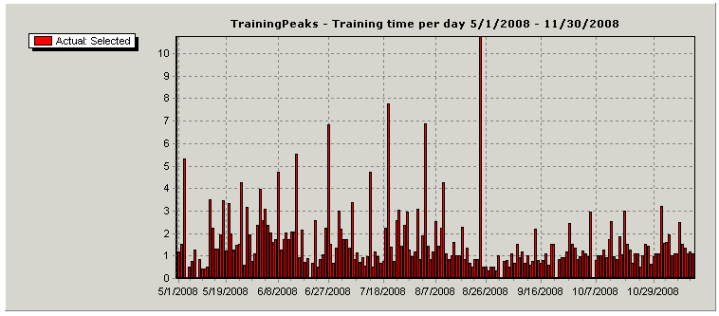 So, with that – here's the downloadable workbook I use:
I didn't spend a ton of time cleaning up my version – because…well…it's like a a rat's nest that only I understand. I emptied out all of my data for the most part though, except a few things (examples) so you can make sense of it.
(Note, if for some reason you can't get to the above files, please e-mail me or leave me a comment, and I'll fix it)