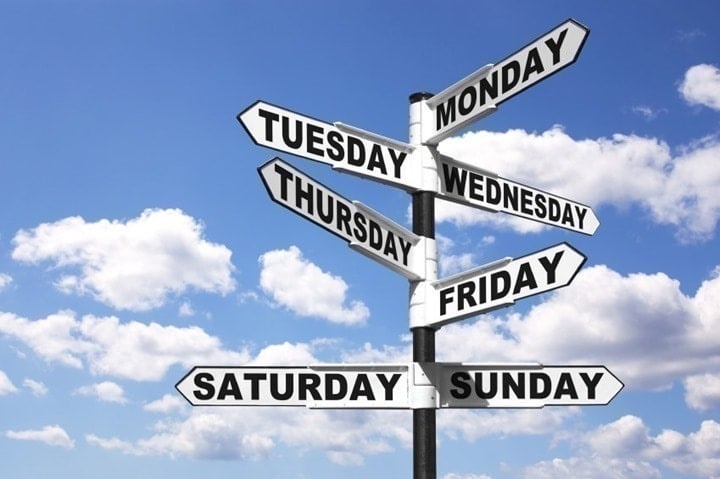 The Week in Review is a collection of both all the goodness I've written during the past week around the internet, as well as a small pile of links I found interesting – generally endurance sports related. I've often wondered what to do with all of the coolness that people write, and while I share a lot of it on Twitter and Facebook, this is a better forum for sending it on to y'all. Most times these different streams don't overlap, so be on the lookout at all these places for good stuff!
So with that, let's get into the action!
DCR Posts in the Past Week:
Here's all the latest on the site:
Sunday: Week in Review–July 9th, 2023
Tuesday: Huge Amazon Prime Day 2023 Sports Tech Deals Tracker!
Wednesday: Garmin Forerunner 255/265/955/965 Get Slate of New Features in Beta
Wednesday: Apple WatchOS 10 Topographic Maps: Hands-on with the Public Beta
Thursday: Garmin Adds Training Readiness & Morning Report to Instinct 2 in New Beta!
By happenstance, I suspect posts this upcoming week might bear strong resemblance to post titles from last week.
YouTube Videos This Past Week:
Here's what hit the tubes over on the You of Tube, definitely don't forget to subscribe there to get notified of videos the second they hit!
Some Leftover Sports Tech Deals:
There's a few things left over from the Amazon Prime Day sales that are worth considering, probably mostly that still very solid Edge 1030 Plus deal (it dropped down to $299 for Prime Days, but $319 is still insanely good).
There are no deals currently.
Stuff I Found Interesting around the Interwebs:
Here's a not-so-small smattering of all the random things that I stumbled on while doing my civic duty to find the end of the Internet:
1) Did Posting to Strava Get Russian Sub Commander Killed? Well, it probably didn't help. But again, OpSec. As has always been the case, if you have a reason (be it personal privacy or military operational security), don't post things to social networks that give away your location (or operational details). This isn't new. It's not some new-fangled realization of 2023 or even 2015.
2) Cowboy creates app to hep VanMoof Bike Users: With VanMoof apparently a sinking ship, this app from their e-bike rival lets one create a virtual key to access your bike, in the event VanMoof goes entirely out of business. I'm still dumbfounded as to how VanMoof screwed this up. Hopefully they sort it out, if for no other reason than the dozen teenagers on my Amsterdam street that own one.
3) Stages M200/L200 get upcoming climb details: There isn't a ton of information on the firmware updates page, but I'll try and get a unit updated to give a whirl later this week.
4) The life of a Tour de France Mascot: If you gave me a hundred guesses, I never would have guessed the person actually stuck inside one of those mascots.
5) Quick Hands-On Look at new WatchOS 10 Features: Matt gives a nice cinematic look at what's new in WatchOS 10.
6) RAD Bikes pulls out of Europe: Can't say I'm surprised here. While we do have one friend that has one in France, I rarely see them on the roads of Amsterdam (despite RAD Bikes having their European HQ here).
7) I don't have a #7. Usually I have no problems getting to 8 or more things, but outside of having 20 Tour de France things (of which, many are worthy), it was actually kinda a quiet week in sports tech-ish kind of news. Or, at least news I thought interesting. On the bright side, I'll be back at the Tour de France this week for the time trial stage, plus more adventures in the mountains. Fun times!
–
Found this post useful? Help support the site by becoming a DCR Supporter! That gets you an ad-free DCR, access to the regular DCR QC video series packed with behind-the-scenes thoughts on recent products, and most of all: It makes you awesome, and helps support detailed independent product reviews not influenced by advertiser overlords.