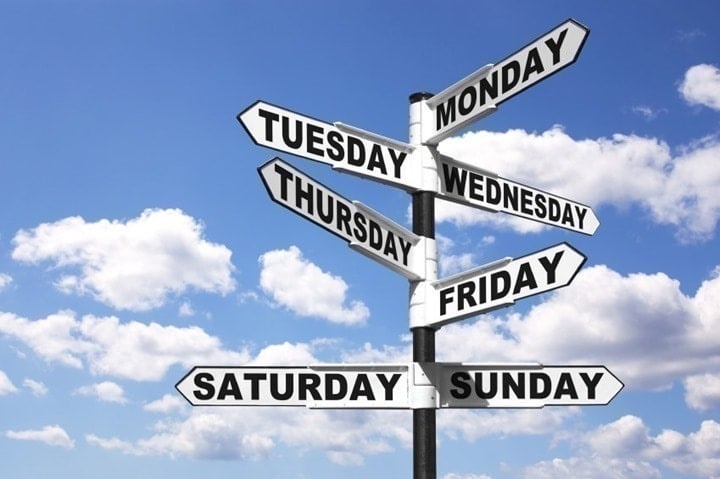 The Week in Review is a collection of both all the goodness I've written during the past week around the internet, as well as a small pile of links I found interesting – generally endurance sports related. I've often wondered what to do with all of the coolness that people write, and while I share a lot of it on Twitter and Facebook, this is a better forum for sending it on to y'all. Most times these different streams don't overlap, so be on the lookout at all these places for good stuff!
So with that, let's get into the action!
DCR Posts in the Past Week:
Here's all the latest on the site:
Sunday: Tour de France 2023: Bike Computers and Power Meters
Tuesday: Power Meter Pedals In The Pro Peloton?
Wednesday: Garmin Epix Pro: The Complete Beginners Guide
Thursday: Tour de France Tidbits: When A Sticker is Better Than Sports Tech
YouTube Videos This Past Week:
Here's what hit the tubes over on the You of Tube, definitely don't forget to subscribe there to get notified of videos the second they hit!
Stuff I Found Interesting around the Interwebs:
Here's a not-so-small smattering of all the random things that I stumbled on while doing my civic duty to find the end of the Internet:
1) Some of the best Tour de France YouTube content thus far: Seriously, their videos thus far have been hilarious. What's cool about the Tour de Tietema guys is they require zero level of cycling knowledge or even caring about pro cycling. Sorta like late night TV, they can stand on their own, yet for those in the know, they're even funnier. While the videos are primarily in Dutch, it has burned-in English captions – and so many of the bits really require almost no language at all. First is this one where they get pro riders in the technical/team zone to compete via Keepy-Uppy:
2) And then this one where they've got a scavenger hunt style challenge of sorts, again, in the team paddock area pre-race on a stage:
3) Ironman CEO retires/steps down after 12 years: This is a reasonably big deal in the triathlon world, and it'll be interesting to see what happens here. However, the back-history on the 2015-2022 Wanda period is worthwhile noting in that context (as explained by Dan Empfield in the linked piece). While the brand has seen incredible growth during his tenure, Ironman faces a number of challenges that have set in over the last few years, so navigating those going forward will be interesting. Keep in mind that he's remaining on the board, so those looking for major shifts likely won't see it.
4) Peloton continues to expand YouTube streaming/Amazon Video/etc beta on Peloton hardware: Basically, the idea is that you can watch videos on your Peloton hardware while still doing workouts. Apparently they also added Amazon Kindle support. Netflix hasn't seemed to arrive quite yet, but certainly that's gotta be in the queue, given all the other ones they've added.
5) Samsung has announced their unpacked event for later this month on July 25th: It's expected to see the new Galaxy Watch 6 announced there, among a bunch of phones and phone-like things.
6) Q&A with a Netflix 'Tour de France: Unchained' Camera Guy: As always, the Escape Collective delivering the content we never knew we wanted.
7) I jumped on the Riding With podcast, to talk about the sports tech seen at the Tour de France this year, and some of the shifts over the past few years. A nice quick 25-minute listen – enjoy!
8) Expanded Strava Live Segments on Suunto devices: This was a couple of weeks ago, but it slipped past amidst the craziness of Eurobike and related travel, but it's worthwhile noting that additional Suunto devices now have Strava Live Segments, specifically all of the Suunto 9 variants (Peak Pro/Peak/Baro), plus the existing Suunto Vertical.
–
Found this post useful? Help support the site by becoming a DCR Supporter! That gets you an ad-free DCR, access to the regular DCR QC video series packed with behind-the-scenes thoughts on recent products, and most of all: It makes you awesome, and helps support detailed independent product reviews not influenced by advertiser overlords.