Effective next Thursday, Hammerhead will remove all Di2 functionality from the Hammerhead Karoo series, via firmware update. This is at the request/demand of Shimano, who according to Hammerhead, now sees them as a competitor. This means all Di2-related functionality including Di2 battery status, gear indicators, page changes via Di2 hood buttons, and shifter mode, will all be removed.
Here's a quote from Hammerhead outlining the issue:
"The changes come at the request of Shimano. Shimano provided a license agreement whereby Hammerhead was granted permission along with technical details enabling the connecting of the Hammerhead devices with the Di2 system. Hammerhead offered to continue supporting Di2 users with full functionality after the SRAM acquisition, but ultimately, Shimano identified SRAM as a competitor and the contract was terminated at Shimano's request."
In other words, this is entirely a result of SRAM acquiring Hammerhead earlier this year. Hammerhead goes on to say that "Hammerhead has reached out to Shimano and is open to resuming support of the functionality." – however, in talking to Hammerhead, it doesn't sound like this has gotten anywhere. As for Shimano? I've tried to reach out to them, but I've yet to hear back.
Hammerhead has had this functionality in their Karoo products for nearly three years. They first announced it back on October 15th, 2019, CEO Pieter Morgan of Hammerhead said at the time:
"Continued updates are a cornerstone of Karoo's operating system, which lives on the most capable and future-proof piece of hardware available in the head-unit market. This partnership with Shimano allows the Karoo to serve racing cyclists better than ever and further secures Hammerhead's position on the leading edge of the industry" – Oct 15th, 2019
At this point, you may be wondering why a partnership is necessary at all? After all, you seamlessly connect your power meter, heart rate strap, or other gear shifting sensors to any bike computer you want, all without thinking about it. Unfortunately, this isn't quite like the rest of those items.
How the Sausage Is Made: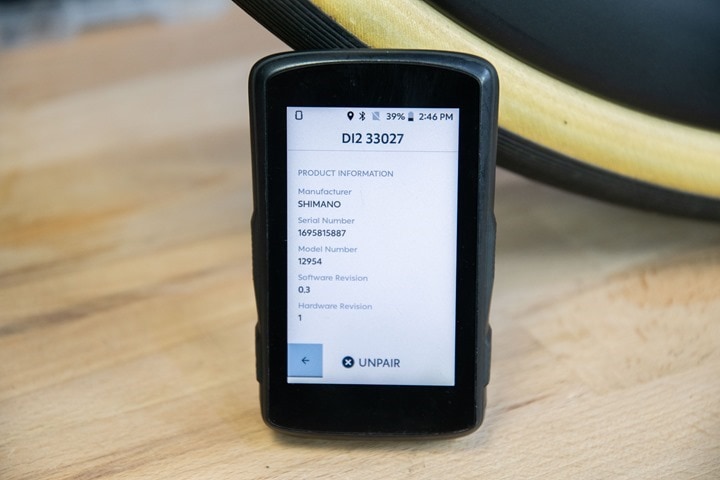 It's important to understand that the way bike computers connect to Shimano Di2 gearing is somewhat of an industry quirk. You see, back when Garmin and Mio first started connecting to Shimano Di2, there was no such thing as the standard ANT+ Gear Shifting profile. Instead, there was Shimano's wireless implementation over what's called 'Private ANT'. Private ANT is basically just a proprietary channel/language made atop the ANT wireless network. Countless companies will stuff extra information into private-ANT. Sometimes big things, sometimes little things.
For example, when Garmin first rolled out Cycling Dynamics for Garmin Vector pedals, they did so over private ANT. Eventually, they became standardized as ANT+. The same was true for the Varia radar profile, now standardized. Or Running Dynamics, now standardized.
And ultimately, that's actually what kinda happened for gear-shifting too. Except, Shimano never played ball. Instead, we saw SRAM and Campagnolo jump onto the ANT+ Gear Shifting profile (along with Garmin and every other company) and support that. The theory back then was that Shimano would eventually transition to it over time. In the same way, Garmin made minor behind-the-scenes software tweaks to transition to standard versions of their previously private-ANT things.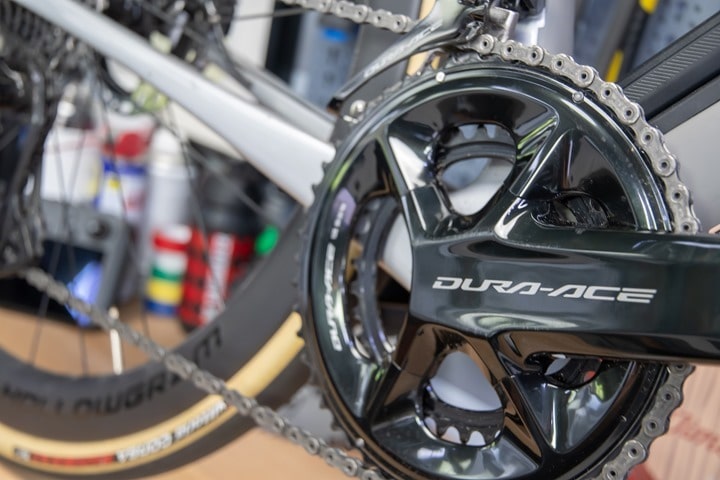 While that lack of Shimano movement was annoying from a standards standpoint, it frankly wasn't too big a deal for most people. Industry folks could easily adopt both, and Shimano made them available with relative ease. Consumers didn't really care, and some bike computers didn't even separate out the difference from a consumer-facing standpoint. So in the grand scheme of things to be annoyed about, it was a giant shrug.
In fact, even Shimano's own Di2 connected partners page from 2021 (thank you Internet Way Back Machine) proudly displays Hammerhead along with a dozen other partners. Everyone used it, and the world gears kept spinning.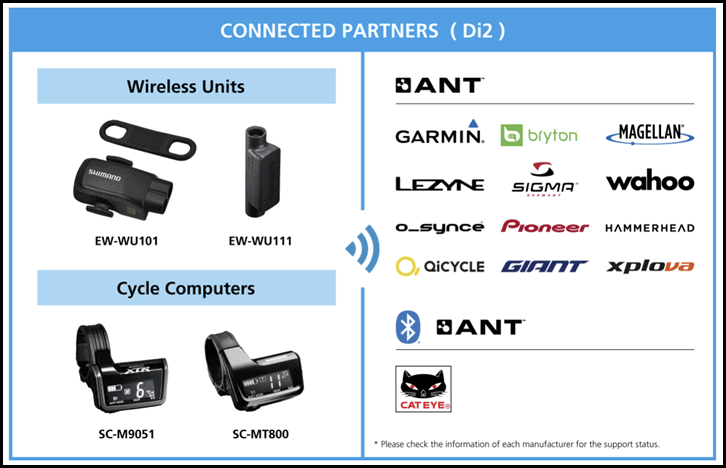 And while technically speaking Shimano isn't doing open-standards ANT+, they like to often blur that line into making you believe they are doing open-standards ANT+. On that same page, if you scroll to the top, they refer to ANT+ here. When in reality, it's very much not. In industry-speak, it's analogous to the difference between saying you operate a for-profit business, versus a non-profit charity.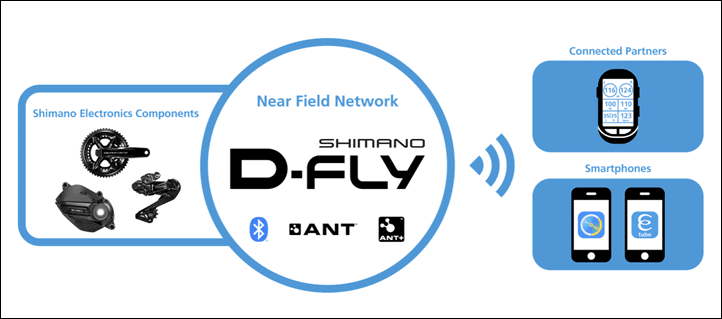 What makes this particular dispute so interesting is the competition angle. Generally speaking, the sports tech industry has done a good job of avoiding that particular angle when talking standards and implementations of those. As much as people often like to allude to Garmin owning ANT+ and such, the reality is, they actually held a week-long event every single year for over a decade purely to try and get competitor companies on standards. And it worked. It worked tremendously well.
Of course, there were always quirks and minor disputes. Or outright slowness. But by and large, the fact that your bike computer actually works with the power meter you bought, is due to the work of all the companies that created and adopted those standards – no matter how they compete, and no matter how big or small. But over the last 2.5 years since that conference stopped being held (primarily, but not entirely, due to COVID). And as a result, we've seen a steady slide away from supporting standards. One only need to look at the numerous attempts by Zwift over the last few years to force licensing agreements on companies for things like steering or wired connectivity, despite the hardware companies being the ones that actually came up with these standards.
But it's also on these same hardware companies to put in the time to actually create proper standards, and stop kicking the can down the road. They all got spooked with Zwift's hardware plans, and created a consortium of the core indoor trainer companies working on standards agreements for some of the areas I just mentioned. But that's mostly being held on the side. There isn't any formal ANT+ or Bluetooth working group around that. And perhaps that's because ANT+ TWGs (Technical Working Groups) have a well-deserved reputation for slowness, but again, it's perhaps that slowness that ultimately ensures success.
And that's not to knock that group at all. After all, I've heartedly encouraged it behind the scenes. But to point out that such efforts really only succeeded in the grand scope of time if they're formalized by standards bodies that are seen as authoritative in their industry, by both companies as well as consumers.
While Garmin has tried to shift components of the ANT+ Symposium into the Garmin Developer Summit, the reality is, that just hasn't happened. Nor, has it worked. There's a core reason why those two events should remain separate, and both continue onwards. As countless people have said, trying to get competitors to come inside your headquarters in Olathe, is very different than getting two hundred industry people meeting together in the woods of Canada at a neutral hotel with Molson in hand.
Going Forward: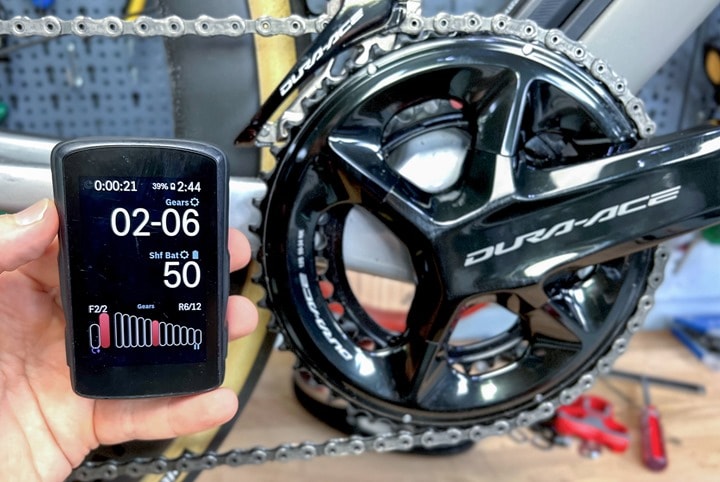 The reality of Shimano's apparent decision is that it doesn't really hurt Hammerhead as a company, as much as it hurts Shimano users. After all, the people getting screwed here are the ones that looked at Shimano's own website and saw the Hammerhead logo listed as a compatible partner. From there, they may have bought a Di2-equipped bike because of it, knowing the integration existed.
Shimano doesn't gain anything here competitor-wise by this move. It's petty at best, and just kinda stupid at worst. Take for example a Cannondale Synapse bike I've been testing lately for an unrelated post. I like it, and it's equipped with Shimano Di2 and the latest R9200 Dura-Ace drivetrain. And, I've even been using it with the Hammerhead Karoo 2 as well. In fact, this is one of the first times I'd actually consider buying one of the bikes I've been trying out. Except now, I won't. Simply I'm not going to buy into an ecosystem that limits what I can use with it.
Right now, that bike is only offered equipped with Shimano Di2. For what I do, I want open operability. Plus, who's to say that Shimano won't decide Wahoo or Garmin are next? After all, they both make power meters too. Sure, it's likely Shimano is upset at Hammerhead because SRAM makes drivetrains. But, in that quest for vengeance, they're only hurting their own customers, and their own potential sales.
And ultimately, this little kerfuffle is likely just the beginning of more spats unless companies come back to the plate on standards. Without them, we'll see more and more compatibility issues for an area that frankly we haven't had to worry about for years.
With that – thanks for reading