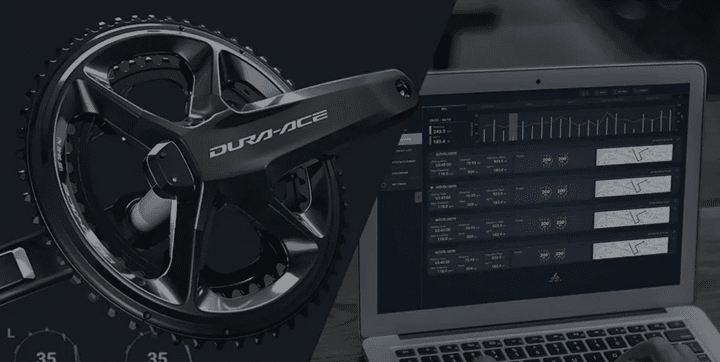 As first reported by Cycling Tips, Shimano has released their advanced pedaling metrics, called Force Vector (no relation to Garmin Vector, also a power meter that first displayed force vectors). This is now available as a software update for their R9200P Dura-Ace and R8100P Ultegra power meters.
However, as seems to be par for the course on this train, this implementation looks like a hot mess. I don't think even I could have predicted how horrifically this entire transition would go when the Shimano acquisition of Pioneer was first announced a few years ago, but this has surpassed even my wildest expectations for failure.
And after last summer's mess, those expectations were raised pretty darn high. Fear not, they've been toppled.
The Process:

First up is trying to decode the 28-step process for making this work. And to be clear, I'm not being sarcastic. There are actually 28 steps to get this working, but as I'll show, even that is an undercount. Nonetheless, "Quick Startup" was used in the title.
At first, you might think it's just three steps, but each three-steps are subdivided into upwards of a dozen steps, with uncounted sub-steps inside each of those.

Thus in reality, including those sub-steps (some of which include 5-6 steps), you're at close to 50 steps to get this working. Plus, don't forget all the not-so-little caveats above too. Start the timer too fast? No force vectors for you!
Of course, I don't have an R9200P power meter to test this out. Nor to test whether the R9200P or R8100P power meters are accurate at all. Despite promises last summer, then fall, then winter, for a unit to test, Shimano's gone silent on that one (and seemingly gone silent on test units for every other media entity). But hey, maybe some bike shop in the Amsterdam area will let me test ride one for a week or so?
In any case, it appears that Shimano basically took Pioneer's older force vector pedaling dynamics and then shoved it into their newer R9200P Dura-Ace and R8100P Ultegra power meters, via firmware update. The layout and formatting appear the same, and the fact that existing Wahoo units work with it seems to imply that nothing's changed. Wahoo previously partnered with Pioneer to enable their pedaling metrics there.
Now again, decoding the massive instruction set uncovers some super-interesting things:
1) Enabling the pedaling dynamics disables the ANT+ broadcasting of power/cadence: This also matches with what Pioneer did four decades ago, whereby it broadcasted out on private-ANT, disabling the open ANT+ connection. It was ludicrous then, and it's just as crazy now. This diagram attempts to explain which settings you should use. But the key thing you need to know here is that the "Bicycle Power" option over ANT+ goes away when you enable Force Vector.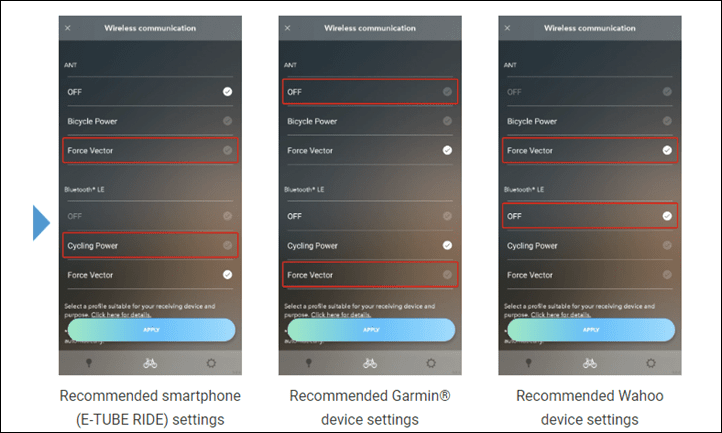 2) Fear not, Bluetooth to the rescue! Now, in order to deal with the fact that they turn off the ANT+ power meter profile, they instead broadcast power and cadence over Bluetooth Smart. The theory behind this is that it allows your bike computer to still get the power/cadence information. And in practice, that's kinda true.
Except, when it's not. See, they list the Edge 520 Plus & Edge 820 as compatible with the new Shimano CIQ App (more on that in a second). And I'm sure that's true. Except what's also true is that those units don't support Bluetooth sensors (just phones), so, a user can't actually get their power information this way. So literally, you can't get your power information for a power meter recorded to your head unit. But you do get pretty arrows recorded, but those won't show up in any proper power fields.

3) The Connect IQ App! Now, good news, there's an app from Shimano to display and save this information. They've released a new Connect IQ app that basically acts like a Pioneer head unit would. And to their credit, this is pretty nifty. I mean, not as nifty as just supporting the existing ANT+ standard like Favero or Garmin did, but hey, this is a close second place (in a field of two competitors). Which isn't to say that ANT+ Cycling Dynamics would cover precisely what Shimano is trying to capture. So I actually don't begrudge their creation of an app here. I think it's silly, yes, but fine. They just created extra work for themselves here. Nonetheless, I do very much appreciate they aren't trying to have people buy otherwise outdated bike computers. And, once all is said and done, everything gets transmitted to Shimano's platform. That said, as Shimano warns in their FAQ, their self-imposed requirement for dual private-ANT & Bluetooth Smart broadcasting of your data will decrease battery life.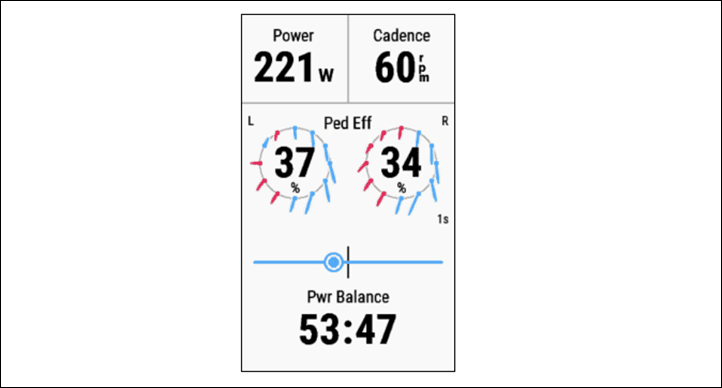 4) Or, Wahoo integration! Of course, due to Wahoo's existing partnership with Pioneer from years ago, that supports it natively. This includes both display and recording, which then transmits it to Shimano's platform behind the scenes where you can analyze it. Again, despite the fact that Wahoo doesn't support the ANT+ standards here, I appreciate that they did something here (and left it here), to use. Plus, as a benefit of that existing relationship, you don't have to pair up your power meter (again) as a Bluetooth device. Wahoo is able to decode it from the proprietary Shimano/Pioneer data stream.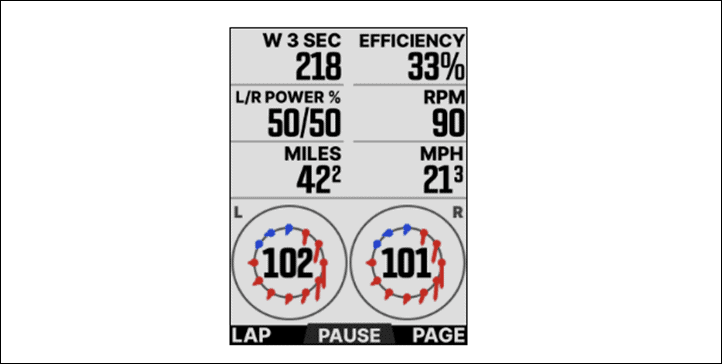 5) Magic Arrives: After you've completed your ride, using a supported Garmin device + CIQ app, or a Wahoo device, you'll save your ride and it'll get automatically uploaded to Shimano's web platform.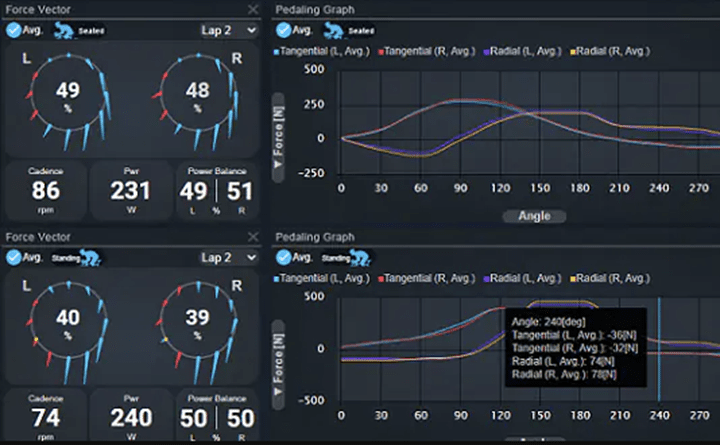 You can use this site to analyze your data and do other things. Note though that none of this force vector stuff is viewable anywhere else, because it doesn't follow any standards. Though, I think only TrainingPeaks/WKO has done anything with Garmin's Cycling Dynamics anyways. So that's probably not a huge loss per se. And of course, that ignores that except for bike fitting or injury recovery purposes, I've yet to see any real-world usage for pedaling efficiency metrics in training or racing (including Garmin, Favero, etc…). Even Wahoo said exactly as such when they launched their power meter a few months ago.
Wrap-Up: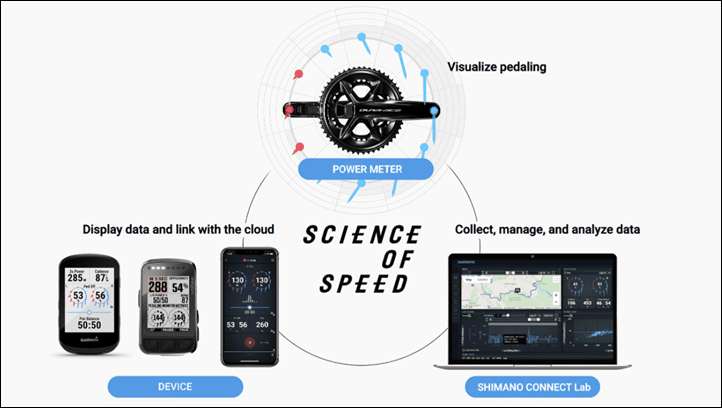 So why bother to write up a post about Shimano's continued confusion in this space? Well, to point out that it's not good enough. In the same way I pointed out last week that Garmin's RCT715 Varia Camera Radar wasn't good enough. When major companies in this space charge you large amounts of money for their products, they should rise to a certain level of acceptability and functionality. Else, you shouldn't buy them.
The Shimano power meter fiasco continues to be one of those examples. We still don't know if the new power meter model is actually accurate yet (signs mostly point to no, but the data is thin). But starting today, Shimano will undoubtedly start advertising these new pedaling metric features. Except, it's important that people understand what a mess this feature actually is – especially if you're on a Garmin unit (in this case, through no fault of Garmin, they're just the FedEx man here).
Perhaps Shimano will fix it, but probably not. But we shouldn't reward companies with money for doing things poorly. Not Shimano, not Garmin, not GoPro, Wahoo, Apple, Samsung, or anyone else. No products are perfect, but this
There are good reasons to buy Shimano's drivetrains and bike parts. I'm using the R9200 (sans-power) on a different bike and it's great. But buying the power meter variant? I'd be saving your money and spending it elsewhere. Except for IQ2, don't spend it there.
With that, thanks for reading!