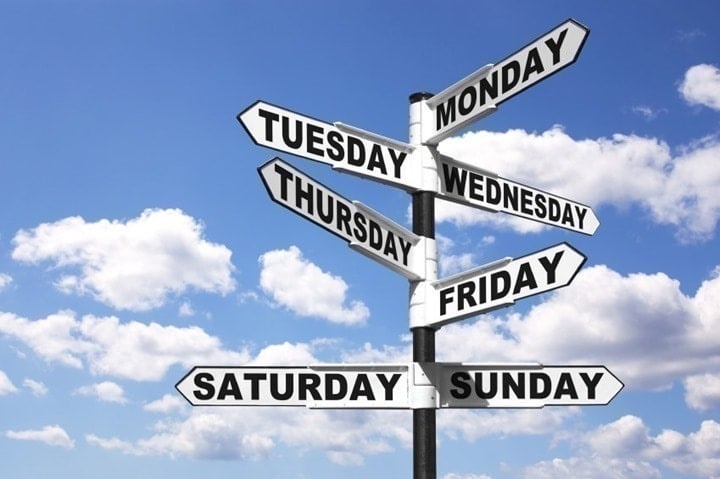 The Week in Review is a collection of both all the goodness I've written during the past week around the internet, as well as a small pile of links I found interesting – generally endurance sports related. I've often wondered what to do with all of the coolness that people write, and while I share a lot of it on Twitter and Facebook, this is a better forum for sending it on to y'all. Most times these different streams don't overlap, so be on the lookout at all these places for good stuff!
So with that, let's get into the action!
Sports Tech Deals:
There's a number of strong sports tech deals out there right now, primarily tied to Fathers Day coming up.
Product

Sale Price

Amazon

Sale Notes

Garmin HRM-DUAL (ANT+/Bluetooth Smart Strap) - 35% off!
$69
$45
Amazon
This is Garmin's ideal strap if you just want an affordable dual ANT+/Bluetooth Smart option, especially when it's on sale like this - it really becomes the best deal out there right now for a multi-connection strap.
DCRAINMAKER.COM Posts in the Past Week:
Here's all the goodness that ended up on the main page this past week:.
Sunday: Week in Review–June 6th, 2021
Monday: A Few Random Things I Did This Weekend
Monday: Here's All The New Apple watchOS 8 Upcoming Features
Tuesday: Jaybird Vista 2 Earbuds In-Depth Review For Sports
Wednesday: 5 Sport Tech Products I Want To See AirTag Integration In
Friday: Shimano Kills Off Pioneer's Bike Computers In The Ugliest Way Possible
Stuff I Found Interesting Around The Interwebs:
Here's a not-so-small smattering of all the random things that I stumbled on while doing my civic duty to find the end of the Internet. Also, there's a few things this week that were actually from a week or two ago – I'm just catching up on this list:
1) Insanely Fast Cameraman: Seriously, just watch this clip. This is insane. Also, seriously, this is why quick and portable cable cam systems were invented.
2) Peloton Hardware Launches in Australia on July 14th: They don't plan to have instructors in Australia, but rather have their 'Australian' instructors operate out of the NYC studio, which makes sense logistically.
3) Apple's Beats Studio Buds may be soon: I use the PowerBeats Pro as my main headphones when not testing other things. They're good in an Apple ecosystem, though not perfect (mainly, the charging case is the size of a donut, and often fails to correctly 'lock' in place so it doesn't charge one side (a super common problem for PowerBeats). That said, I've always kinda liked the over-ear design, so we'll see.
4) Stretchable skin-attached OLED screen: Samsung shows off a prototype that's a heart rate sensor on an OLED screen directly on the skin. That said, I'm having a really hard time understanding the actual practical purpose for why this is better than any number of wearables already on the market (or, in the future). Even the 1,000 'skin stretches' tested limit isn't actually that many. Every movement of your wrist is in effect a skin stretch. How many of those happen per day? Hundreds? 500? I don't know. I'm not saying there's zero application for this, but rather, I just don't understand a practical reason why this would be used over anything else on earth.
5) London's new swimming pool hanging between two buildings: Speaking of similar 'Wait, why?' type projects, is this clear swimming pool connecting two buildings. To be fair, I don't really care about the 'Why' answer – because, unlike the OLED screens, this is downright awesome. It's like the Singapore rooftop pool at the crazy expensive hotel, except, with more ballsy engineers.
Swimmers enjoy warm weather in London at the Sky Pool which is believed to be the world's first transparent pool built between two skyscrapers
https://t.co/mtRX8qvt0a pic.twitter.com/2skTGK9Jp7

— BBC News (UK) (@BBCNews) June 1, 2021
6) Runner's World's 'Twelve Minutes and a Life ' Wins Pulitzer: If you didn't read this long-form article last June when it first came out, I'd strongly encourage you do so. And glad to see it get the recognition it, and the underlying issues, deserved.
Sports Tech Device Firmware Updates This Week:
Each week I quickly highlight some of the new firmware, app, software, and website service updates that I see go out. If you're a sports technology company and release an update – shoot me a quick note (just one-liners are perfect, or Tweet it at me is even better) and I'll make mention of it here. If I don't know about it, I won't be able to post about it. Sound good?  Oh – and if you want to get a head start on things, this page is a great resource for watching Garmin, Wahoo, Polar, and a few other firmware updates.
Garmin Fenix 6 Series/MARQ/Enduro Series Firmware Update: Mostly a boatload of fixes, plus some tweaks for power meters and Garmin Explore.
Garmin Instinct Series Firmware Update: Bug fix for Garmin Explore crashes.
Garmin Venu 2/2S Firmware Update: Mostly just various fixes.
Suunto 9 Series Firmware Update: Surprisingly, Suunto released most of the new Suunto 9 Peak features back to their existing Suunto 9 series watches, including the new Snap to Route feature.
—
With that, thanks for reading!