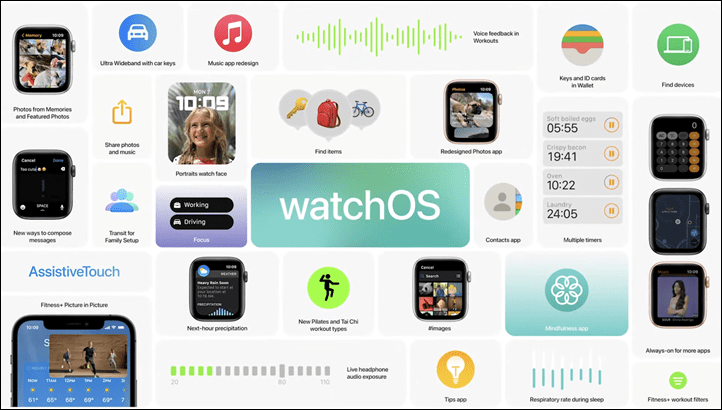 As part of Apple's annual Worldwide Developer Conference (WWDC), held each June – again this year held purely online, the company has outlined numerous aspects of their platforms (iOS, iPad OS, watchOS, etc..) However, for this post I'm going to purely focus on the wearables side of the house – which is watchOS, for their Apple Watch units.
As usual, today's event outlined new software, they didn't announce any new Apple Watch hardware. But that's normal. Historically that comes instead in September (usually). Whether or not that happens this year of course remains to be seen, but Apple has largely shifted to a yearly refresh cycle for their Apple Watch series. Last year they launched the Apple Watch Series 6, so we'd assume that we'll see Apple Watch Series 7 this September as usual.
But WWDC is all about developers, and specifically about how those developers will use Apple's various platforms. It's similar to Garmin's Connect IQ conference, or Microsoft's Build conference. Sure, sometimes new hardware comes out. But it's more about software capabilities. And more importantly sometimes you see hints at what's coming hardware-wise via the software features that are discussed but not yet possible to take advantage of.
With that, let's dive into the details.
(Note: This update will be available for the Apple Watch Series 3, Series 4, Series 5, Series 6, and Apple Watch SE.)
Apple watchOS 8 New Features Outlined: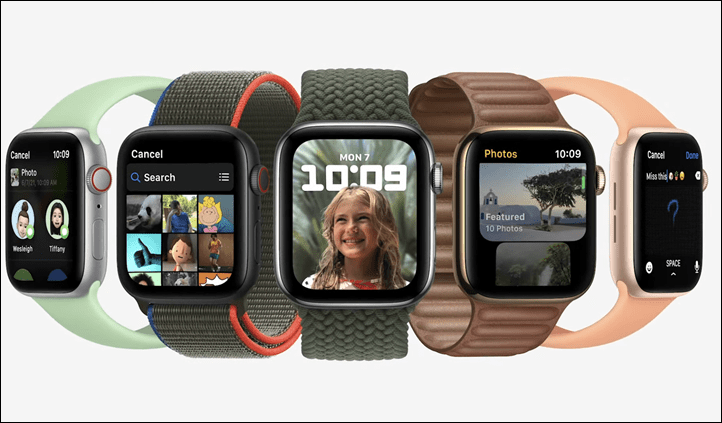 Now, thus far, as far as Apple's keynote goes, things were pretty slim on watchOS updates compared to past years. But then again, in a lot of ways we only get a small portion of the new features during the keynote, with many more being surfaced over the coming hours/days/weeks/months. Ultimately, watchOS 8 won't be finalized and ship until after they launch Apple Watch Series 7 in September, typically the same day the new Apple Watch ships, they'll go ahead and consider watchOS finally finished.
So, here's what's new on the Apple Watch specifically:
– Adding two new workout types – Tai chi & Pilates: This typically means some sort of basic calorie algorithms for that support, as well as occasionally some sort of data fields specific to a given workout type. We don't have the complete details yet here though.
– Added more sleep tracking features: This includes time to sleep, average heart rate, and blood oxygen levels (plus the respiration rate in the next bullet).
– Added respiration rate during sleep tracking to Apple Watch: This will track your breaths per minute, and then surface that through trends and Apple Health. Note that Apple Health already supports respiration rate today (as do most other wearables).
– Adding new Mindfulness app replacing Breath: This adds new animations, reminding users to calm down for a second, including some guided meditation.
– Adding new portraits watch face: This will automatically use your portrait mode photos, and allow you to then use the digital crown within that watch face to make the photo feel 'alive' by having it slightly tweak the composition.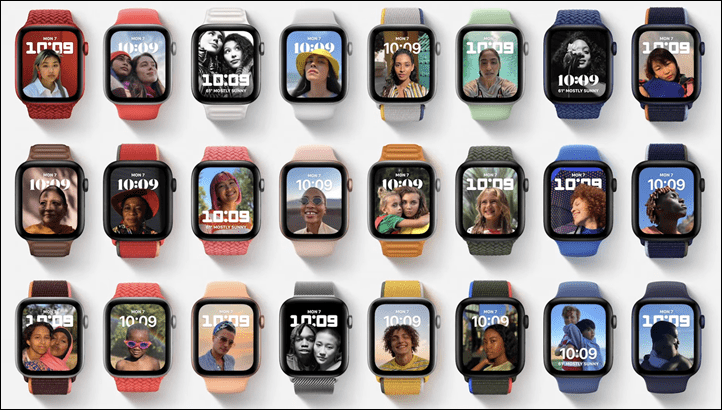 – Revamped Photos app on Apple Watch: Will now support sharing photo memories directly from the watch via messages and e-mail.
– You can now blend a message that's dictated, scribbled (handwriting basically), and emojis all in one. It's like the burrito of messages, for when you simply can't get through a single text message without changing mediums.
– Added support for Find Me items directly from the wrist: This allows you to leverage the find devices from the Find My network
– Added multiple timers on the watch directly
– Added support for HomeKit enabled extended detail notifications on Apple Watch: Specifically doorbell previews and package detection (coming via new extended HomeKit features, for HomeKit enabled accessories/cameras)
– Added Home Keys support via HomeKit: Allows you to unlock doors using your Apple Watch, with supported accessories/platforms/systems.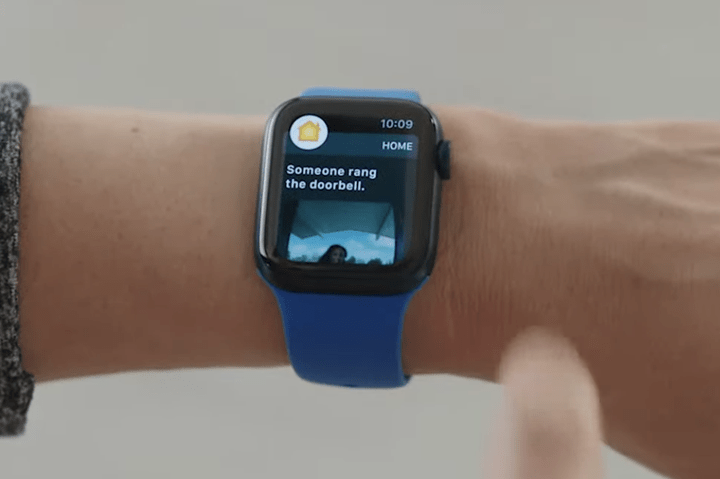 – Added support for UWB car keys: This would be for unlocking your expensive car
– Added support for ID cards via Wallet: This includes Apple Watch support as well.
– Added support for the always-on display to more apps: They've showed music, maps, and calculator. As a reminder, only certain apps have historically been able to use Apple's always-on screen, not including most 3rd party apps. It sounds like that's changing going forward, but we'll have to see the details there.
– Added 'Focus' concept to Apple Watch, which is part of the larger Apple ecosystem update that basically tells your contacts when you're doing something that needs focus (a new variant of do-not-disturb).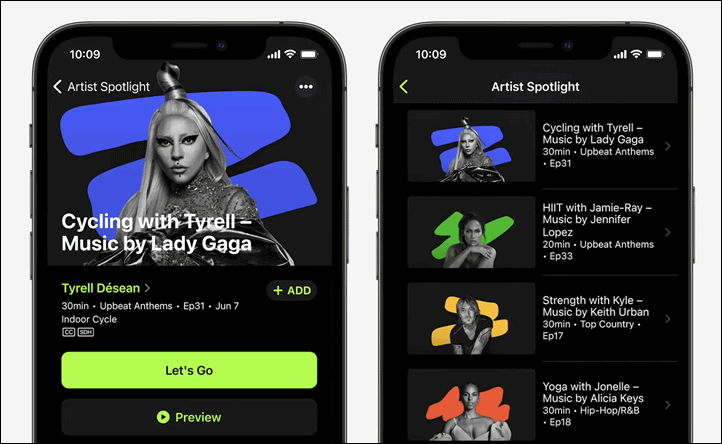 Apple Fitness+ Updates: These are for Apple's subscription service, Apple Fitness+ (Plus), which I've covered in the past. These updates are modest for now, though again, I expect far more updates in the fall here, in line with last year. In the meantime, these two new items will arrive later this month (June).
– Adding slate of new Artist spotlight series workouts: including Lady Gaga, Keith Urban, Jennifer Lopez, and Alicia Keys.
– Adding new instructor Jeanette Jenkins, with her workout series focused on HIIT & Strength workouts.
– Added more filters for workout types
– Adding picture-in-picture for Fitness+, meaning you can see the workout being played while in another app in your phone.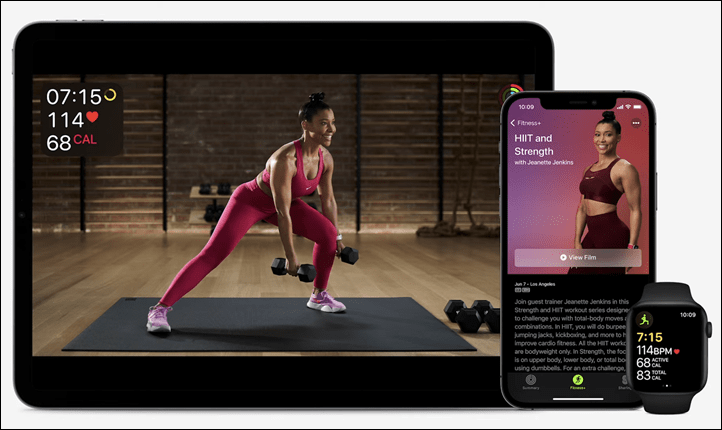 And with that, that's all there is. Quick and easy! Again, I expect more features will bubble to the surface over the coming days, especially with the developer betas being released today. Typically we're talking 3-4x the number of features outlined during the keynote for watchOS, will make themselves known. Usually more minor things, but every little feature is often a big deal to someone. And then again in September, we'll likely see another slate of new features then with new hardware.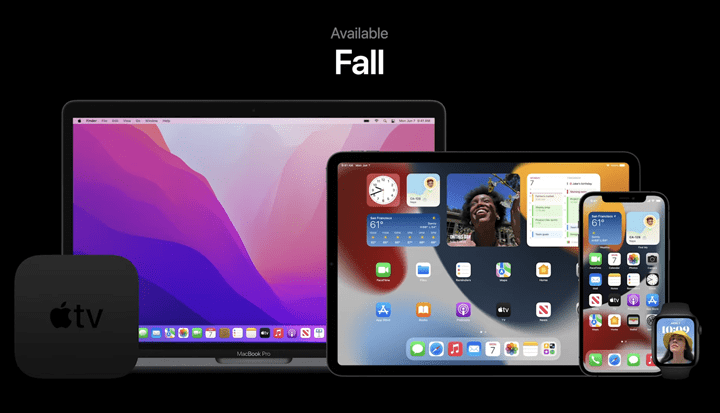 With that – thanks for reading!