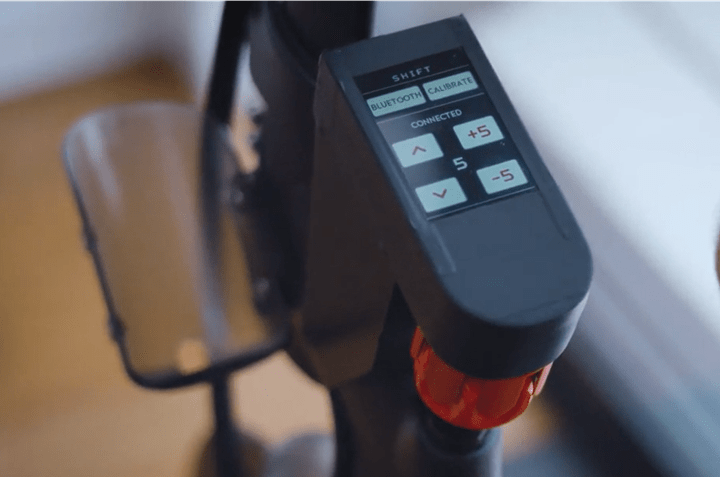 With over 1.3 million Peloton connected bikes in circulation these days (and adding ~250,000 per quarter), they've quickly become (by far) the most common model of indoor cycling bike found in people's homes. And as Peloton popularity soars, so does people's desire to run non-Peloton apps on it – namely Zwift, but also TrainerRoad and others. In fact, I put together a post about this earlier this summer, showing how to install and run both Zwift and TrainerRoad on a Peloton Bike (it also works on the Peloton Bike+).
The challenge though is installing the software is only one piece of the puzzle. The second and arguably bigger issue is getting your Peloton power data to 3rd party apps. And as of today, the Peloton bike doesn't do that. It keeps all of its data locked up inside with no standard ANT+ or Bluetooth Smart broadcasting. Further, there's no way for 3rd party apps to control the resistance, simulating hills or intervals.
However, that all changes as of today with the launch of SHIFT on Kickstarter. Yes…Kickstarter – the same platform that Peloton themselves originally launched on many years ago.
How it works:
The first of a few different projects underway has launched on Kickstarter, this one allowing you to control your Peloton bike via Zwift (or any other app), letting it simulate the ups and downs of a course, while also getting power data into the app via standard Bluetooth Smart FTMS/Power/Cadence protocols, just like any other smart trainer.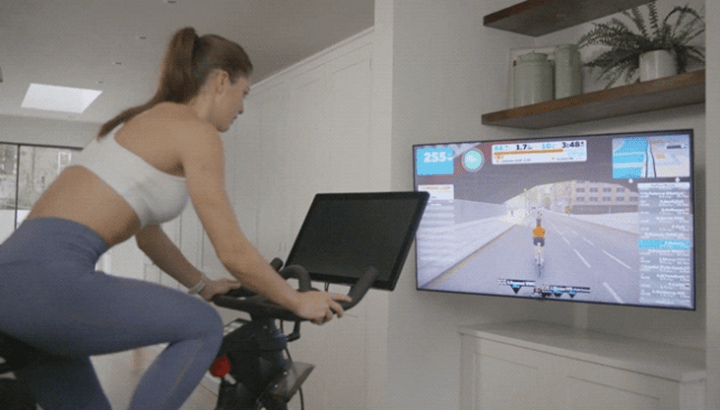 Now, I don't yet have a device, but have been talking pretty extensively to the SHIFT team for a number of months and they aim to get a prototype over shortly to try out. Until then, I mostly wanted to cover this in a quick post, namely as a way to funnel the 2,382 questions I'd invariably get over the next few days.
In short, the way SHIFT works is to place a removable device atop the red Peloton knob, sorta like putting a shoe upside down atop the knob. This device then figures out the calibration of your bike and is able to change the resistance on the fly based on what Zwift is telling it to do, such as simulating an 8% grade, or a 250w interval in workout mode. The device will work with both the Bike and Bike+, though it does appear to require two different pledges (despite the knobs being very similar). The difference at the knob level being the Bike+ is a true smart bike in that it can already hold and set various resistance values (again, up until now, only within the closed box that is Peloton).
In any case, again, walking through how this is supposed to work – and then I'll circle back once I've got a unit in-hand. The Kickstarter is open for 44 days, so hopefully before then.
First, you'll slide the unit atop your knob: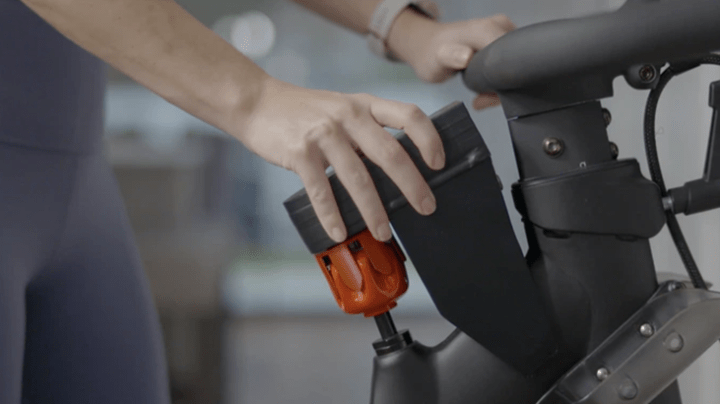 Then you'll pair it up to a cadence sensor if you want cadence. It appears to only support Bluetooth cadence sensors, which is a bit of a bummer because that limits not only the cadence sensors you can use (especially if you have an older one) – but in the grand scheme of things isn't a big deal. What's notable here is that it WILL REBROADCAST your cadence from that sensor to Zwift (or any other app) as a cohesive single Bluetooth channel (I'll show ya that in a second). Note, the unit has a touchscreen atop it.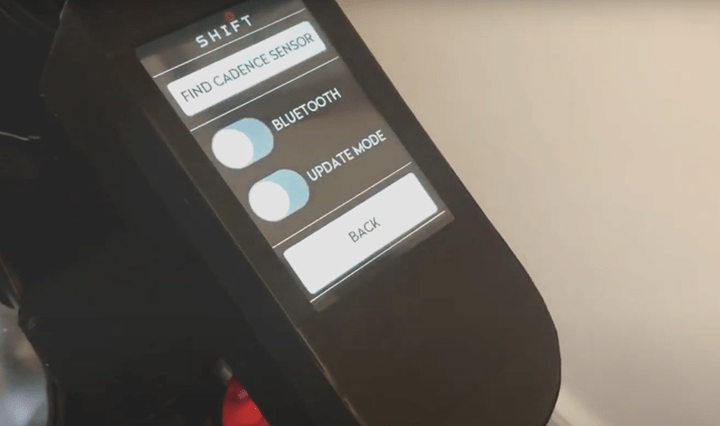 Next, you'll do a calibration procedure. Essentially they're determining the power curve of your particular Peloton bike, relative to the number of knob twists. In my experience these two correlate well, however, the actual accuracy of a Peloton bike's power is variable.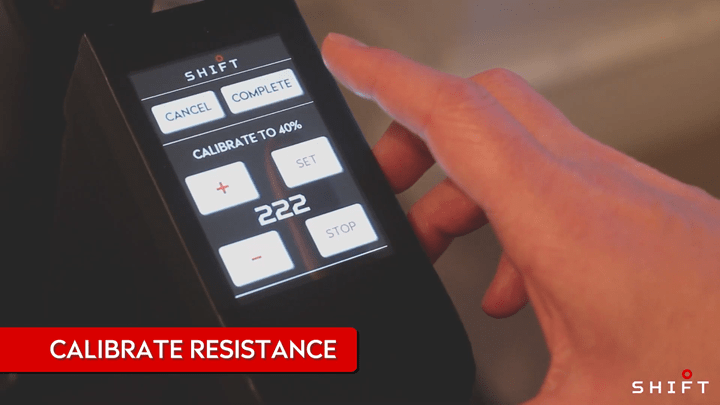 Meaning that while you are calibrating the SHIFT to your Peloton bike's power, SHIFT isn't trying to correct that accuracy of your bike. In all the testing I've done, the base Peloton Bike model is a bit iffy on accuracy. Peloton claims +/- 10% for that, and that seems in-range with what I see when we exclude intervals – but goes much worse when we include high-intensity intervals (which, is also in-range for what we'd see on a base non-smart trainer with a speed sensor).
Whereas, for the Bike+, I see substantially higher accuracy – crazy good in fact. For comparison, here's two rides I did this week. At left is a ride on the base Peloton Bike on Tuesday, and at right a ride with the Peloton Bike+ today. As you can see the Peloton Bike+ is basically spot-on the accuracy of the power meter pedals for the vast majority of the ride, save a bit of drift towards the end (which, I'd need to validate isn't the P2 pedals – hard to say here). Whereas the base/original Peloton Bike is…less than optimal.
In any case, accuracy aside – the next step is connecting the SHIFT to Zwift (or any other app). You can see below it's broadcasting properly as a Bluetooth Smart FTMS smart trainer, a Bluetooth Smart power meter, and a Bluetooth Smart cadence sensor (all via a single profile). Separately, you pair your Bluetooth Smart HR strap. The single-channeling here is notable because it means this will work with Apple TV, which is limited to two Bluetooth device channels (+ the remote).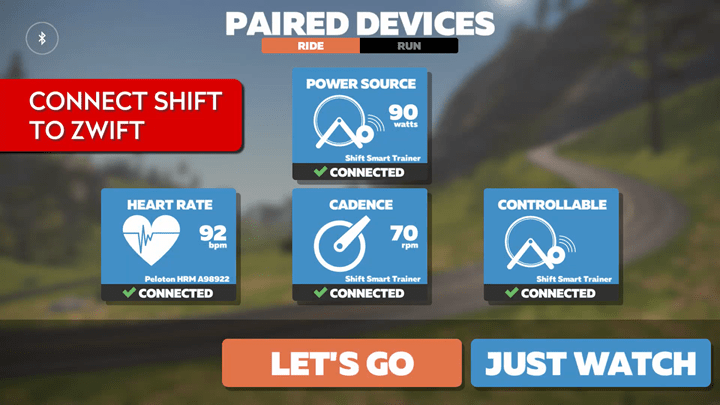 However again, I think a bit of an opportunity is lost here to broadcast on ANT+, which tends to be more widely used by people running Zwift (or any other app) on an older laptop or desktop computer.
So with that all set up, the red part of the SHIFT will rotate your Peloton knob to simulate hills or interval workouts. Just like any other smart trainer in effect. In fact, it has a stepper motor, just like many smart trainers do: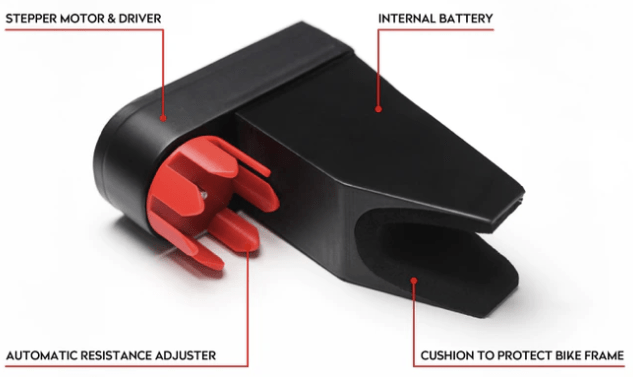 Here's the insides of it: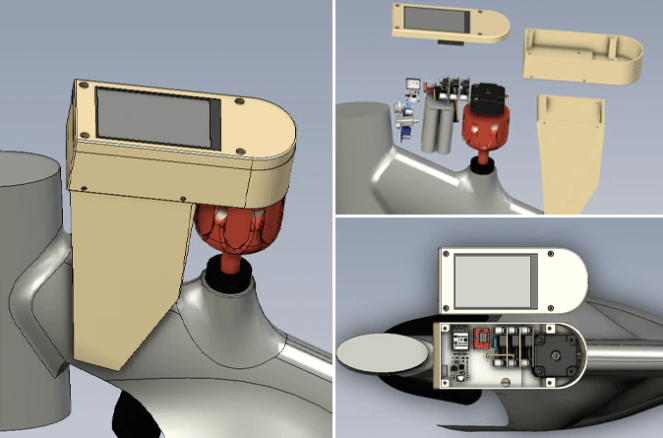 So how do you shift? Well, via digital gearing. Basically taking the exact same concept as what the Wattbike ATOM does, which is to create a set of virtual gear steps – 22 to be precise (also, the exact same number as Wattbike does).

This is where you'll change the gearing to go up and down through that range. The downside is that's on this display here, so it's a bit tougher to quickly shift through, since you don't have buttons on the handlebars.
I could see some pretty easy workarounds here though for SHIFT. First, they could easily leverage the Garmin Edge Remote, since that just follows an ANT+ open standard, and would be trivial to implement, allowing shifts up/down. Alternatively, they could also leverage any Bluetooth Smart remote, just like a camera shutter button. There's also a standard for that too. The Garmin ANT+ remotes are slightly more ideal because they're weatherized for riding already, so you don't have to worry about sweat eventually killing it. In fact, the Varia remote (another similar variant) even has handy arrows that would work perfect for up/down.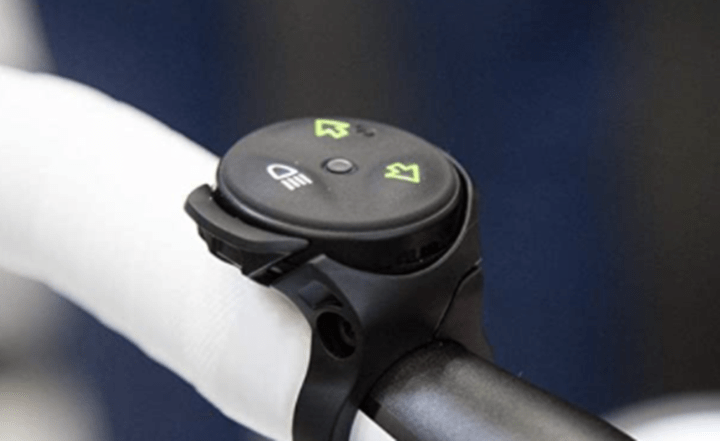 In any case, once that's done, you just Zwift as normal.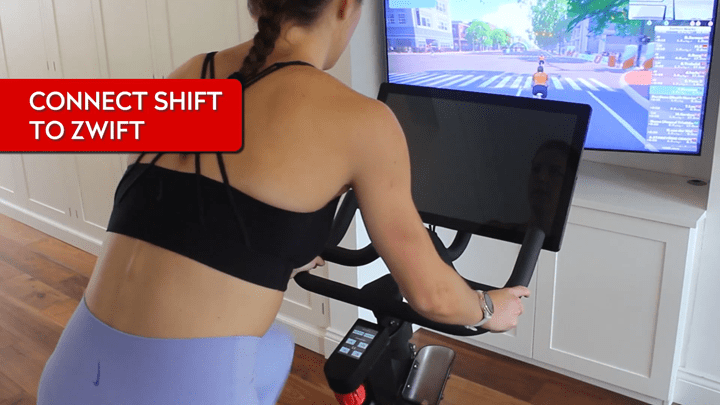 One thing to keep in mind is that officially Peloton doesn't permit sideloading apps onto the Peloton bike. That's why in their screenshots above they show it running on a separate display. Still, you can do the sideloading just fine as I've shown – if you're technically inclined. But to be super clear, you don't need to do that at all, and the base SHIFT product wouldn't violate any warranty since it doesn't dork with anything at all on the Peloton bike, it's just akin to putting a towel atop the red Peloton resistance knob.
Still, for those curious, while the Peloton screen makes Peloton look beautiful, it doesn't really make Zwift look beautiful, mainly due to the limited graphics processing power of the screen/display Peloton has selected. Basically, it's just a giant Android phone, but not a very powerful one. That's a logical decision, because there's no good business reason to put a bunch of processing power in something that doesn't need it normally. So, when you do use Zwift on a Peloton bike, the graphics aren't great. Screenshots like this make it look better than the low frame rate experience actually is: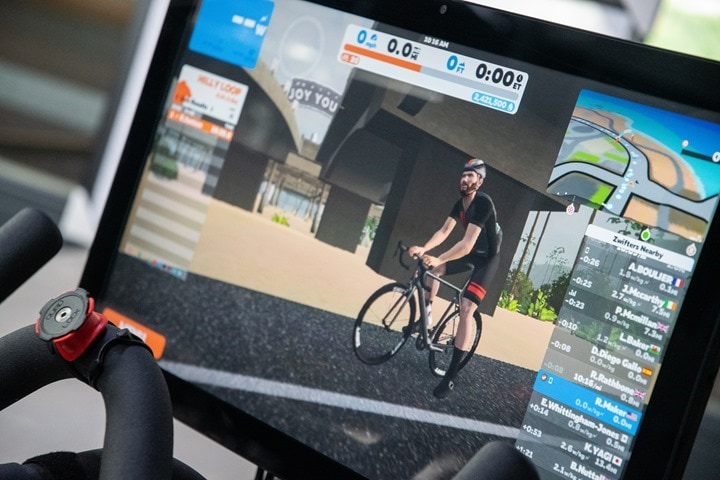 However again, there's no reason you need to only use the Peloton bike screen, you could easily use a secondary larger display with something like Apple TV just fine.
Now mind you, this isn't the only Peloton to Zwift project in the works. I'm aware of a few people in this realm, and another project, DFC, in fact just sent me their unit, and it's making it's way across the pond as we speak. That one doesn't control the Peloton bike, but instead broadcasts your data out as standard Bluetooth Smart power/cadence signals, enabling you to then pair it up to Zwift natively. So look for my thoughts on that one soon too!
Going Forward: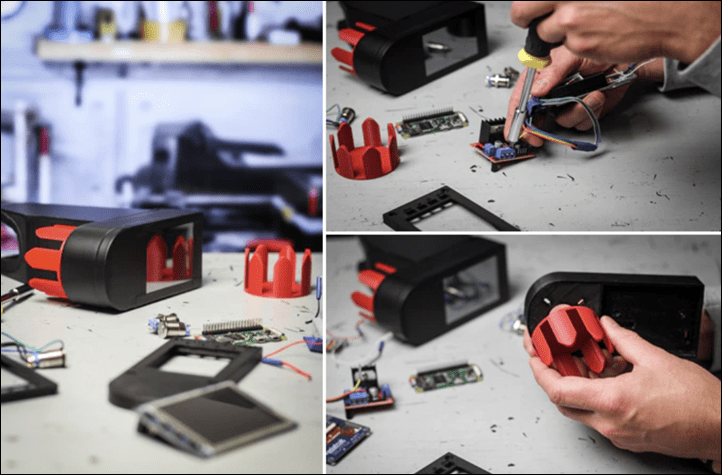 Now, given this is a Kickstarter project, it means that there's risk. Namely, you'll spend ~$175 and won't get anything in return. It's a core reason why I don't tend to write about Kickstarter projects unless I've got something in hand. In this case, there's enough interest I figured I'd give my initial thoughts, and then follow it up with a hands-on post hopefully before the project closes in 45 days. But again, as always with Kickstarter – treat it like casino money – if you win – GREAT!, if you lose…shrug.
Right now their shipping timelines are March 2021 for the base Peloton Bike model, and May 2021 for the Peloton Bike+ variant. Given they have final prototypes, I see March as viable but tight. It'll depend on how much they've accounted for the Chinese New Year holiday period in early Feb (which shuts down factories for weeks), and how much other fudge factors they have built in. But it's not overly worrying of a date. Fwiw, I have put a Kickstarter pledge in for the Bike+ variant.
Still, I really like the direction they've gone here for the most part. Designing something that's completely removable without any tools is ideal as a mass market type device. And the simplicity of it is also great, as well as the rebroadcasting of the cadence signal back out over Bluetooth Smart. Still, I'd love to see ANT+ integration here on both the sensing side as well as the broadcast side.
With that – thanks for reading!