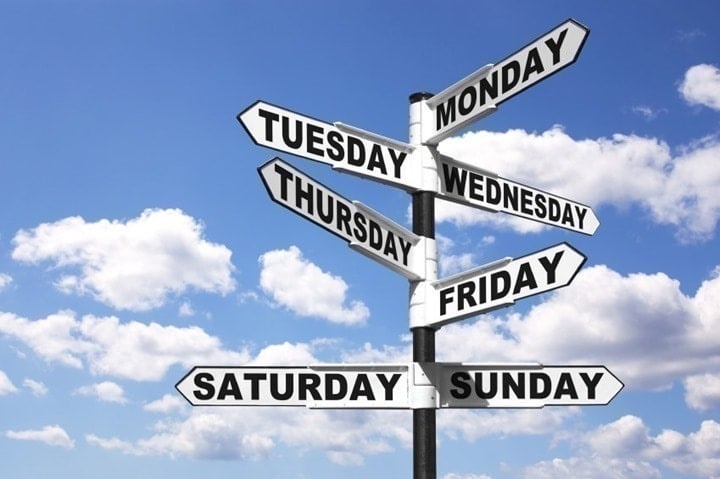 The Week in Review is a collection of both all the goodness I've written during the past week around the internet, as well as a small pile of links I found interesting – generally endurance sports related. I've often wondered what to do with all of the coolness that people write, and while I share a lot of it on Twitter and Facebook, this is a better forum for sending it on to y'all. Most times these different streams don't overlap, so be on the lookout at all these places for good stuff!
So with that, let's get into the action!
Sports Tech Deals of Note:
The deals are starting to ramp up. We're seeing some super strong Amazon deals this weekend on last generation Garmin gear, plus Garmin's own $150 sale on the Fenix 6 series. Note that I wouldn't expect any better deal on the Fenix 6 series than that, simply because companies like Garmin carefully plan these deals to not tick off their retail partners by increasing a sale price once it starts (otherwise people want refunds/threaten to return and re-buy/etc…).
Oh, you can always access all deals at dcrainmaker.com/deals
Also – Backcountry.com has a 20% off one item sale right now. While it's not valid for most of the sports tech products you might want, it is valid on plenty of other supporting gear you probably buy. Using this link you'll see the 20% coupon on the homepage to add to your cart. Plus, it helps support the site here.
And, there's also the REI 20% off coupon sale too. You can use that link before buying anything on REI.com (even if shipped to your local store) to help support the site too!
There are no deals currently.
DCRAINMAKER.COM Posts in the Past Week:
Here's all the goodness that ended up on the main page this past week:
Sunday:  Week in Review–November 8th, 2020
Monday: 5 Random Things I Did This Weekend
Tuesday: The Smart Trainer Recommendations Guide: Winter 2020-2021
Friday: Heads Up for US Folks: 20% off Sports Tech Sale & $150 off Fenix 6 Series
YouTube Videos This Past Week:
Here's what hit the tubes over on the You of Tube, definitely don't forget to subscribe there to get notified of videos the second they hit!
Stuff I Found Interesting Around The Interwebs:
Here's a not-so-small smattering of all the random things that I stumbled on while doing my civic duty to find the end of the Internet:
1) Bike racing is no longer a safe space for racism: A good piece by Ayesha Rosena Anna McGowan, a professional cyclist discussing some recent team signings and how those organizations clearly dropped the news on a Saturday afternoon to avoid people noticing. Mind you, nobody ever announces anything on a Saturday afternoon.
2) A look at Shimano's SPD Power Meter Patent: This surprisingly good deep-dive into the patent. Of course, what isn't clear here is whether or not this patent actually matters. Meaning, there's often two (or thirty) ways to fry a fish, and this particular way is incredibly specific.
3) US Navy partners with Garmin for COVID-19 study with custom app: Interesting little tidbit on Garmin and the US Navy using a custom Connect IQ app that's getting higher levels of health data recorded back to central repositories to try and get increased levels of health data to potentially detect COVID-19 on a ship before it spreads more quickly. The exact numbers are a bit fuzzy here, though, they do list the exact models. Would be interesting to know if we're talking a test of tens, hundreds, or thousands of people. (thanks to reader Jim S. for sending in!)
4) Garmin adds pregnancy tracking: I had really wanted to write about this, this past week, but the week got a bit crazy. It's something I oft talked with Garmin about over the past 4-5 years (with my athletic wife having three peanuts during that timeframe). They seemed to have really nailed much of this. Super impressive. Albeit, I would have preferred the baby sizing options pull from the BabySizer database. Our favorite week was always Week 21.
5) What it's like to write-off a $20,000+ bike on the first ride: Well…yup…that sucks.
6) An open letter to Virtual Coach Amy: A DCR reader wrote this letter to one of Garmin's virtual coaches (Amy Parkerson-Mitchell), and it's pretty much spot on. I do think we're seeing better integration month by month with how Garmin is actually integrating all this data together. And perhaps more importantly – Garmin is actually getting better at explaining how this works. They let one of the top guys at Firstbeat actually explain it in a long post. Still, the open letter brings up many valid points about cross-pollination of data. After all, I saw this most recently with the brand new Index S2 scale – moments where I was like: Why on earth are you asking me this? You've known this for years.
Sports Tech Device Firmware Updates This Week:
Each week I quickly highlight some of the new firmware, app, software, and website service updates that I see go out. If you're a sports technology company and release an update – shoot me a quick note (just one-liners are perfect, or Tweet it at me is even better) and I'll make mention of it here. If I don't know about it, I won't be able to post about it. Sound good?  Oh – and if you want to get a head start on things, this page is a great resource for watching Garmin, Wahoo, Polar, and a few other firmware updates.
Garmin Edge 530/830/1030/1030 Plus BETA Firmware Update: Removed new radar all-clear tone, other bug fixes
Garmin FR245/245 Music Firmware Update: Minor Bug fixes.
Garmin FR745 Firmware Update: Minor bug fixes.
Garmin FR945 Firmware Update: Minor bug fixes.
Garmin Instinct Solar Firmware Update: Minor bug fixes
Garmin Venu & Vivoactive 4 Firmware Update: Crapton of things listed, including a few new items but mostly performance and bug fixes.
Garmin Vivomove 3 Firmware Update: Added pregnancy tracking feature support
Wahoo TICKR X (2020 edition) Firmware Update: Appears to be trying to fix some flat-lining errors people were getting.
—
Thanks for reading!