It's been a while since the 5 Random Things has been around. Thus as things settle down a little bit, I figured it's time to catch up. At least, for this past weekend. Here's some of what I was up to.
1) Unboxing new gadgets
The boxes have been piling up this past week (more on that funny behind the scenes story in a few days – per the request of many of you after seeing my Instagram stories lately). So it was time to crack into some of them and get started.
This included the NURVV running insoles and pods, which actually have GPS on the side of them. But the key is the connected insole that measures things like pronation and foot strike balance.
Next there's the Hammerhead Karoo 2 – a final production model (my previous post was on a prototype back in August). This was shipped straight from the factory, and my understanding is that the first batch of consumer units were headed out this week, with production ramping up to full speed over the next few weeks. The box design is a bit understated, but well executed.
Some products I unbox I'm like 'Ok fine, they stuck it in a square box' (e.g. most Garmin products except Vector or MARQ), some products I unbox I'm like 'Nice, it's got tons of detail on the outside (e.g. Wahoo bike computers), and others I'm just impressed with their Russian Doll stacking skillz (the Karoo 2 box). And then finally, others get awards for minimal to no plastic use and using recycled materials/etc (such as the GoPro Hero 9 packaging).
In any event, moving along – the Bryton Rider 750 GPS. This one has been in the development hopper a really long time and is compelling in that it's a full color touchscreen with maps, as well as things like smart trainer control, and Varia Radar support.
More on all this stuff soon.
2) Out for a warm fall ride
After getting the Karoo 2 unboxed, photographed, and the Netherlands maps downloaded, I headed out for a bit of riding. Nothing long, just enough to fit into my late afternoon plans. And no better place is the Sloten cycling track, which has a 2.5km/1.5m loop that's car-free and fully bike-only. And as is usually the case, mid-day, it's desolate. I was the only cyclist on the track, with two more on the new cyclocross/MTB track: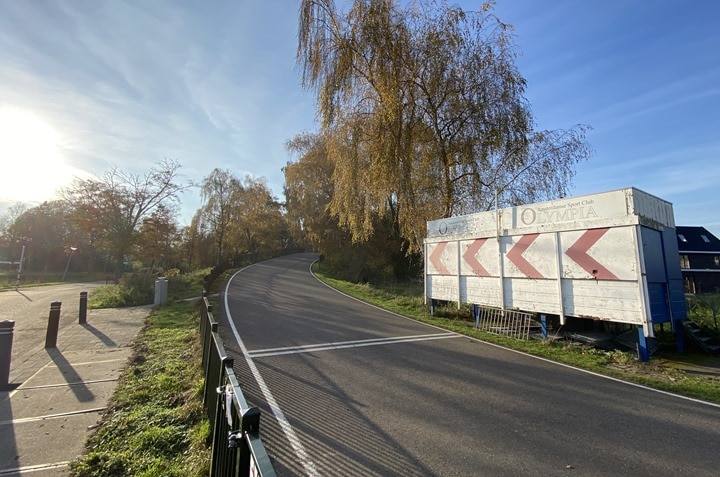 This was one of those rides where frankly I was pretty tired and almost didn't go out the door. But ultimately decided to just head out and keep it to an hour with whatever intensity I felt like riding. I used the Karoo 2 as the main GPS bike computer, with a few watches along for the ride.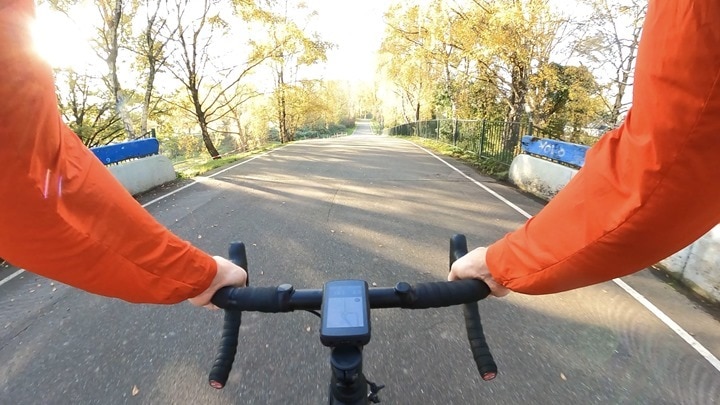 From a camera standpoint, I connected the GoPro Hero 9 to both a chest mount for some loops, and then a longer gooseneck mount atop a clamp for a few more. Both are sorta my staples for riding.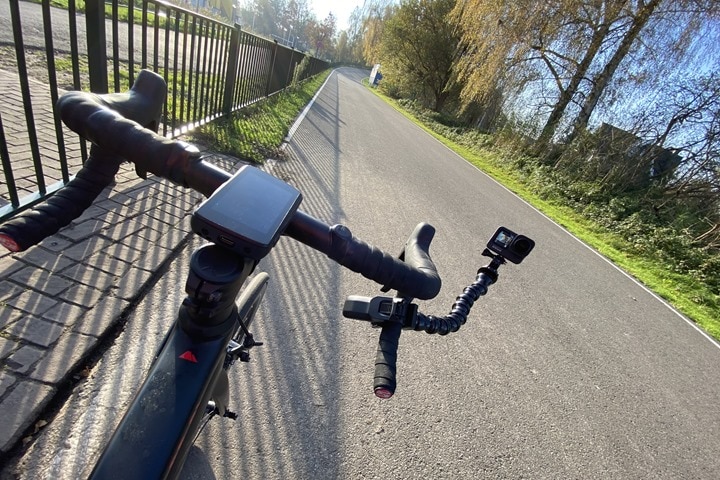 While I do use a combo GoPro/bike computer out-front mount on my bike often, the simple reality is that those shots aren't usually super immersive in the pancake flat terrain of the Netherlands, since you lack sweeping turns or descents – or a rider in the frame (since I rarely ride in groups, especially this year).
In any case, as for the Karoo 2 – expect a full in-depth review on it once I get some riding time on it. Ultimately though, if you've got a Karoo 1 right now, you've basically got all the same software except for the smartphone notifications piece and beeper (which now makes a proper beep). I only received one very non-exciting text message during my ride, but it did work just fine.
3) Filming Quarantine Corner
After I got back from my ride, The Girl and I filmed our weekly Quarantine Corner episode for DCR Supporters. We started this back in the spring during the first lockdown, and then tapered out our filming of it, mostly because we had been filming it at our kitchen table at home after the kids had gone to bed, and frankly, by the time all that happened we were usually exhausted.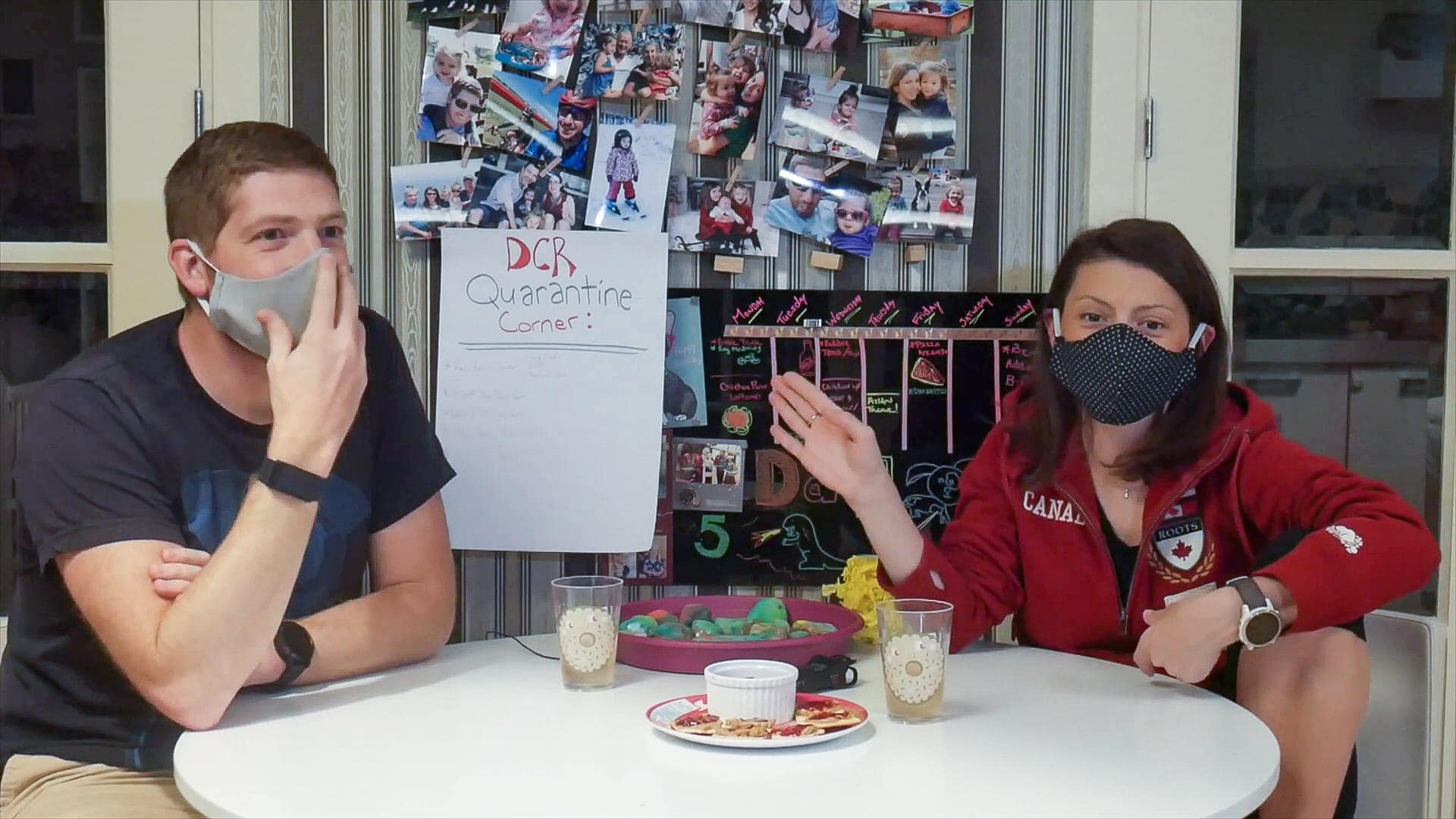 However, back three weeks ago we relocated it to the DCR Studio Gondola instead, where we've been shooting it on Fridays. Each episode lasts about 15-20 minutes, and usually details behind the scenes tidbits of what happened that week in both the DCR Cave/Tech world, as well as life at large. Think of it as an extended version of the Newsletter, except often with beer or wine. And yes, in an episode three weeks ago we explain in detail the story behind the gondola.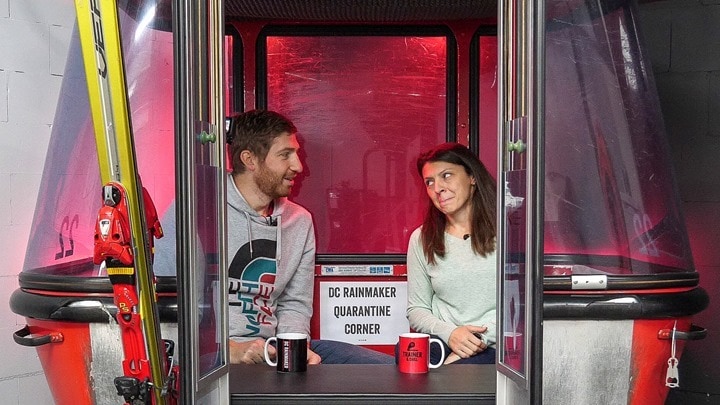 And for fun, here's a snippet from our Halloween episode a bit over a week ago:
In fact, it wasn't until this weekend that I realized I don't think we ever even mentioned we were doing this here in a post. Mostly because it's for DCR Supporters. In addition to the hopefully-weeklyish-episodes, they also get an ad-free experience here, as well as a nifty bit of comment recognition with a comment badge. And we've got more things in the works as well.
DCR Supporters can view all the past DCR Exclusives videos here, and if you're not a DCR Supporter, you can sign up here!
4) Running with Nurvv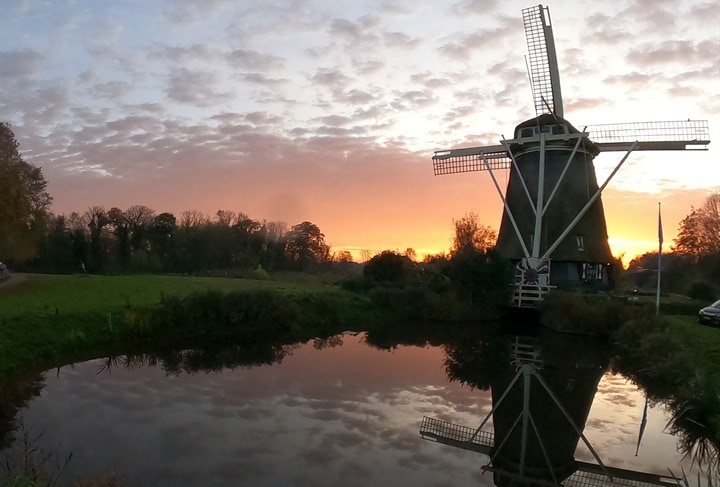 Sunday evening with a short window of time available before getting dinner started, I zipped out for a quick run. I mainly wanted a short run to test/validate the Nurvv running insoles. Not so much validate them from a review standpoint, but just validate I knew how to properly operate them. After all, I wouldn't want to go out for a 15KM/10mi run and then find out I didn't start them correctly. So a 5-8KM run seemed perfect to test out the basics. The insoles actually slide in below your regular insoles, and then have these pod connector straps that come out the outside edge: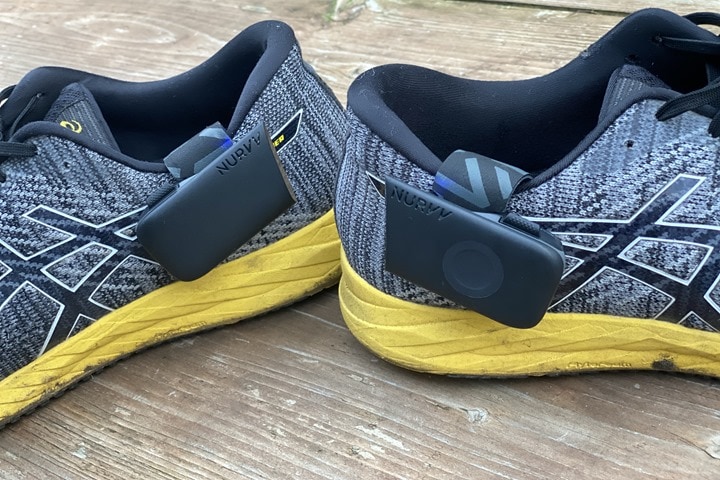 You'll attach a pod to each side, which get about 5 hours of battery life in total (so…not a ton of battery). You can run either phone-free (as I did), or with a phone for live guidance. They can also transmit footpod data to a watch via standard profiles.
When using them in standalone mode you'll use a small button on each unit to power them on, and then another unit to start the workout. It was that secondary button I wanted to make sure I understood the status lights on.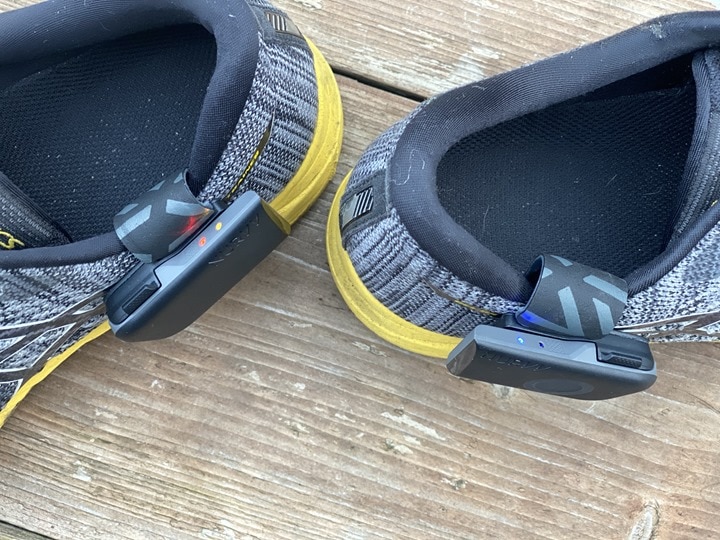 Once I started, I realized about 3 minutes down the road it was still in paused mode, so then I tapped again to get the correct light pattern and I was good to go. Which was fine, that's exactly why I did a test run before doing my normal test runs.
Afterwards I got a pile of data to look at. Most of it is pretty much standard running data (pace/cadence/heart rate via your HR strap), but then there's some running form focused data as seen below:
The app notes though that it needs more data though before it can give me additional thoughts/guidance/etc. As such, I'll do that for a while and then report back probably in December or so, to see how things go.
5) Editing more videos
Few videos require as much editing as action cam reviews or drone review videos. And few videos do as well on YouTube for me as action cam or drone videos. So while I dropped two videos last week for the DJI Mini 2, I have one more I'm trying to wrap up editing on – one focused on sports usage with it. And one that took some 65 or so takes. For realz. An explainer in the video itself.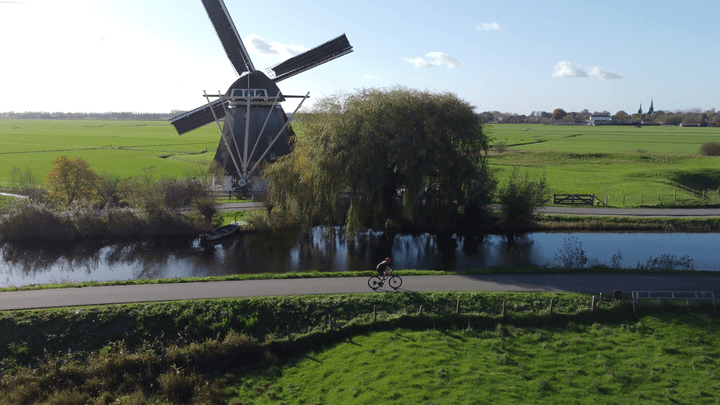 I brought the laptop home and let it churn out rendering footage here. But, I also took home for the last week the external GPU (graphics processing unit) I picked up a few months ago. I got this as a bit of a flexible GPU to bridge the gap on buying a new Mac (or PC laptop) by speeding up rendering times. But to that end, I picked up a GPU to put in it that was compatible with both Mac and PC, and a case that was equally as compatible. Thus, I dragged that home too. But I don't have a picture of it at home, here it is back at the office today:
For the case I used a Razer Core X, and then for the GPU I went with an XFX AMD Radeon 5700 XT. Obviously, if I was doing PC only, I'd use the newer Nvidia gear. But I needed something cross-compatible. And this was before the latest announced AMD gear, plus, there's no Mac compatibility for that at this point anyway. Anyway, it gives my older MacBook Pro laptop more power to rip through editing and rendering faster when I'm doing multi-cam with 2-3 4K streams.
Hopefully that video will be out later today. Just have a few talking bits left to shoot here in the studio.
Update: Here's the final video – as usual, it took me way longer to get it out than I expected. Like I said, drone/action cam videos take forever.
With that – thanks for reading, and have a good week ahead! Next post up should be the Trainer Recommendations guide. Stay tuned!