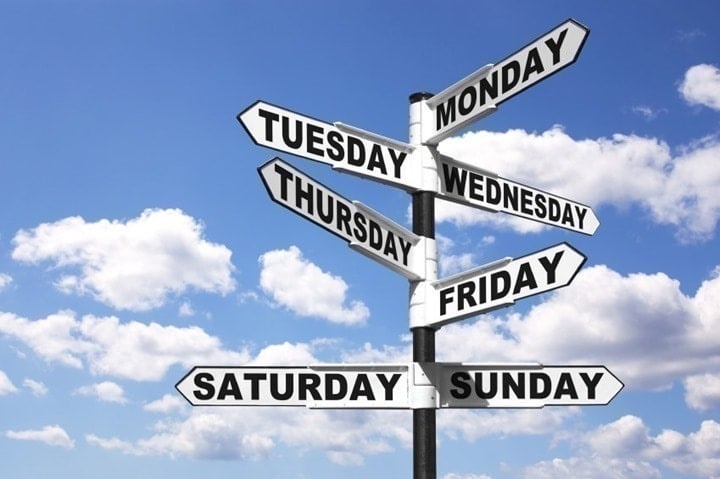 The Week in Review is a collection of both all the goodness I've written during the past week around the internet, as well as a small pile of links I found interesting – generally endurance sports related. I've often wondered what to do with all of the coolness that people write, and while I share a lot of it on Twitter and Facebook, this is a better forum for sending it on to y'all. Most times these different streams don't overlap, so be on the lookout at all these places for good stuff!
So with that, let's get into the action!
Sports Tech Deals of Note:
Some nice little savings on the latest Apple Watch Series 6 in here, as well as the new iPad. Not major, but hey, if you were gonna pick one up…this be the way to save enough for an extra couple pints of Ben & Jerry's Ice Cream.
Product

Sale Price

Amazon

Sale Notes

Garmin HRM-DUAL (ANT+/Bluetooth Smart Strap) - 35% off!
$69
$45
Amazon
This is Garmin's ideal strap if you just want an affordable dual ANT+/Bluetooth Smart option, especially when it's on sale like this - it really becomes the best deal out there right now for a multi-connection strap.
DCRAINMAKER.COM Posts in the Past Week:
Here's all the goodness that ended up on the main page this past week, as noted last week, I planned for this past week to be pretty quiet as I prep for this upcoming week
Monday: Apple Watch Series SE: A Fitness First Impressions Untangled
Tuesday: Fitbit Sense In-Depth Review: All the Data Without the Clarity
Wednesday: Garmin Venu SQ In-Depth Review
Thursday: How to Get Fitbit Non-GPS Activities to Strava
Friday: It's Coming Back! Strava Begins Bluetooth Sensor Beta Test
It's been a busy last 10 days…yet hang tight, more goodness is inbound!
YouTube Videos This Past Week:
Here's what hit the tubes over on the You of Tube, definitely don't forget to subscribe there to get notified of videos the second they hit!
Stuff I Found Interesting Around The Interwebs:
Here's a not-so-small smattering of all the random things that I stumbled on while doing my civic duty to find the end of the Internet:
1) Awesome article on accuracy of SpO2 sensors in watches today: While headlined as for the Apple Watch Series 6, the reality is this also applies to Fitbit, Garmin, Withings, and others. Super well written and detailed.
2) Tidbits and highlights from Peloton's Investor & Analyst Session: Lots of interesting items in here and a few linked subsequent posts.
3) How to buy Apple Watch Faces in watchOS7…sorta: The reality is, as the article notes, the 3rd party watch face limitations on Apple Watch remain mostly a giant dumpster fire. It's also surprised me, for a company so good at having a developer ecosystem for all other aspects of their hardware, this singular piece that is usually the easiest of things to accomplish watch-platform wise (where most brands start before offering full apps), has never really happened.
4) TrainingPeaks rolls out new notes feature: Kinda handy, the ability to add notes to a calendar back and forth with a coach.
5) Strava makes 'Metro' data free to urban city planners: This is the long-standing program that helps cities figure out where to invest in bike infrastructure. Previously Strava sold this, and while the price was reportedly high, the reality is this was a small revenue source in the grand scheme of things for Strava.
6) Echelon launches Amazon Prime Bike…then Unlaunches it: As I said in a tweet, I suspect there's way more to this story than Amazon is letting on. And if nothing else, they just learned there's a @#$#-ton of interest for such a thing (even if Walmart already sells the exact same bike for $500).
7) Polar adds HRV Export Option to Site: This was a week or two ago, but it's definitely worth noting. Polar added this from their Polar Flow website. Cool stuff.
Sports Tech Device Firmware Updates This Week:
Each week I quickly highlight some of the new firmware, app, software, and website service updates that I see go out. If you're a sports technology company and release an update – shoot me a quick note (just one-liners are perfect, or Tweet it at me is even better) and I'll make mention of it here. If I don't know about it, I won't be able to post about it. Sound good?  Oh – and if you want to get a head start on things, this page is a great resource for watching Garmin, Wahoo, Polar, and a few other firmware updates.
Garmin Forerunner 245/Music BETA Firmware update: This adds new track mode, plus new recovery time.
Garmin Forerunner 945 BETA Firmware Update: This adds the new track mode, plus daily suggested workouts, and the new recovery time. Also adds Grit/Flow for MTB as well as Bouldering/Indoor Climb profiles.
Garmin Fenix 6 Series BETA Firmware Update: Same as FR945, plus new breathwork profiles (it already had Bouldering/Indoor Climb), and a bunch of other line items.
Garmin MARQ Series BETA Firmware Update: Same as Fenix 6.
Garmin Fenix 5 Series Firmware Update: Just bug fixes.
—
With that –thanks for reading!