Gone is the warm weather of Australia and Singapore, and now it's back to the mostly dreary weather of Amsterdam. Though honestly, it wasn't that bad this weekend. In fact, it felt unseasonably warm for the first weekend of February. I guess I can't really complain. In any event, here's what I was up to.
1) A New DCR Studio Table
As anyone who has ever watched any one of my videos since moving into the Amsterdam Cave about a year ago knows, the table I used in front of the work-bench for unboxings and such was a bit…umm…wobbly.  The table is actually awesome in real-life, but not super ideal when a ceiling-mounted camera is zoomed in on a small watch, making even a 1-2mm movement look massive.
We originally bought the table for the Bertie's Cake Studio in Paris, actually picking it up on a weekend trip to Dijon (yes, the mustard place). It was on clearance at a small furniture shop. We had our bikes with us that trip and managed to disassemble the table and get it fit into the van. Woot! It was used as a display and photography table for cakes for years. I slowly started doing product photography on it too for a while, though that was cumbersome removing all the display cake stuff each time. Actually, this older post manages to capture both those two things one after another!
Given that, this fall I was determined to pick up a more stable table. I found one on a Dutch auction site and had it delivered back in December, but didn't have time to get it all re-assembled till Friday. Had it just been simple assembly it'd have been a 3-minute task. But I wanted to make the table taller – about 10-15cm or so ideally (3-5"). For some odd reason, all the tables we've got in the Netherlands are disturbingly short.
I got it unpackaged: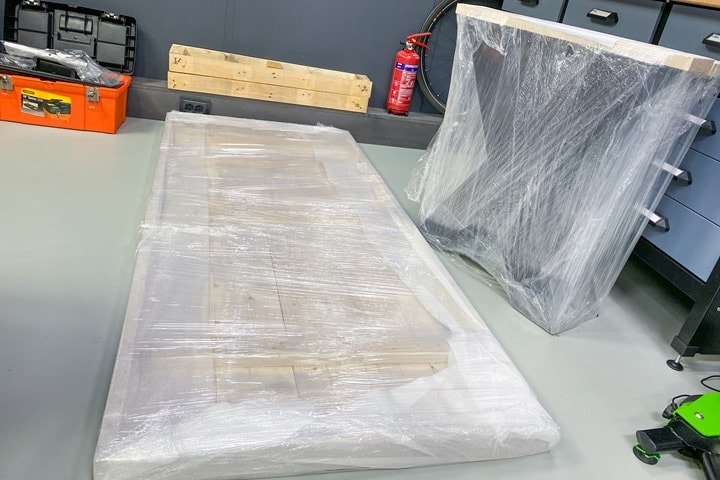 Then I went and grabbed some wood from the wood dumpster at our building. I ended up cutting it in half. Regrettably the electric saw and regular hand-saw were at home for some reason, so I had to use very much not the right tool for the job. Still, faster than going home and back.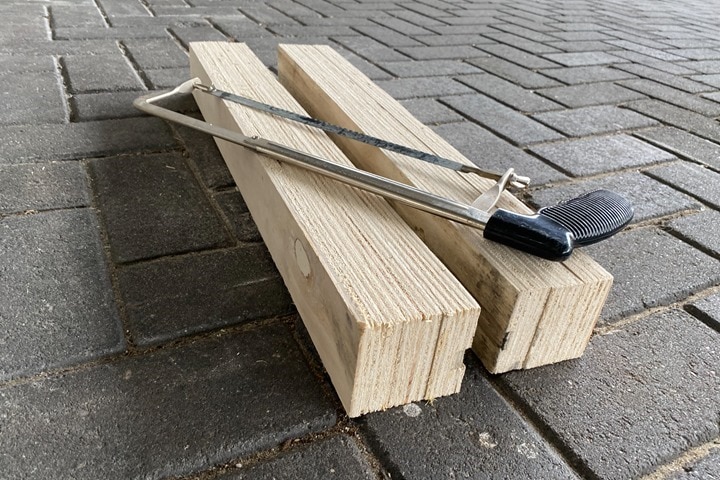 A boatload of giant-ass screws later, and I had made it taller: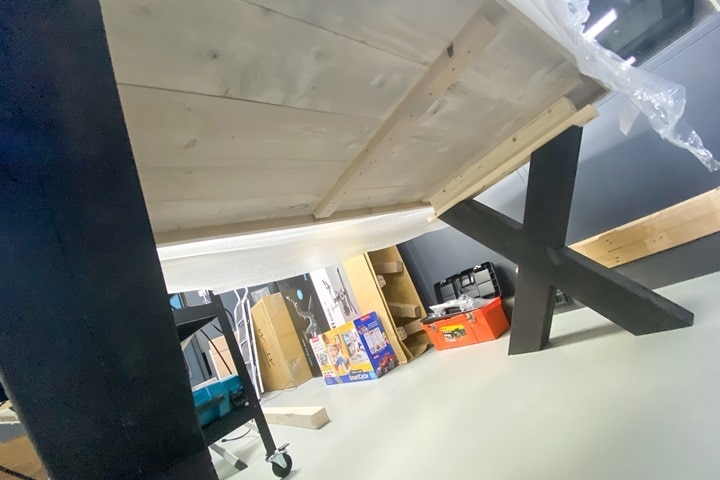 And, done: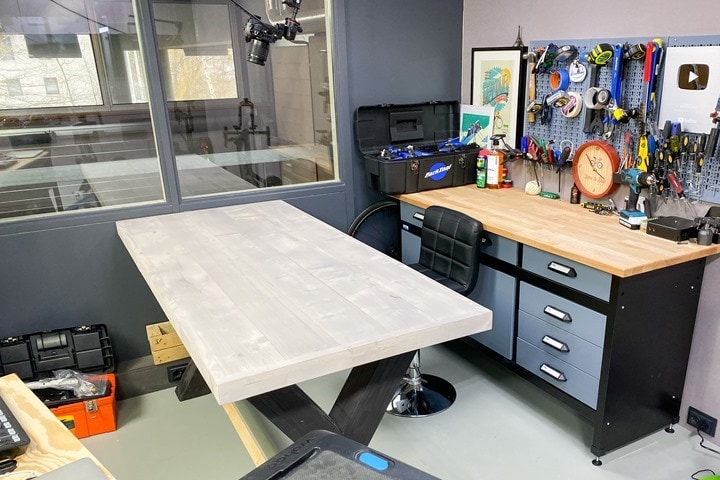 It doesn't wobble. Mostly because I can place it directly against the wall. Not because it's any less wobbly after my 'height increase'. Standalone it's wobbly AF due to that.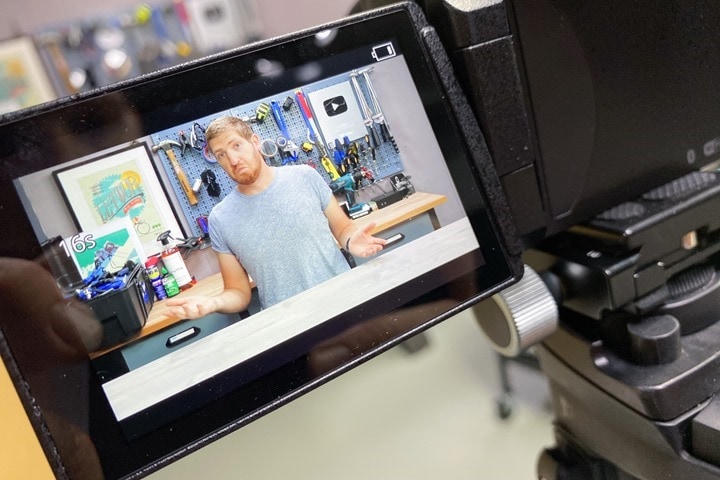 But again, no wobble against the wall now.
2) Gathering more Peloton Power Accuracy Data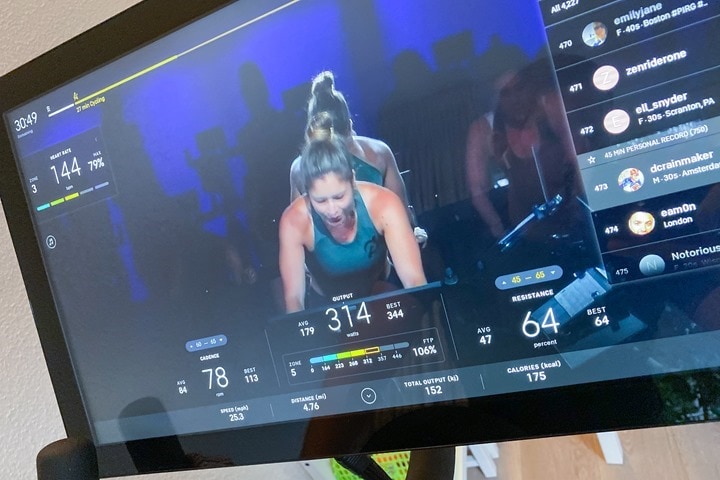 I don't really have a timeline for when I'll publish a Peloton Bike In-Depth review (after buying one used back in early January). Maybe March. However, I have been getting in plenty of rides. All of which I've got Garmin Vector 3's on there for power accuracy comparison. At some point I'll switch to Favero Assiomas for a few weeks, merely to demonstrate it's not just N+1. Maybe even a pair of PowerTap pedals too. Either way, two more Peloton workouts in this weekend.
The one thing I continue to be somewhat intrigued upon is how 'misunderstood' Peloton is within the endurance sports community. For example, if I were to show you the structured workouts in an app-agnostic way, my bet is that some workouts would be indistinguishable between Peloton and TrainerRoad. Especially those that are power-zone focused. Yup, just like TrainerRoad they've got precise power targets based on FTP as well as ancillary targets like cadence. Of course, there's also plenty of other differences. But the more I use it the more I see the similarities.
In any case, here's a few more power accuracy examples. With about 10 rides on it now, the trend seems to be pretty clear: It drifts as it warms up, with the most significant drift happening after about the 20ish minute marker. Here's an example from Friday:

You'll see that the first while it's incredibly close, and then it starts to meander. While one could try and argue that it's a Vector 3 drift issue, I've got 2.5 years and probably hundreds of rides of evidence against dozens of other power meters to indicate Vector 3 simply doesn't drift. It might have plenty of other reasons to be upset about, but drift isn't one of them (also, why I'll swap to another pedal power meter or two for fun).
I haven't done any non-instructor workouts yet to try and narrow down exactly where it's most susceptible to drift. Meaning, does higher cadence drive more drift, or higher power, or something else? But time certainly does, which I think is heat-driven.
Why do I think that? Well, aside from things typically warming up – on Saturday the radiator directly next to the bike decided to turn on right at the start of the workout. This is the first time this has done it, but given it's less than 30cm (1 foot) from the bike, it has an immediate impact. And in doing so, the drift started at the 8-10 minute marker, rather than later in the workout.

Also, for the fun of it, if we look back at the test numbers I did before I disassembled the bike and relocated it thousands of miles away, the drift was there too. As it has been in the three other locations around home that I've used it in.
Again, more data to collect here. Also, I haven't contacted Peloton to see if there's any tricks to mitigating drift or such. Typically speaking if it were just an accuracy/calibration issue, it would be consistently wrong across the entire workout. But it's going from +/- 0.5% earlier in the workout to +/- 5-7% later in the workout Of course, before folks get all outraged, it's probably important to point out that there's far more to a Peloton bike than the power accuracy. That's sorta why they've sold approximately 500 *times* more bikes than Tacx, and probably double that again for Wahoo, all with attach/renewal rates that Zwift would dream of. But we'll get into that later.
3) Under the cargo bike
Ok, two long chunks above. So here's a quickie! I mounted a GoPro under the Urban Arrow coming home from the office on Saturday. We had brought the kids down there to practice riding bikes inside (it's a massive undercover warehouse basically). I've been wanting to mount a camera under there for a while. Initially I mounted the camera a wee bit close to the ground, and made it approximately 5 meters from the front door before I clipped the concrete. A short bit of repositioning later and I was good to go.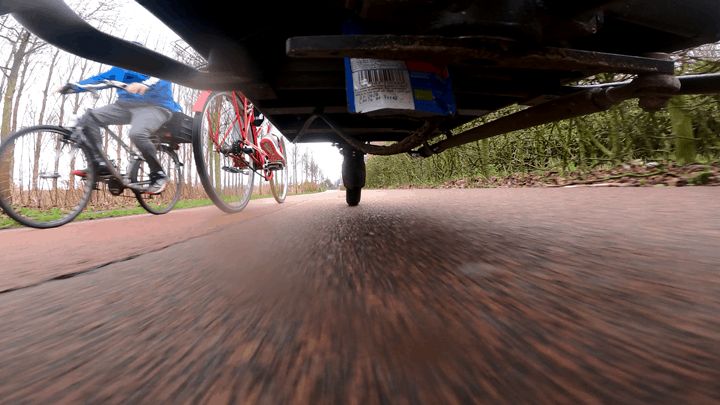 It's a fun view. I put the video up on Instagram here in the story archives – just tap 'Cargo Bike'.
4) Track Run
I headed out Sunday for a quick track workout. I had about an hour to spare once the kids went down for nap, so by the time I got all my watches ready and outside that was about 50 minutes of usable time. I figured I'd go to the track, do 800's till my clock ran out, and then run back.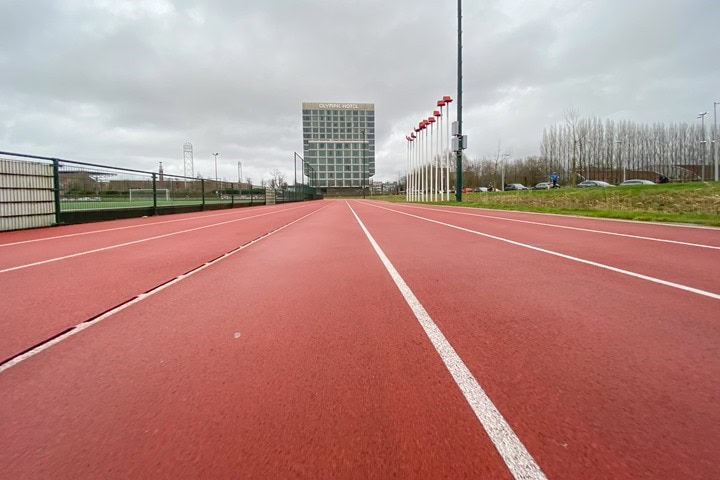 It was crazy windy. The bar for wind in the Netherlands is reasonably high. But the way I can tell how windy it is, isn't by going outside. Rather, by what type of aircraft are landing over the top of our home, and about 10 seconds later, the track. Typically this runway is just used for business jets and nearby European flights (narrow-body aircraft).
But, when it gets crazy windy it becomes widebodies all day long. A380's, 747's, 777's – you name it. And that was the case then. The running track is on short final to runway 04-22, though every once in a while I've seen some cargo 747's do some crazy approaches to 09-27 making a hard right bank at the last minute in.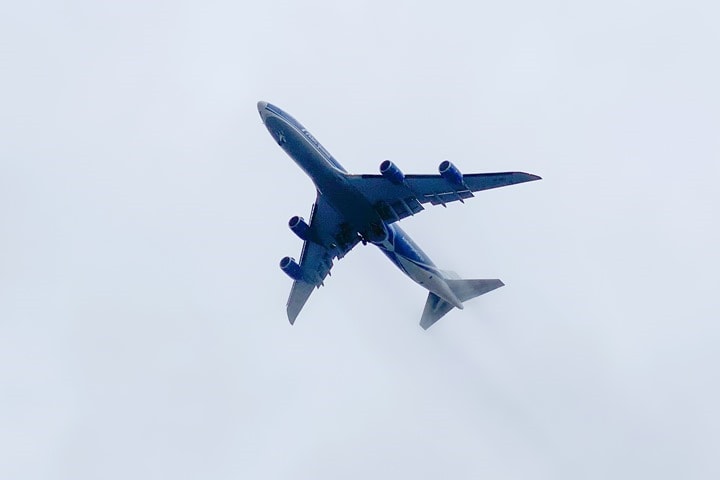 In any case, my 800's were nice. Nothing crazy. I was doing them at a ~4:00/KM (6:20ish/mile) pace, depending on my luck with the wind. Some were closer to 3:50, and some were 4:05/KM. I'd do 200m walk/jog in between, and the direction of the wind kept changing slightly, just enough to go from 'shrug' to '!@#$#@'.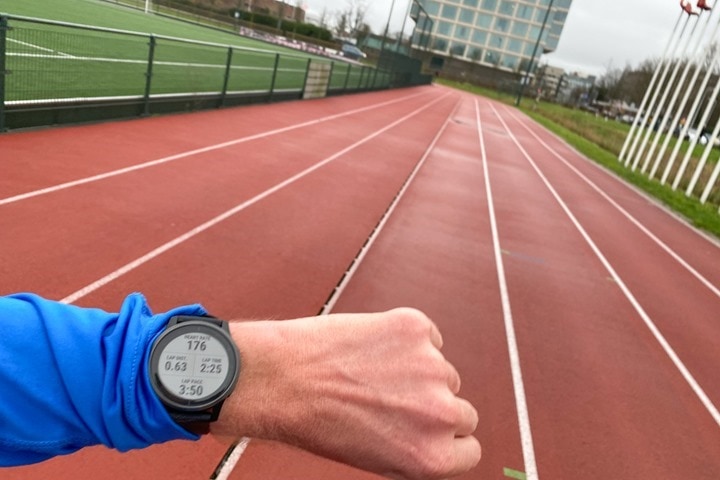 Post-run, I thought this shot was pretty: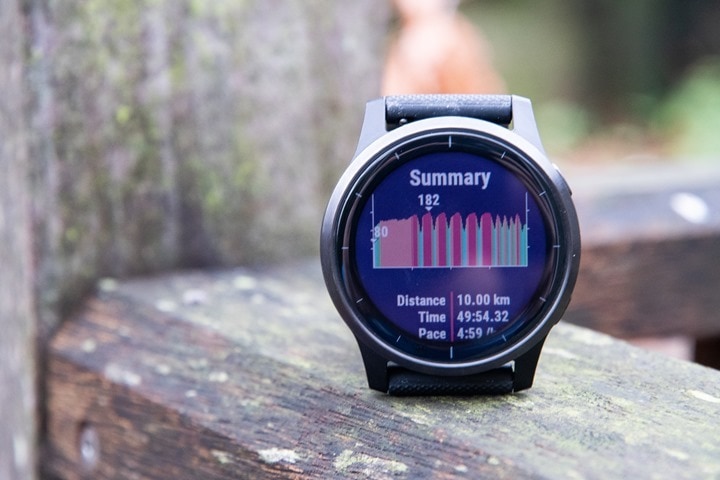 I'll probably use it on my Vivoactive 4 review. Might even finally do that this week. I've got 6hrs and 18 mins left on this flight's worth of time to kill.
5) Fresh Pasta with the Kiddos
After getting back from the track it was time to make fresh pasta with the kids. They helped with some of the mixing of ingredients (just flour, water, eggs, and salt), and then kneading of the dough.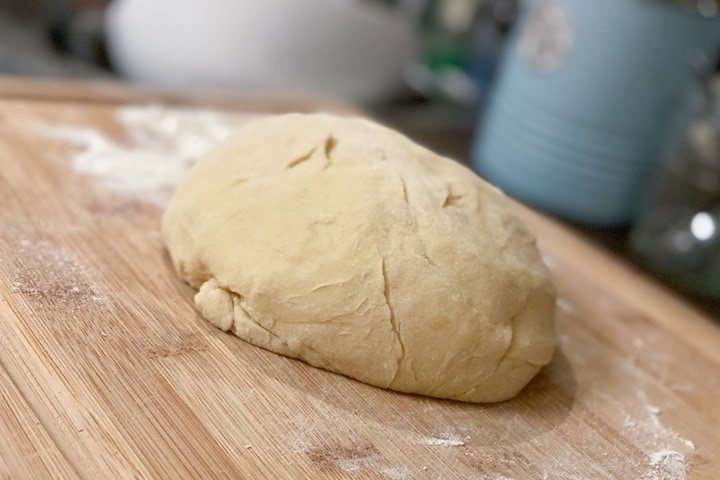 The entire process doesn't take that long – perhaps 30 minutes from start to finish, including letting the dough rest a bit. I bought the KitchenAid stand-mixer pasta maker attachment kit over a decade ago, which includes a flat sheet roller, and then two cutters. One for fettuccine, and the other for spaghetti. I personally prefer the fettuccini one, but the kids want spaghetti. So…spaghetti it was.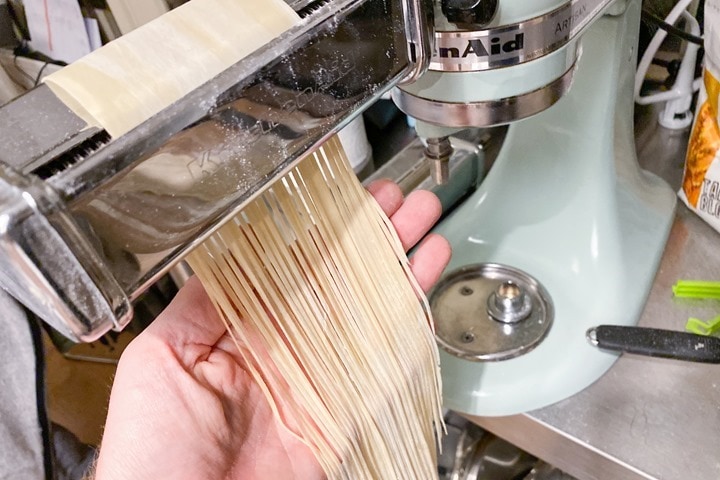 Afterwards they selected pesto sauce, their favorite. But…I've got no pics of that. Sorry! With that, the weekend is a wrap!
Thanks for reading and have a good week ahead!