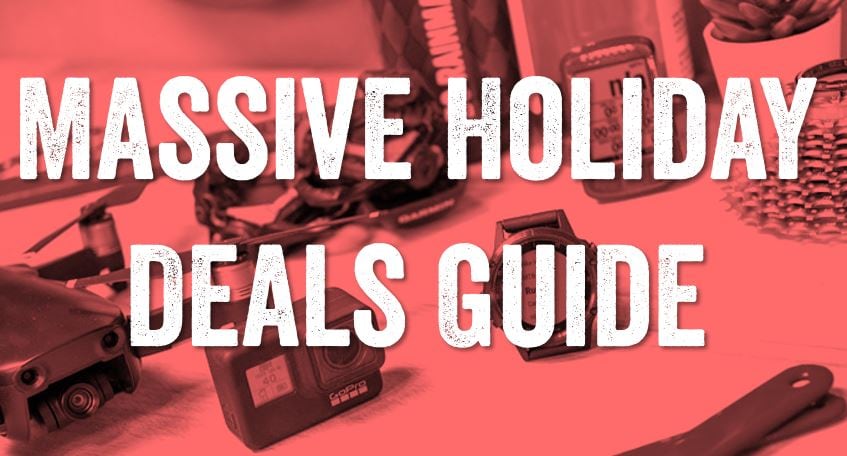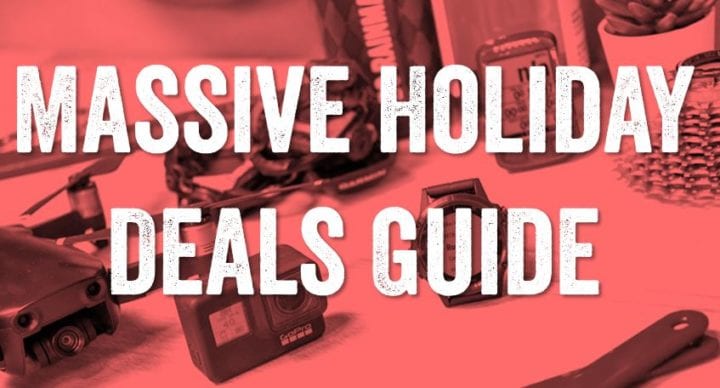 It's that time of year again when there are tons of sales on all sorts of sports technology items.  Everything this year is pointing to earlier sales than normal, as manufacturers and retailers alike try to lock in your dollars ahead of time.
The typical ebb and flow of this time period is:
Pre-Thanksgiving deals: These are everything ahead of the US Thanksgiving (which is today, Nov 28th). These were pretty solid this year.
Black Friday deals: These are tied to Black Friday (BF), on Nov 29th. Some span this entire weekend, some even starts Thursday the 28th.  Generally speaking, most retailers have access to the same major deals (i.e. Garmin, Fitbit, GoPro, etc…).
Cyber Monday deals: These are on Monday, Dec 2nd. Occasionally they spill into that Tuesday the 3rd as well
General December deals: We tend to see 'repeats' of some deals in the mid-December time-frame (usually around the 10th-15th). These are rarely better than BF deals, but usually quite good if you missed something.
This year virtually every deal has leaked already for Black Friday, so don't expect any surprises. However, what you will see is Amazon going wild occasionally and just offering astounding deals on new things (like 40-50% off deals). So keep your eye on my Twitter feed, I'll constantly be listing the best deals.
Watches & Wearables:

This covers anything you can wear that's watch-like or activity band-like, including sensors.  Generally speaking, you'll mostly find deals here that are on things I've written about in the past.  So you won't find a deal on some random non-sports tech watch here, or on socks.  Unless the socks have some crazy sensor or something in them.
Product

Sale Price

Amazon

Other site

Sale Notes

Apple AirPods Pro - $50 off!
$249
$197
Amazon
Apple AirPods with Wireless Charging Case - $50 Off!
$149
Amazon
⚡ I use AirPods primarily when I'm travelling just to listen in airports, planes, etc... I don't tend to use these for workouts due to them falling out. Personally, I just use the basic model.
Apple Airpods (2nd Gen) - $30 off
$159
$119
Amazon
I use AirPods primarily when I'm travelling just to listen in airports, planes, etc... I don't tend to use these for workouts due to them falling out.
Apple Watch Series 6 - 40mm RED - $70 off
$399/$499 (cellular)
$329
Amazon
This is a very solid deal on the Apple Watch Series 6.
Fitbit Charge 4 - $50 off!
$149
$99
Amazon
REI
Currently the best deal we've seen to date, matching only the Black Friday deal last fall.
Fitbit Versa 3 - $50 off
$229
$179
Amazon
REI
This is the first time the Versa 3 has been on sale.
Garmin Forerunner 245 - $50 off
$299/$349
$249
Amazon
REI
Both the Forerunner 245 is on sale for $50 off. While not a huge sale, it's actually the lowest we've seen either product priced to date.
Garmin Forerunner 245 Music - $50 off
$299
Amazon
REI
Both the Forerunner 245 Music is sale for $50 off. While not a huge sale, it's actually the lowest we've seen either product priced to date. The FR245 Music supports Spotify, Amazon Music, and other streaming platforms.
Garmin Forerunner 45/45S - $50 off
$199
$149
Amazon
Backcountry
If you're looking for a runners focused watch, this is a pretty good deal, about 25% off. The FR45 basically packs all the features of the previous generation FR235...just now in the FR45 series.
Garmin Forerunner 935
$499
$269
Amazon
⚡ Sure, it's not the latest edition, but the FR935 is the staple of many triathletes and runners, and it still an incredibly solid watch. We saw this a bit lower last summer on Amazon Prime Day ($239) - but beyond that, this is pretty darn low. Also, I say $100-$200 off, because the 'base' price fluctuates a bit these days. Sometimes retail is $399 sometimes $499.
Garmin Forerunner 945 - $50-$80 off
$599/599EUR
$519
Amazon
Backcountry
Not a bad deal, the price seems to fluctuate between $50 off (official Garmin sale price currently), and $75-$80 off (unofficial sale price).
Garmin Instinct - $80 off
$299
$169
Amazon
This is a pretty strong price, though over time the pricing norms have as slowly dipped further and further.
Garmin Vivoactive 4/4S - $80 off
$299
$269
Amazon
This is Garmin's current offering to compete with the Apple Watch series (alongside the Garmin Venu), and this is a good price, though, it does go lower from time to time (not since Black Friday 2020).
Garmin Vivofit Jr. 2 - Incl Disney/Avengers/Star Wars variants ($20 off)
$79
$49
Amazon
These are Garmin's kids activity trackers, and what both of my two oldest daughters wear daily (princess and Disney edition variants).
Samsung Galaxy Watch 3 - 43% off
$238
Amazon
This is the lowest price I've seen on the Samsung Galaxy Watch 3, which typically is 'only' on sale for about 30% off.
Suunto 7 Wear OS Watch - $60 off
$399
$339
Amazon
The Suunto 7 floats on and off sale occasionally, but usually not more than 20% off.
Cycling Gear & Trainers:

Got a bike? Then this section is for you.  Everything from bike computers to bike lights to trainers, it's all here.  I won't generally be adding things like brake cables or bike seats here, but if I find a good deal on a cassette to stack on that new direct drive trainer you just bought, I'll probably list it here.
There are no deals currently.
Action Cameras & Drones:

Wanna record it?  No better way than an action camera.  Anything that's action camera related or drone related you'll find here.  That's especially true of action camera mounts, which are often found for great deals around the holidays.  Same goes with drone and drone accessories.  Usually a great time to pick up an extra battery or extra props.
| | Product | Sale Price | Amazon | Other site | Sale Notes |
| --- | --- | --- | --- | --- | --- |
| | GoPro Hero 9 Black - $50 off | $399 | Amazon | REI | ⚡ This is the camera I use for all my daily shooting during sports. Actually, I've bought a few of them. Note that if you're a GoPro Plus Subscriber, then it's a bit cheaper at $349 from GoPro directly, but otherwise, it's $449. |
Other Sports & Fitness:

Anything else that's sports and fitness related that I think is interesting will be here.  It may not be super techy – but it's stuff that most readers will be using in pursuit of their running/cycling/swimming/hiking/whatever.
There are no deals currently.
DCR's Random Gadget List

This is basically the mostly totally unrelated gadgets and things I think are cool deals that I've likely bought one or five of (you can never have too many, right)?  Some of it's probably photography stuff.  Some of it's random stuff like chargers and battery packs that I use daily, fun camera gear I use to make videos like sliders and turntables, and well…just random things you'll find around the DCR Cave.  It's all random…but it's all awesome randomness!
There are no deals currently.
European Deals!

What's that? You're not in the US and still want a deal?  No problem!  First off, you should note that some retailers do send some items overseas.  For example, Clever Training can send many products overseas, and do so at a flat-rate $29USD shipping cost.  You'll want to check the individual item.  For some deals, that could be a huge savings!
Beyond that, I'll be tracking Euro-specific deals here.  These will mostly include both Clever Training Europe (UK) as well as Amazon European deals.
Woot – important! The Clever Training Europe deals below can be combined with the DCR 10% discount coupon code DCR10BTF.  Boom! So yes, another 10% savings on top of these prices!  Plus free shipping in Europe for orders over 75EUR (almost everything in the list from CT).
Note: On Amazon Europe deals, generally speaking, you can order from any Amazon European country site (i.e. Amazon France) and have it shipped within the EU (i.e. Spain). Thus, many times deals are duplicated across the sites.
Remember these deals refresh each day for the most part, and usually only last a few hours. Jump if you see something you like!
There are no deals currently.