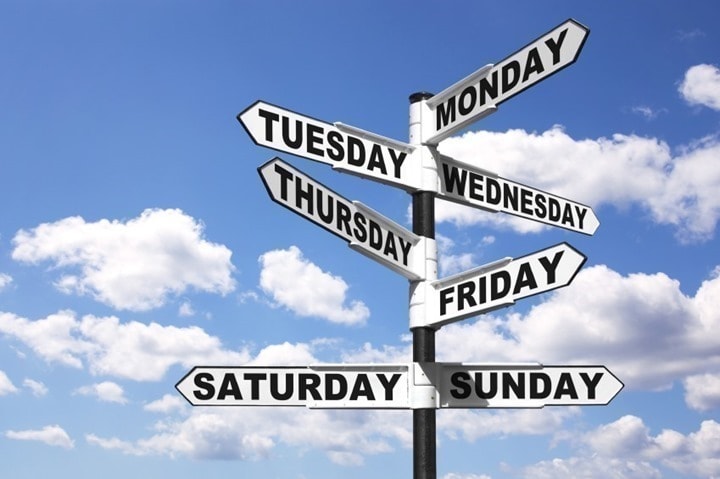 The Week in Review is a collection of both all the goodness I've written during the past week around the internet, as well as a small pile of links I found interesting – generally endurance sports related. I've often wondered what to do with all of the coolness that people write, and while I share a lot of it on Twitter and Facebook, this is a better forum for sending it on to y'all. Most times these different streams don't overlap, so be on the lookout at all these places for good stuff!
So with that, let's get into the action!
DCRAINMAKER.COM Posts in the Past Week:
Here's all the goodness that ended up on the main page this past week:
Monday: 5 Random Things I Did This Weekend
Wednesday: Kinomap Rolls out Coached Workout Functionality, Revamped User Interface, Apple TV App
Thursday: First Sports Tech Cloud Platform & Incubator Announced by Zone5 Ventures
Saturday: Kona Bike Count 2019 Power Meter Analysis: 10 Years of Data
Sunday: Continued Expansion of the DCR Team: Hello P3!
Sports Tech Deals: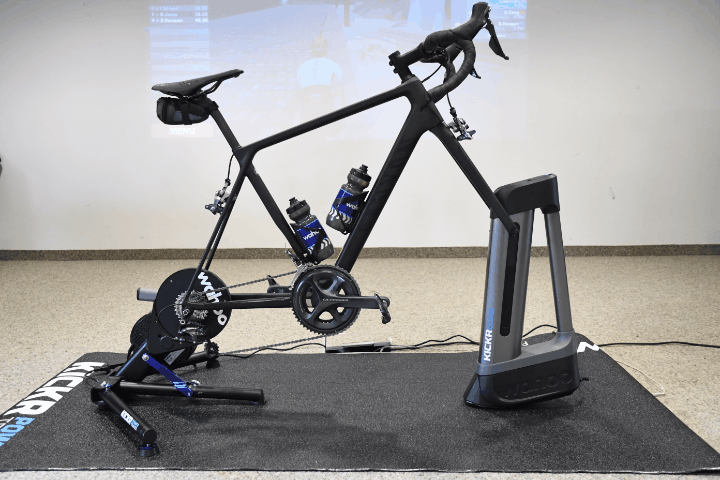 Here's the quick line-up of deals, mostly trainer focused:
1) There's currently a bundle deal on the Wahoo KICKR18 (most current model for this upcoming winter) and the Wahoo KICKR CLIMB, which saves you $200. We don't generally see sales on Wahoo gear outside of the Black Friday and spring sales, so if you're looking for a deal on these particular items, it's solid. Plus, you've basically just made yourself a Wahoo KICKR Bike for half the price. You can spend the savings compared to the KICKR Bike on approximately 400-500 pints of Ben & Jerry's Ice Cream. Oh, and free US shipping and immediate availability.
2) There's currently a deal on the original CycleOps/Saris Hammer (H1) down to $649, from the usual $1,000.  This is basically on clearance, given it's been superseded by the Hammer 2 (H2) and just announced H3 units. Though the H1 did actually get a substantial firmware update this past summer that increases accuracy on sprints considerably.
3) There's currently a deal on the Tacx NEO 2 for $200 off, down to $1,199. This reduces down last year's Tacx NEO 2 by a considerable bit, whereas the new NEO 2T takes its place as the top-spot. And heck, at the moment I'd actually take the one-year-old NEO 2 over the NEO 2T (until they fix the 2T firmware anyway).
FIT File Podcast This Week:
Episode 89 of the podcast is up! FIT89 Ride it like you stole it: The Zwift/British Cycling Cheating Scandal Explainer
October has arrived on the sports tech scene full of turbulence, here's what was on tap this week:
– The entertaining stories of our smart bike deliveries
– Wahoo acquires Speedplay Pedals, what does it mean?
– Ray costs Shane more Money: GoPro Hero 8 released
– Skydio 2 drone announced: Yet more financial distress for Shane?
– InsideRide KICKR E-Flex Accessory Announced
– Zwift Mountain Bike Steering released to public
– The Zwift/British Cycling Cheating Fiasco
— Part 1: Technical explainer
— Part 2: Admission & Penalties
— Part 3: Debunking excuses
— Part 4: Punishment worthy of the crime?
Listen here, or four options for where to find the podcast:
A) iTunes: If you've got an Apple device, we're there!
B) Google Play Music: Yup, we're here too (and on Google Podcasts app)
C) Spotify: Of course we're on Spotify now – you can even cache it on your wearable too!
D) RSS Feed: Follow along using the direct RSS feed
Stuff I Found Interesting Around The Interwebs:
Here's a not-so-small smattering of all the random things that I stumbled on while doing my civic duty to find the end of the Internet (and in this case, some of these are from the past few weeks…as my backlog is a bit longer coming out of summer):
1) Behind the Scenes on the GoPro launch video: Some interesting tidbits here from one of the Engadget folks that went out with the GoPro crews – probably most notably that the Hero 8 launch video isn't actually filmed entirely on Hero 8 cameras. The first clue was the table full of Hero 7 cameras (you can tell by the battery door), but also later in the article it's discussing this in text.
2) Speaking of that launch video: If you want one of the lead dudes at GoPro who edits that video (and takes incredible shots) preset settings and what settings to use for what things, check out his presets post. He's also got a detailed Hero 8 Black detailed features post, which roughly is kinda like my review, but with all the tidbits that only an engineering person might know (and of course, given from a GoPro employee, perhaps skipping over some of my frustrations). Still, hands-down always my favorite annual GoPro post out there for any new unit.
3) Peloton sues cycling rival Echelon: Oh Peloton, always suing everyone. Except, when getting sued by others. As good as Peloton's product is (really, it's very good – I think it's excellent), they've got an onslaught of competitors about to jump down their throats. Big name competitors with big money. Will certainly be interesting to see how this plays out.
4) Zwift's Kona Tri Team House Tour: Well then, that's an impressive setup for the team. Dang – is there really any tri team that's better equipped out there? Maybe Bahrain, I guess?
5) Inside Cirque du Soleil's Technology Lab: I love me a good Cirque show, and this is a cool look behind the scenes at some of the shifts the company is having to make to adapt to shorter audience attention spans, from a tech standpoint.
6) Oktoberfest E-Scooter Debacle – Hundreds of Drunken Riders Lose Their Driver's Licenses: What would be interesting is whether or not cyclists also lost their licenses (or what-not) too, or if there was enforcement there? Perhaps there's a headline on that somewhere that didn't make US coverage.
7) Massive analysis of a single Strava climb: Super cool study (full PDF here). See, this is the type of thing Strava needs to encourage. Today, it actually bans this, as it doesn't allow any automation against their platform (perhaps the study got permission). But these types of things result in huge PR boosts – such as the CyclingTips post and countless others. Plus, it doesn't cost Strava anything to do this.
Sports Tech Device Firmware Updates This Week:
Each week I quickly highlight some of the new firmware, app, software, and website service updates that I see go out. If you're a sports technology company and release an update – shoot me a quick note (just one-liners are perfect, or Tweet it at me is even better) and I'll make mention of it here. If I don't know about it, I won't be able to post about it. Sound good?  Oh – and if you want to get a head start on things, this page is a great resource for watching Garmin and a few other firmware updates.
Acer's Xplova removes camera cloud functionality: Normally this section is reserved for feature adds, not removals. But the Xplova bike computers will no longer have cloud storage for short video clips. My guess here is this isn't a cost reduction issue, but rather more likely related to lawsuits of camera clips for people that haven't given permission to have their video stored online (meaning, other people caught on camera). Just a hunch.
Garmin Edge 130 Firmware Update: Minor bug fixes.
Garmin Edge 530/830/1030 BETA Firmware Update: Mostly bug fixes, however, a little feature listed around indoor trainer control support to actually show the map and elevation profile of the course you're riding from outdoors. This is a good example of some of the upcoming integration Garmin has hinted at following the Tacx acquisition, though, this works for any ANT+ FE-C trainer (which is all of them).
Garmin Fenix 5 Plus Series: Various bug fixes.
Garmin Forerunner 45 Firmware Update: Various bug fixes.
Garmin Vivomove Firmware Update: Minor bug fix.
Garmin Vivosport Firmware Update: Minor bug fix.
Polar V650 Firmware Update: Yes, really, the V650. Unlisted bug fixes.
Wahoo ELEMNT/BOLT/ROAM Firmware Update: Improvements to turn by turn navigation, and map improvements.
—
With that – thanks for reading and have a good week ahead!