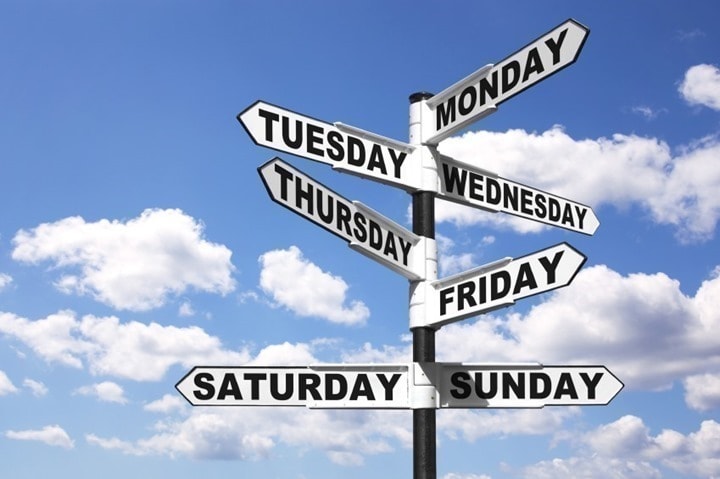 The Week in Review is a collection of both all the goodness I've written during the past week around the internet, as well as a small pile of links I found interesting – generally endurance sports related. I've often wondered what to do with all of the coolness that people write, and while I share a lot of it on Twitter and Facebook, this is a better forum for sending it on to y'all. Most times these different streams don't overlap, so be on the lookout at all these places for good stuff!
So with that, let's get into the action!
DCRAINMAKER.COM Posts in the Past Week:
Here's all the goodness that ended up on the main page this past week:
Sunday: First Look: The 4iiii Fliiiight Smart Trainer
Monday: SRM X Power MTB Power Meter First Look: A Turning Point for SRM?
Tuesday: Apple's Series 5 Watch Will Have Always-on Display, drops price of Series 3 to $199
Thursday: Garmin Launches 'Connected GPS' Functionality For Wearables Without GPS (Vivosmart 4 & Vivomove 3)\
Expect some indoor bike/trainer first looks and reviews goodness coming up this week (for already announced things). Plus probably a bit of Apple Watch stuff too. And, who knows what else might hit the pile!
Sports Tech Deals: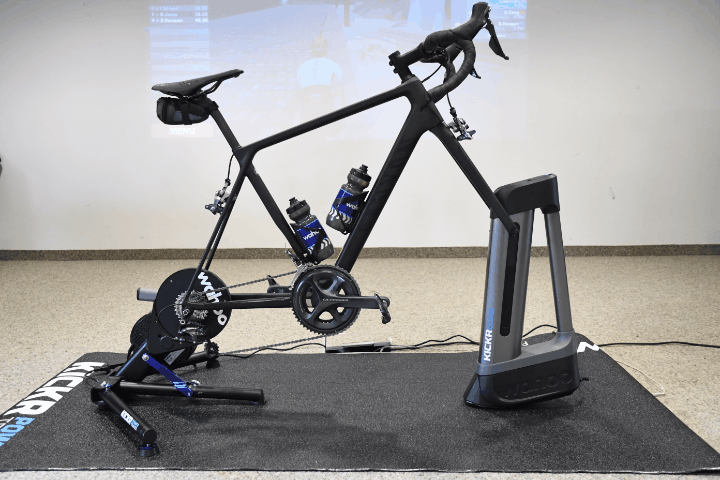 There's currently a new deal bundle on the Wahoo KICKR18 (most current model for this upcoming winter) and the Wahoo KICKR CLIMB, which saves you $200. We don't generally see sales on Wahoo gear outside of the Black Friday and spring sales, so if you're looking for a deal on these particular items, it's solid.
Plus, you've basically just made yourself a Wahoo KICKR Bike for half the price. You can spend the savings compared to the KICKR Bike on approximately 400-500 pints of Ben & Jerry's Ice Cream. Oh, and free US shipping and immediate availability.
FIT File Podcast This Week:
Episode 86 of the podcast is up! Here's your complete Eurobike 2019 sports tech recap. We dive into all the new tech found at the show this year, and our thoughts on everything. Here's the full lineup (in the order we discuss them):
Smart Trainers:
Tacx (Neo2T)
Elite (DiretoX, Tuo, Suito)
Wahoo (none. But new firmware!)
Saris (H3, Rocker, Desk)
4iiii – Fliiiiiiiiiiiiight
Kinetic – R1 (not new)
Jetblack – Volt and EMS
Smart Bikes:
Tacx
Elite's Price Reduction
Stages
Wahoo
SRM
TrueKinetix
VeloPro
Other Tech/Power Meters:
SRM MTB pedals
Rotor INspider power meter
Zwift steering
Steering devices
Rouvy Apple TV
Kinomap's new layouts
Listen here, or four options for where to find the podcast:
A) iTunes: If you've got an Apple device, we're there!
B) Google Play Music: Yup, we're here too (and on Google Podcasts app)
C) Spotify: Of course we're on Spotify now – you can even cache it on your wearable too!
D) RSS Feed: Follow along using the direct RSS feed
Stuff I Found Interesting Around The Interwebs:
Here's a not-so-small smattering of all the random things that I stumbled on while doing my civic duty to find the end of the Internet (and in this case, some of these are from the past few weeks…as my backlog is a bit longer coming out of summer):
1) Peloton gets sued harder: Assuming harder equals now some $300 million, after the music industry realized they were Napstering a bit more music than they realized at first.
2) The Endurance Sport of Chess: Yes, chess. Definitely some things that never would have occurred to me in this post. Seriously, it's crazy interesting. (Thanks to Robin for the tip!)
3) Garmin South Africa Leaks Payment/Contact Data: I think the title sums it up. If you're in South Africa (or have ordered from Garmin South Africa online), your contact info is no longer yours. My understanding is this is handled by an entirely different entity than the rest of Garmin, hence the country-specific leak.
4) Spanish TV cameras spot marijuana while broadcasting Vuelta a España: Just when you thought your roof-top gardening hobby and prime Vuelta viewing spot was going well.
5) What it's (actually) really like to ride illegally as a woman in Iran: This isn't a piece that has a feel-good ending. Which, is probably even more the reason you should read it. It's short, but hopefully memorable.
6) Fitbit to supply free activity trackers to Singapore Health Program: Sorta. If Singaporeans pay the $10/month for Fitbit's new Premium service, they'll get the band for free. Pro Tip: It'll be more expensive this way. Though, sounds a little bit like the old wireless carrier concept that did the same for phones.
7) Zwift Art: This seems cool – turning various recognizable scenes in the Zwift world into art that could easily fit in your living room. Neat stuff for sure.
8) COROS adds some new colors to APEX: This includes both new colorful straps as well as units themselves. You can check out my COROS APEX review from a bit earlier this year. Somewhat notably however, they will be phasing out the older colors and these newer colors will be the 2019 variants.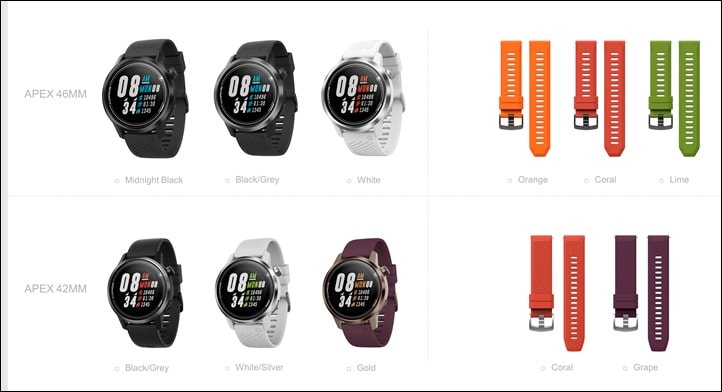 Sports Tech Device Firmware Updates This Week:
Each week I quickly highlight some of the new firmware, app, software, and website service updates that I see go out. If you're a sports technology company and release an update – shoot me a quick note (just one-liners are perfect, or Tweet it at me is even better) and I'll make mention of it here. If I don't know about it, I won't be able to post about it. Sound good?  Oh – and if you want to get a head start on things, this page is a great resource for watching Garmin and a few other firmware updates.
Garmin Fenix 5/5 Plus Series BETA Firmware Update: Mostly minor tweaks/improvements.
Garmin Fenix 6 Series Sensor Firmware Update: If you're one of the handful of people whose optical HR sensor wouldn't turn/stay on, this should fix that. Note that technically the 2.25 version is the beta build, whereas the 2.30 is the production build that's pushed out. But that's only pushed out to 20% of people thus far, whereas if you need it today, just grab the beta file instead until you get offered the final version. Both are fine to use to get you going. If you don't know what problem I'm talking about, don't worry about it.
Garmin Forerunner 945 Firmware Update: Adds swimming optical HR (no longer beta), and a pile of other tweaks.
Garmin Forerunner 245 Firmware Update: Same as FR945 above.
Garmin Vivosmart 4 Firmware Update: Adds "connected GPS" (see blog post above), and cycling as a sport.
GoPro Hero 7 Black Firmware Update: This is from last month, but in case you didn't catch it – it's worthwhile as it fixes some freezing issues.
–
With that – thanks for reading!