For today's '5 Random Things' edition, I'm mixing it up a bit. Mostly because My weekend was heavily skewed inside with the kiddos given the amazingly thorough rain and windstorms we had. So instead, I'll rewind a few days more to the past week I spent back in Paris with The Girl (sans-kids). Sure, the point of that trip was technically Dîner en Blanc, but it was even more so to visit with friends and enjoy…eating. Lots and lots of eating.
For those new around these parts, we lived there until last winter. So we're always looking for excuses to get back.
1) But First, a Run in Thunderstorms
After driving for five hours on Tuesday, I needed to get some miles in my legs. We drove because we had various things we wanted to bring back from Paris (both stuff in a storage unit and other goodies). And honestly, the difference between train times and driving isn't actually all that great (3.5hrs vs 5hrs), especially when one considers how expensive the Thalys tickets often are.
In any case, after parking our rental in a garage it was off to Luxembourg Gardens for a run. Our hotel was basically across the street, and we had plans to meet friends a short bit later, so I didn't want to wander too far. I figured 40 minutes of loops around one of our favorite parks would do just fine.
At the start of the run it was actually rather warm by European standards. Sunny, humid, and warm. But that was all about to change: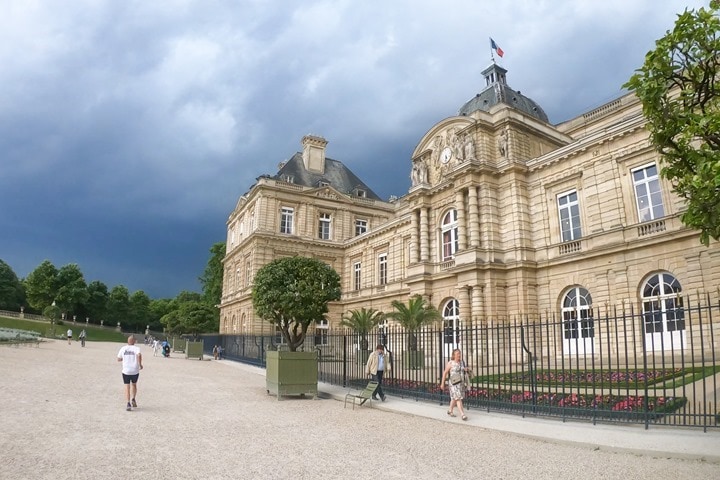 My first lap around the park I could see the incredibly dark clouds building on the horizon. By the second lap I was getting a bit of a sprinkle, which really started to pickup pretty quickly.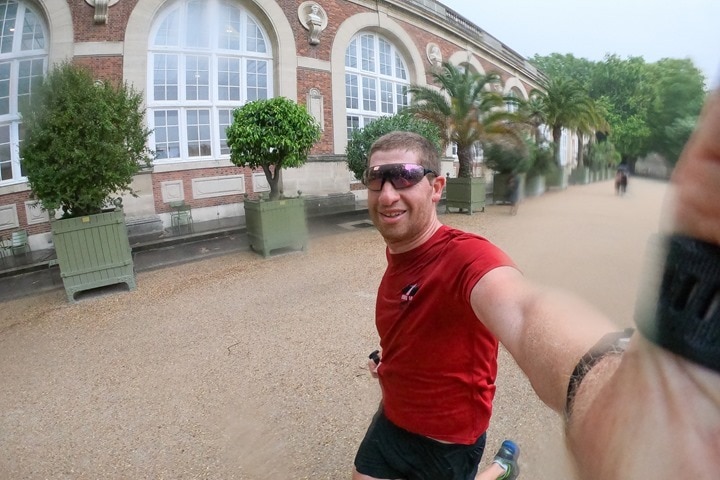 And by the third lap? It was coming down in buckets…with hail.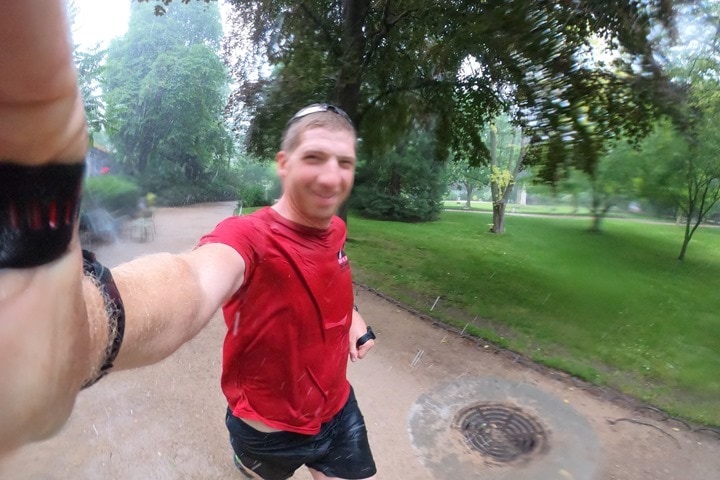 That lap also included thunder, though I didn't see any lightening. Somewhat surprisingly that didn't close the park, which has been a bit of a thing they do these days after an incident a couple years ago.
Of course, by the fourth lap, we were back to sun again: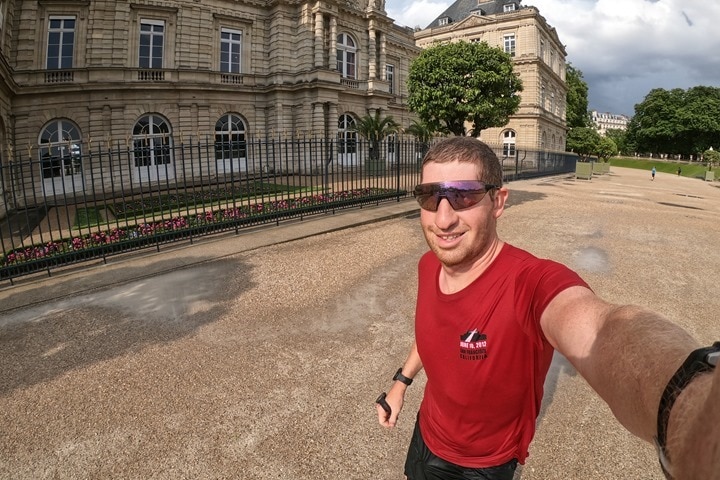 In case you're wondering about GPS performance, for this one I had the Garmin MARQ on one wrist, the COROS Vertix on the other, and then a Garmin Forerunner 945 and Suunto 5 in my hands. They were all roughly in the ballpark, though with slight differences. Good differences for a review.
2) So much food
If there's one thing we miss most about Paris, it's the food. It's really hard to beat the quality of Paris food at the prices you can get it at. Sure, there's equally good quality food in NY or many other cities large and small. But it often costs an arm and a leg. And certainly, Paris can be expensive too – but not if you know where to go. Most of the places on our list are quite reasonable. In any case, it's almost lunch-time here, and I'm just going to go straight gallery style and make you hungry. For example, some pastries:
Or the burritos: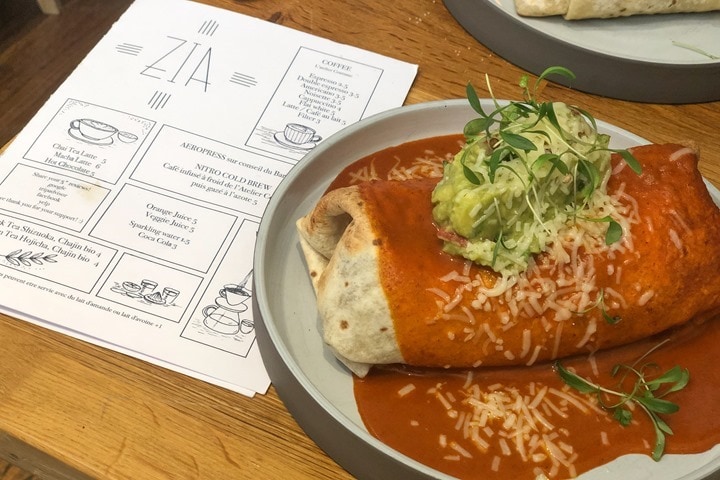 Or maybe the ramen: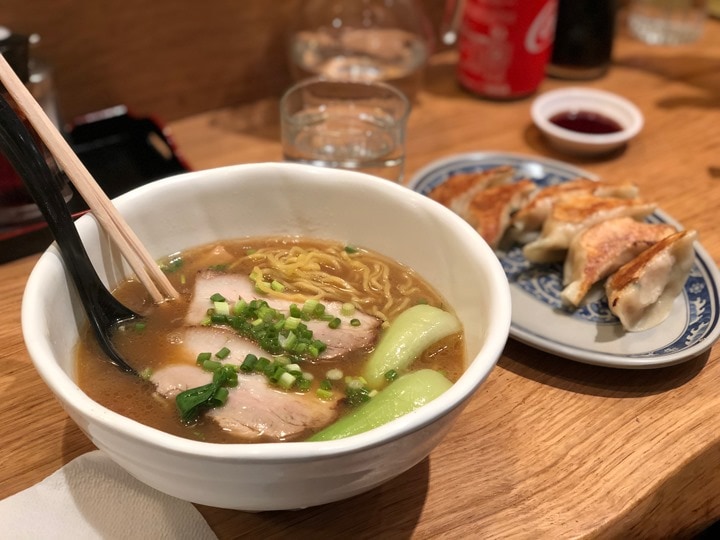 Fear not, we pedaled between these spots using the 'new' Velib. Then we ate some more.
Also, I tried my first e-scooter ever. Seriously, never been on one before. Lime. Mixed thoughts on that, more in a moment.
In any case, you can find our restaurant list here, if you're visiting Paris. I think we visited about half of these places on this trip. Probably because about half of them we're good friends with.
3) An Eiffel Tower Run
Thursday evening it was time to head out for another run. While we'd done a fair bit of walking around, we'd also done a fair bit of eating around too. It's hard not too.
For this run I only had about an hour all in, and I really wanted to include some of my favorite sites around town. That wouldn't give me enough time to do the full loop though, since that'd be close to 10 miles. So instead I figured I'd do it one-way. I'd run to the Eiffel Tower, via the Louvre and a few other spots. Then I'd pickup one of those scooter things for a quick zip back.
In any case, down the hill and across the river I went: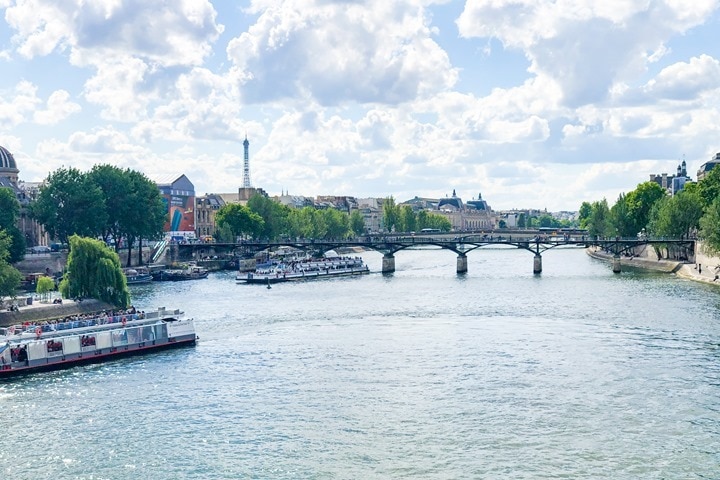 Then turned into the Louvre to run through it and eventually across the Tuileries: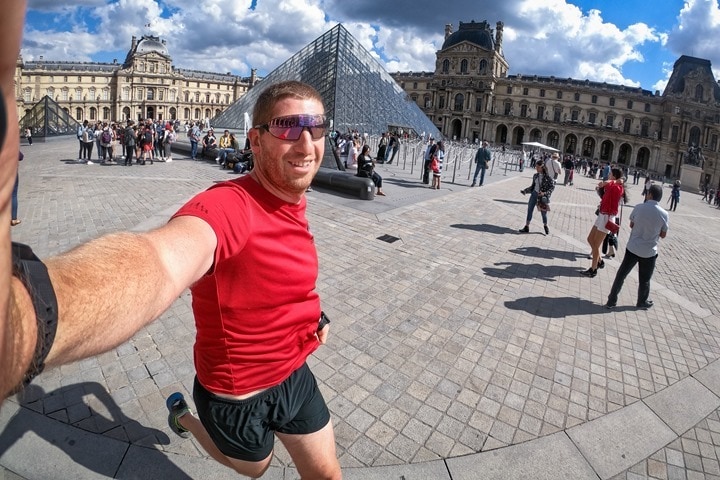 After that it was past Concorde and down along the river for a bit to avoid the street traffic. I'd pop back up again as I neared the Eiffel Tower: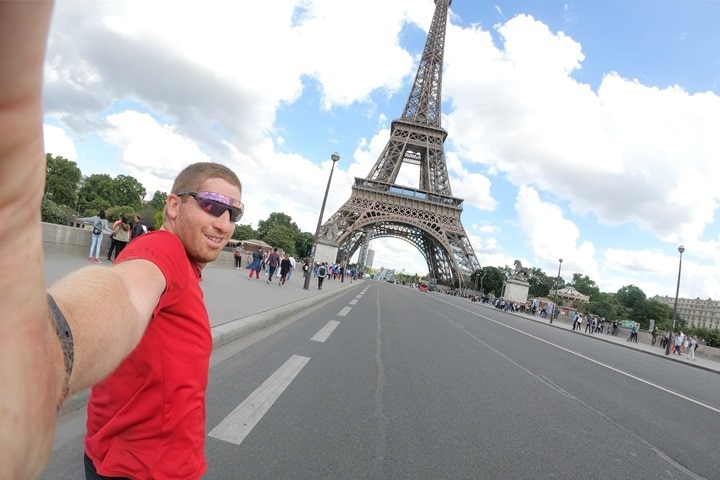 From here I'd do a loop around the Champ de Mars before wrapping up back in front of the Eiffel Tower, adding a tiny bit of back and forth to clean up the mileage number:
At which point I easily found a handful of Lime electric scooters, and used the app on my phone (which I brought with me for this specific purpose) to unlock it.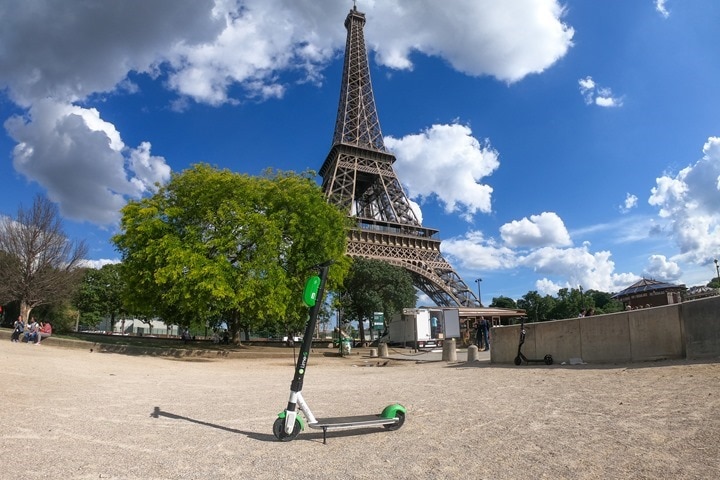 And that worked fine until about 7 minutes later when despite having more than enough battery to get home the scooter told me via an app notification that it was out of juice and turning off. So as I passed another parked scooter I figured I'd switch to that one. Except that one was apparently broken (says the app).
As was the next.
And the next.
And the next.
Seriously, I went through like 4-5 scooters trying to find one that was actually working. Once I did, I was back in business, but it was a huge waste of time. Ultimately while the scooter did work for getting me back, I'm still mixed on the concept. For example, there's plenty of cobblestone streets in Paris, which I discovered is horrendously miserable to try and ride on. And that ignores the whole sidewalk trash aspect of people leaving them everywhere.
Still, they do fill a void that might otherwise be people taking private cars or Uber. And I think we'd all agree that people using an e-scooter is better than an Uber. Fwiw, there's no e-scooter services at home in Amsterdam, and they're banned on bike paths (an odd contradiction in so many ways, but that's for another day).
Oh, on the bright side – the scooter did at least work better than the COROS Vertix on this run. Here's that GPS track:
No idea why or how the Vertix lost the plot in the middle of a sunny and wide open park, but that's Samsung GPS levels of fail there.  For reference, here's the Garmin MARQ which was pretty close to spot on, even through the tunnels:
Hoping to have final reviews of both watches out in the next 7-10 days (at latest).
4) Dîner en Blanc
Now, I wrote an entire post on it already – so you haven't seen it, check it out here. But Thursday night was Dîner en Blanc – so immediately after finishing up my run above, it was straight into the shower and straight back out again for the night.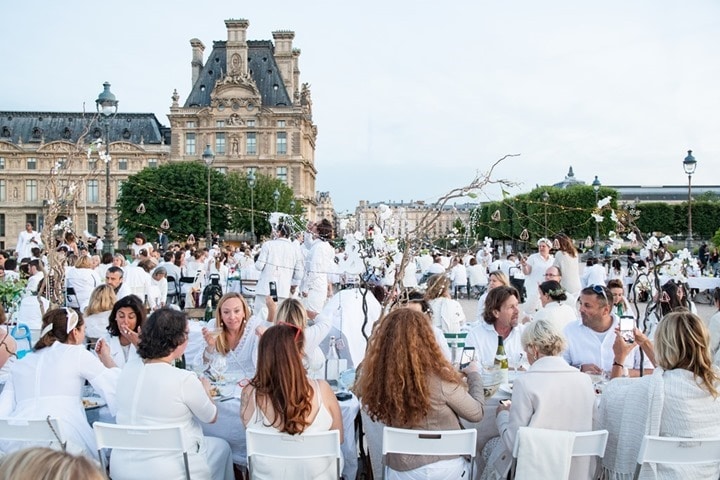 Again, go check that full post out for everything you'd ever want to know about the annual event.
5) Costco France
Damn straight we're visiting Costco. There's only one in France, and none in the Netherlands (or nearby Belgium). In case you're wondering, there's Costco's in the US, Canada, Mexico, UK, Japan, Korea, Taiwan, Australia, Spain, and one in Iceland. Yes, Iceland.
Which isn't to say Costco always has the best prices. They don't. We've got access to other large warehouse type stores in the Netherlands that do have really amazing prices. But as anyone knows, going to Costco is always fun (samples!), and there are specific things only available reasonably priced at Costco overseas, especially certain American products.
In any case, our friends have a membership, so we went with them. We used to have one, but let it lapse after we left France. Speaking of which, if you never saw my huge post on all the fun things at Costco Paris, then check it out.  For example, here's (just) the French cheeses: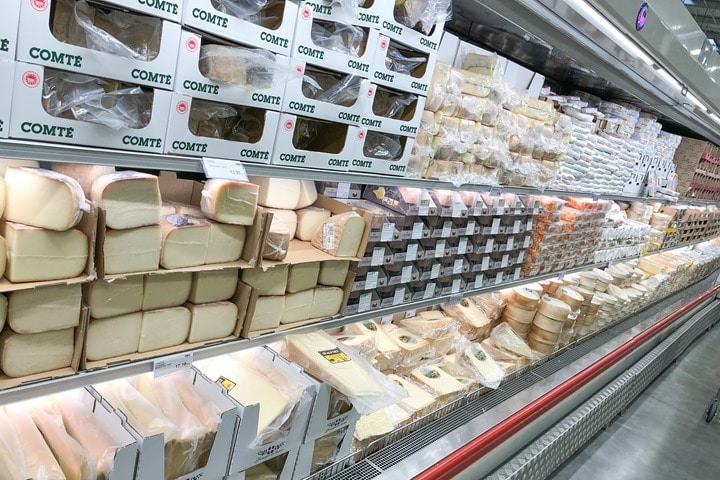 I got some, obviously. Now normally if living in Paris I wouldn't buy cheese at Costco. Not because it's bad, but because I really don't need a dozen rounds of goat cheese or a giant wheel of fromage. Of course, with this being our last stop before driving straight home…I couldn't resist. After all, it was only like 5EUR for this package of one of my favorite cheeses: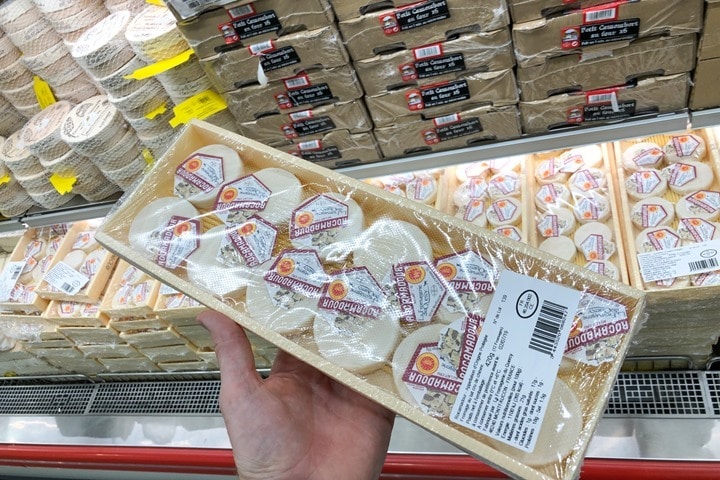 Again, more cheese: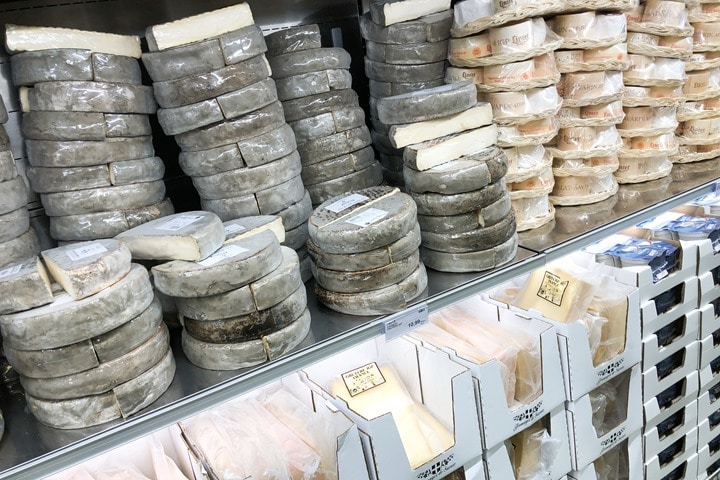 Oh, and you can buy an entire Serrano ham…with both the cutting stand as well as the knife, all for 35EUR. Yes folks, it includes the knife.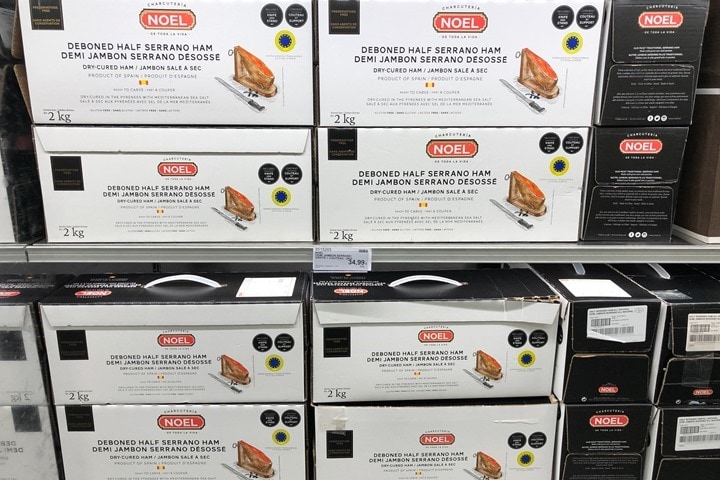 And of course, if you want to a dozen croissants you can do that too. The price is roughly half of that from a local bakery. Again, living in France I'd likely support my local bakery (mostly since it just tastes better). But if you needed 100 croissants, this this would probably be an option.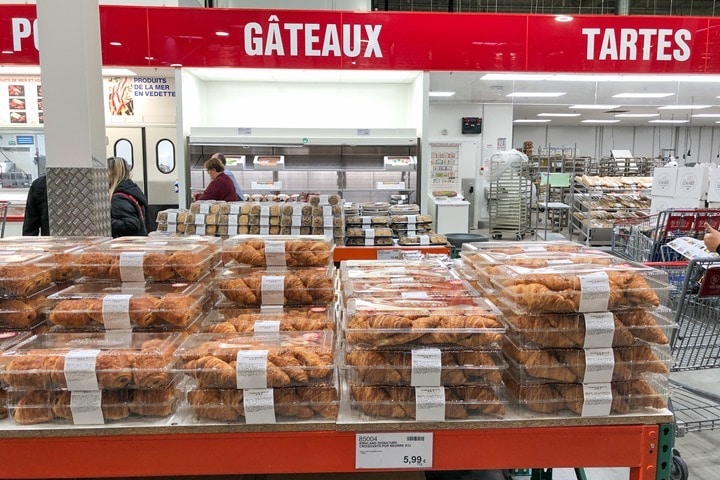 But most important of all? They've got Costco hot dogs. Though slightly more expensive here than in the US, but taste just the same: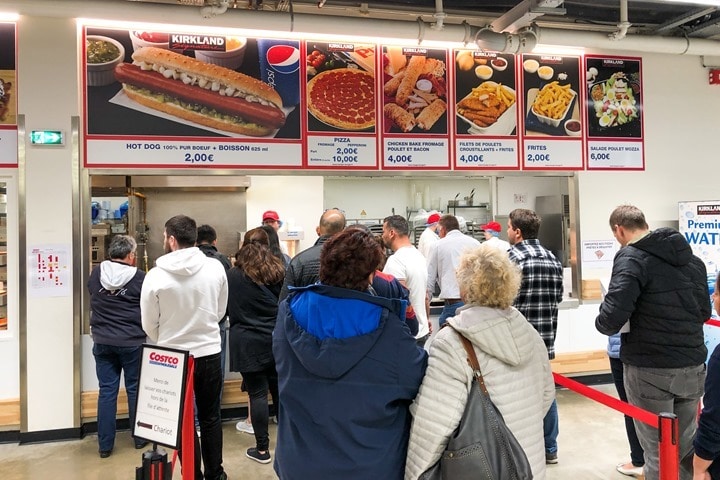 Also, no free refills. That's banned by the government, and is enforced by barcoded cups that the dispensers only dispense one drink per cup. A lesson I learned at at Chipotle in Paris a few years ago.
With our shopping complete, we packed up the car and then got on the road for the drive home. We made a few more quick stops along the way here and there, but eventually made it back to Amsterdam late Friday night, ready to enjoy the weekend with the kiddos.
With that – thanks for reading!