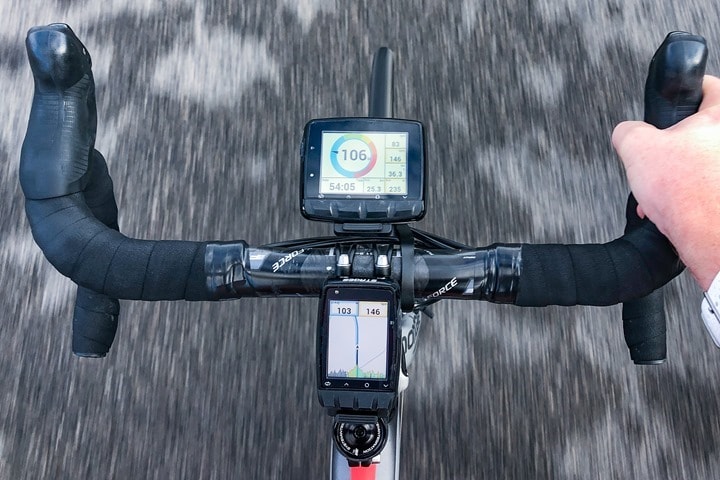 (*** In case you missed it, an in-depth review was posted of the three Dash L50, M50, and L10. See the link for more info.)
While most of the cycling focus this week may be on the Tour Down Under in Australia, the reality is that most sports tech companies are busy cookin' away trying to get products ready for the spring, when most cyclists (aside from Australians) wake up from hibernation and see what the non-Watopia world looks like (feel free to insert your own world switching joke here).
For some of these companies, it'll be getting things cooked prior to announcements in the usual Sea Otter timeframe in April. But for Stages, it's trying to get last year's Eurobike 2018 announcements out the door.  You'll remember the company announced a trio of cycling head units. Rather than recap that entire post and all the features/details/specs once again, I'm going with the super-quick bulletized version here (and then eventually an in-depth review once they get to release point).
So squished into my CES schedule last week in Las Vegas, I headed out for a first test ride on some near-final devices.
A Brief Primer:
If you're new to the Stages 2018 bike GPS game, here's the three versions:
Stages Dash L10: $149 – Basically the previous Stages Dash that's far more powerful and can now do courses. Black & white display.
Stages Dash M50: $249 – This is the mid-sized unit, kinda like a Wahoo BOLT or Edge 520 Plus. Color display, maps/courses.
Stages Dash L50: $349 – This is the largest of the units, sorta like a Hammerhead Karoo in size. Color display, maps/courses.
All of the units have the same feature-set, save the L10 which doesn't have the full set of detailed color maps (breadcrumb style). So you're essentially paying for the screen size you want.
From a mapping standpoint, the unit's are akin to the Wahoo ELEMNT/BOLT in that they follow routes sent to them by the phone/computer, but can't re-route on the fly. So it's a bit less in terms of mapping capabilities than a Garmin Edge 520 Plus or such. However, Stages has more mapping detail than Wahoo does, in that they also leverage the color to make it clear what are lakes/rivers and even interstates on the maps. So it's kinda straddling the line between what Garmin is doing and what Wahoo is doing. Roughly.
From a structured workout standpoint, the company continues to dominate this area, in terms of the exact steps given to someone out riding that structured workout. I talked about this when it first launched on the previous Stages Dash units almost 18 months ago – and most of it remains similar today, except now there's lots of color-coding for zones. But more on that in a minute.
And lastly, the big ticket key to all these units is that you can configure all three unit's data fields from all three places: The unit itself, the phone, and your computer. Nobody else in the industry has this today. For example, Garmin's are configured on the unit itself, whereas Wahoo is with your phone. Sigma is close in that you can configure the ROX 12 with a desktop computer and on the unit itself, but not a phone app.
Not to mention the crazy number of display fields that Stages can do on their screen. Like, you can basically have a separate data field for each mile of your bike ride. It's kinda nuts. But, configure as you wish – options are great for everyone.
Again, all the boatloads of unit specs are in my previous post on it.
First Test Ride: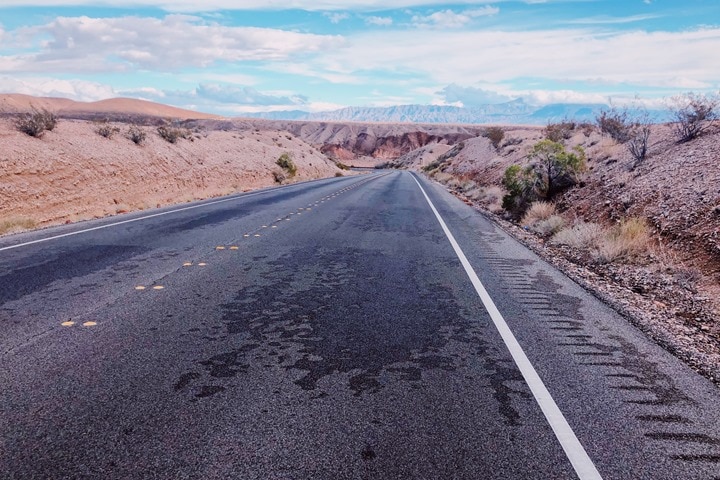 Just over a week ago I met up with Stages in the desert in a deserted parking lot. It was pretty much how most cartel body disposal meetings go down. Though, actually, we first met in a small coffee shop to walk through all the software platform features. And I got to see the final retail boxes. None of which I thought to take photos of. I was still a bit jetlagged from the day before.
Nonetheless, all of it looked good. The boxes were pretty, but more importantly the mobile app was looking really slick, with a bunch of features added into it that make it one of the most capable smartphone app companions out there. Far more detail than Wahoo provides in their app, and a different level of detail than Garmin. I say different because Stages clearly has tons more cycling-specific info in their app, whereas Garmin has more holistic info (stuff like activity tracking, etc…). Same-same, but different.
Still, what I came for was the ride.
Back in that parking lot, we loaded up my bike with three head units. Two on the bars, and one in my pocket for later. The two that people (mainly, me) cared about most were on my bars: The Dash M50 and L50. These being the two color units.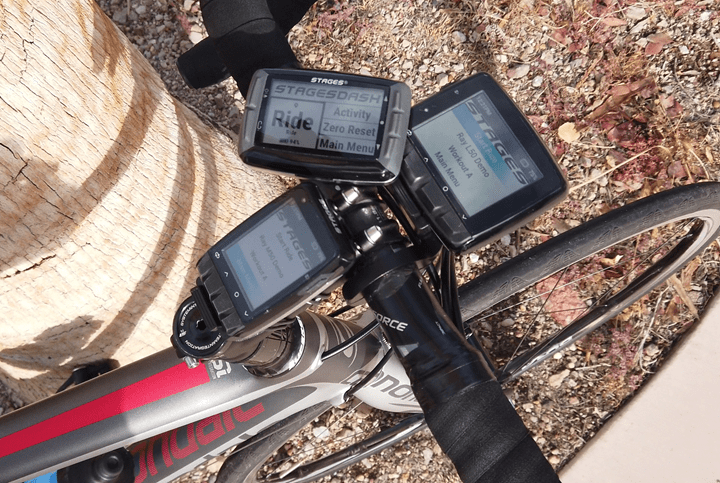 I also had some watches along as well for recording the GPS tracks. Pat (the Stages guy I was riding with) had pre-loaded the routes onto the unit. For this day we'd selected what was essentially an out and back. Except we decided to dork things a bit by taking a slightly different path on the way out (read: we missed the turn leaving the parking lot and I was curious to see what would happen, so we went with it).
Since this post is more of a super quick look into where things stand, I just want to briefly touch on the new bits. Again, down the road a full review once the units are ready.  If you want this all in video format, then just click play below:
Individually though, here's a brief look at the new pieces. First starting off with the course bits. Since we were out in the desert, there wasn't much in the way of dense urban goodness to look at around us on the map. Whereas at the coffee shop we were near suburbia and plenty of interstates. So there was tons of stuff on the map.  Still, what you see below is that the darker blue is where we've been to date, whereas the lighter blue line ahead is where we're going. They said they're still looking at the colors a bit, so that may not be final.
Note: All of these in-ride pics were shot in video, and then screen-clipped. As such, the quality is iffy at best. It looks prettier in person. Again, I wasn't really thinking this post through mid-ride unfortunately.
Additionally, you see the elevation profile displayed as well.  The greyed portions are where you've been already, and the gradients are displayed in different colors.  All you really need to know is that the color red hurts. You can zoom and pan on the map by hitting the lower left button.
For reference, here's what the PowerPoint back at Eurobike showed for more dense mapping areas, and I can say it looks pretty much exactly like this (except the shading is slightly different now on the elevation graph):
If you go off-course and then return to course some time later, it'll correctly skip to the next portion of the elevation profile (as we did). So that was nice.
Since the units were first introduced, one of Stages' big marketing focuses has been the brilliance of the display – which still manages to get 15-18 hours of GPS-on time. The display itself was apparently chiseled out of a lighthouse, as it's mind-bogglingly bright. Back at Interbike you'll remember how horrible all my photos came out indoors. It's really tough to shoot.
But now out in the desert, it definitely shines. As you can easily see in the video – it's increda-bright. In fact, the company says one of the things that they're working on prior to release is decreasing the backlight at night (or in tunnels).  They say they're still hitting their previous battery targets of 15-18 hours for the M50/L50 (the L10 is at 24-30 hours GPS-on time).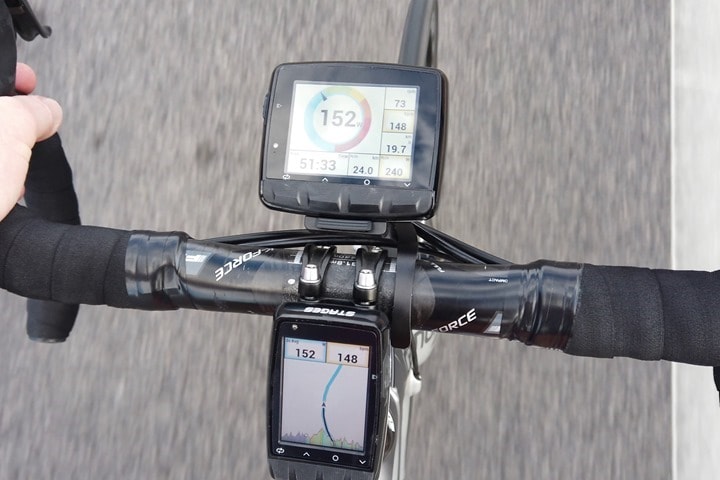 One of the big-ticket items is the implementation of a new color-coded power target gauge. This carries over from their indoor cycling bikes where folks in clubs are just trying to aim for a specific color that corresponds to a given zone.  So you can set up these zones ahead of time to your liking, or, you can let it try and determine the zones based on your power efforts during actual workouts. Similar to how some apps/devices/platforms determine your FTP.
Notice how on the lower right side my total ride power is in the yellow zone, whereas my current power at that moment was in the blue (easy) zone. Also notice how there's secondary color-coded zones for heart rate.  That's useful for some structured workouts that may specify to maintain a given power until HR reaches a certain threshold, at which point you terminate that set.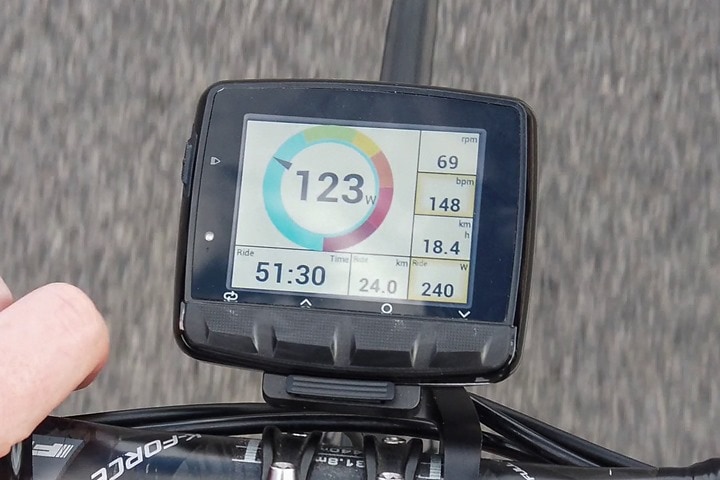 When it comes to the structured workout bits, we switched that on mid-way through the ride. The core of that workout engine is as before, except now it's going to give you color-coded zones for everything.  In fact, you've got different sets of colors to watch.
When in workout mode this gets simplified to just a couple of colors on the gauge, allowing you to easily figure out if you're on-target or above/below. Sorry, again, slightly off-center video snippet to show this. You'll see how the majority of the target is grey, except the orange/red target zones (orange/red corresponding to your normal power colors).  In this case, I took this screenshot just as we crested a hill, so I totally missed this target as we started going downhill.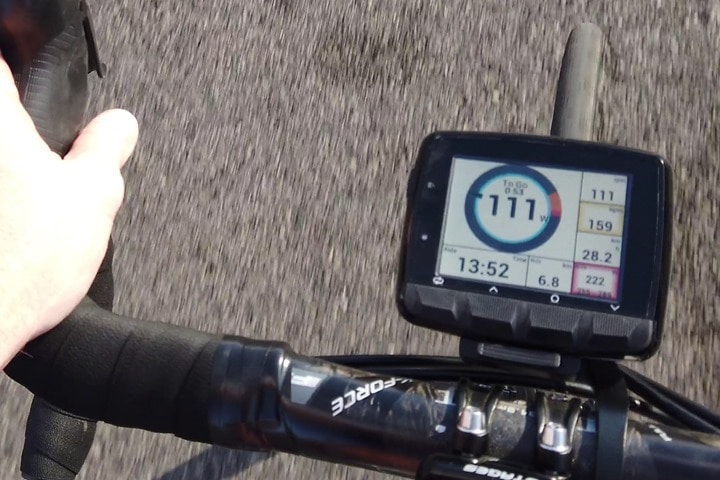 But what's interesting here is that you can still see the normal non-workout zone colors on individual data fields. For example, your power/cadence/HR zones can still have their own colors that are always visible.  This gets to a bit of the Stages strategy of giving you tons of options for structured workouts and just data in general. I continue to see the Stages Dash units as the most data-centric head unit out there. If it's data you want, Stages gets you that.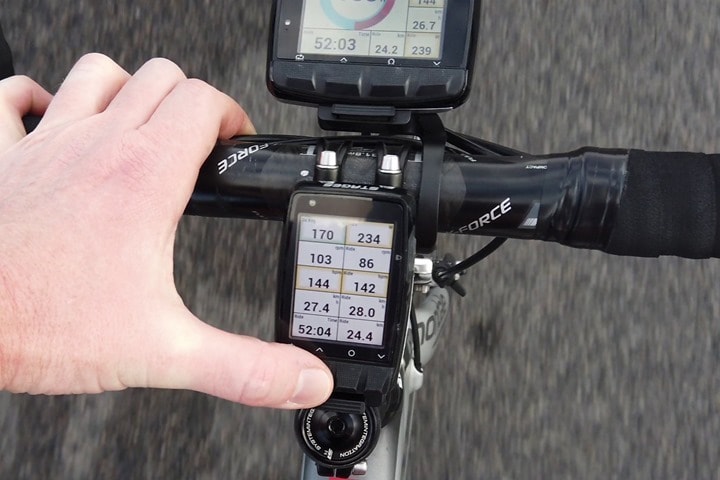 Like with past Stages products, the unit will count-down into different workout segments. Additionally, workouts will automatically sync to the unit from not just the Stages platform (Today's Plan), but soon other popular training platforms that also use similar initials.
What about GPS accuracy? Things look pretty good thus far. It's something that Stages says they've spent a ton of time on, even doing silly things like going into cul-de-sac's and doing spirals towards the center to see how perfect they look. And it seems to be paying off. As we climbed up a thin and twisty bike path, the Stages and COROS units were spot-on the bike trail. The Polar not so much.


You can look at the full GPS track here in the DCR Analyzer. This file was from the Stages M50 (the middle-priced unit). We ended up stopping the L50 file mid-ride and restarting it, in order to access the workout function (since in this beta build it didn't yet allow mid-ride workout enablement, by shipping it will).
I looked at the elevation profile in the Analyzer, but honestly, I'm not sure who is right or wrong there. The Polar unit doesn't have a barometric altimeter (it'd be using GPS for elevation), whereas the COROS APEX does. The Stages and COROS units were slightly offset at times, but again, I have no idea which one is right on this specific ride:

Again, this is just one ride – and one without trees no less. So just take it as a single random data point. Nothing more, nothing less.
Going Forward: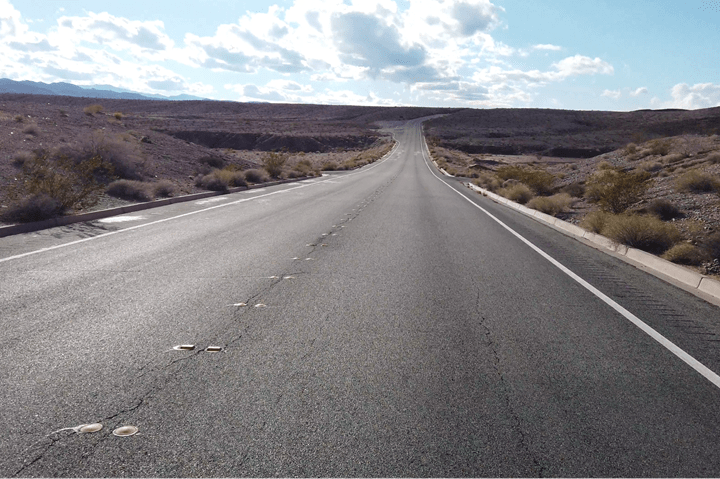 So the big question is: When is Stages actually going to ship this trio?
If you ask them, they'd say February. But I think that's a touch bit optimistic. Not heavily so, but just slightly. My guess is that they might skid in late February, but I'd put my money more on early March.  They noted that most of their time to date has been on ensuring the underlying platform is rock solid, and then from here cleaning up some of the loose ends in the user interface.
And indeed, on a few different units shown to me last weekend, the newest builds had much prettier visual elements to them. Small touches that really did make a big difference on one's perception of the unit.  Still, I find most companies tend to underestimate how long the finishing UI aspects tend to take.
While out riding, Pat and I had chatted a bit about bike GPS's in general, and how that when a unit works fine, you get to the end of the ride and say 'Shrug, all was good'. There often isn't some massive bit of excitement like there might be in playing with a new phone. A bike GPS should be somewhat subtle. It should give you the data you want when you want it, and it shouldn't lead you astray (literally or figuratively).
So as we got to the end of the ride he asked what I thought – and ultimately referenced back to that conversation. It all worked just fine for me on this ride. Sure, a few minor bugs, but at its core – it showed the data I expected and did it well. There was no crashes or other spectacular failures – so all was good.
(As a funny aside, over the last numbers of years, Pat has been the designated Stages person to show me new technology. And on all previous product intro rides with him over the years, something has always gone horribly sideways. The first Dash preview ride years ago, the GPS wouldn't turn on upon arrival in Paris, and then two years ago my first Stages LR ride resulted in a bunch of wonky data. These were just early development/beta bits of bad luck, but I presume he left the desert happy that nothing went horribly wrong.)
Ultimately, I think the biggest challenge for Stages bike GPS units will simply be one of 'Why Stages?'. Sure, for the data-driven athlete, there's tons of good reasons. But for the more general athlete, the M50/L50 are a harder pitch over Wahoo and Garmin at the same price (and Lezyne/Polar too).  With Stages lacking Strava Live Segments (due to Strava placing a per-device fee on it), it'll hurt them in the more mass-market appeal.
Still, I'm excited about they've got coming. Plus, that $149 unit continues to be the best deal out there for GPS bike computers. The features packed into that are incredible for that price. But I'm also looking forward to seeing some of the user interface finesse that I saw on some of the units come out. I think that'll help quite a bit.
With that – thanks for reading!
Wanna Save 10%? Or found this review useful? Read on!
I've partnered with Clever Training to offer all DC Rainmaker readers an exclusive 10% discount across the board on all products (except clearance items).  You can pick up the Stages Dash units from Clever Training. Then receive 10% off of everything in your cart by adding code DCR10BTF at checkout.  By doing so, you not only support the site (and all the work I do here) – but you also get a sweet discount. And, since this item is more than $79, you get free US shipping as well.
Stages Dash L10
Stages Dash M50
Stages Dash L50
For European/Australian/New Zealand readers, you can also pick up the unit via Wiggle at the links below, which helps support the site too! With Wiggle, new customers get 10GBP (or equivalent in other currencies) off their first order for anything over 50GBP by using code NEWGB at check-out after clicking the links below.
Stages Dash L10
Stages Dash M50
Stages Dash L50
Additionally, you can also use Amazon to purchase the unit (all colors shown after clicking through to the left) or accessories (though, no discount on Amazon).  Or, anything else you pick up on Amazon helps support the site as well (socks, laundry detergent, cowbells).  If you're outside the US, I've got links to all of the major individual country Amazon stores on the sidebar towards the top.  Though, Clever Training also ships there too and you get the 10% discount.