Here's what we've been up to the last few days. While normally for US folk this past weekend would have been part of the larger Thanksgiving weekend (usually spanning up to four days, inclusive of Thanksgiving), living overseas means that you tend to celebrate holidays in slightly different ways and often on different days. It's tough to convince a bunch of friends to take off work on a Thursday to cook food all day.  So, many expats celebrate Thanksgiving on Saturday instead, and treat Thursday/Friday as normal. Which, is what we did.  In any case, here's what I was up to.
1) Making myself a workbench
Despite doing lots of bike mechanic type stuff, and lots of DIY project type stuff, I actually don't have a workbench of any sort. Neither here, nor previously in Paris or even DC.
Instead, tools were mostly kept in either horribly small toolboxes or in Ikea bags. Seriously. You'd have to reach your hand down into an Ikea bag full of random tools. Be it hammers, rotating saw blades, or a wide assortment of loose drill bits. But really, the blades and such were most special.
As we started unpacking all the tools I realized it was definitely time for a work bench. Mostly just to organize all these tools.  I was getting tired of re-buying tools/bits because I can't find the right tools.  Again, most of that was due to the incredibly cramped space in Paris. I couldn't have had a bench there if I wanted it (and I did).  So off to the hardware store I went. I bought it online ahead of time, used a little car sharing scheme, and drove the 15 or so minutes to try and figure out how to fit it all in the car.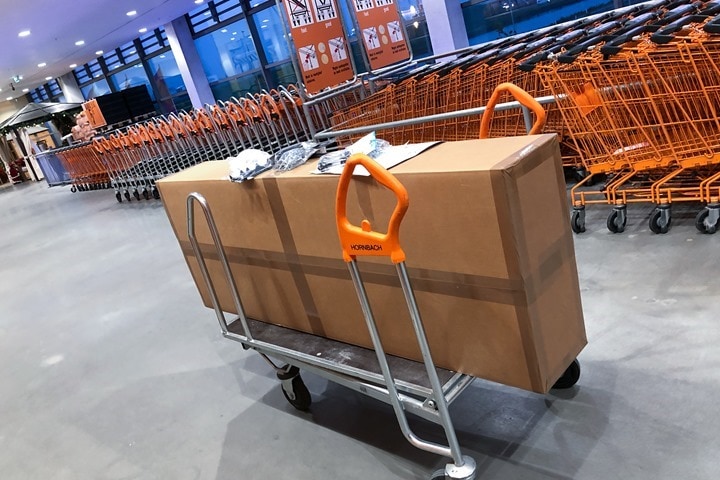 Thankfully, my car fitting skills are on point. I think The Girl often doubts how I'll fit things into a car. But somehow it always works, no matter the size of the car. I take a very American attitude of 'We will make this work'. And I've yet to have to leave something behind. Usually.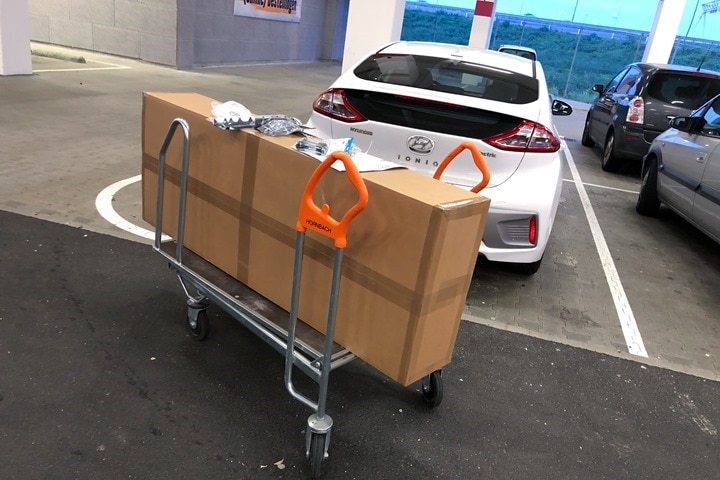 Once back at the studio I started building it. I did the quick math and discovered I had over 150 screws to put in, plus also drill the holes in the wood top to put the screws. Kinda lazy on their part not to do that.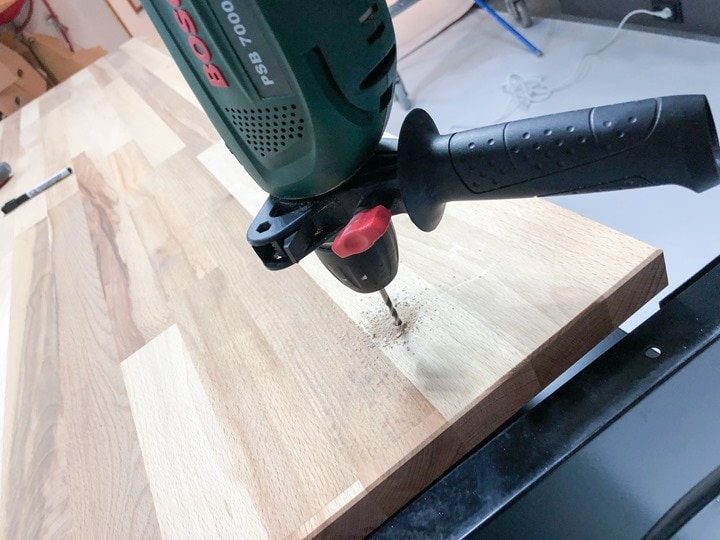 I did the entire base and top, and then The Girl finished up making the drawers for it yesterday.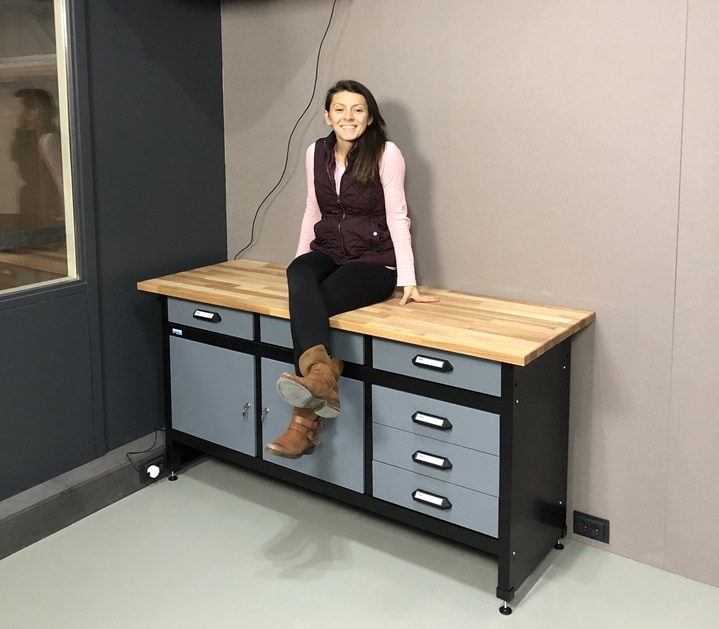 Not too shabby.
2) Yes, more sorting bins
Less you think the story of bins and sorting is over, let me tell you – we're just getting started.  The Girl was sorting through watches. She actually kept a tally by brand (also including bike computers too). It's into the hundreds, and I think she's going to share it in her weekly newsletter this week.  We kinda ebb and flow when it comes to sorting and cleaning.
As mentioned last week, each watch, sensor, battery, etc… has to be individually cleaned by hand to get all the concrete dust off of it. Thankfully, we're almost done doing that for the moving boxes that had been opened/active.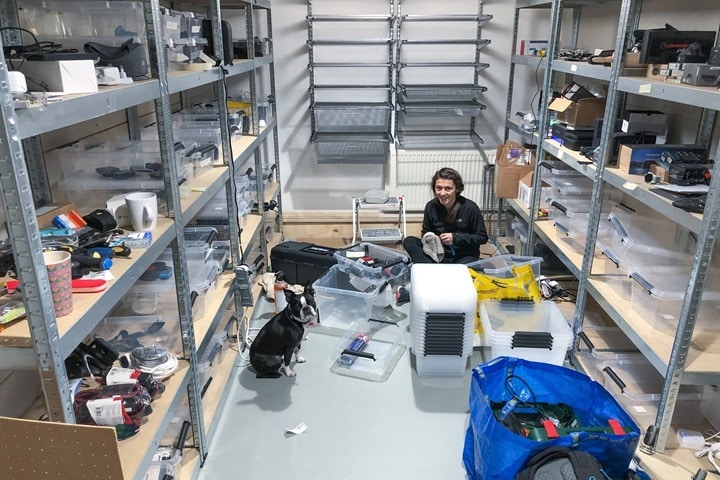 In fact, the above photo is now somewhat outdated and we're mostly just down to dealing with closed moving boxes, which means we can skip the time-consuming cleaning step and just simply toss in the right bin.
I then picked up one of those label printer things. I tweeted about that fun last night. Though, as of this morning, I'm off to the races printing labels like nobodies business!
3) Thanksgiving
With Thursday not super viable for Thanksgiving, ours was moved to Saturday. We went over to a friend's house to indulge in turkey and all the trimmings.  While I have lots of pictures of the kiddos, I was slacking on photos of the food and such.
In fact, one of the items that The Girl made was a twist on a pecan pie tart. While the insides are fairly traditional (though, really damn good), she went with doing it in a tart pan using a graham cracker style crust. Similar to the deep chocolate salted caramel tart she's made before.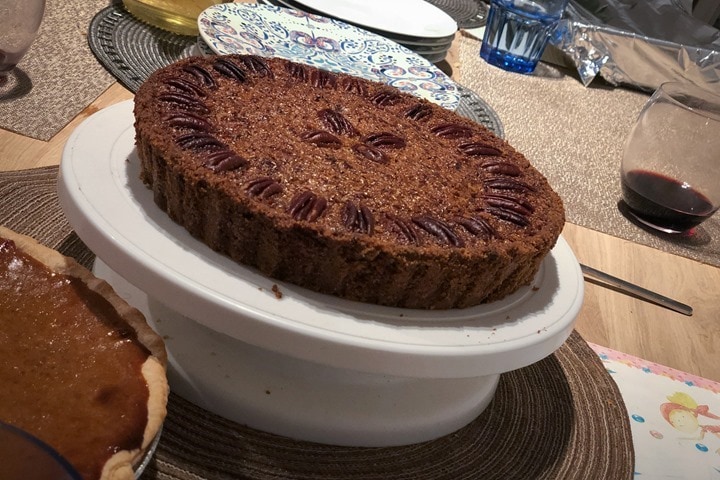 It turned out really really really good. Our friends were from The South and noted it was the best pecan pie they've ever had. Super gooey on the inside, and of course, very rich.
Oh, and Happy Belated Thanksgiving to all!
4) Back to the hardware store
No, we're never done at the hardware store folks.
Like when doing any home renovation project, there's always something silly and small at the hardware store you need. Well, your wallet hopes it is/was silly and small.  In my case I went Sunday to get a handful of small parts. Some to hang up some drones, and some to ensure that the two giant pallets I have in the lower portion of the cave don't fall over. It's these two: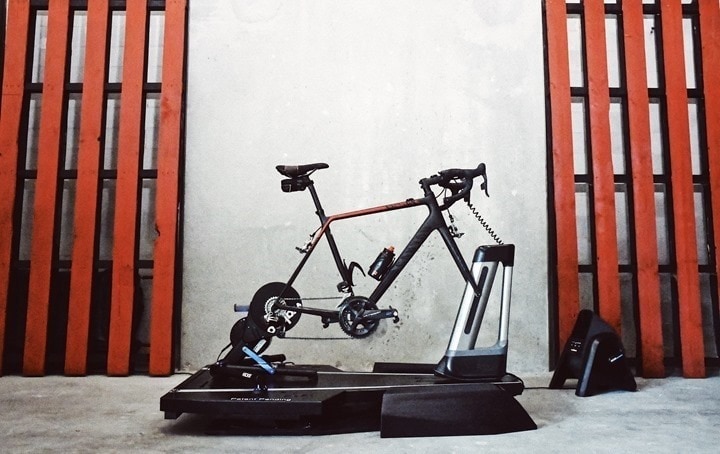 Given we've got the DCR Open House this Saturday, I didn't want these pallets to get bumped and then take out half a dozen DCR readers. That'd be less than ideal. Also, the bikes and trainer could get scratched. Nobody wants scratched bikes.
So Peanut 2 and I headed for a quick trip to the hardware store: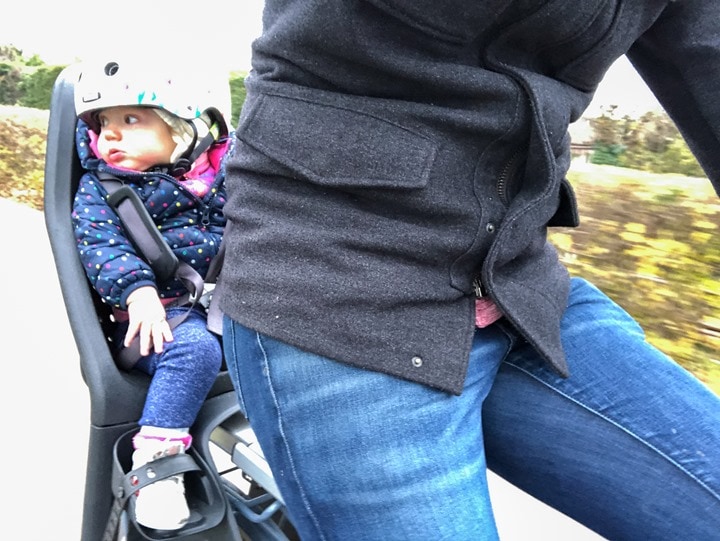 Oh, we actually first stopped by the DCR Cave to double-check a few things with the construction guys wrapping up odds and ends. Then it was hardware store time.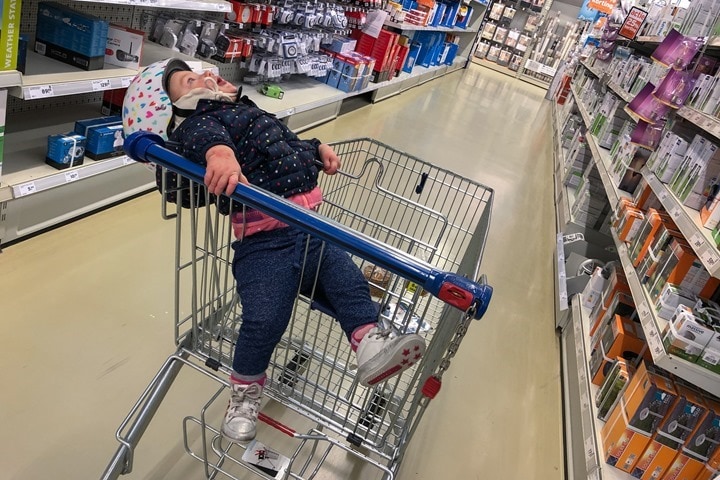 We only ended up getting like 8EUR in parts. Oh, and waffles: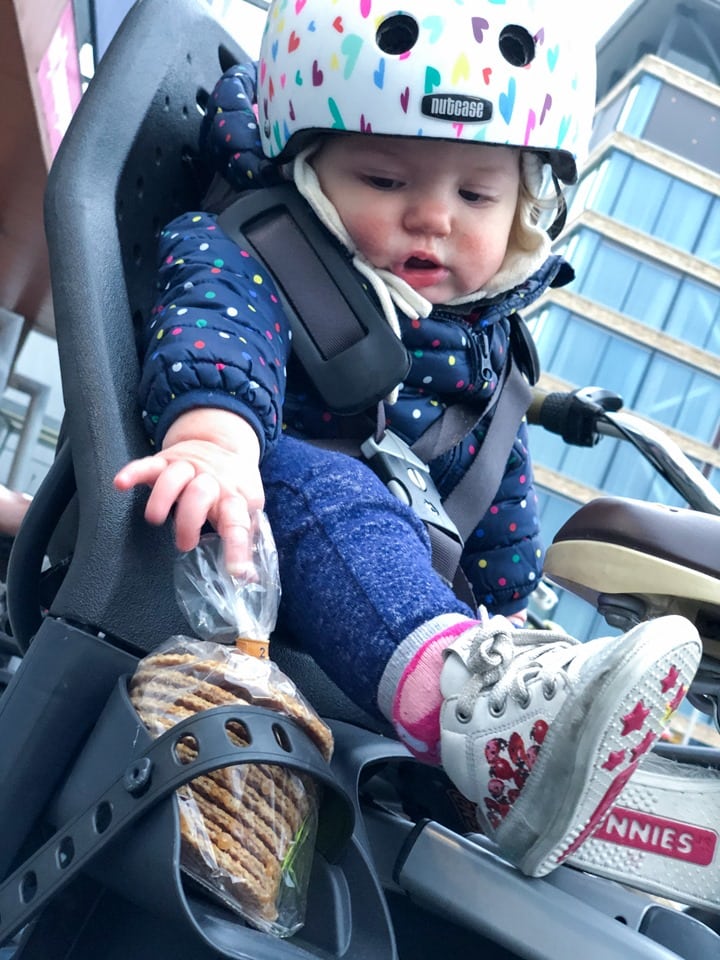 The hardware store has a giant cargo bike they stock with waffles. So obviously we got waffles.  And a bit later today I'll secure up the pallets so no trainers or bikes are injured. After all, that CLIMB would have to be renamed 'FLATS' if so.
5) So much Black Friday Sports Tech Deals
And then I spent every last minute of the weekend scouring the web for sweet sports tech deals to add to the Black Friday deals. And you all definitely snapped them up. Overall across the entire weekend the most popular deals you guys grabbed were (in alphabetical order):
Anker BT Headphones
Fitbit Charge 3
Garmin Edge 520 Plus
Garmin Fenix 5
Garmin Vivoactive 3
Garmin Vivoactive 3 Music
PowerTap P1 Pedals
Tacx Neo 1 Trainer
Wahoo KICKR 2018
Wahoo KICKR SNAP
Wahoo KICKR CLIMB
While there are still some of the Garmin and Suunto deals remaining, most of the major ones (except the Fenix 5/5 Plus) have wrapped up. Typically these last few days are the best deals you'll see all year. Though, we usually see some brief returns of wearable sales mid-December, but never to the sale levels of this past weekend.
—
With that – stay tuned for some good sports tech posts dropping tomorrow for some unannounced products. Plus of course the DCR Open House this weekend – looking forward to it! See ya there!