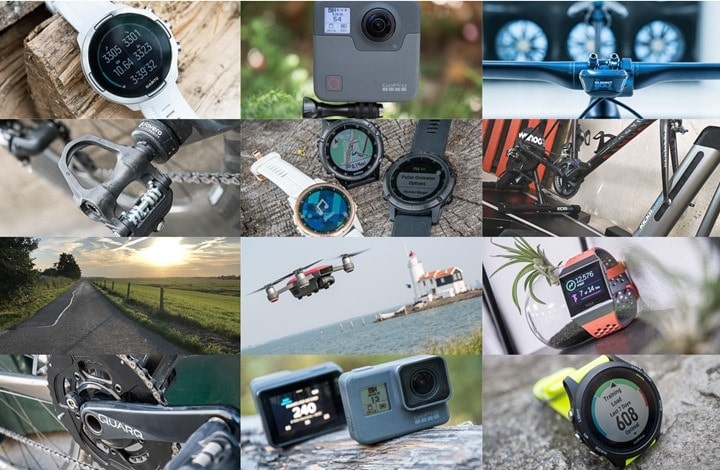 Another year goes past – and another huge Giveaway Extravaganza is now complete! This year was pretty crazy once again, with boatloads upon boatloads of people stopping by the site to enter the dozen giveaways.  As with every year – y'all really like free stuff!
Here's a little 30-second snippet of what roughly 30 minutes looked like on the site's real-time stat traffic (Google Analytics).  This was from the start of the Wahoo KICKR CORE + KICKR CLIMB giveaway (so about 10AM US EST, hence why the US West Coast is still pretty quiet while Europe at 4PM CET is quite busy):
Thanks to everyone who entered in the DCR Extravaganza yesterday! I'm still finalizing the winners, but in the meantime here's what real-time users looked like yesterday for a few minutes at the start of one of the giveaway. Yikes! It's a time-lapse from Google Analytics. pic.twitter.com/6834H8iTNM

— Ray Maker (@dcrainmakerblog) September 11, 2018
The most popular? The Fenix 5 Plus. But only just barely, and only after a re-tally. Prior to running a de-duplication sweep (for things like duplicate entries on the same giveaway), the Wahoo combo was in the lead. But once I cleaned up the duplicates on that one, Garmin edged out just barely!
Garmin Fenix 5 Plus: 5,855 entries
Wahoo KICKR CORE+CLIMB: 5,816 entries
Now some of that was mostly because those two units were both big ticket items as well as timed nicely for both North/South/Central American and European/African time zones.
This morning I've gone through and removed any accidental (or otherwise) duplicates of comments.  I also ensured that any comments that got tangled up in the SPAM filters were carefully put back in place (this took about 8 hours of time). You were allowed one comment per giveaway, though you could enter as many different giveaways as you'd like.  Thus everyone is all accounted for (once per giveaway)!
The Winners:
From there it was off to Random.org for the winners.  Here's the full tally of winners and their comments.
Giveaway #1: Suunto 9 Multisport GPS Device
Total Entrants: 2,129
Winner Number: 700 (Mary, whose e-mail address starts with MVM….)

Giveaway #2: Wahoo BOLT Cycling GPS
Total Entrants: 2,261
Winner Number: 1,638 (Sven)

Giveaway #3: GoPro Fusion 360° Action Camera
Total Entrants: 2,436
Winner Number: 1,817 (William J.)

Giveaway #4: Favero Assioma Duo Power Meter Pedals
Total Entrants: 3,426
Winner Number: 3,297 (Peter C.)

Giveaway #5: Garmin Fenix 5 Plus GPS Watch
Total Entrants: 5,855
Winner Number: 2,080 (Rain, but e-mail begins with bc….)

Giveaway #6: Wahoo KICKR CORE + Wahoo KICKR CLIMB
Total Entrants: 5,816
Winner Number: 4,991 (Prafful)

Giveaway #7: The Anything Announced Soon Giveaway!
Total Entrants: 4,719
Winner Number: 4,134 (Zachary S.)

Giveaway #8: DJI Spark Drone
Total Entrants: 4,448
Winner Number: 2,779 (Simon G.)

Giveaway #9: Fitbit Ionic GPS + Fitbit WiFi Scale
Total Entrants: 3,990
Winner Number: 1,608 (Dave L.)

Giveaway #10: Quarq DZero Power Meter
Total Entrants: 3,223
Winner Number: 889 (Shaun H.)

Giveaway #11: GoPro Hero 6 Black
Total Entrants: 2,971
Winner Number: 435 (Joshua T.)

Giveaway #12: Garmin Forerunner 935 GPS Watch
Total Entrants: 4,081
Winner Number: 1,015 (Ivica Š.)

—
A huge congrats to all the winners!
Thanks for the support!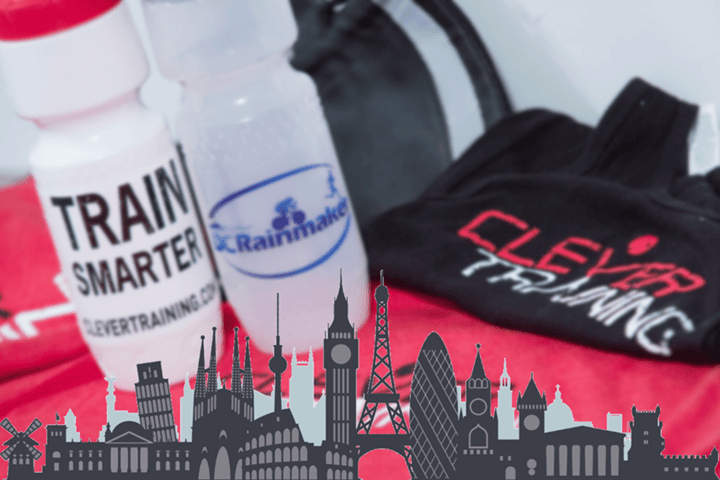 Of course, the giveaway extravaganza wouldn't be possible without the support of Clever Training – we split the costs of the Giveaway Extravaganza.  They're my partner here on the site and sell just about every sports tech gadget around.  And not only that, but as a DCR reader you'll save 10% off anything you purchase with them (or points back) – either via the VIP club for all items or DCR reader coupon code for most items (DCR10BTF), plus free US shipping for orders over $75!  And don't forget about Clever Training Europe now, with the same 10% savings code!
Or, if you're more the Amazon type – then just whack the Amazon button below before you start your shopping.  It need not be electronic related. Baby wipes, batteries, or a bee hive (yes, you can buy those on Amazon) – whatever you order, hit the logo below (or on the sidebar) first and it supports the site. Super simple!

Below is a listing of all the products that were given away yesterday, as well as all the links to reviews and to purchase/support the site.
Product

Amazon

B&H Photo

Competitive Cyclist

Wiggle

DJI Spark
$499 ($549 combo)
Amazon
B&H
Favero Assioma Pedals (Dual)
$459/$719 (single/dual)
Amazon
Wiggle
Fitbit Aria WiFi Weight Scale
$129
Amazon
Fitbit Ionic
$229
Amazon
Garmin Fenix 5 Plus (5/5S/5X)
$699/699EUR
Amazon
Wiggle
Garmin Forerunner 935
$499
Amazon
Wiggle
Garmin Forerunner 935 - Tri Bundle
Amazon
Wiggle
GoPro Hero6 Black
$399
Amazon
Quarq DZero
$679 (Spider only)
Amazon
Competitive Cyclist
Suunto 9 Baro
$599 (non-baro is $499)
Amazon
Competitive Cyclist
Wiggle
Wahoo ELEMNT BOLT
$229
Amazon
Competitive Cyclist
Wiggle
Wahoo Fitness KICKR CORE
$899
Amazon
Competitive Cyclist
Wiggle
Have a great weekend all!
P.S. – All winners will get follow-up e-mails by Friday for your shipping details (and model preferences where applicable).  If you're a winner and don't receive an e-mail by Friday, please use the contact form to get in touch. Sometimes things get stuck in spam folders.  Thanks!