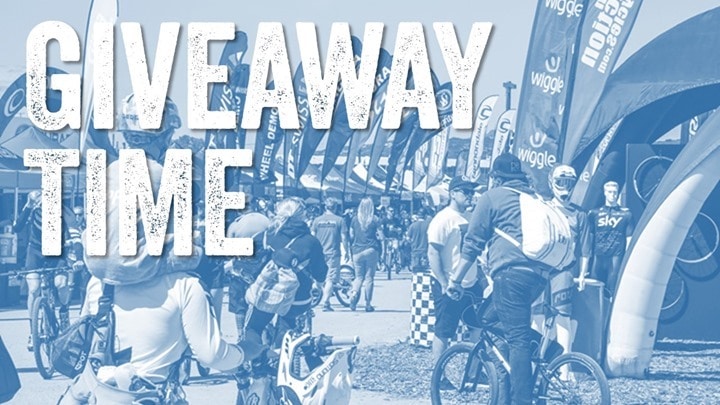 Last week I held the $500 gadget giveaway.  I considered it somewhat of a celebration of the upcoming Sea Otter Classic bike show and festival, where I was checking out all the latest bike tech.  A whopping 5,743 of you entered while it was open– not too shabby!
As is usually the case, I hopped over to my sporadic friend, Random.org, and stuck in the total number of entries: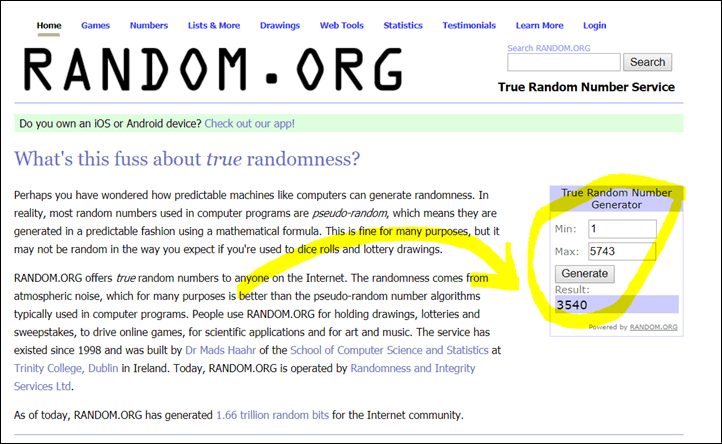 Then it was back to the post to find #3540:

Congrats Anne (in Germany I believe)!  You're the winner of $500 bucks of gadget awesomeness! By the looks of it you might be aiming for some sort of multisport goodness.
As for everyone else?  Well, you can still go buy some love for yourself from Clever Training, and you'll still save 10% on basically everything they sell, unless it's already on some sort of big sale.  From GPS watches to trainers to power meters, and even gel packets. Underwear too.  And for those in Europe you could also simply use Clever Training Europe which includes free Europe shipping on many items plus the usual DCR 10% savings.  Thanks to them for the giveaway, and everyone for the support!
Oh – also, as a heads up – there's currently a few minor sports tech sales on right now.  The Garmin FR935 is 10% off at $449, and the FR735XT is 14% off at $299. I don't expect near-term replacements for either. The FR935 only came out last year, and typically that product group operates on a 2-3 year lifecycle. The FR735XT came out the year prior, but it's in a bit of an odd-duck spot because its main differentiator was lack of barometric altimeter. But the industry has shifted towards even $100 wearables having barometric altimeters these days, so I think Garmin will have to think hard about how to differentiate successors to this watch in the future.  Oh, and there's $50 off the GoPro Hero5 Black, making it only $249 (including a 32GB MicroSD card).
Have a great weekend ahead all!