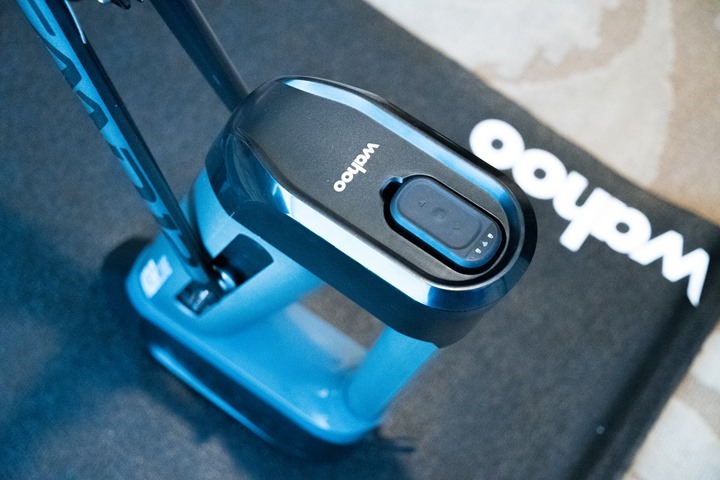 (Update: The Wahoo KICKR CLIMB has since been released, and you can find all the details from months of testing and use, here in the Wahoo KICKR CLIMB In-Depth Review)
First Look
Like many fitness tech companies at CES this year, Wahoo Fitness decided against being on the show-floor with a large booth.  Joining Fitbit and others, Wahoo went with off show-floor arrangements, in this case a suite some 31 floors above the craziness of the exhibition halls.
It's here that I found myself a pile of Wahoo BOLT computers and two Wahoo CLIMB units.  One was paired to Zwift, while the other was paired to FulGaz.  Both though were totally functional and gave me a chance to see where the hardware readiness currently sat.
To do that, there's no better way than to jump on the bike and get rollin'.  Obviously since this was effectively just another meeting in non-stop meetings, I was just in street clothes and not cycling gear.  But for what I was looking to validate, it would only take a few seconds.  And what was that specifically? Smoothness.
You'll remember from my preview at Eurobike this past summer, I thought that overall the concept was pretty cool, and fairly engaging.  But I was concerned about the smoothing as you hit various climbs/descents, as it felt choppy.  That was mostly an artifact of the unit being too fast in terms of changing incline levels.  It was so efficient and quick that it just felt awkward, like a fancy automotive assembly machine versus the smoothness of the road.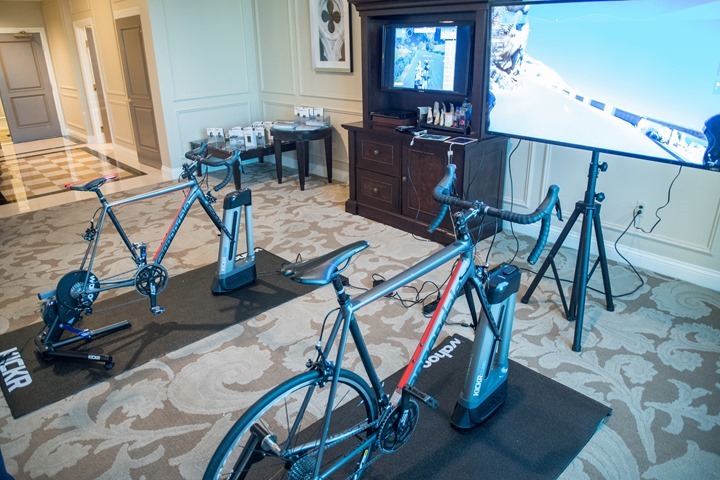 First Ride
So given that, I simply jumped on the two CLIMB units (which had the most recent firmware) to see where things stood.
From my short tests, things seem much improved here.  Obviously, I'd want to see a slew of conditions, but on both FulGaz and Zwift things felt a million times better.  About the only outstanding question left is whether or not there's any edge cases where it doesn't work as well.  For example certain types of gradient changes, or any quirks in certain apps.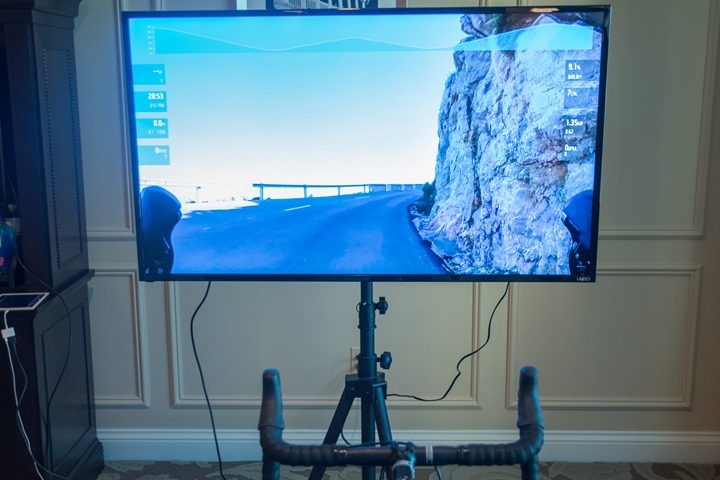 And of course, I'd want to see how things stood up to longer-term use too in my own pain cave.
Speaking of longer-term use, that's actually what's currently held stuff up a bit.  Wahoo has previously noted that the engineering of the CLIMB is a pretty complex affair, especially from a safety and load standpoint.  Ensuring that little fingers can't easily get caught in the up-down portion (which slats protect), or that a heavier cyclist can use the product just the same as a lightweight.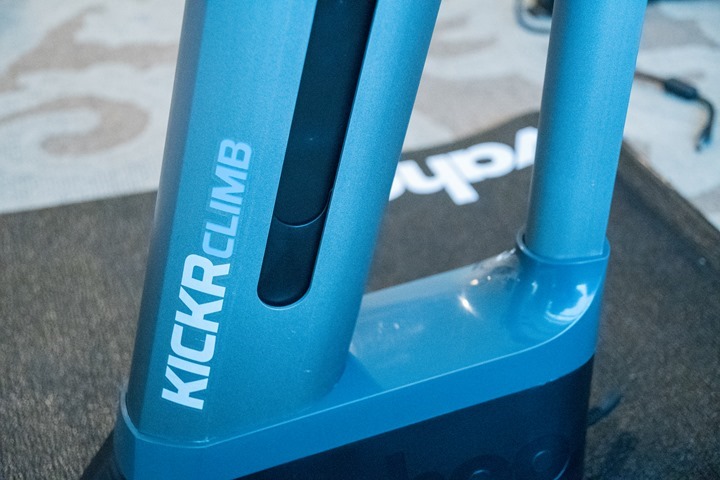 But what's caused some of the delays (remember, the goal was to ship by November 2017) is the manufacturing pieces, and ensuring that the parts meet their testing levels.  The previous test pass of 20,000 cycles (automated test) caused an issue with one part that had to be investigated to determine if it was a one-off or a more systemic item.  It sounds like that's behind them now, and the goal is to do another small pre-production run over the next week or so, followed by another set of automated cycle tests.  If that passes, then they'll start full-scale production.
All of which puts them into February sometime for delivery.  Initially, some units will go by air from their factory facilities in Asia, and then they'll transition to more economical shipping via ocean-going cargo ships.
This is actually one reason Wahoo never took preorders (nor authorized any retailers to do so either), in that they didn't want a situation like the ELEMNT years prior whereby things were delayed for those that had put money down.  None of which of course changes the fact that many of us want our gadgets now, but at least we don't have money stuck somewhere waiting for it.
As for a full in-depth review, I wasn't able to steal one of the suite ones, so things will have to wait one of the more final production runs occurs.  But once that does and they give the green light on shipping, then I'll definitely post a more in-depth review of the unit.
(Update: The Wahoo KICKR CLIMB has since been released, and you can find all the details from months of testing and use, here in the Wahoo KICKR CLIMB In-Depth Review)
With that – thanks for reading!