Nice to be back home for the weekend, especially as the temperature heats up as we ease into summer.  Here's what we were up to!
1) Special delivery
You know those small mailbox supply stores you see in strip malls around the states that you wonder how they stay in business?  I've decided someday when I return to the US I'm going to open one of them up.  Not to sell faded envelopes or 18 varieties of packing bubble wrap.  Rather, simply to deal with my own shipping and receiving.
Without question – it's one of the biggest pains in the ass of my day to day realm.  I'm going to blame about 70% on the various French postal and courier systems, and 30% of me having stuff arriving and departing to/from all over the world with odd customs issues.  And the bigger the boxes?  The messier it is.  That blame slides back into the 70% category, as many times the French couriers won't even bother to bring the larger items in their trucks.  They'll just simply pretend you weren't available and call you to pick it up (well outside the city).
Or my favorite is when delivering trainers they'll take one look at how heavy it is and mark in the system that I wasn't at the home/office (even if I actually was).  All of which is a long lead-up to me finally getting this special delivery test device on Saturday: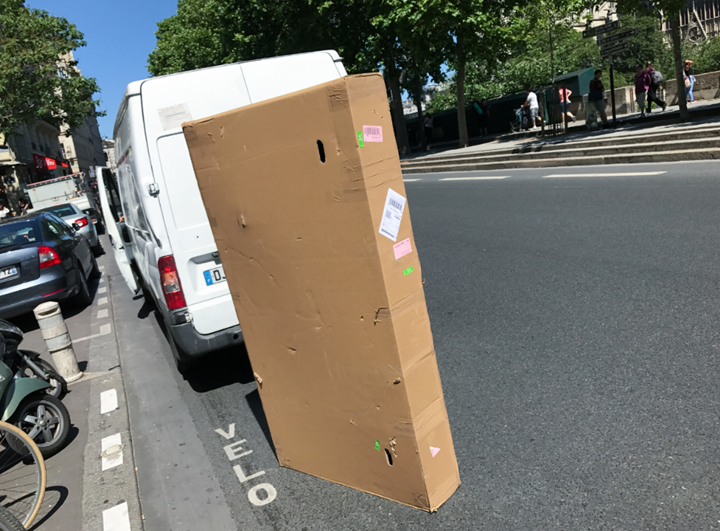 I think it's at about two weeks, with more back and forth communications than Apollo 13 had. But it's here now.  And while it's larger than my front door – it's lighter than my backpack.  More on that later (the box, not my backpack).
2) A hot evening run
Saturday evening I headed out for a run around town.  It was definitely pretty warm.  About the hottest it's been all year to that point (it then got even hotter on Sunday).  No matter, I threw logic aside and began my run at the hottest part of the day.  Why not?
Sometimes I go in spurts where I'd rather do more running than riding, or riding than running.  For whatever reason, I was feeling more in a running mood the last few days than a riding one.  No worries, I've got boatloads of riding coming up over the next few weeks with some travel to scenic riding places.  Or maybe it's just that despite tourist-dodging, I actually enjoy running in the city in summer.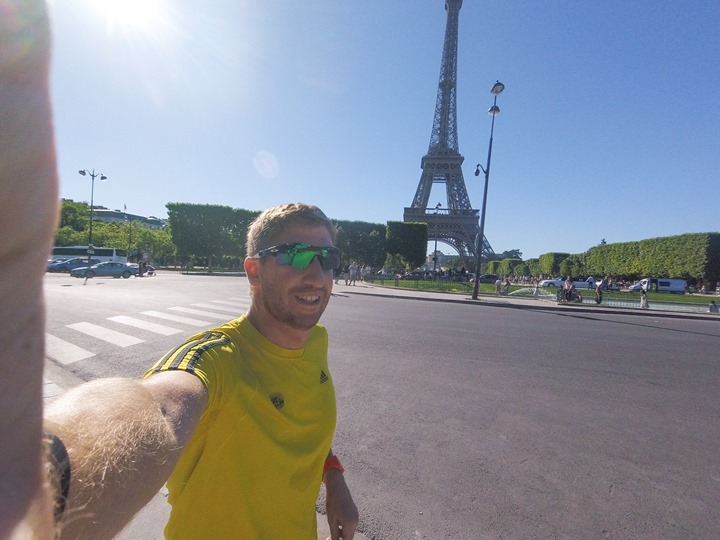 Though mid-way through the run as I was rounding the Eiffel Tower, I decided not to backtrack my way home.  The quai on the outbound was just overly busy with people and I was feeling too lazy to dodge again.  So instead I wormed my way across the heart of the city.  In theory, it's a shorter distance if you were a pigeon, but in actuality it ends up being longer since you've got to follow the roads.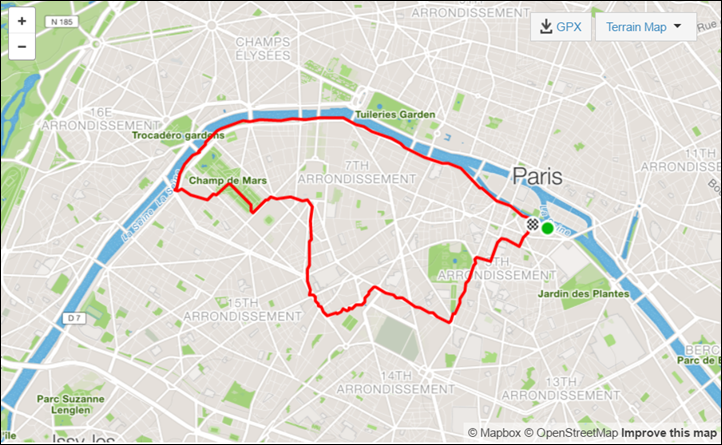 Along the way, I ran by a long grassy park leading away from Invalides where exactly 5 years ago we looked at an apartment overlooking the park when we first moved to Paris.  But when we could hear the kettle of water in the apartment next to it going off at mid-day (along with the crazy owner), we decided to pass on that one. It's in the photo below (from my run) in the middle on the left side.
Still, how times flies!  Here's some of that House Hunting fun!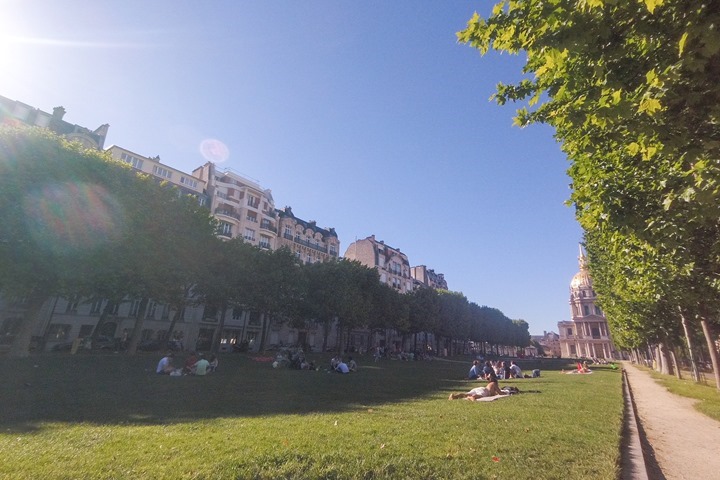 Shortly thereafter I also passed the fugly Montparnasse Tower.  At least the Olympic logo helps make it look slightly better.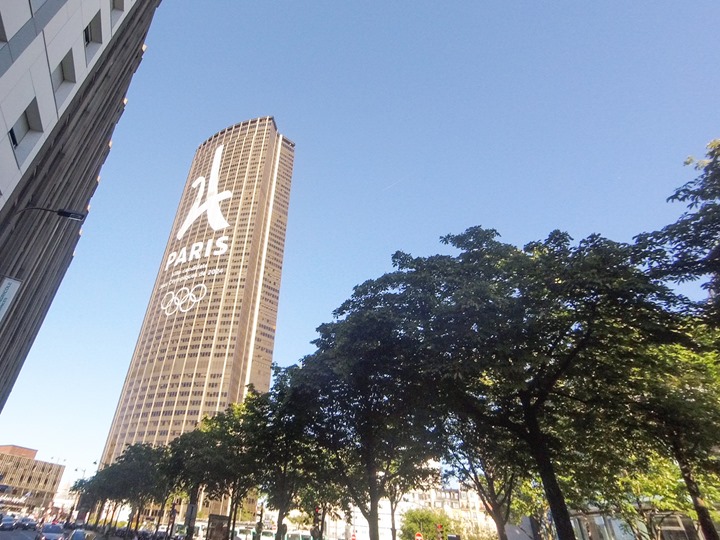 In any case, I finished up the run not too long after. A touch over 8 miles (12.8KM) in about an hour.  Given the heat, I'll take it.
3) Trying to zip-line off the Eiffel Tower
Last week I got wind that as part of a promotion to do with the French Open, they'd be doing ziplining off of the Eiffel Tower.  Not from the tippy top mind you, but the 2nd platform, which is still pretty darn high up (115m/377ft).  The line then would zip all the way across the Champ de Mars (the massive green lawn in front of the Eiffel Tower).  As far as famous sites to place a zipline, this would pretty much take the cake.  Here's a pic I snapped on my run on Thursday: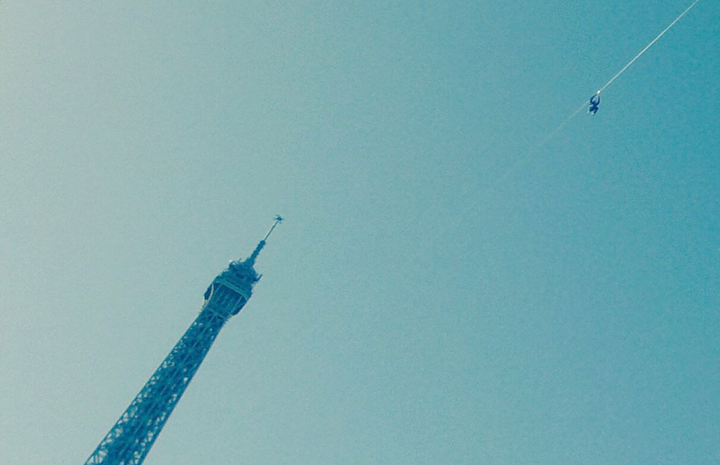 However, by the time I heard of it – it was too late to register (it was a promotion with Perrier).  Instead, you could visit a small lounge area at the end of the zipline and tweet your way to a ticket, awarded hourly.  Unfortunately, I've never been good at popularity contests.  I'm also really bad at social media.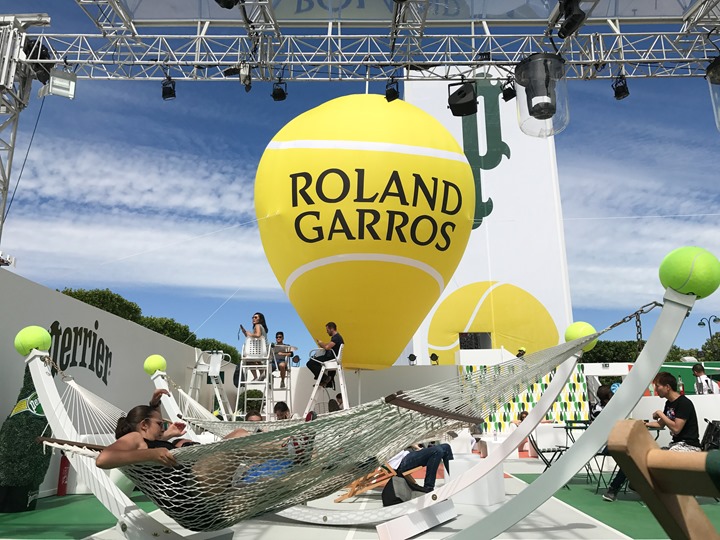 So while I didn't quite luck out – our good friends that were there with us did manage to score!
Lillian was far more skilled at social media, and subsequently won a slot to jump off shortly after we arrived.  The cool part is that Perrier actually had a two-camera setup on the zipline itself and then posted all of the videos pretty quickly for you to watch yourself.  Pretty neat.  Here's her run:
As an aside, this it not the craziest zipline any of us have ever done.  That honor would go to this batcrap crazy long zipline in Val Thoren that reaches a height above the ground almost the same as the entire Eiffel Tower itself, connected between two mountain tops.
The four of us did this a few years ago in the alps.  Here's my run:
But the far funnier one is when The Girl attempted to do the zipline and got stuck with not enough momentum.  Seriously, probably one of the funniest videos I've posted:
You can watch her full run (from start to finish here).
4) A hotter afternoon ride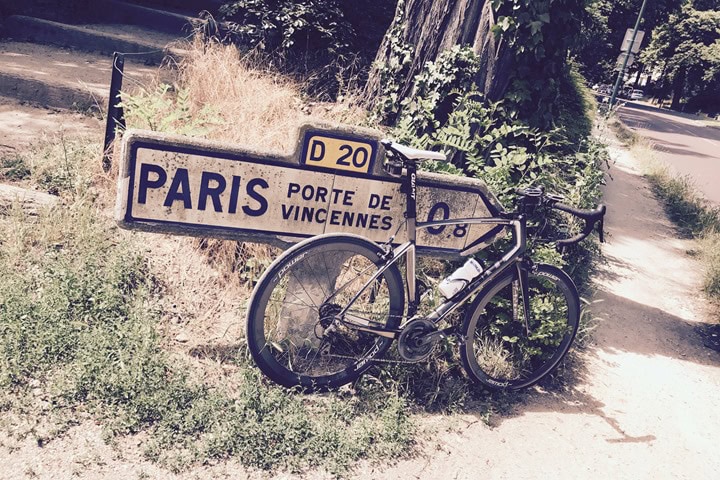 After my failure to launch at the Eiffel Tower, I moseyed across town back to the Studio to swap bikes.  I traded in my bike share Velib for my road bike to put in some more miles with the Power2Max NG power meter.  My hope is to have enough miles on it by the end of the week to formulate opinions for a review.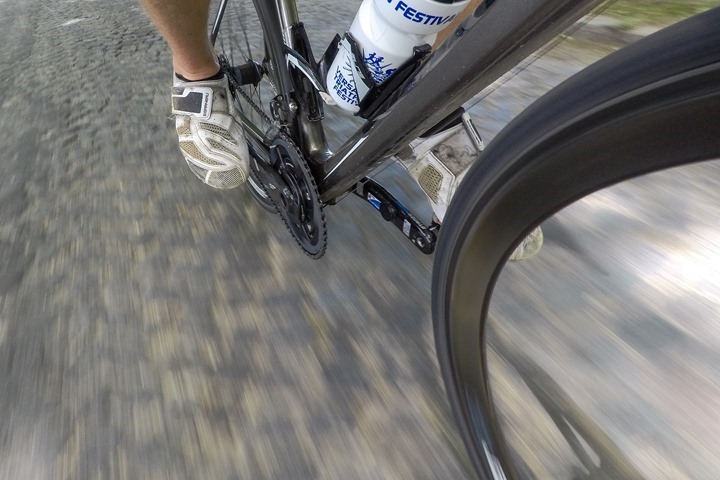 In particular, this time I had taken even more head units than normal with me.  First was because I'm also trying to wrap up my Polar M460 review, but secondarily because I had noticed a few quirks last ride with the Fenix 5 and connecting to the NG.  So I had another unit (plus the Fenix 5) connected to it to validate some power numbers I saw.  I've generally had good luck with ANT+ reception on the Fenix 5 (except Stryd), so this was something I wanted to see if I could replicate.
In case you were wondering why I didn't have the Stages Dash on there…I simply forgot to charge it.  Its battery lasts forever, then when it finally dies, it sorta catches me off-guard.  Fear not, review coming up this week!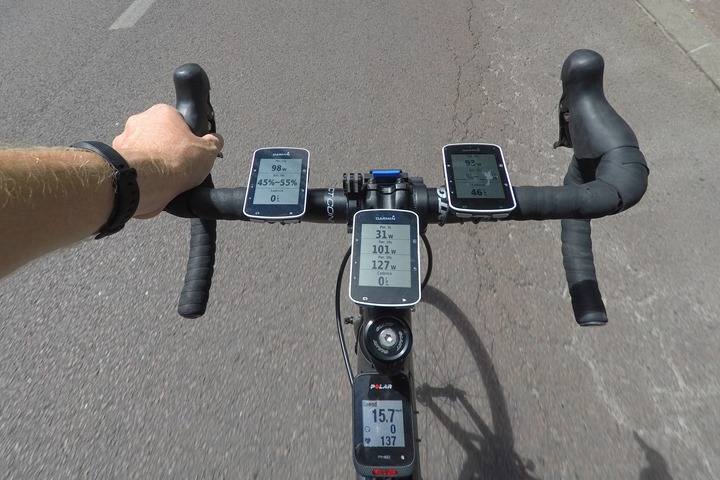 In any case – the ride itself was mostly uneventful.  The pyramid at Bois de Vincennes was closed for some sort of crazy cycle tour Paris event for the general public.  Thousands of bikes, most of which seemed not to have seen daylight this year.  So I avoided that as much as possible.  But then another portion of the park was closed for a walk-a-thon type thing.
Thus my ride wasn't quite as long as I wanted, since I was hoping to kinda do mindless loops for a while – and hadn't otherwise planned a route out of the city (a morning ride would have been better for leaving the city).
Oh well, at least I got a ride in.  Better than no ride.
5) Pool time!
Finally, I finished up my ride at a friends house.  We had picked up two small 1m wide inflatable baby pools while back in Canada.  Why on earth they were selling inflatable pool anything in Newfoundland is beyond me.  Not like anyone needs it there.  Which then again, might be why they only cost $7…Canadian.  Or less than $5USD.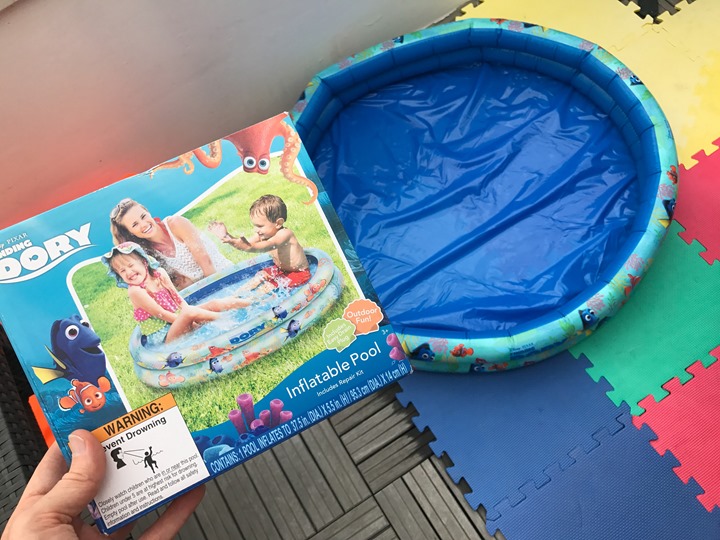 They were great though!  The Peanut and her two friends of similar age loved them, and they were easy to inflate and fill up.  And from a technical review level, if only filled with 3-4" of water, it ensured that even when the babies decided to crawl over the edge, the water didn't spill out because of the lower of the two wall layers.  Regrettably for you, they are not as cheap on Amazon as they were in the frozen north.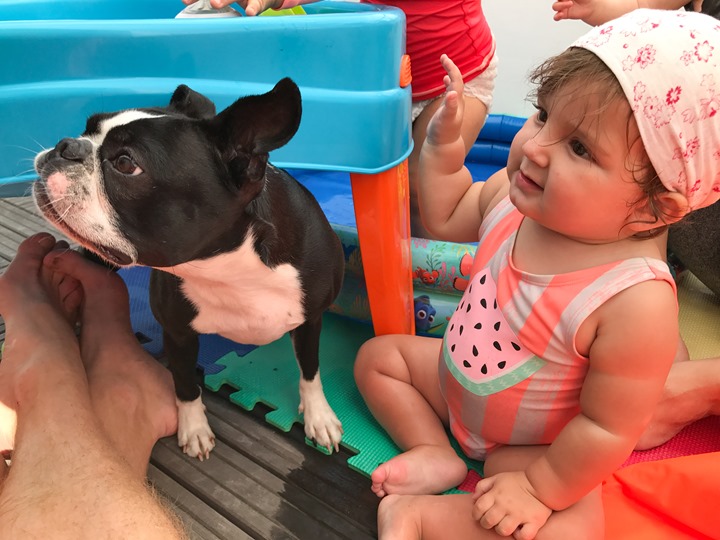 Plus, easy to take with us while traveling.  Though, I won't likely be able to do any sort of pool watch swim testing with them.  Just a wee bit too small.
In any case, our friends have a sun drenched terrace, so we spent the remainder of the afternoon up there enjoying the pool time and wine.  A solid way to end the weekend.
Thanks for reading all!