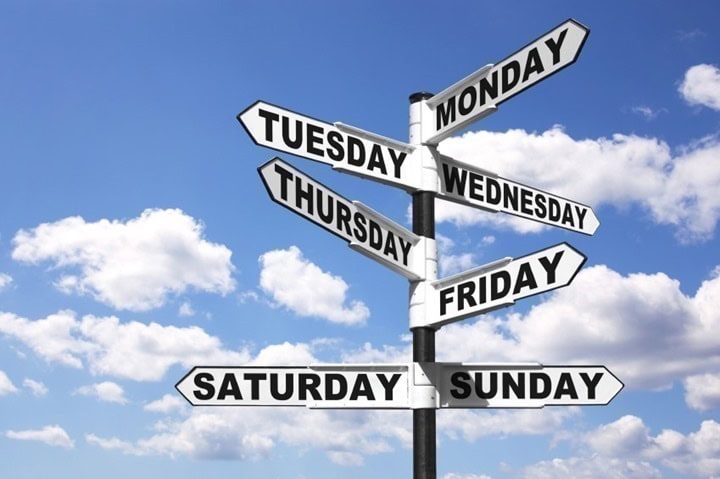 The Week in Review is a collection of both all the goodness I've written during the past week around the internet, as well as a small pile of links I found interesting – generally endurance sports related. I've often wondered what to do with all of the coolness that people write, and while I share a lot of it on Twitter and Facebook, this is a better forum for sending it on to y'all. Most times these different streams don't overlap, so be on the lookout at all these places for good stuff!
So with that, let's get into the action!
DCRainmaker.com posts in the past week:
Here's all the goodness that ended up on the main page of DCRainmaker.com this past week:
Sunday: Week in Review–May 7th, 2017
Monday: 5 Random Things I Did This Weekend
Monday: Thoughts on GoPro's new Fusion 360° 5.2K camera
Tuesday: ROTOR 2INpower In-Depth Review
Friday: Suunto Spartan Sport Wrist HR In-Depth Review
Sports Tech Deals This Week:
While the big 20% off sale ended this past week, there are two minor sets of details remaining.  One is on Garmin stuff that ends next weekend, and another on TomTom stuff that ends later today.  First up is the Garmin stuff:
Garmin Vivofit Jr – Save $10 (Amazon/Clever Training)
Garmin Forerunner 35 – Save $30 (Amazon/Clever Training)
Garmin Vivofit 3 – Save $30 (Amazon/Clever Training)
Garmin Vivosmart HR+ (the one with GPS): Save $30 (Amazon/Clever Training)
Garmin Vivoactive HR (also with GPS): Save $50 – down to $199 – solid deal (Amazon/Clever Training)
And here's the TomTom specific sales, which run through May 14th:
TomTom Spark 3 – $20 off (Amazon/Clever Training)
TomTom Spark 3 Music – $20 off (Amazon/Clever Training)
TomTom Spark 3 Cardio – $20 off (Amazon/Clever Training)
TomTom Spark 3 Cardio Music – $20 off (Amazon/Clever Training)
TomTom Adventurer – $50 off (Amazon/Clever Training)
TomTom Touch – $10 off (Amazon/Clever Training)
All of the above links help support the blog!
Stuff that I found interesting around the interwebs:
Here's a not-so-small smattering of all the random things that I stumbled on while doing my civic duty to find the end of the Internet.
1) Subscription running race pass: Pretty interesting concept.  I'm not sold on the pricing unless you knew how to game it a bit.  But I like the general thought here. (via Steve Fleck)
2) Apple buys Beddit Sleep Tracking: A long time ago I bought a Beddit.  Not the whole company though, just one unit.  Haven't used it much since. Still, their much newer products look cooler.  Will be interesting to see if Apple's grand plan is to incorporate the tech into their watches, or if it's to branch out into additional categories of products.
3) GoPro's trade-up program (this is a good deal!): I keep forgetting to mention this, as when it first launched it didn't work (even the pages) from outside the US.  And that's still true.  But basically you get $100 off for returning *any* GoPro, no matter how old, broken, or otherwise f'd up that GoPro is, as long as you return it, you get $100 off a new GoPro.  Sweet!
3) Skier falls into 60 foot crevasse…while GoPro is filming: Speaking of that very camera, a well-edited sequence here of something that could have gone much much worse:
4) You needn't outrun the bear, just your friends: And sure enough, this seems to be the case here.
5) Looking to create that 4K Zwift setup? Ask no further.  Now…if only I had a 4K TV.  Sigh.
6) Swearing while exercising will make you stronger: Damn straight it will mofos!
7) Don't put that there: Living abroad we have many expat friends. Over time though, most move on.  Either back home or onwards to another country for work relocation. While nothing to do with sports (though they are avid runners), I found this post from our friends that left us last fall pretty funny. It's talking about the hilariously wonky ways that they have to sort trash in South Korea (where they relocated to).
8) Large power meter accuracy study: Lots of chatter about this 54 units study.  It's interesting stuff, and I've chatted with one of the folks doing it a bit as well this week.  Overall I don't see any core issues with what they did.  As they noted in an e-mail to me though, it only focuses on indoor – which limits things a bit.  One of the challenges with power meters these days is that the overwhelming majority of accuracy issues actually happen outdoors (temperature changes, road conditions, humidity shifts, etc…).  Note on models that most of them tended to be older units, rather than newer units.  Pros and cons to that both ways actually. Still, this is an impressive pile of data to put together, good stuff!
Sports Technology Software/Firmware Updates This Week:
Each week I quickly highlight some of the new firmware, app, software and website service updates that I see go out. If you're a sports technology company and release an update – shoot me a quick note (just one-liners are perfect, or Tweet it at me is even better) and I'll make mention of it here. If I don't know about it, I won't be able to post about it. Sound good?  Oh – and if you want to get a head start on things, this page is a great resource for watching Garmin firmware updates
Garmin Forerunner 230/235/630/920XT Firmware Update: Bug fixes.
Garmin Fenix 3/Tactix Bravo/Quatix 3/Fenix 3HR Firmware Update: Bug fixes.
Garmin Fenix 5/5S/5X/Chronos Firmware Update: Pile of new features and settings, along with even bigger pile of performance improvements/bug fixes.
Garmin FR935 Firmware Update: Same as Fenix 5 firmware update.
Quarq DZero Firmware Update: Improvements to accelerometer cadence and Bluetooth Smart head unit compatibility.
—
Thanks for reading…oh…and Happy Mother's Day (for those North Americans, for French folks…you gotta wait two more weeks!).